We aren't super into the Superbowl this year (the Patriots and the Falcons are actually Sean's 2 least favorite teams so yay!) but I am still into the food. I wanted to share our favorite Superbowl Foods so if you are planning a party or just a gathering for your family, here is a little inspiration.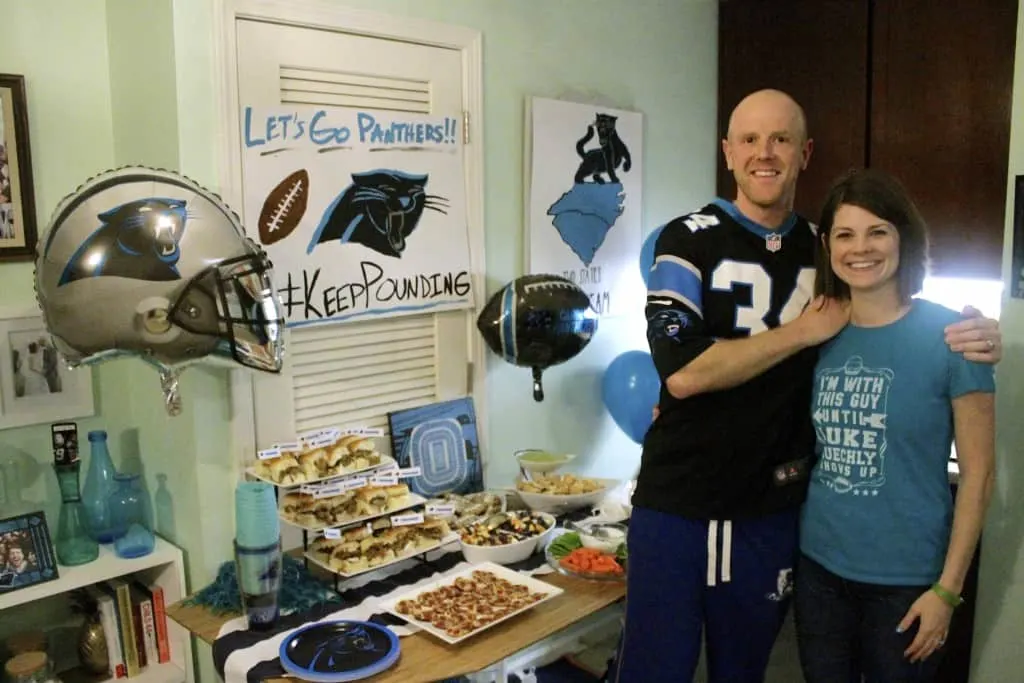 Throwback to last year…. awkwarrrrrd
Tortilla pizza bites – these are super simple, really yummy, and the perfect finger food. Who doesn't like pizza?
Pulled pork nachos – you can't go wrong with nachos, these are simple and delicious.
Greek nachos – more nachos! but really, they are perfect for watching the game. I love the flavors of gyros and these hit that perfectly.
Beet bruschetta – a beautiful, colorful dish that is a great way to introduce beets to people who have never had them!
A giant pizza cake – impress your friends with this monster, just be sure to stock up on napkins.
Butternut squash dip – trick your guests into eating veggies with this cheesey dip!
Bite size ice cream pies – want dessert? these are so so good for a crowd.