Looking for the perfect family room paint colors? Here is what you need to consider when picking a paint color and tons of examples of real family rooms!
Picking a paint color for your home can be tough. One of the toughest rooms to pick a paint color for is the family room!
Family rooms, or living rooms, are usually one of the most used rooms in a house. They are used daily for lounging, watching TV, hanging out, and entertaining.
So, this is a space that you really want to get the paint color right!
Paint colors can totally affect the overall ambiance and mood of the space. I always say that paint is the #1 easiest and cheapest way to totally transform a room.
If you are looking for family room paint ideas, look no further!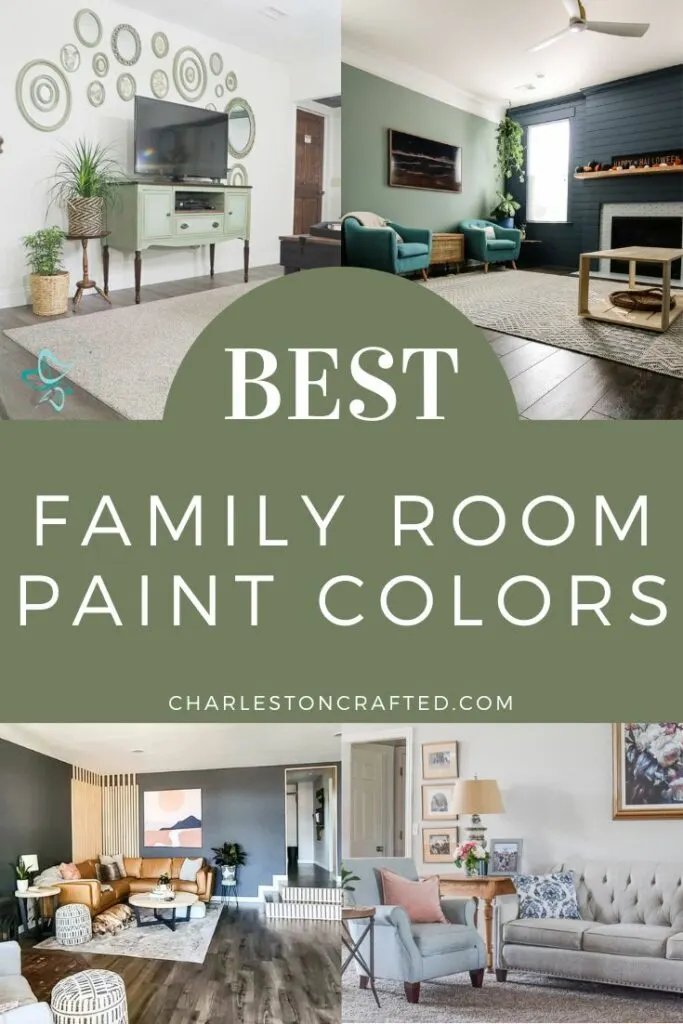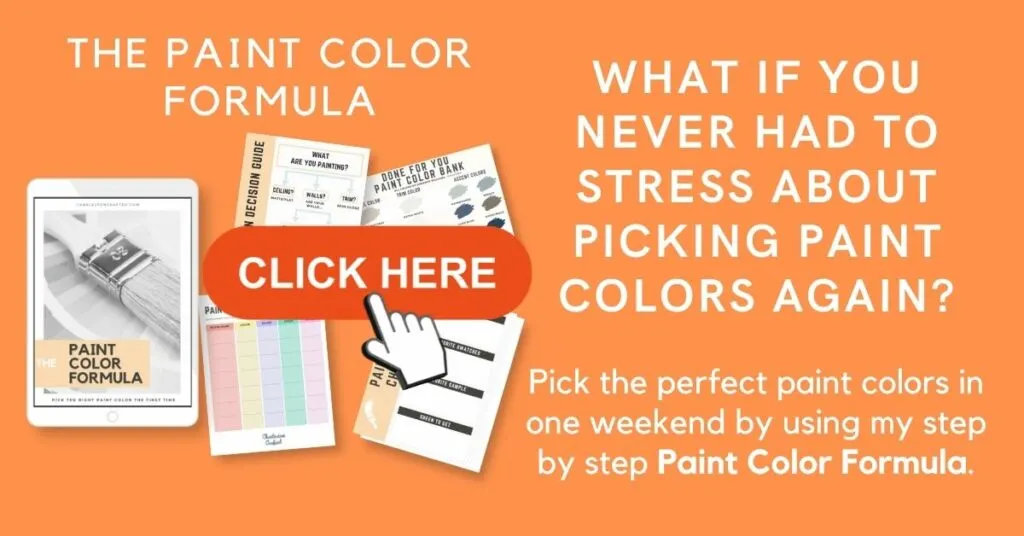 Get paint samples!
Samplize will send you 12″x12″ peel and stick samples of paint colors from many popular brands so you can see exactly how they will look in your home!
Love paint colors? Be sure to check out:
The Paint Color Formula – my complete guide to picking paint colors!
The best blue-gray paint colors
My favorite light gray paint colors for any home
The Best Gray Paint Colors for a Nursery
The Best Classic Navy Paint Colors
21 Paint colors for Master Bedrooms
The 28 Best Light Gray Paint Colors for Any Home
6 Perfect Gray Paint Colors for Cabinets
10 Best Paint Colors for Laundry Rooms
Painting for the first time? Check out my video tutorial on the easiest & cleanest way to open a paint can!
Considerations for Choosing Family Room Paint Colors
A few things that you should consider when choosing the best family room color for your home are:
lighting
size of the space
existing decor
desired aesthetic
Lighting in the room
Every room has different natural and artificial lighting that can totally transform how a paint color looks. Lighting can even make the same color look different on opposing walls in the same room.
If your room is very bright, that light tends to wash out wall colors and make them appear lighter.
If your room is darker or has less natural light, the wall color will generally look darker.
Also pay attention to the temperature of light. South facing windows let in warm light, which adds a yellow cast to the walls. North facing windows and LED lights add a cool tone or a blue cast to colors.
Size and layout of the space
Larger rooms can usually take more color on the wall without it feeling overwhelming. In general, small rooms are easiest to decorate with light bright colors.
That is not a hard rule – you can definitely use a bold color in a smaller room – but it might make the room feel even smaller and it can sometimes feel overwhelming.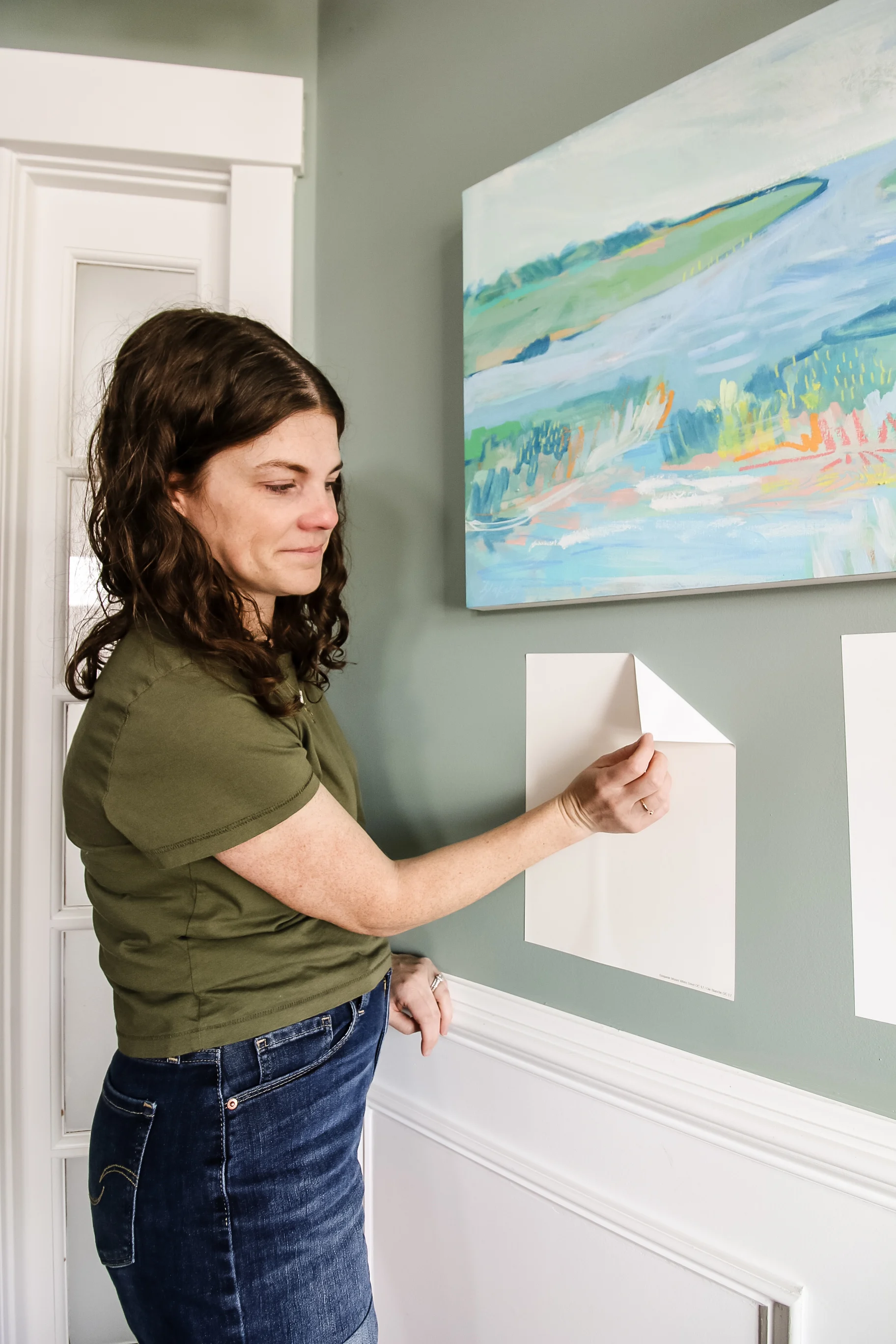 Existing furniture and decor
It is super important that your new family room color ideas coordinate with existing fixtures in your space. This could be flooring, trim, a couch, a piece of artwork, or anything that won't be leaving.
You could either match or coordinate with this color. I do not suggest matching your walls to a couch or flooring – thats a lot of one color. Pick a coordinating color instead.
However, if you have a piece of art or a rug with an accent color in it, that could be a good place to start with a wall color!
Desired atmosphere and style
Finally think about the aesthetic that you want your room to have.
I actually suggest taking your home style and popping it into Pinterest to see what wall colors are commonly used with that style.
For example, coastal family room or boho family room will give you very different wall color.
The colors that you see might not be the exact color that you want on your walls but it's a great place to get an inspiration for the right color family to pick from.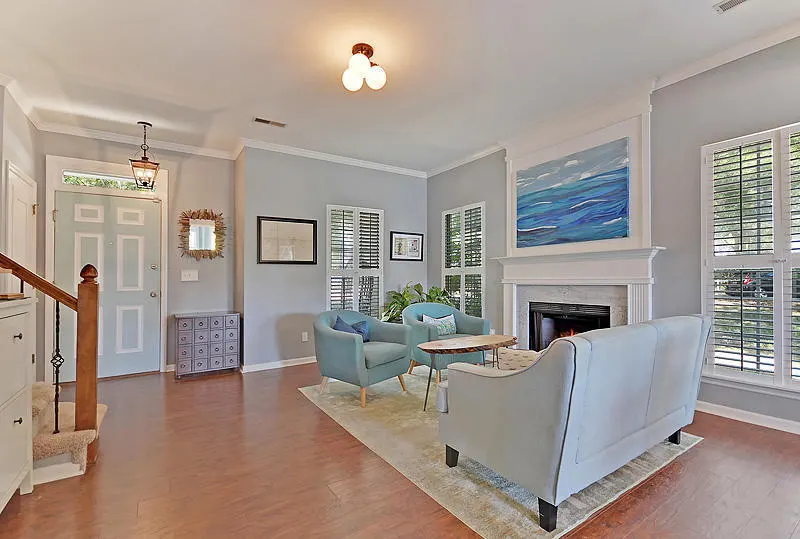 Warm and Cozy Family Room Paint Colors
Many people want their family room to feel warm and cozy. I totally get that this is a room where you want to get cozy and snuggle up on the couch.
Some of my favorite colors for a cozy living room are:
Earthy tones like beige, tan, and warm gray
Rich shades of brown and deep reds
Soft, muted yellows and oranges
Neutral Family Room Paint Colors
Another popular option for a family room is a neutral wall color. Neutral colors work well as living room colors for a few reasons.
The biggest reason is that they never go out of style. This means that as trends change, you will not have to repaint.
They are also great if you'd like to decorate seasonally, such as bringing in bright colors for spring and summer and red and green for Christmas.
Some of the most popular neutral living room paint color schemes include:
Timeless shades of white and off-white
Subtle grays and greiges
Light and airy pastels
Vibrant and Energizing Family Room Paint Colors
If you love color, then I totally encourage you to go with a bold color in your living room. You could do all of the walls or you could consider doing a neutral color with one accent wall.
Some of the most popular color families for bold family room wall colors are:
Bold blues and teals
Bright greens and chartreuse
Warm and vibrant shades of coral and orange
Creating a Tranquil and Relaxing Family Room
The final look that people often request that they want their living room space to feel tranquil and relaxing.
People don't usually use "spa-like" to describe living rooms and reserve that phrase for bedrooms or bathrooms but there's no reason that you can't have a spa-like family room to.
Popular tranquil paint colors for a living room include:
Serene blues and greens
Soothing lavender and lilac
Soft and subtle neutrals
Accent Colors and Statement Walls
if you want to incorporate a bold color into your family room without it, becoming overwhelming, an accent, color or statement wall could be the perfect solution.
using an accent wall is a great way to bring in a bold color palette and some really fun color combinations.
If you decide on an accent color first be sure to use that color when you choose your neutral colors for the remaining walls. Do you want to be sure that the undertones play well together and that they look nice together in your room.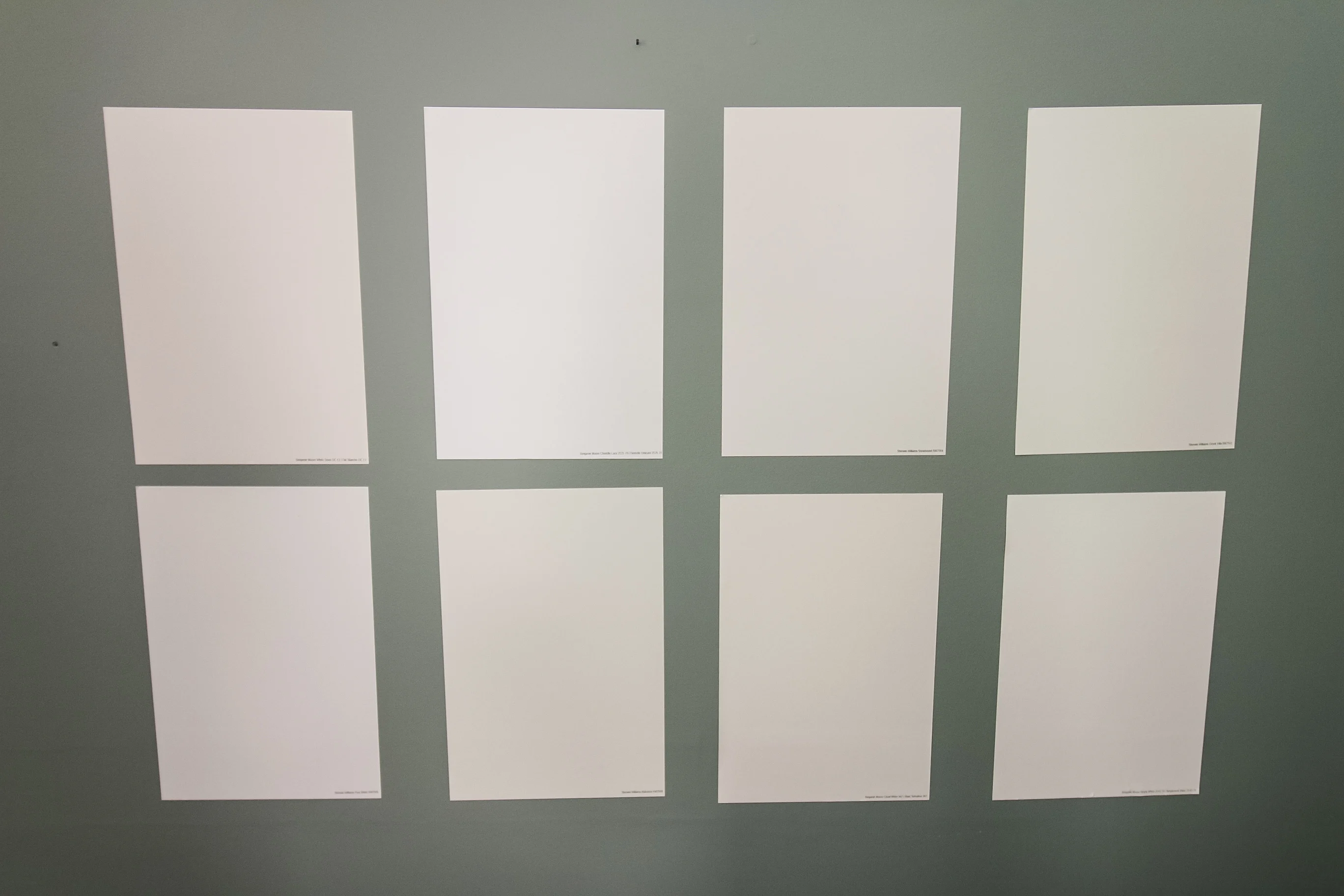 Tips for Paint Color Selection
When choosing paint colors for your room, the number one most important thing is to swatch colors.
Do not pick colors based off what you see online or little papers that you see at Home Depot.
You need to get paint samples and put them on your actual walls. You need to put them on every wall in your room and look at them day and night lights on and lights off.
I am serious – paint colors look really different at different times of the day. You do not want to be disappointed do not skip this step.
I recommend peel and stick paint samples from Samplize for the easiest possible paint sampling process.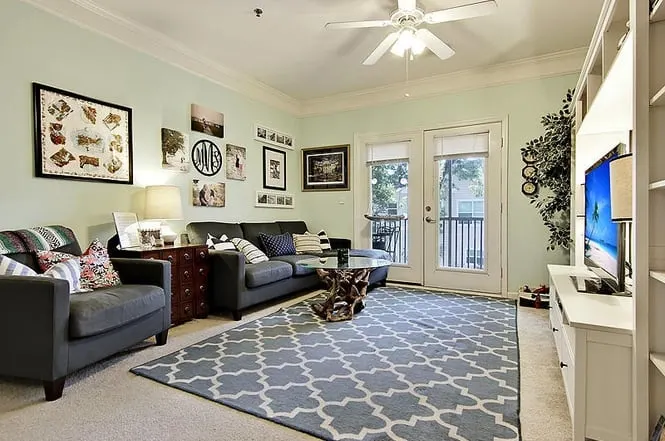 Maintaining Harmony with Adjacent Spaces
You want to make sure that your living room is cohesive for the rest of your home, especially if it is open concept or continuous to any other rooms.
There are a few options for maintaining harmony with adjacent spaces.
The easiest option is to use the same color as a whole house paint color throughout all of the spaces another easy option is to use shades of the same color.
Grab a paint swatch and use two shades from the paint same paint color strip. I recommend sticking to colors at least two shades different so it's clear to the eye that they are meant to be different colors.
Finally, if you don't like any of these options, you can pick a colors that coordinate well together just be sure to swatch and sample in your actual space because you never know what the lighting will do to a color.
Real family rooms
The best family room paint colors
Here are some great paint colors that look great in family rooms!
Here are some paint colors in real family rooms!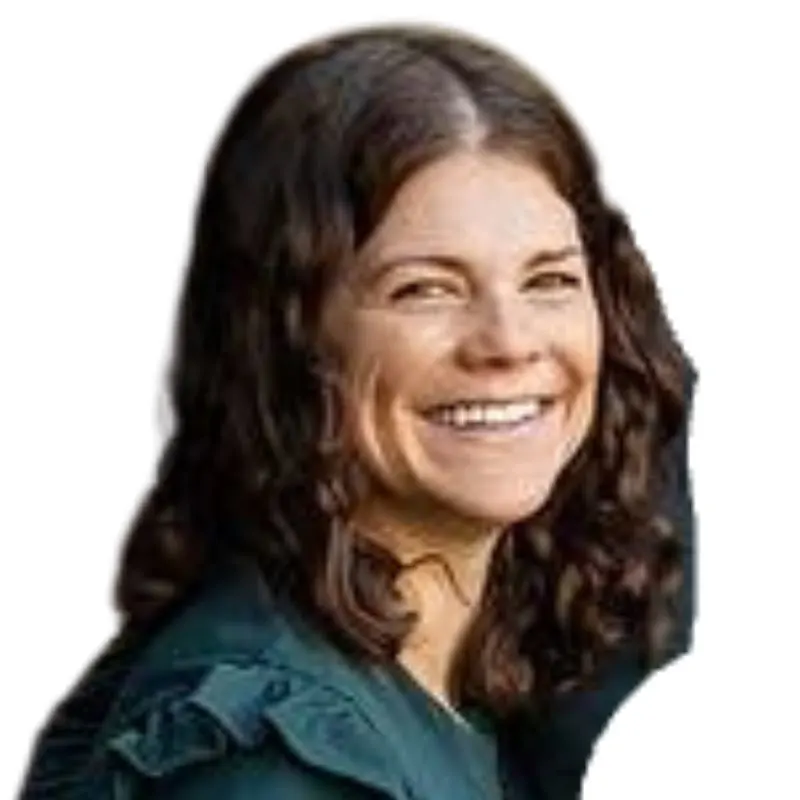 Hello, I'm Morgan, half of the creative force behind CharlestonCrafted.com! With a passion for DIY that dates back to 2012, I've transformed three homes and now I'm dedicated to helping others craft their dream spaces. Let's turn your house into a home together!