Hello, y'all! It's week ten of our CSA produce box delivery and we are so sad for it to be wrapping up. We love getting fresh produce as well as the surprise factor of 'what will be in our box this week?!'
In case you missed it, here are weeks one, two, three, four, five, six, seven, eight, and nine.
We once again have a video of us going through our box for you:
Here is what we got this week: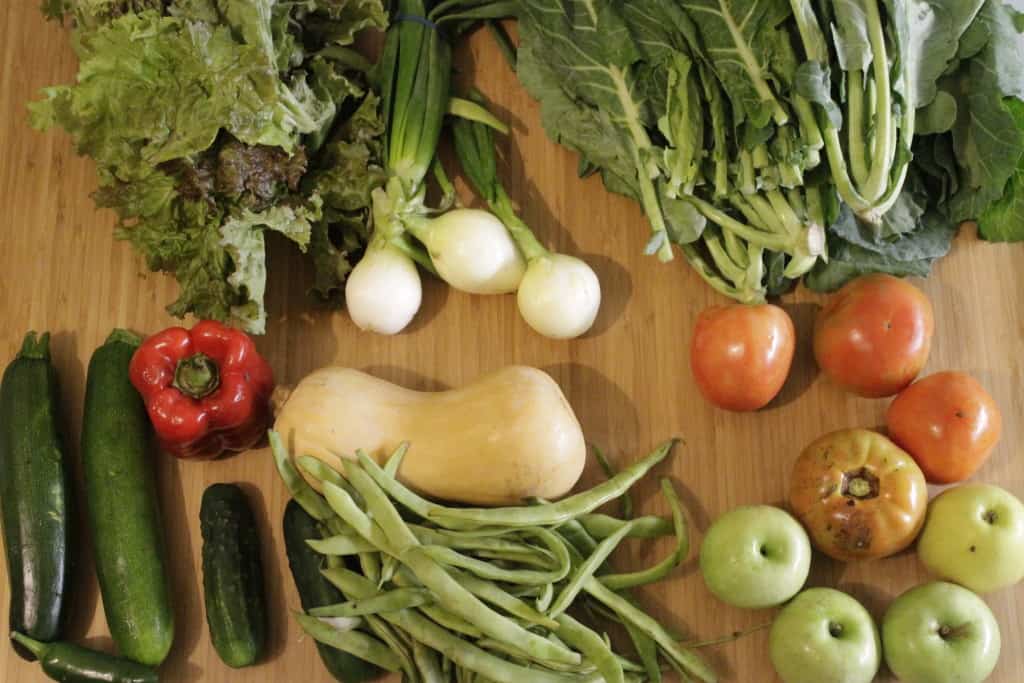 red leaf lettuce
leeks
collard greens
leeks
tomatoes
red pepper
butternut squash
cucumbers
zucchini
green beans
apples
jalapeño
And here is what we did: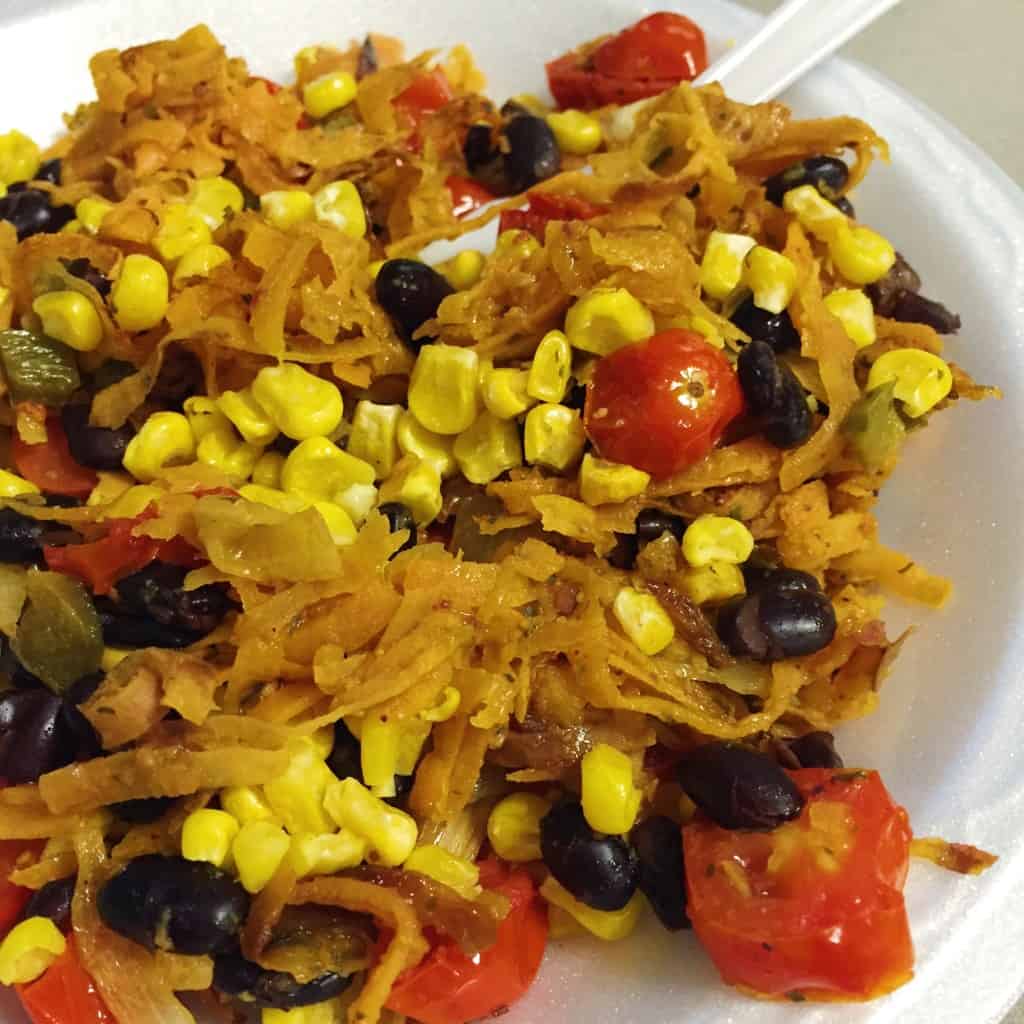 We made some delicious sweet potato noodle bowls for lunch! We just spiralized the sweet potato and tossed it with black beans, tomatoes, crunchy corn, green pepper and spices. It made for an excellent lunch to eat cold or heated back up.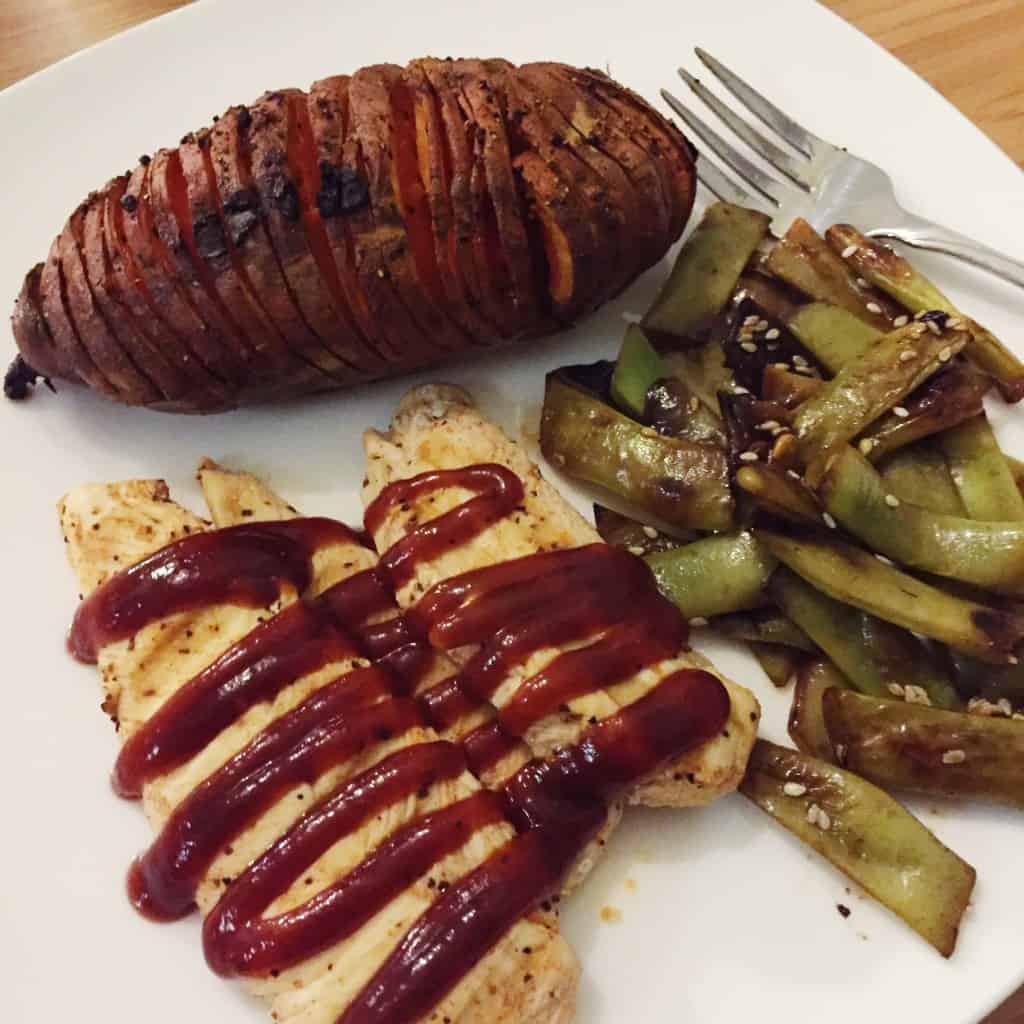 We have a lot of sweet potatoes lying around from previous boxes and from Costco, so we used these again. This time, we attempted to make hasselback potatoes out of them. Basically, you cut down through your potato making thing pieces, but leave it connected at the bottom. Then you just kind of fan them open. We baked them with olive oil and butter and they were good, but they needed to be fanned open more. We served them with the green beans from the box and grilled chicken.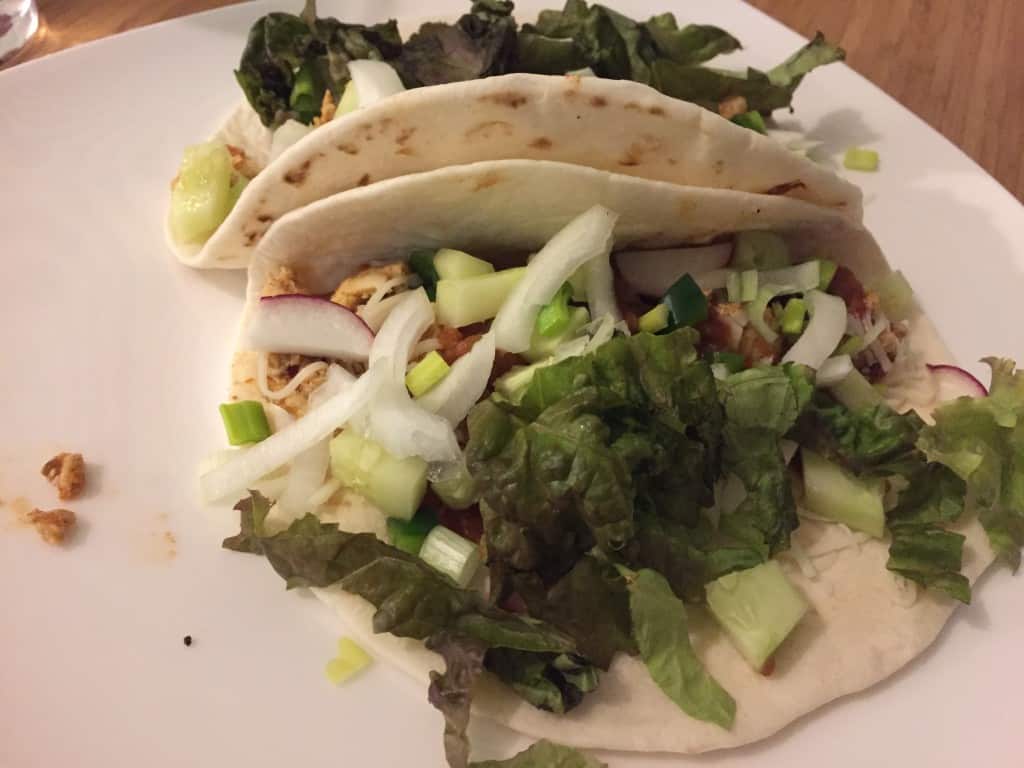 Our tacos this week were bomb! We used 99% lean ground turkey as our base and then just simply diced up a bunch of the things in our box as toppings. Red leaf lettuce, radish, cucumber, onion, jalapeño, you name it! It was a super light and refreshing taco because it was full of fresh veggies.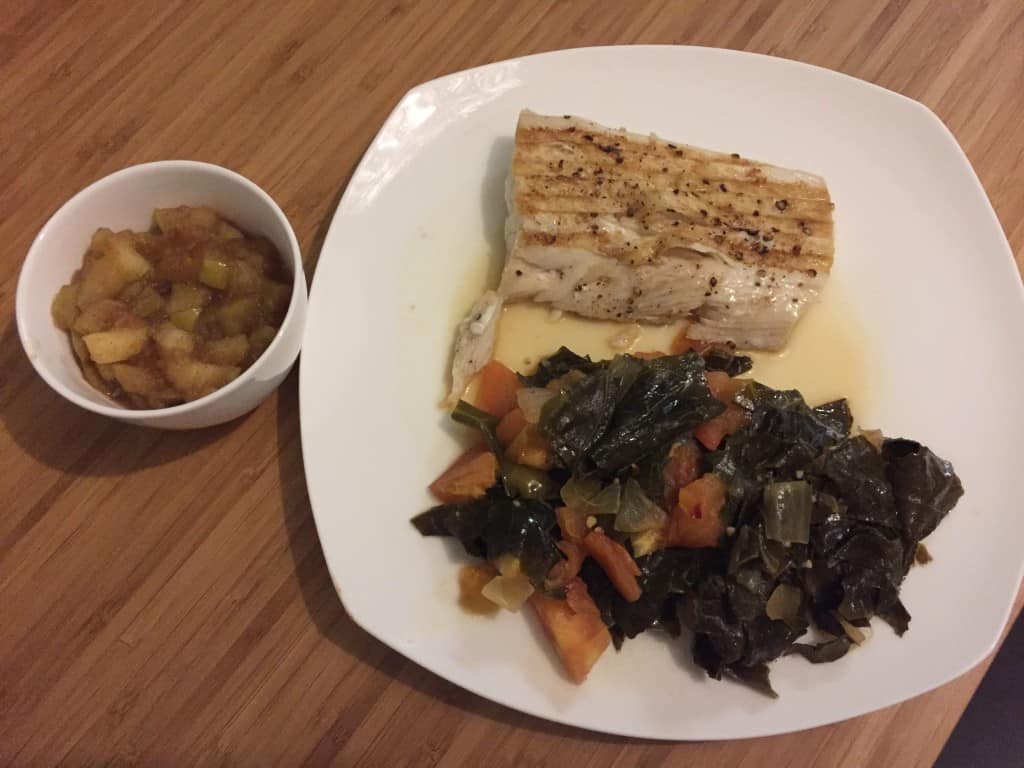 One night for dinner we made the collard greens recipe we had made before, but cut the red pepper by more than half of last time. I think that when you cook something in liquid over the course of 45 minutes, the oil from the pepper really seeped out and it gets really spicy. We served that with mahi mahi and as a side we had baked apples! We cooked them on the stove in a pot with a little bit of butter and they just melted right down. We took them off when they were part applesauce and part diced apples. It was great.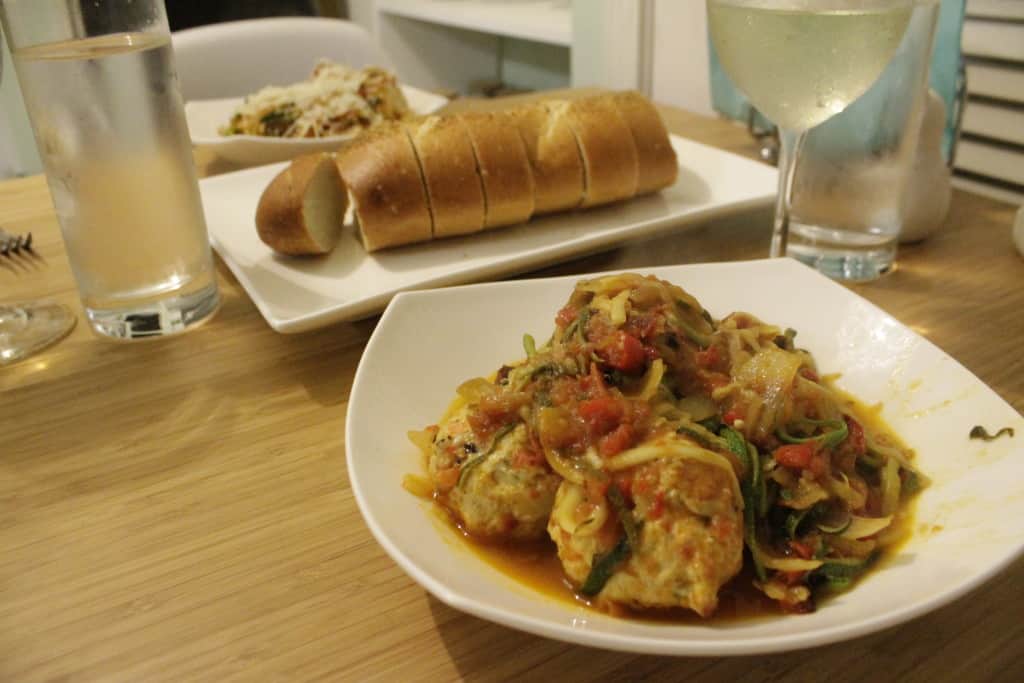 Finally (man, we made a lot of stuff with this box!), we finished off the week with Zoodles with homemade roasted red pepper and tomato sauce and turkey meatballs! We spiralized the zucchini as our pasta and made a homemade roasted red pepper and tomato sauce! We'll be sharing that recipe with you next week for sure, because it was delicious. We made the turkey meatballs by hand with ground turkey, carrot, egg, bread crumbs, onion and parmesan cheese.
Have a great week! Only 2 boxes left!