Hello and welcome to week 8 of our fall produce CSA box inventory. We love getting these boxes each week and are really enjoying sharing them with you.
In case you missed it, here are weeks one, two, three, four, five, six, and seven.
Once again, we have a fun video of us looking through the contents with you.
In case you are unable to watch, here's what we got: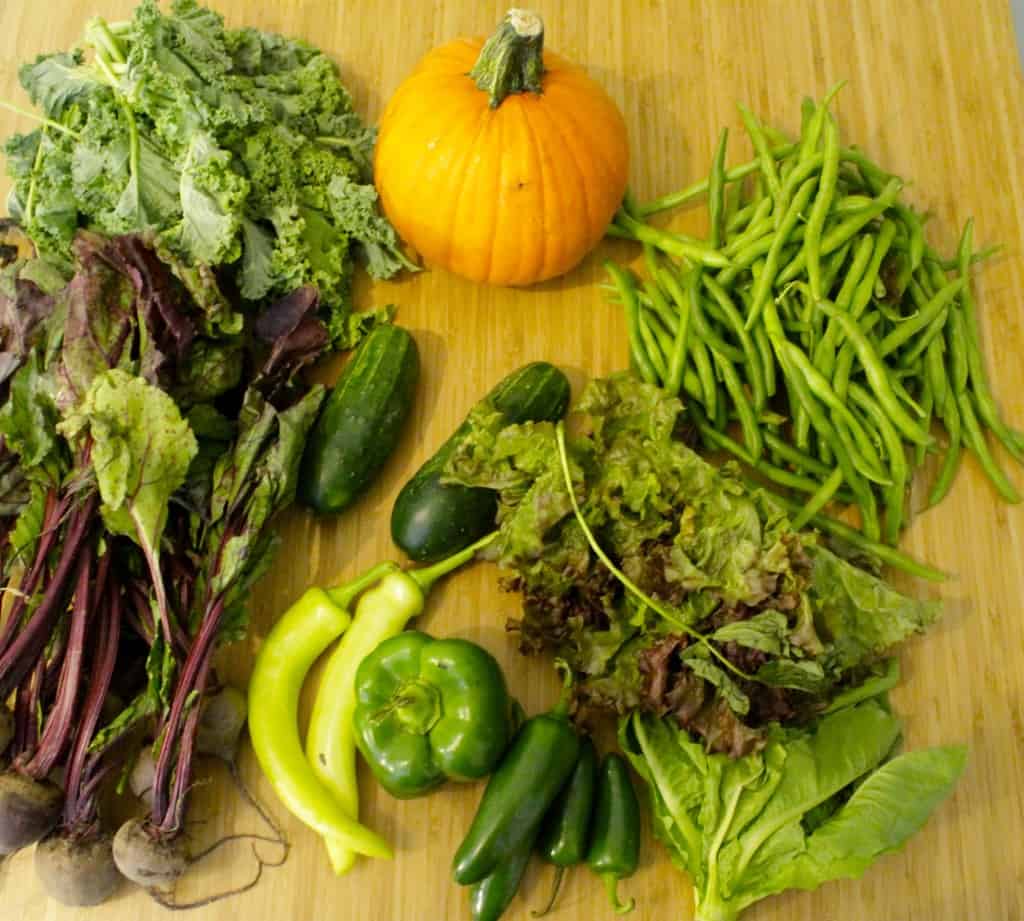 One bunch of small beets
Two banana peppers
One green bell pepper
Four jalepenos
One small head lettuce
One small head red lettuce
One bunch kale
Two cucumbers
One pie pumpkin
A ton of green beans
And here is what we did with it all: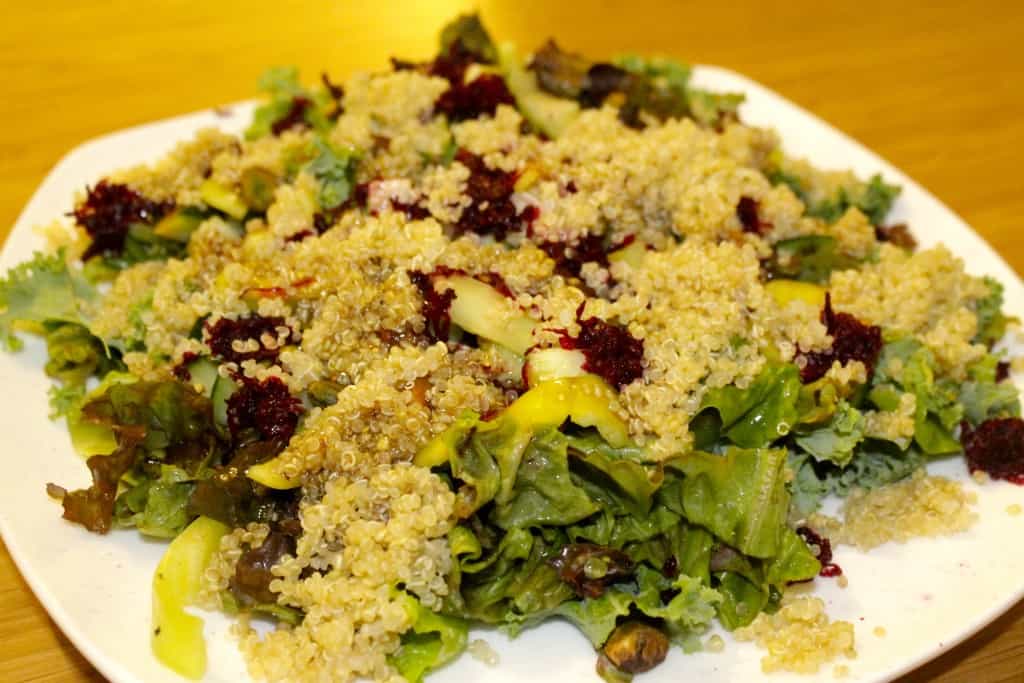 On Wednesday, we had big salads for dinner. It included both types of lettuce, some kale, a banana pepper, half a bell pepper, pistachios, goat cheese, quinoa, a cucumber, and a shredded beet. I just shredded it on a cheese grater directly over the salads. It was really flavorful and tasted so fresh and healthy.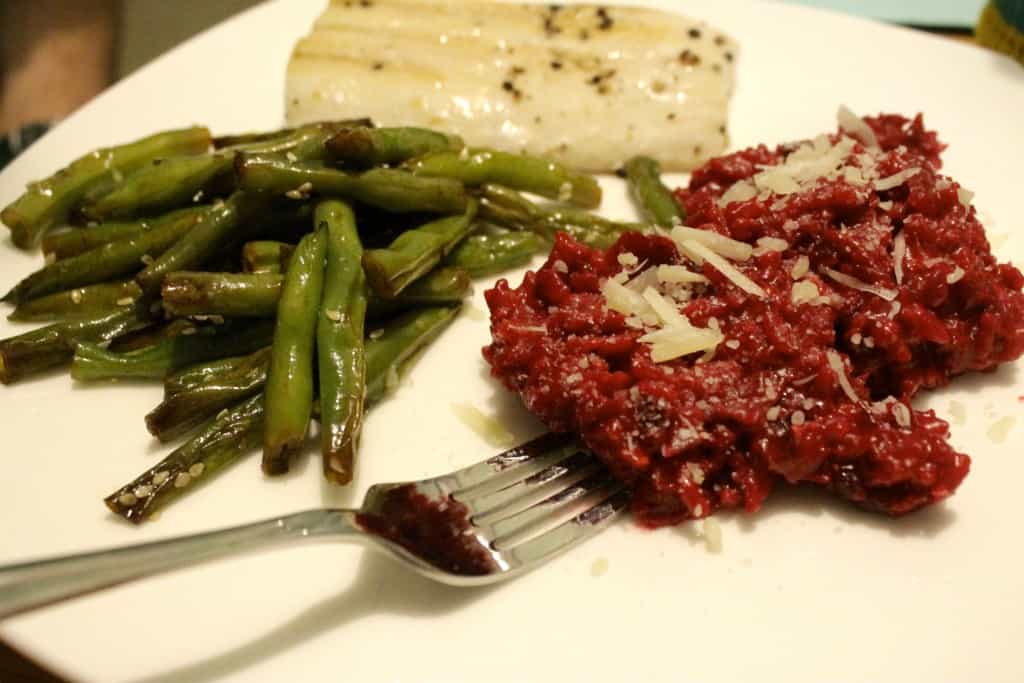 On Friday night, we had another couple over for dinner. We served grilled mahi, sesame green beans, and beet risotto. The risotto was really delicious and pretty simple to make – Sean is my risotto chef!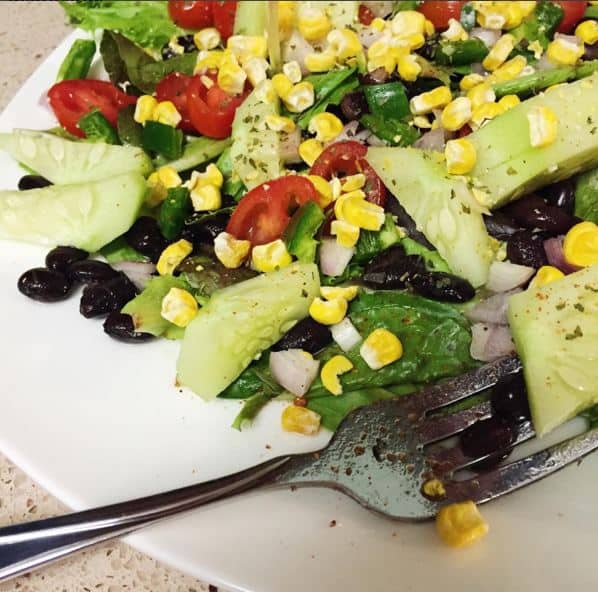 On Monday night, I made big Mexican salads. I ate mine on the run and Sean had his while I was at a Junior League meeting. They included mixed greens, black beans, cherry tomatoes, cucumber, shallot, jalapeño, crunchy corn, cilantro and lime juice.
We are working on pumpkin carving this week and hope to have a post on it for you on Friday.
Have a great week!