I think I shared in a previous post, but I have semi-recently switched to a stand up desk at work. It's not a proper stand up desk, as that isn't an option in my office, but I have rigged up my monitors in a way such that I can either sit or stand to comfortably do work. I find myself standing about half the day, and I have found myself totally changing my preference towards shoes.
I've never been one to spend a lot on shoes. Maybe it's frugality, or just not seeing the reason why to, but I tend to stick to cheaper shoes. However, standing for hours at a time made me realize that my thin soled Target ballet flats were simply unsupportive. I could really feel the ground right through them, and it made standing much harder.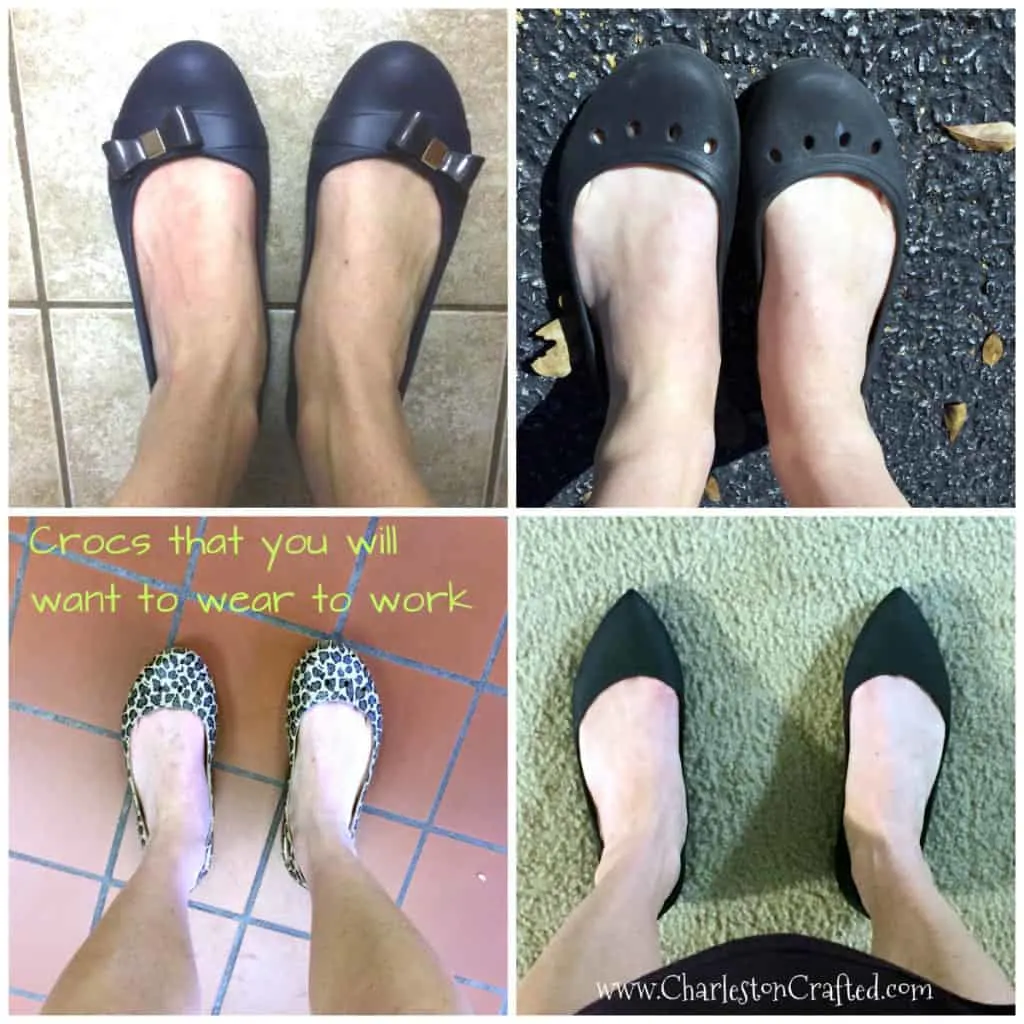 I found myself gravitating towards my one pair of leopard print Crocs. I've had them forever and had usually worn them once or twice a week, but now I wanted to wear them every day. I made the concious decision to throw out my other 2 (very old) pairs of work flats and invest in 2 more pairs of varying styles of Crocs. I haven't looked back since.
A note on sizing: Crocs only come in whole sizes. I am a 7.5 and have a 7 in all pairs. Except for the Rios, as noted below, they are all very comfortable. The Rios run a bit tight and you might want to size up.
The Crocs that I now own are: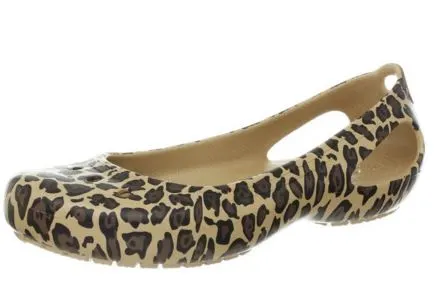 These are my original Crocs. They have a very nice wide toe area so they are super comfortable. There are holes on the top, but I think that the leopard print pattern disguises them nicely. I really get a lot of compliments on them. A size 7 is less that $20 on Amazon – and so, so worth it.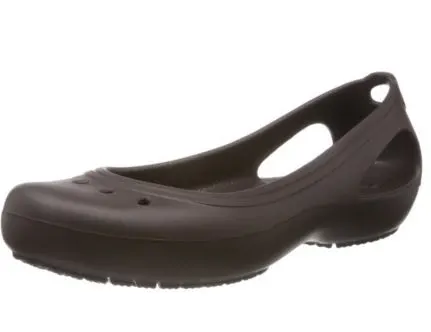 I also have the Kadee flat in black. In black, the holes on top are more noticeable. I honestly keep these in my drawer at work and wear them on my daily walks at lunchtime. They are my "walking shoes". They come in a ton of really pretty colors and ring in right around $20.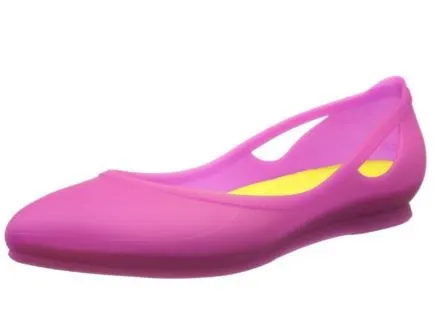 The Rio flats are definitely the most "I can't believe those are crocs" out of my collection. They have a pointed toe and a matte texture that really doesn't look rubbery. The black is a bit come and go on Amazon and similar sites, but keep an eye on it. The black was a bit steeper at $49, but you can get them in Violet or Teal for under $40 right now. I will say that they pinched at my toes a bit the first times that I wore them – they are much narrower than the Kadee flat. You might want to size up.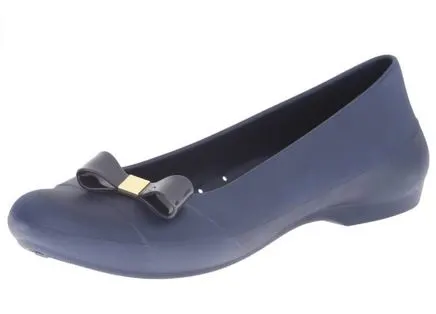 As a sucker for bows, I could never resist these. I ordered them in navy but they also come in black, brown, and red. They have the same comfortable wide shape as the Kadee flats but with the addition of an adorable bow. I will say that these do not have air holes (just two tiny ones near the arch of your foot) so they can be a bit warmer/sweatier than the better ventilated Kadees. I still love them and, at $28, am considering a second pair.
Some other styles of Crocs that are on my radar for future purchases are: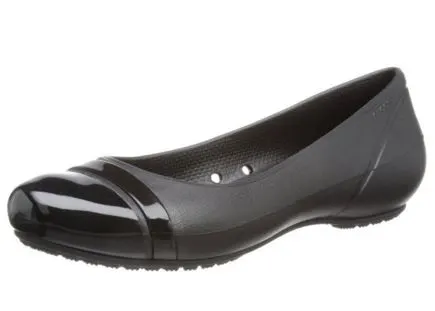 I love the simple detail of the cap toe on these flats, and I know that their shape and style would be extra comfortable. They come in loads of colors and most are under $40.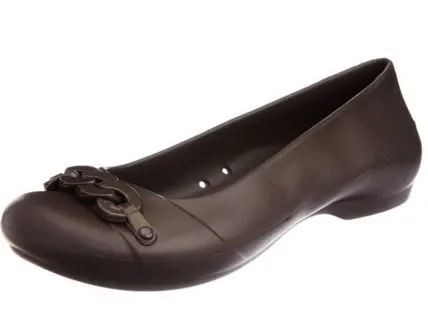 If you like a shoe with metal details, this version of the Gianna features links instead of a bow. They come in a variety of neutral colors and would surely be comfortable as they are stylish.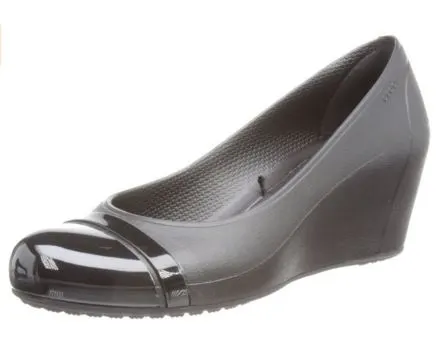 I am really excited by the idea of adding a Crocs wedge to my collection. How great would these be with black tights and a skirt in the fall? At $40, I've been a bit slow to pull the trigger, but I will probably order these before Christmas. Also, this tortoise version has me really excited!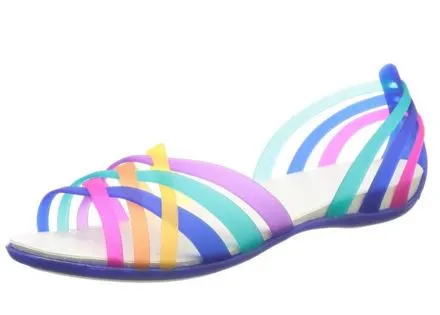 Crocs makes some really fun strappy sandals. These come in tons of color combinations and I definitely plan on picking up a pair for the spring.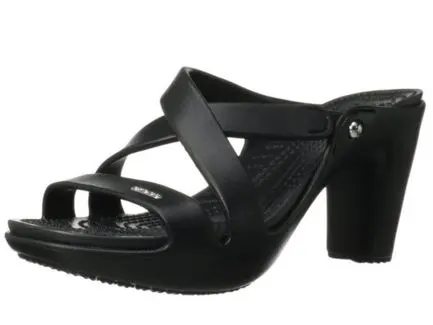 How about these chunky heels? I think that they could be great for the springtime.
Crocs also makes boots & men's shoes. If you are skeptical – it can't hurt to try them out!
This post was not sponsored by Crocs – I bought their products for full price at my own free will. However, some of the above links are affiliate links, meaning that if you click through and make a purchase, we receive a very small percentage of the sale. Thanks for supporting the brands that make Charleston Crafted possible.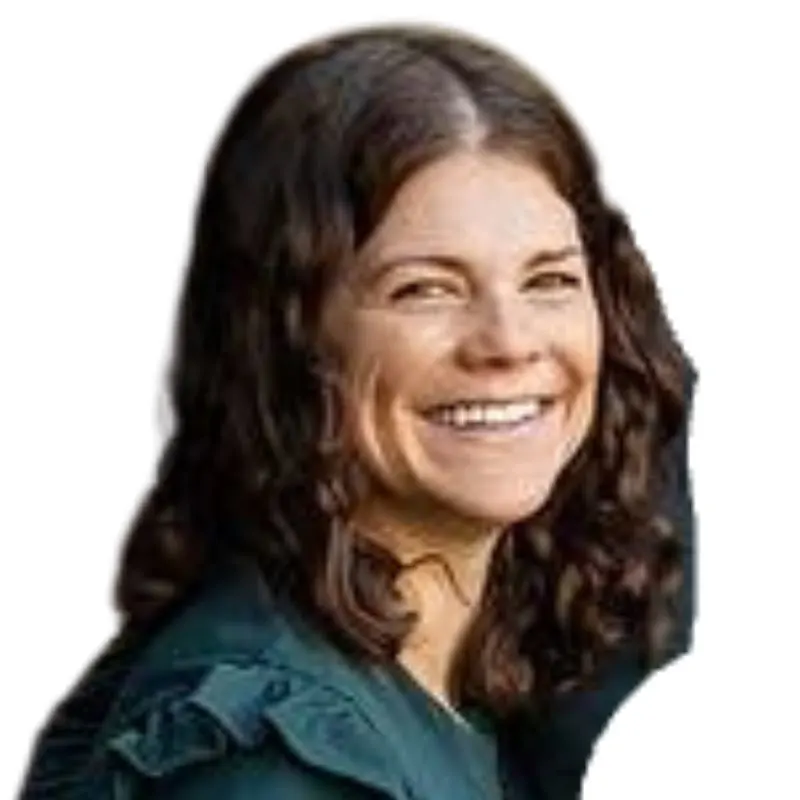 Hello, I'm Morgan, half of the creative force behind CharlestonCrafted.com! With a passion for DIY that dates back to 2012, I've transformed three homes and now I'm dedicated to helping others craft their dream spaces. Let's turn your house into a home together!