This post is sponsored by Filters Fast.com, an automated home delivery service for all your filter needs in your home. All opinions in this post are those of Charleston Crafted and we are actual users of the service. Thank you for supporting the brands that make Charleston Crafted possible!
Hey everybody! Today we are talking about something a little different than usual. We're regularly sharing with you and all new homeowners simple ways to transform your homes, but we usually stick to the things you can easily see. Today we're going to remind you a little bit about changing some of the things in your home that you don't regularly see- filters! We've partnered with the good folks over at Filters Fast.com to talk to you about their Home Filter Club and making sure you remember to change your filters regularly.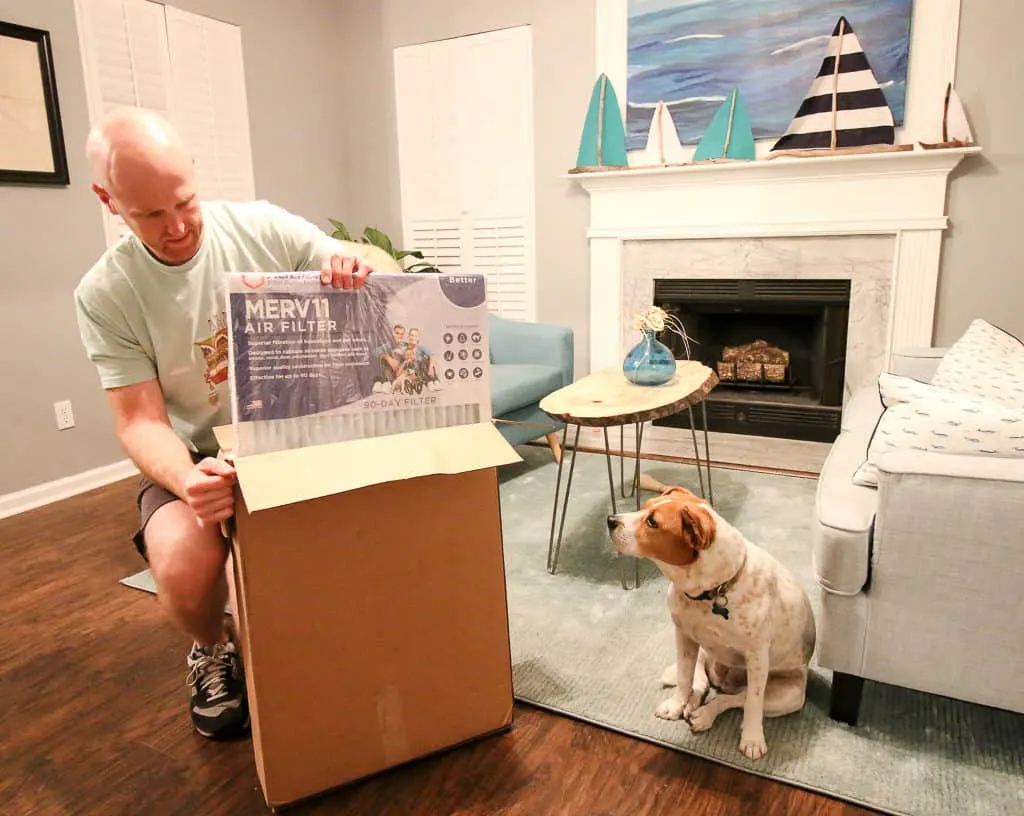 An Easy DIY Way to Change Your Filters
Changing all the filters in your home is often a task that is overlooked, yet is extremely simple. Whether it's your air filter, refrigerator water filter, pool filter or any other filter, they need to be changed on a regular basis. Filters are constantly getting dirty by nature and eventually stop being effective in helping purify if you don't change them. If you've ever forgotten about changing an air filter for awhile and then pull it out of the vent, how grossed out were you with how dirty it was? That discoloration is all of the stuff that the filter is helping eliminate from you breathing in, but clean air can't get through properly if the filter isn't changed.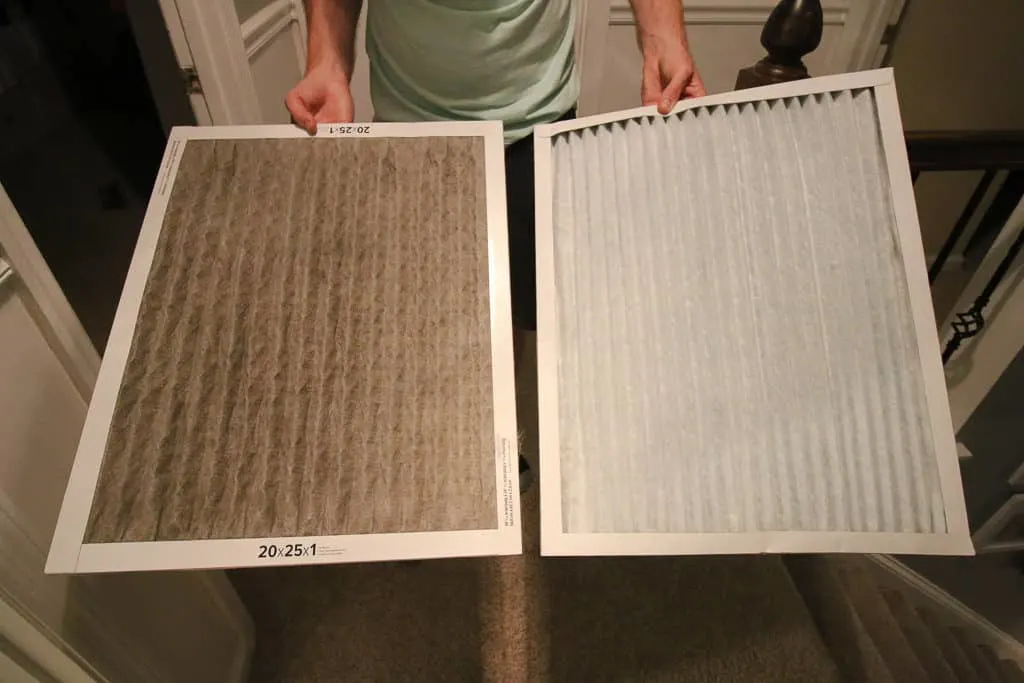 Ever noticed the water coming out of your fridge seems to be coming out with less intensity that you seem to remember? Did you think twice about it? That's what happened to us and when we finally changed the filter, the water shot through like normal. It was dispensing slowly because it was clogged with all the stuff we didn't want getting into our bodies.
Don't knock yourself if you forget to change your filters. This is often something that new homeowners might not think of with everything else going on, especially if you've been renting your whole life and your landlord took care of everything. The important thing is to get on a regular schedule to change your filters.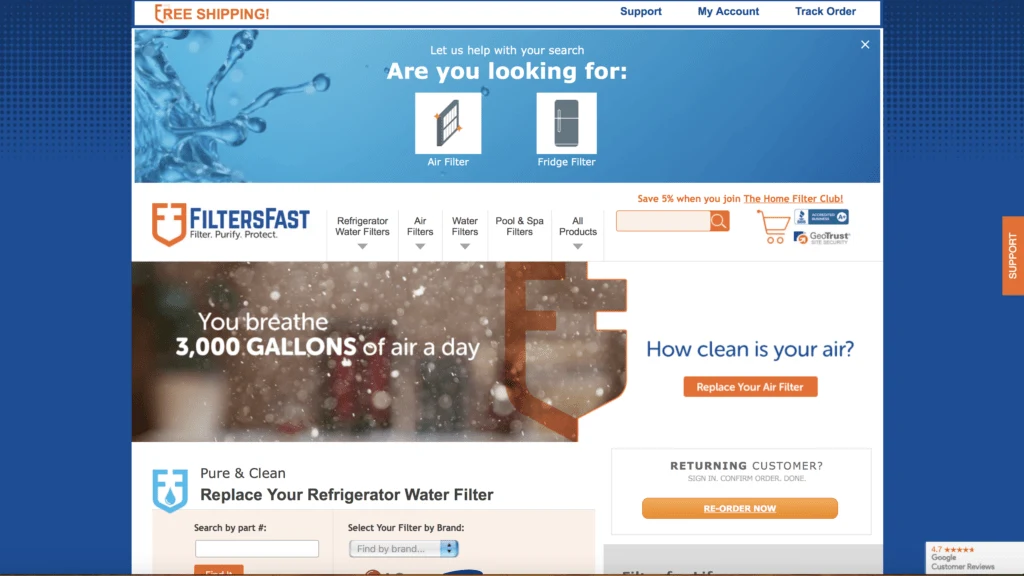 That's where Filters Fast.com comes perfectly into play. Filters Fast.com delivers all kinds of quality filters to your home and can set you up with regular deliveries straight to your home on a predetermined basis based on your usage levels. Getting started setting up your deliveries on their website is super easy. After going to FiltersFast.com, right on their home page you can start your order for things like fridge and air filters and they make it super easy. For instance, you don't need to know the specific type of water filter your fridge needs. Filters Fast.com asks you a few questions, complete with easy to understand pictures, to figure out what you need. They ask you the brand of fridge you have, what style of fridge, filter location, and how the filter is removed, then tell you exactly what you need.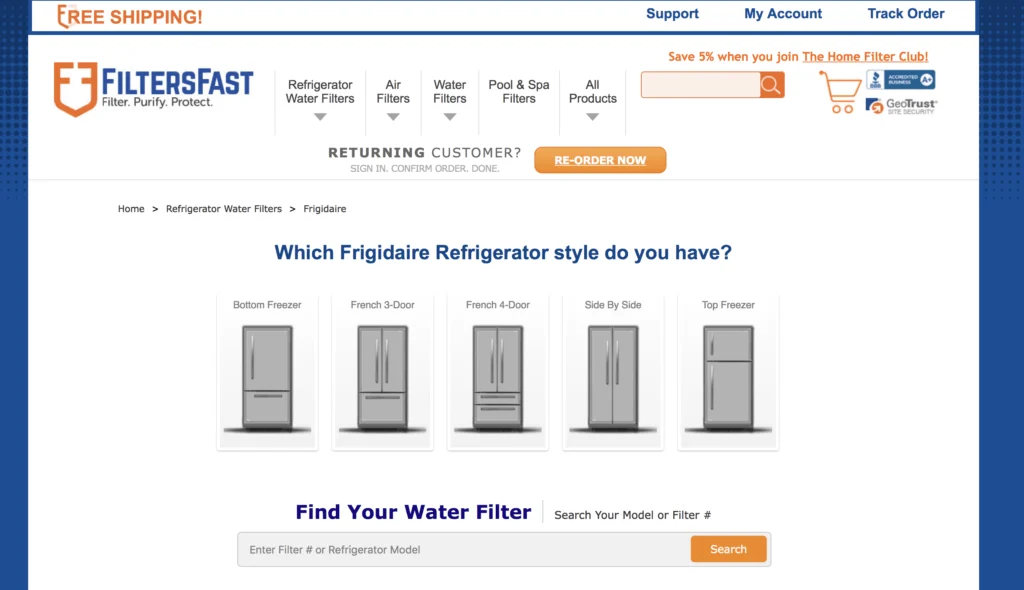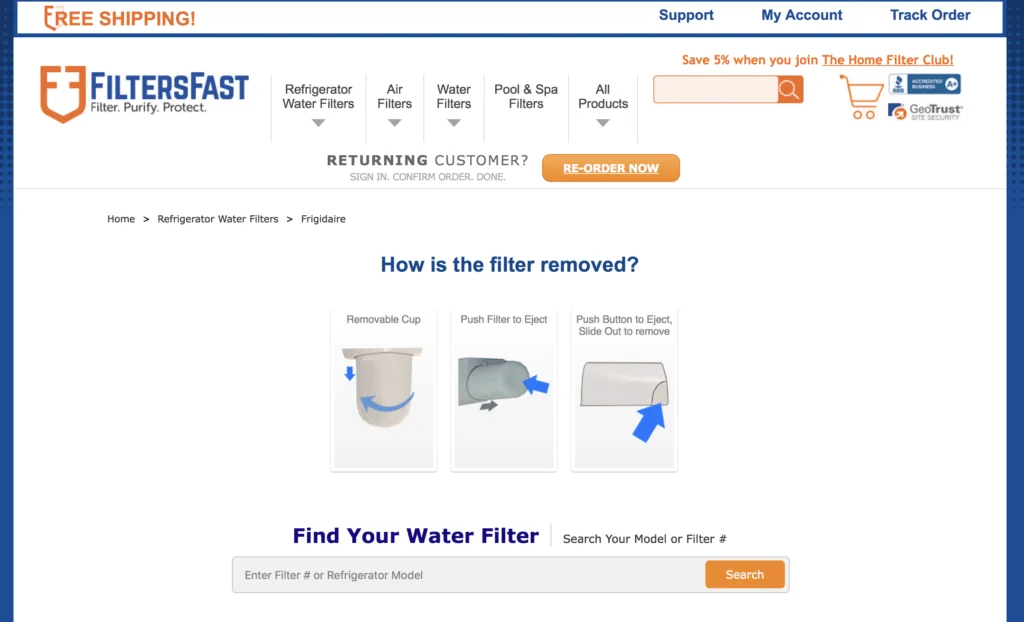 Getting an air filter is just as easy. Take out your old air filter and check the size, then punch that directly into the blanks on the home page. Once you do that, you can compare levels of air filters and choose the one you feel most comfortable with.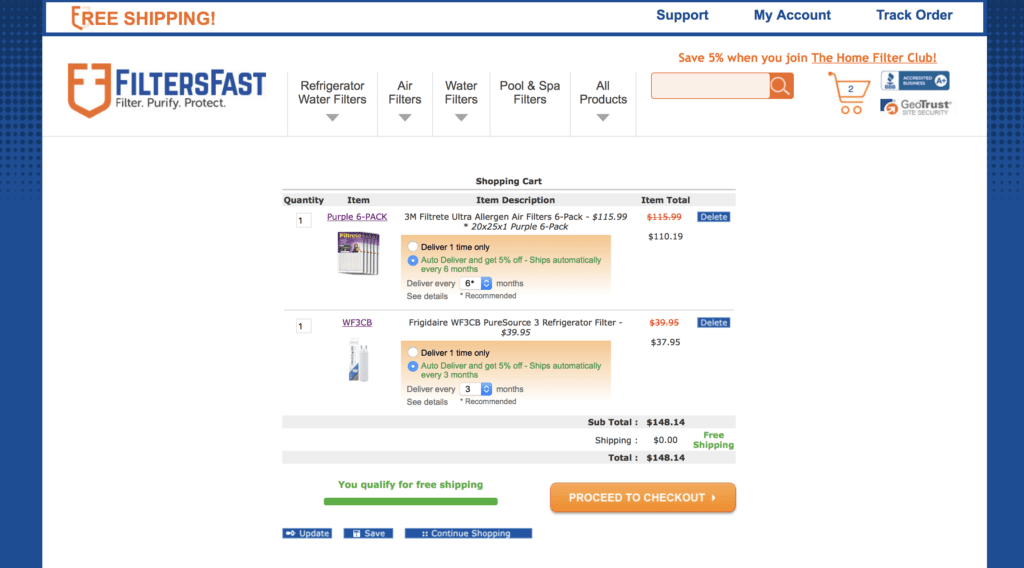 With both of these options, when you choose one, you are given the option to purchase just one filter or enroll in the Home Filter Club by selecting how often you want the filters automatically delivered. This option saves you money and, more importantly, keeps you from having to remember when you last changed your filter and living with nasty air and water.
As a new homeowner, you have a lot of things on your mind and a lot of things to keep track off on top of doing all the projects you're trying to get done. We found that by setting up auto-orders on FiltersFast.com, we were able to forget about forgetting to change our filters and let someone else do it for us.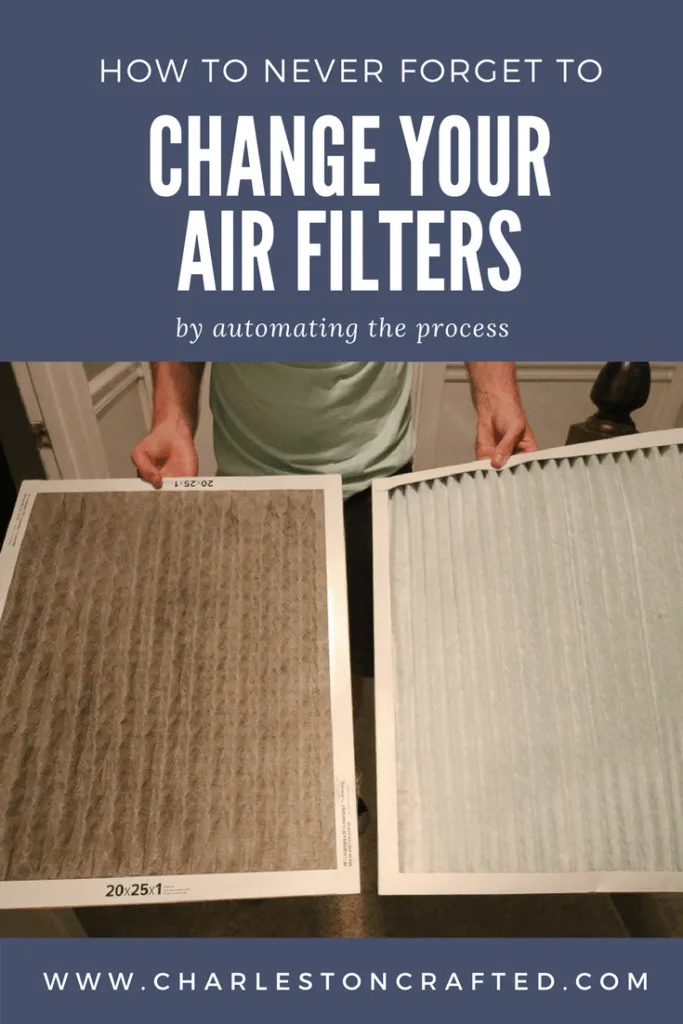 Check out our whole blog series with Filters Fast:
An Easy DIY Way to Change Your Filters
Stay Hydrated with Filters Fast
Ways to reduce allergens in your home
Interested in automating your home filters? Check out FiltersFast.com today!