Considering painting tile in your home? Here is a review of our painted tile a year after doing it so you can decide if painted tile lasts!
One project that I did over a year ago was paint the tile backsplash in our kitchen.
We chose to do this because I HATED the existing tile – a travertine stone tile – but we just weren't able to renovate at the time.
So, it was a budget-friendly, short term solution to change an eyesore in our home. Paint is great for that!
A year later, our kitchen renovation just keeps getting pushed down the road, so I am SO very glad that I took care of this tile when I did!
Anyways, we get a lot of questions about how the tile paint is holding up, so I wanted to hop on today to talk about it!
Check out a TON of DIY kitchen backsplash ideas!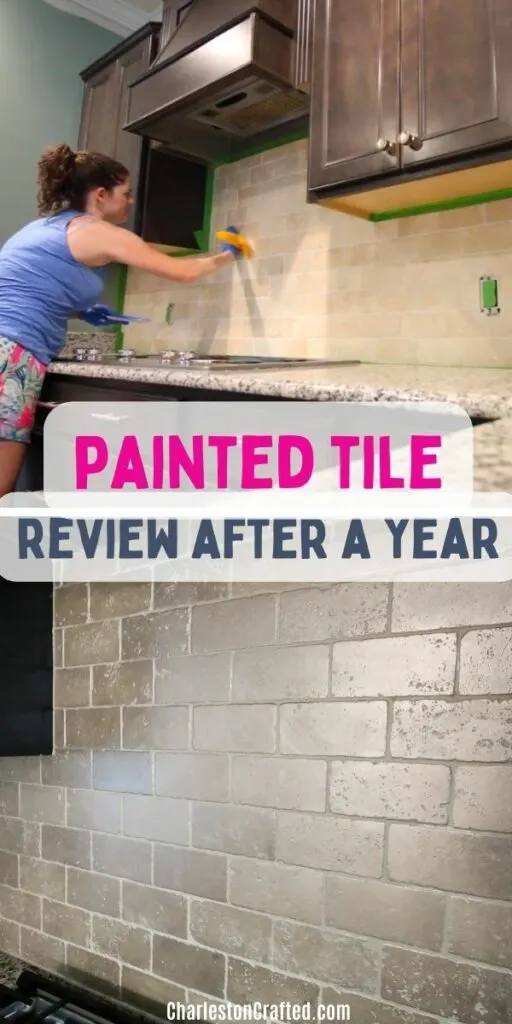 My tile painting process
Painting a tile backsplash is a bit different than painting tile bathroom floors. I did not use a tile-specific paint since this area does not get a lot of wear and tear compared to painted tile floors which are walked on.
Instead, we added an acrylic paint in an iridescent white color to give it the shine we wanted but still see through to the texture of the stone.
You can read our complete tutorial on how we painted our travertine backsplash tile here.
I believe that the most important step of painting the backsplash was the prep work. Backsplashes are almost always greasy from cooking. I spent a long time scrubbing the tile and grout before applying the paint. Prep is critical!
Painted kitchen tiles before and after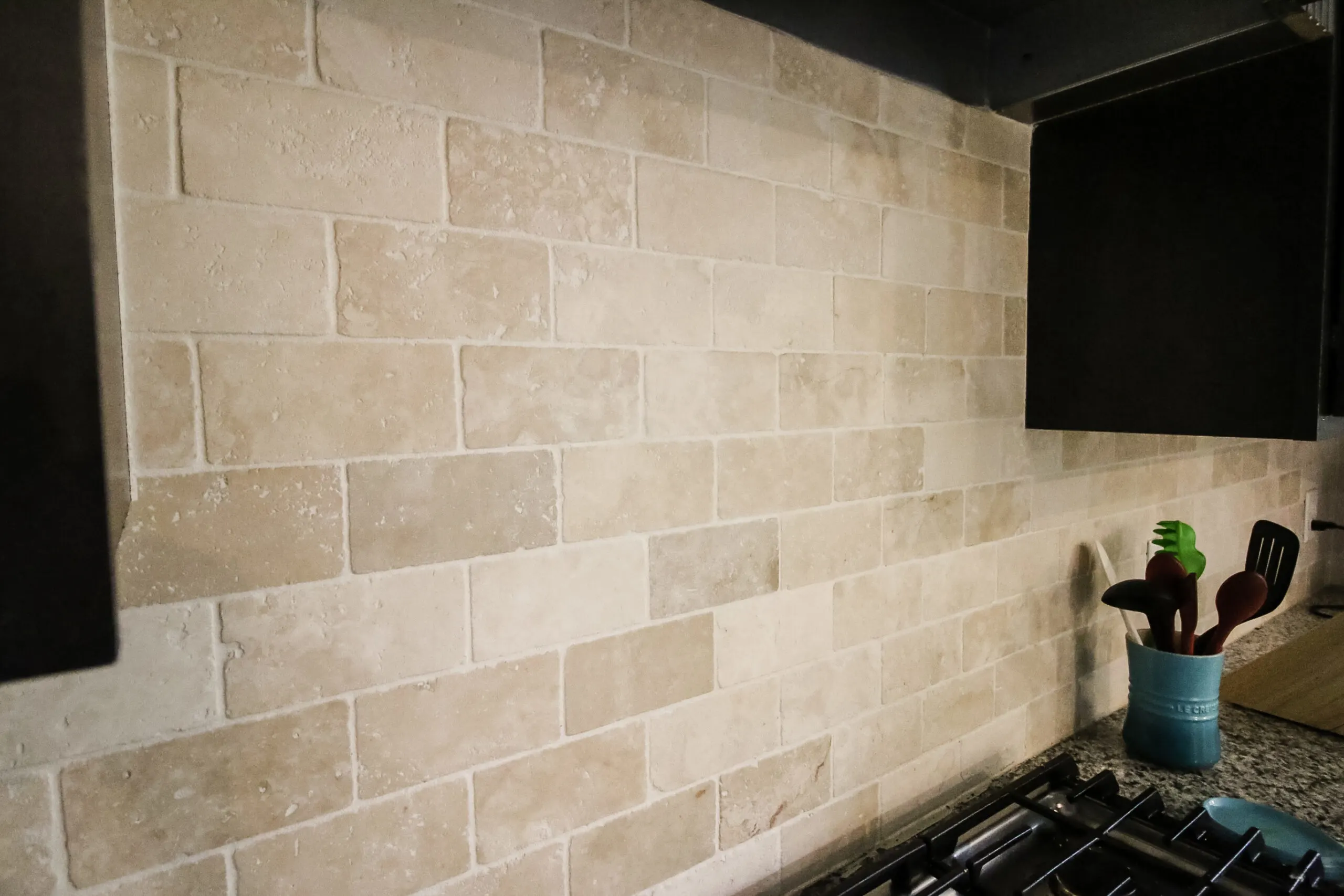 Painted tile review
When we first shared our painted tile backsplash, a lot of people asked – will it really last?!
And I definitely felt more confident diving into a kitchen backsplash than I would painting tile floors.
However, we do cook in our kitchen three times a day, use the stove at least two times a day, and wipe the tile clean every day.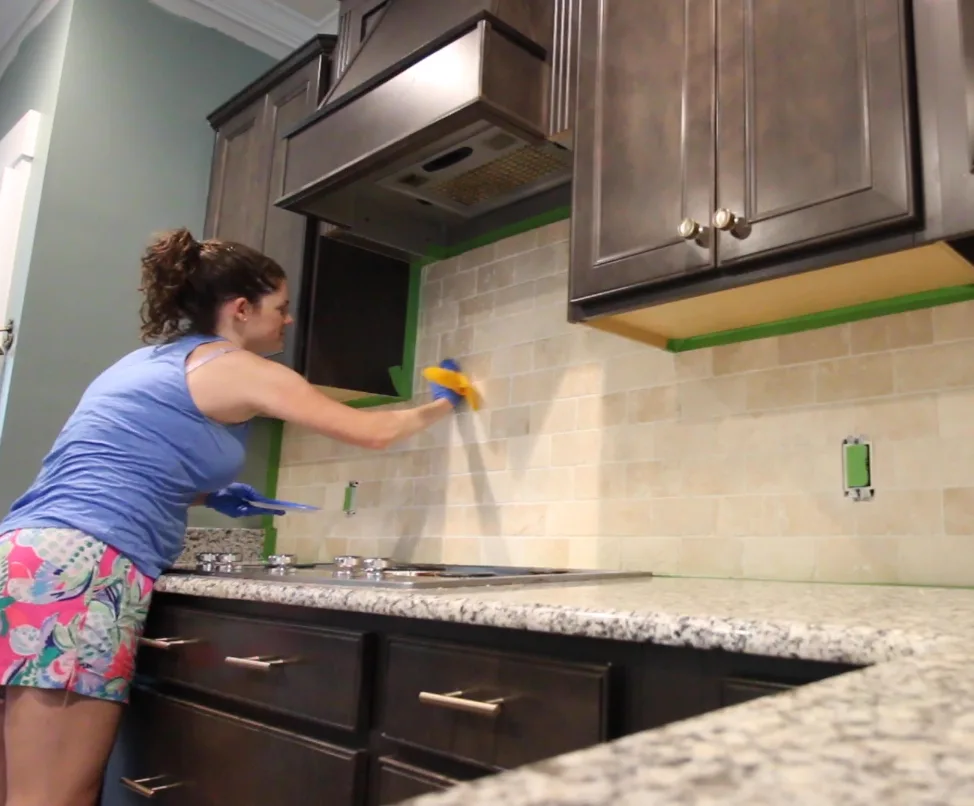 I use a microfiber cloth and our spray countertop cleaner on the wall tiles. Once a month, we have a house cleaning service come and they thoroughly clean the tiles and grout lines.
At first, I told them not to clean it because I was afraid that it would peel. But, one month someone new came and I forgot to tell them. I walked in on them scrubbing the tile and it ended up being 100% fine!
And overall, over a year later, the paint on our tile looks perfect. There is zero peeling, no chips, everything looks as good as new.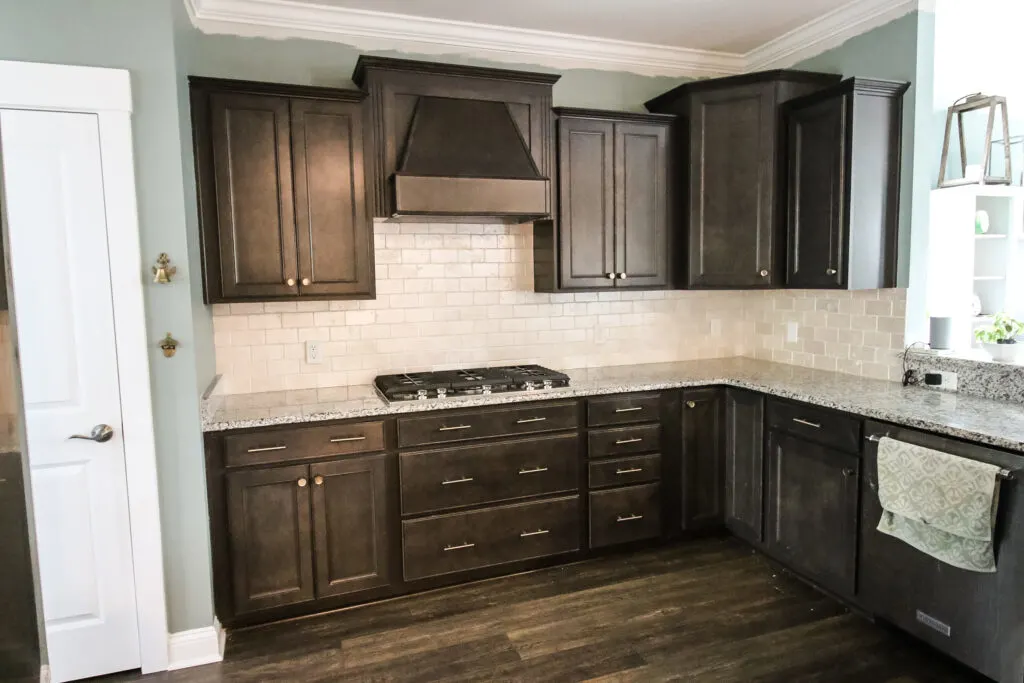 Does painted tile last?
If you prep correctly and let your paint fully cure before handling it, it should last very well.
Does tile paint peel off?
Tile paint is most likely to peel if it is scratched, scuffed, or otherwise rubbed off. Once paint starts peeling it is hard to stop it so try to avoid peeling at all!
Is painting kitchen tiles a good idea?
Obviously, it would be ideal to replace tile instead of painting it. However, as far as bang for your buck goes, painted tile is a cheap and easy way to get a new look quickly in your kitchen.
Any more questions about our painted kitchen tile?!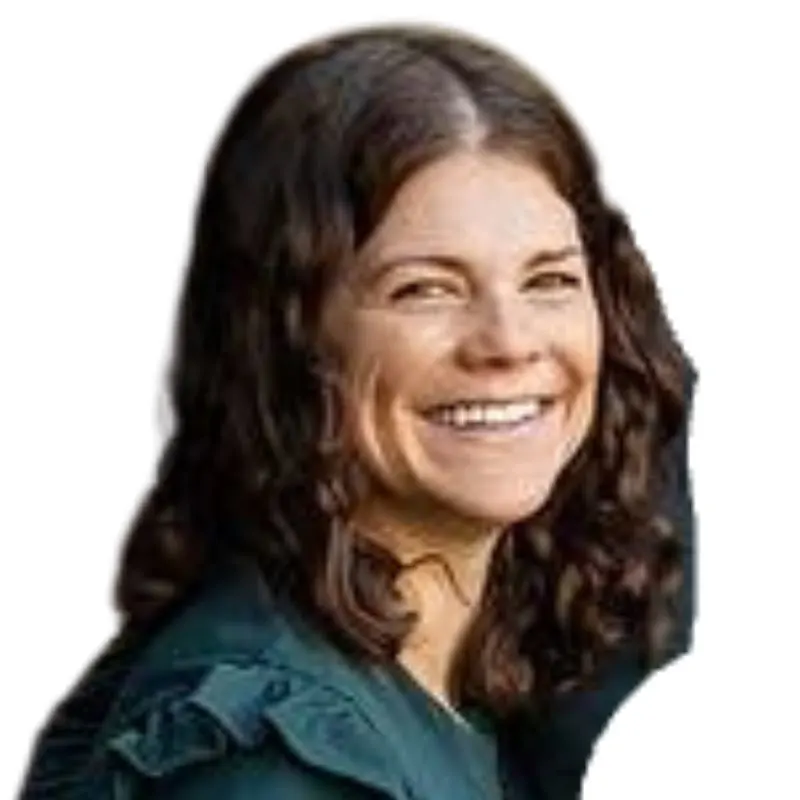 Hello, I'm Morgan, half of the creative force behind CharlestonCrafted.com! With a passion for DIY that dates back to 2012, I've transformed three homes and now I'm dedicated to helping others craft their dream spaces. Let's turn your house into a home together!