This simple DIY wooden toy barn is perfect for housing small animal figurines and won't take tons of room in your home! It's an easy project with plywood and craft paint and will give your kid's little animals a home!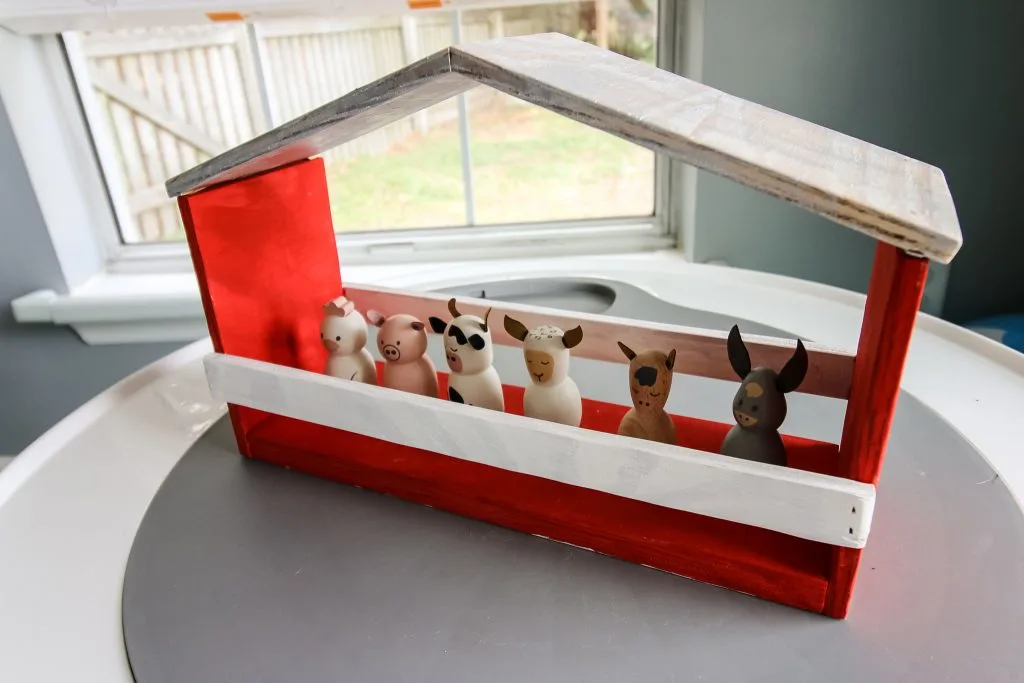 How to build a toy barn
This project is simple to build and customize. It's made with plywood and held together with nails and wood glue. Then, it's customized with craft paint.
Hearth and Home Play Animals barn
This DIY toy barn was specifically built to house the 6 pack of wooden animals from Hearth and Home at Target. We bought the animals and wanted somewhere to put them.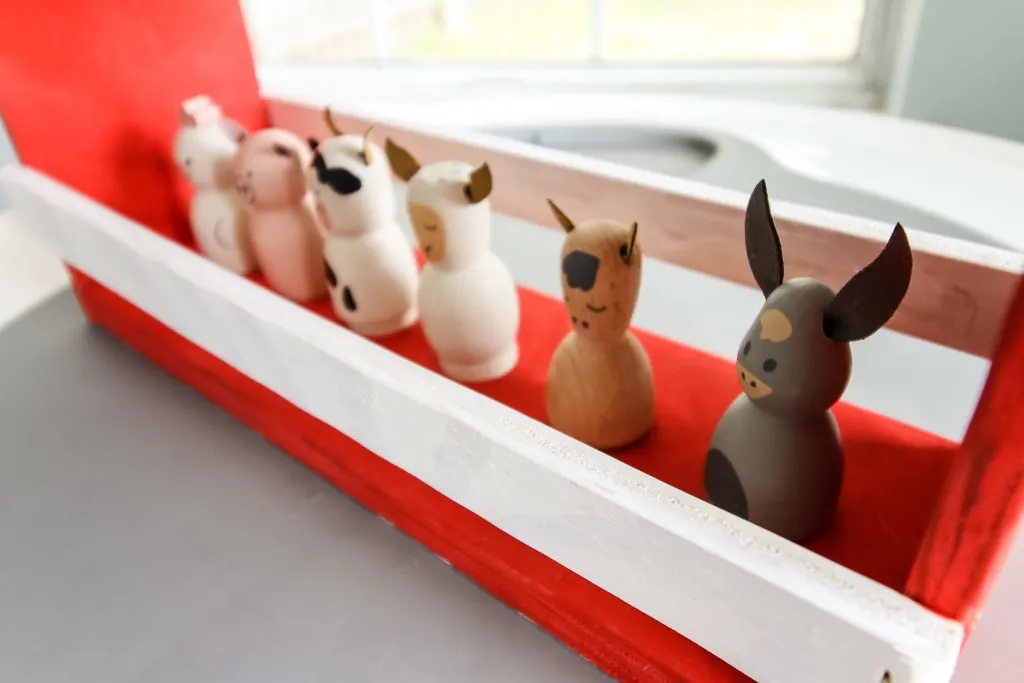 The Hearth and Home line also has a toy barn that you can purchase for wooden animal figurines, but it is much more complex and more expensive. We wanted something more simple and easy to use.
DIY toy barn construction
Elaborate toy barns are great and perfect for some situations, but this is a small toy option for small figurines and smaller spaces. If you're looking for a large scale barn doll house, our friend Kati at Houseful of Handmade built an amazing one.
This wooden barn is made from seven pieces of wood. Two sides, two tops, a bottom and two railings. Each is made from plywood.
Cut list:
– (2) Sides- 6″x4″x1/2″
– (2) Roof- 7″x4″x1/2″
– (2) Railings- 13″x1″x1/2″
– (1) Bottom- 12″x4″x3/4″
The first step to make this barn work for the Hearth and Home animals is to drill holes for each animal to sit in. Mark six equidistant spots along the center line of the bottom. Use a 1″ Forstner bit and drill about halfway through the base. Skip this step if you're using for other play animals.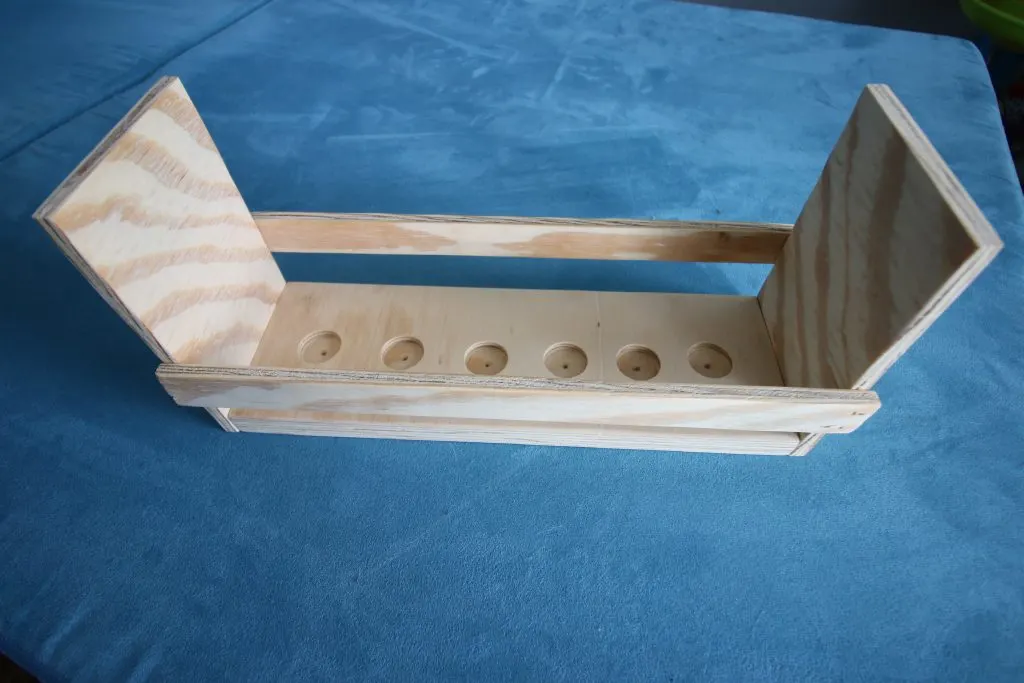 To build the barn, start by attaching the two sides to the outside of the bottom, using nails and wood glue.
Then, attach the railings to the sides an inch up from the bottom, using nails and wood glue.
Next, build the roof. Cut a 20 degree beveled edge on one short edge of each piece. Apply wood glue to those edges and bind with painter's tape and let dry.
Once the roof is dry, take time to paint the barn and the roof using craft paint. We went for an authentic "barn red" for the base and a silver "tin" for the roof.
Once it's dry, use nails to attach the roof to the base.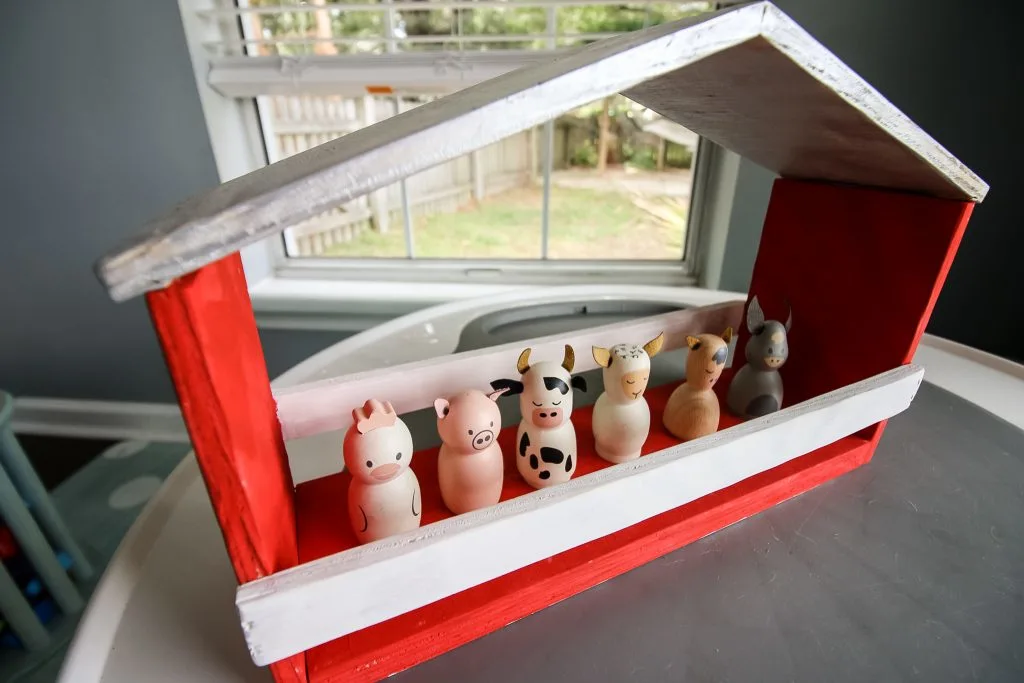 Also check out our mini picnic table build to use with other figurines!
Kids wooden play barn
This DIY wooden play barn is perfect to use with animal figurines. It works great. Our son loves putting his animals in the barn and pulling them out.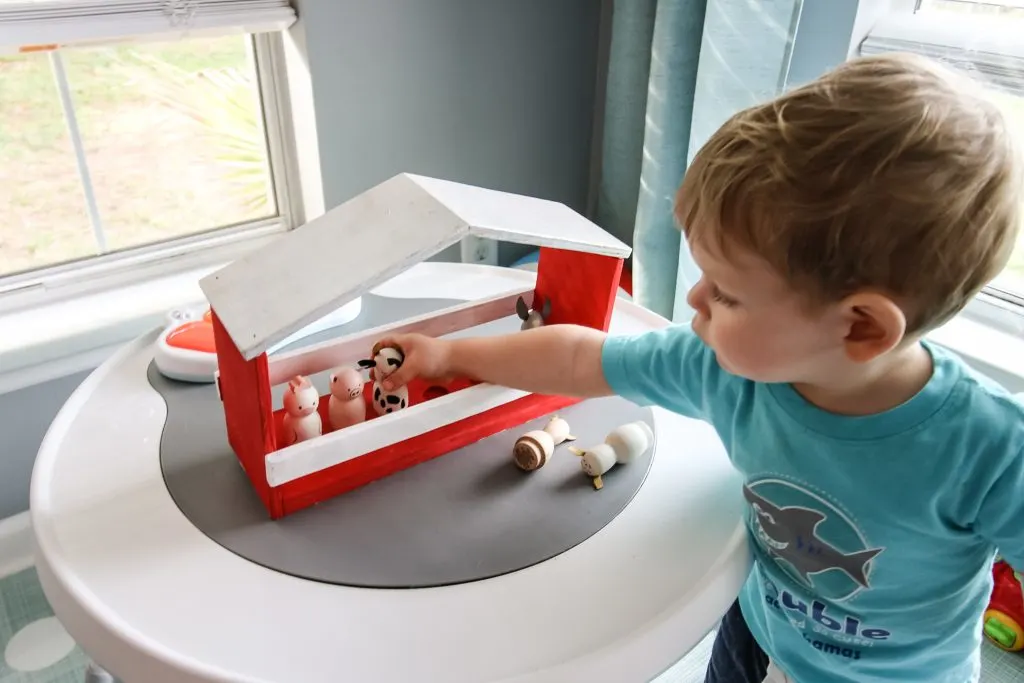 This is a great and aesthetically-pleasing toy and storage for barnyard toys.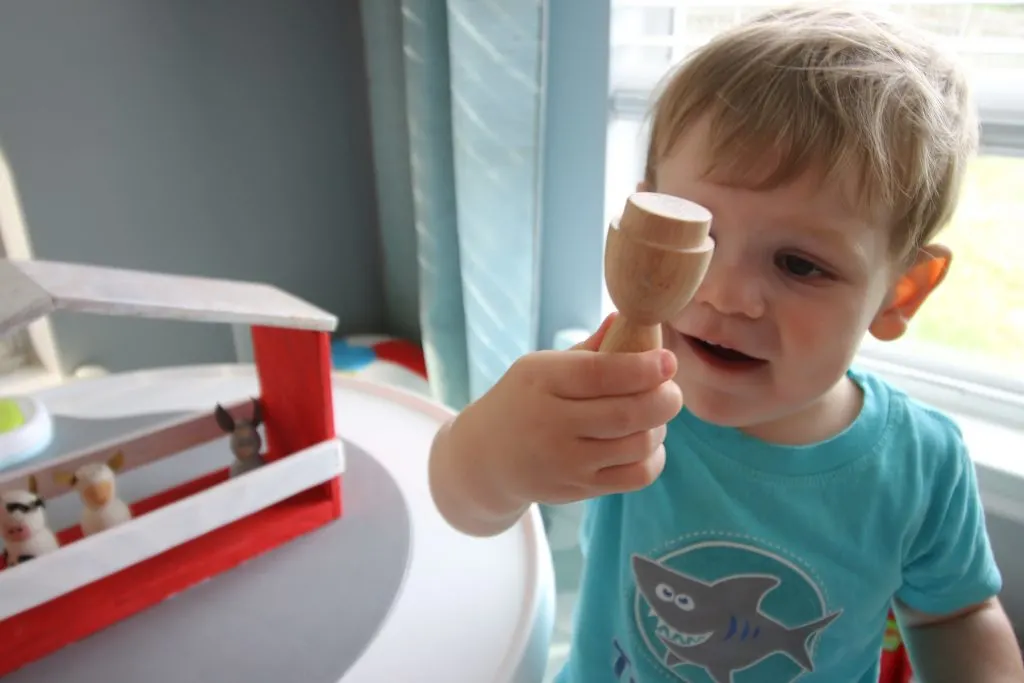 Looking for more adorable wooden toys?
[show_shopthepost_widget id="4020750″]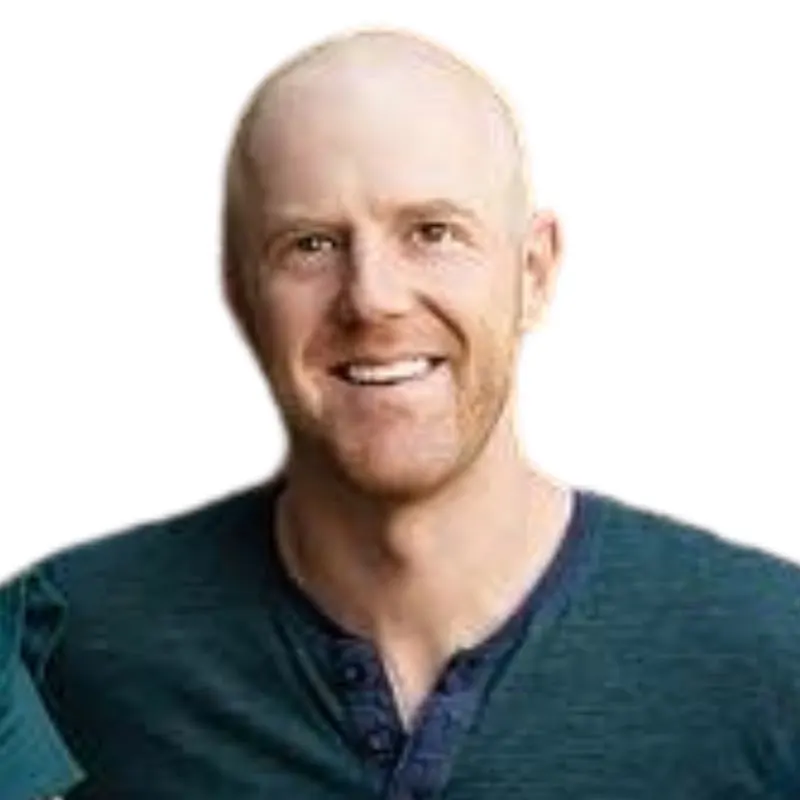 Hey there, I'm Sean, the woodworking enthusiast and builder behind CharlestonCrafted.com! Since 2012, I've been sharing the magic of turning raw materials into beautiful creations. I love teaching others the art and satisfaction of woodworking and DIY. I try to inspire fellow crafters to make something extraordinary out of nothing at all.