Looking for a DIY wall mounted trash can to serve as your laundry room trash can? You'll love this simple hack!
Since we built the new litter box for Bear, we really no longer had space for a floor trash can in the laundry room. I was looking for something simple and wall mounted to hold mostly lint from the dryer. While I didn't find a trash can, I did find something else: a wall mounted mailbox! It turned into a really simple and inexpensive wall mounted trash can hack.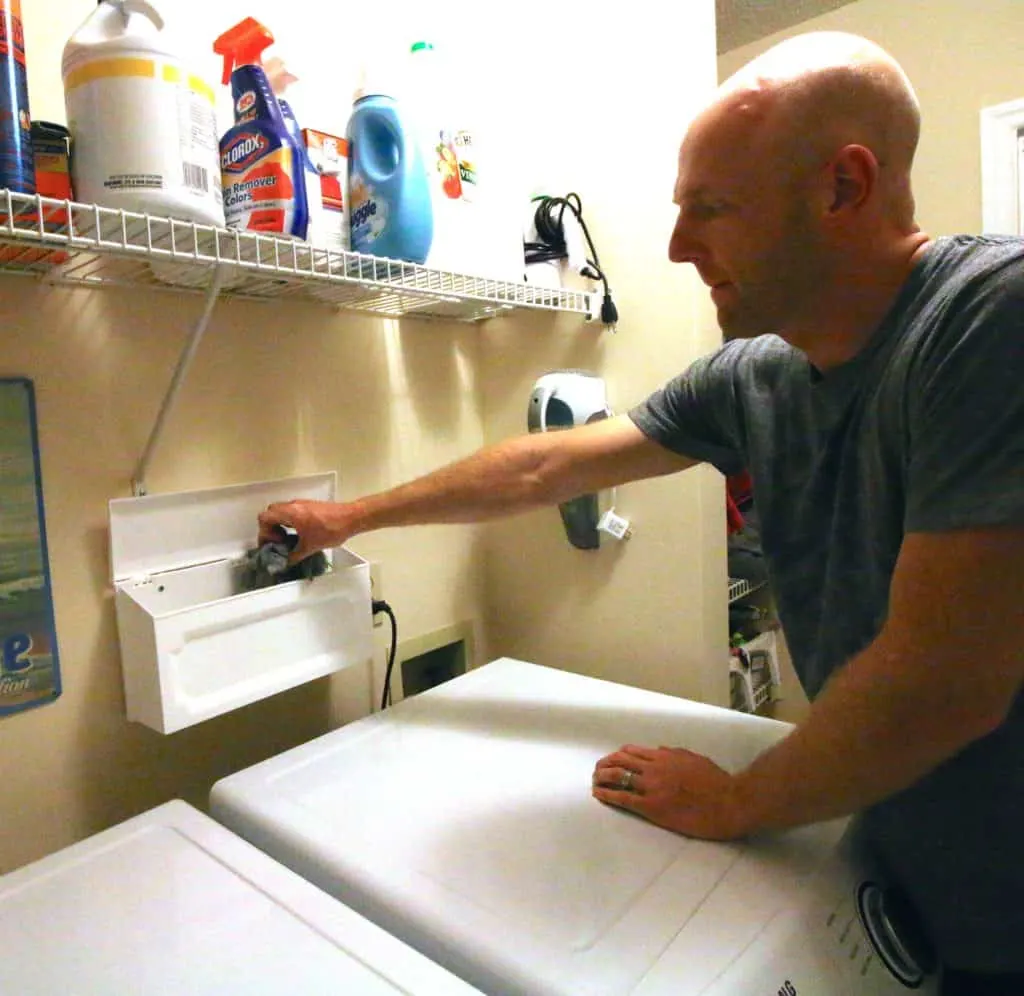 DIY Wall Mounted Laundry Room Trash Can Hack
I was looking all around for a wall mounted trashcan for the laundry room, but couldn't find anything that I liked. I didn't want a silver color or industrial look. A lot of them look like the waste receptacles inside public bathroom stalls, which is not a look I aspire to.
A bit of poking around at my local hardware store led me to the idea of using a wall mounted letterbox. The store didn't have exactly what I wanted but I was able to find something perfect on Amazon.
This is the mailbox that I ordered via Amazon
I love that it is white and has a simple, crisp design. It was also important to me to have a wall mount trashcan with a lid. This mailbox has the perfect hinged lid for this project.
This particular mailbox is made from plastic so it is very light weight, which also was a plus for me.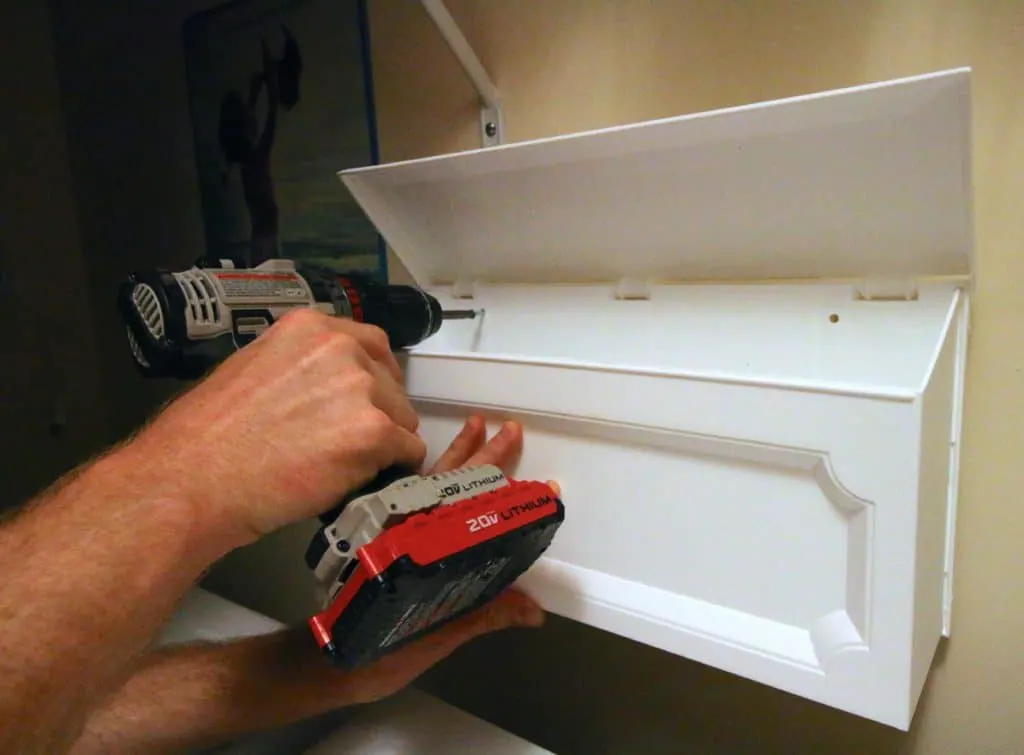 All we did was mount it to the wall using two screws. The mailbox had two screw holes in it already. Make sure when you pick a place for the trashcan that there is enough clearance to open the lid completely. You don't want it too close to a shelf or other obstruction.
Hold the trash can up to the wall, using a level if necessary to make sure that it is not hanging crooked. Use a drill to drill screws through the existing holes.
If you expect the trash to be heavy, you will want to add wall anchors or drill into a stud. The can itself is very light and we are just using ours for lint, so we didn't worry about that.
You could use a trash bag inside the can. We pull the lint out bit by bit to use as firestarter in our firepit, so we left it bagless.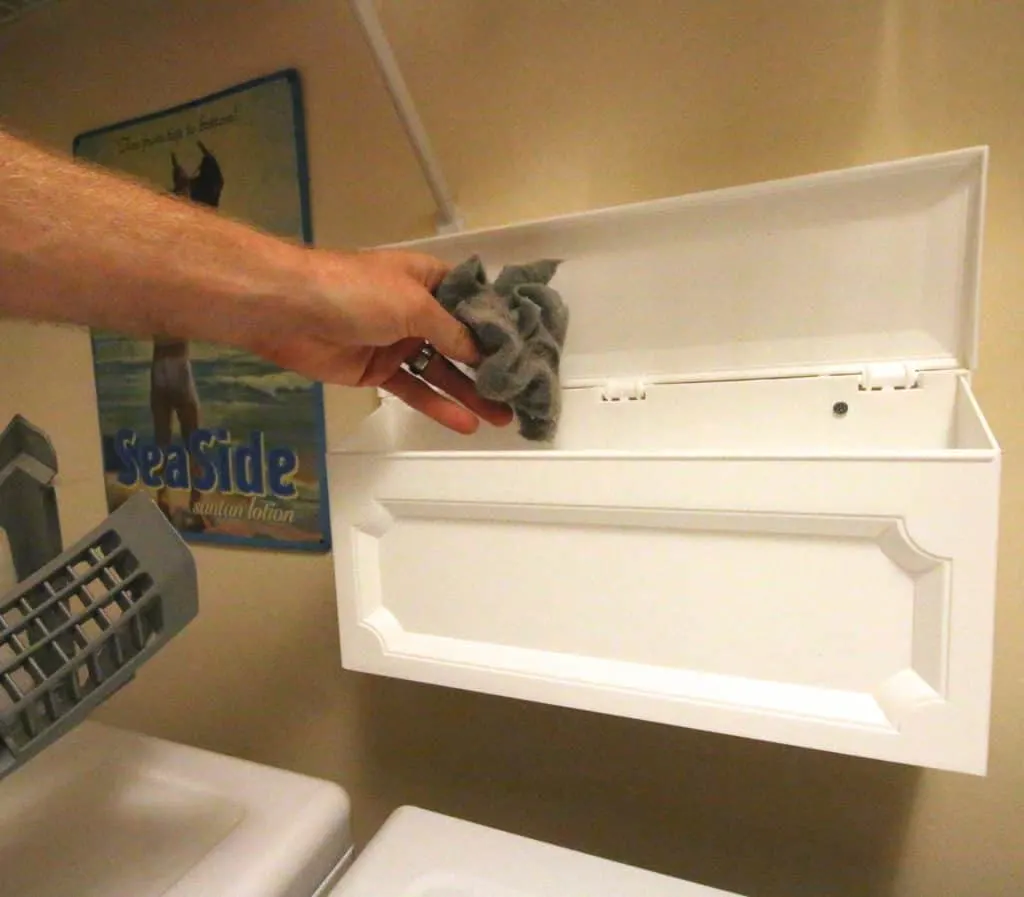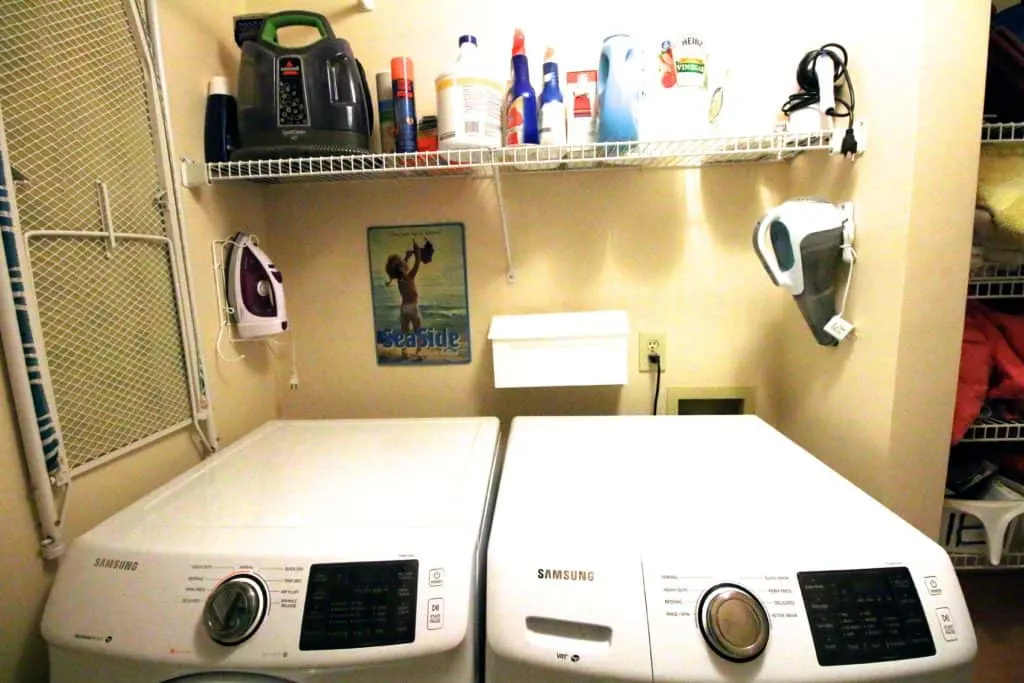 It's now the perfect place to toss out lint and other small trash. It's a super simple hack but it has made a big difference for us! We hope to re-do this room in the next year or so, but this will help to tide us over until then!
Click here to pin this project to your Pinterest board!
If you are looking for hidden trash storage in your kitchen, here's how we turned a cabinet into a tilt out trash can!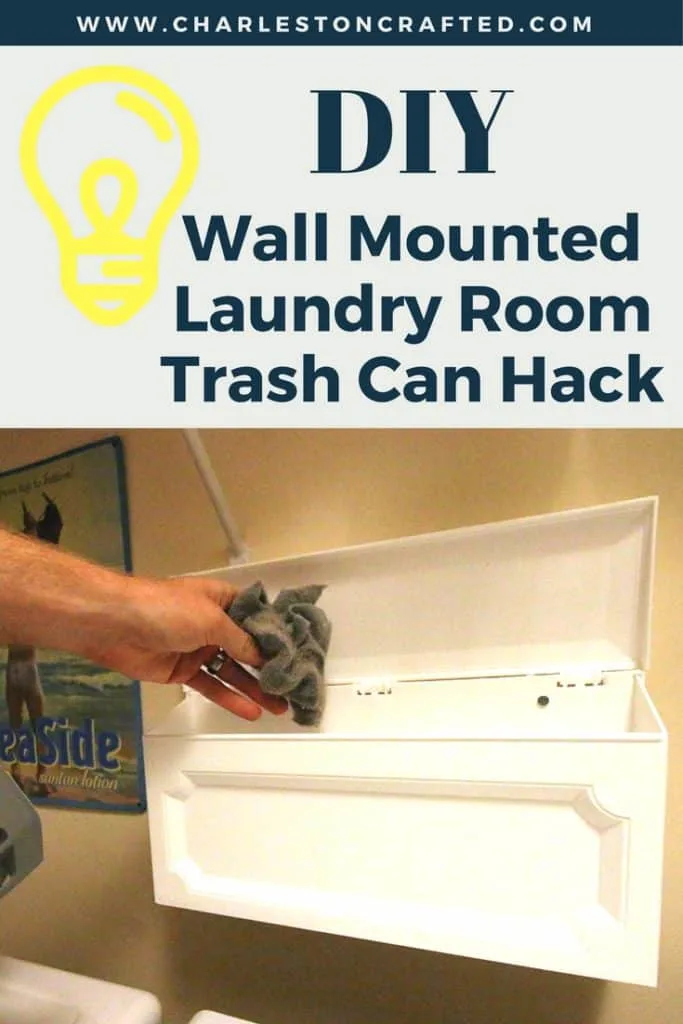 A few months after adding this trashcan to our laundry room, we gave the whole space a makeover! You can see the new laundry room here. We still use and love this wall mounted trash can!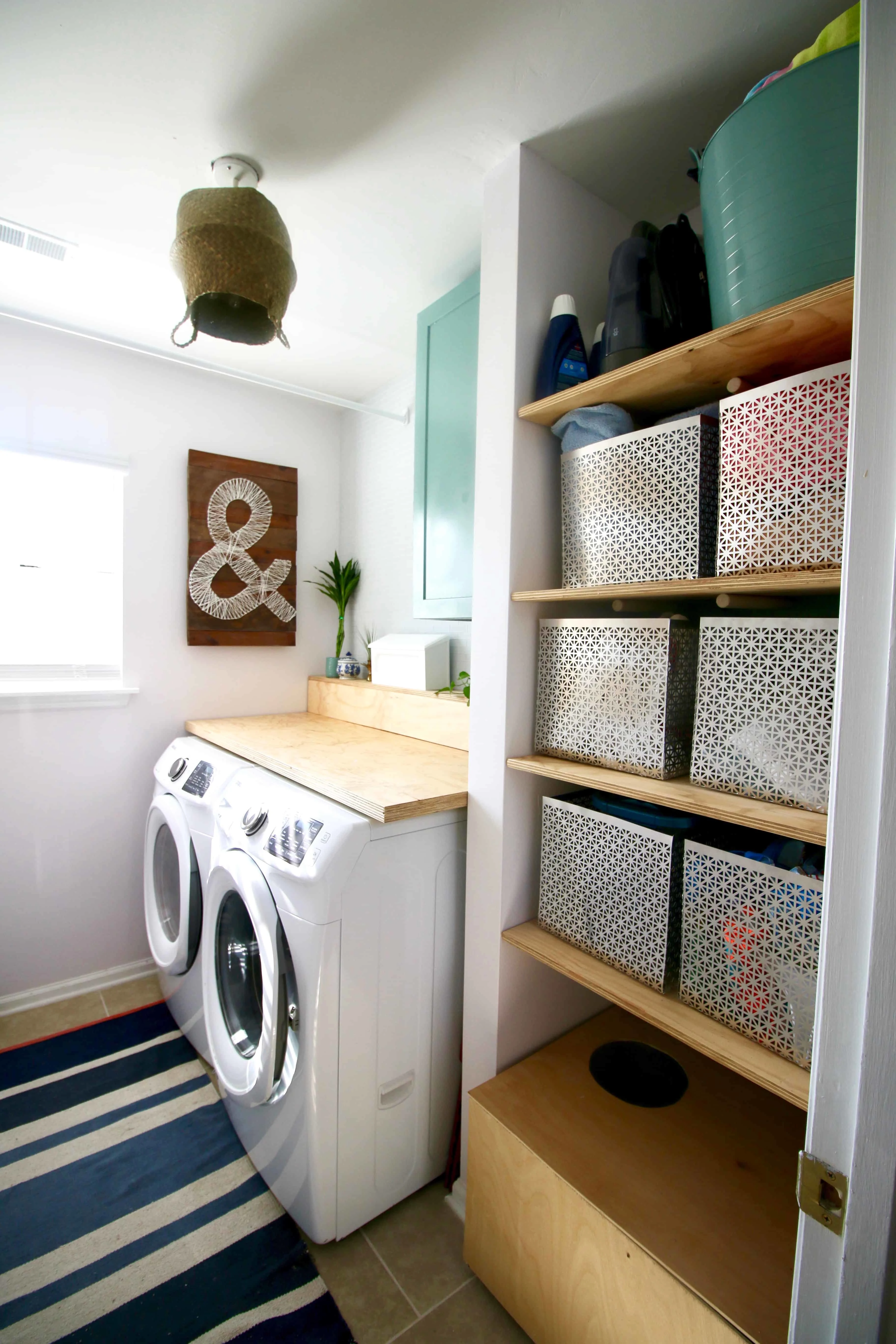 This post contains affiliate links, which means that if you click through and make a purchase, we receive a small percentage of the sale. Thanks for your support!