I made a promise not to buy any new holiday decor this year. so I have really been trying to work with what we have. But, we have always had red + green stockings. Since our fireplace is in the front room, which I am trying to keep blue + neutrals, I really wanted new stockings. So, I decided to sew my own DIY stockings. I chose a navy sweater material for the body and gray fur for the top accent. Spoiler alert – my friend (who is a huge sewer and has SHELVES of fabric) gifted me this fabric from her stash, so I'm still at 0 Christmas spending 🙂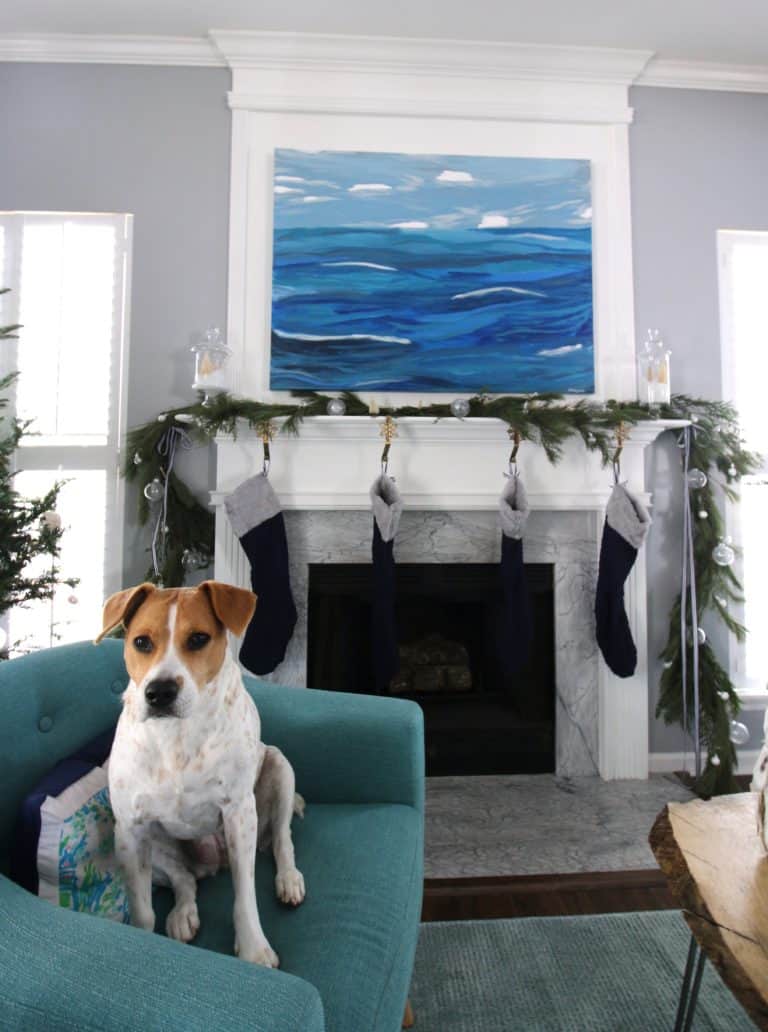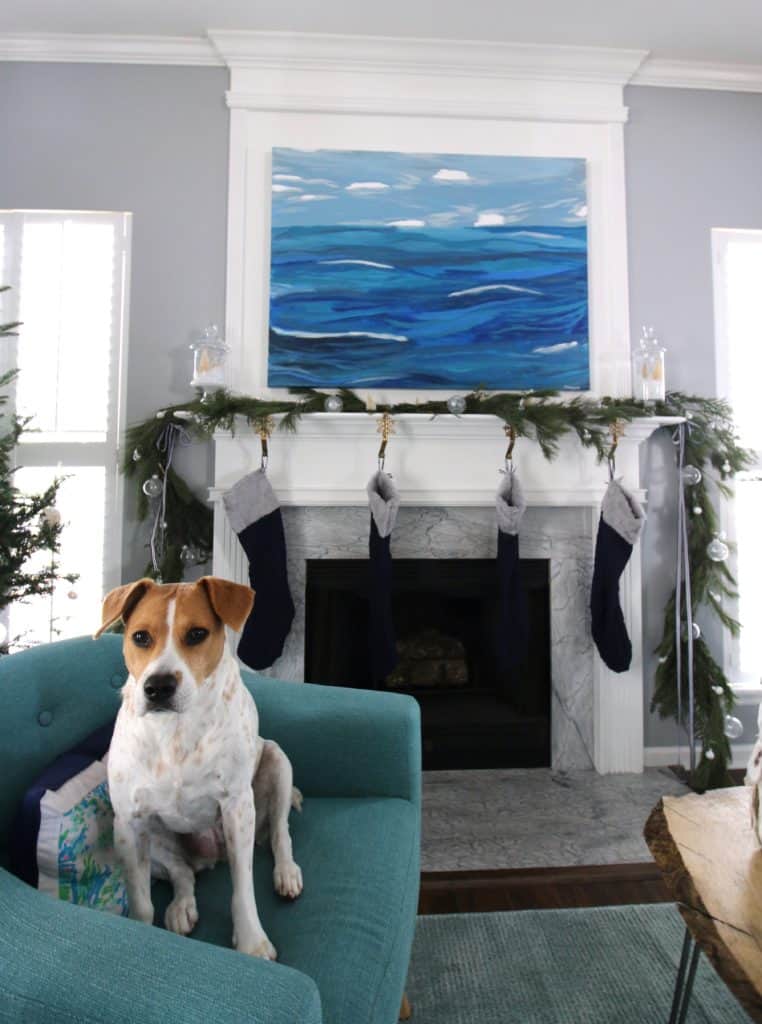 DIY Sweater & Faux Fur Stockings
What you need:
Needle + thread or sewing machine
Fabric scissors
Hot Glue
Fabric pins
1/2 yard of sweater material for stocking base
6″ wide strip of faux fur or other trim of choice x 24″
12″ ribbon of choice
What you do:
Trace out 2 copies of the stocking pattern onto your sweater material. Assuming that your fabric has a good side and a bad side, be sure that you cute 1 of the stocking facing left and 1 of the stocking facing right, so when you pin them together, you can have the good sides showing.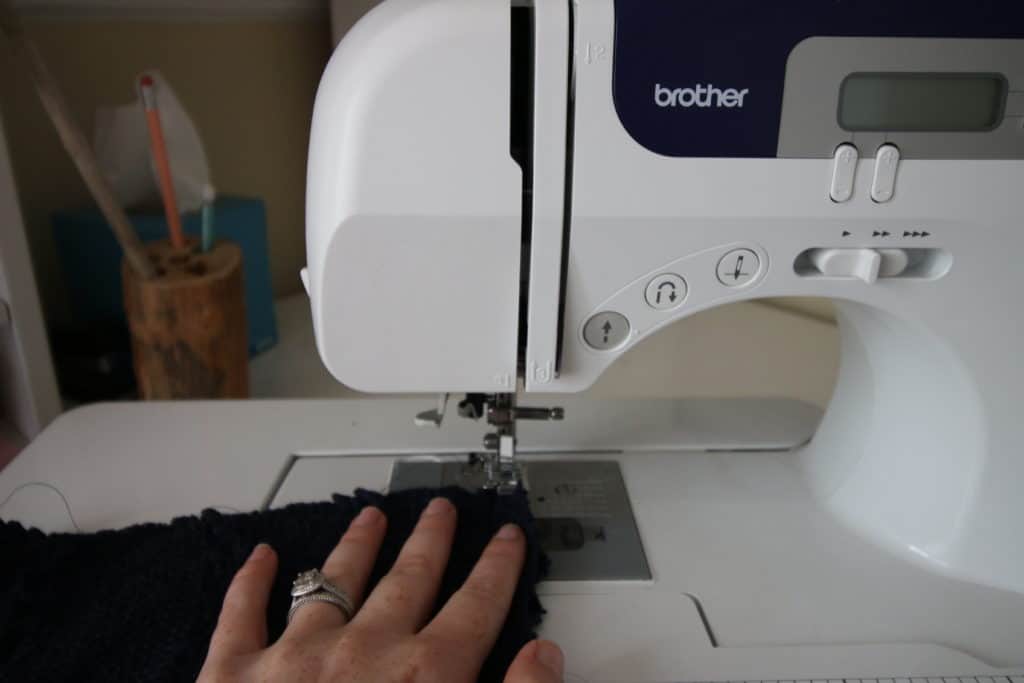 Pin your stocking pieces together BAD SIDE OUT. Trim if necessary to make sure they line up. Sew along the pins across all sides except the top (don't sew it closed!) Trim any excess and flip inside out.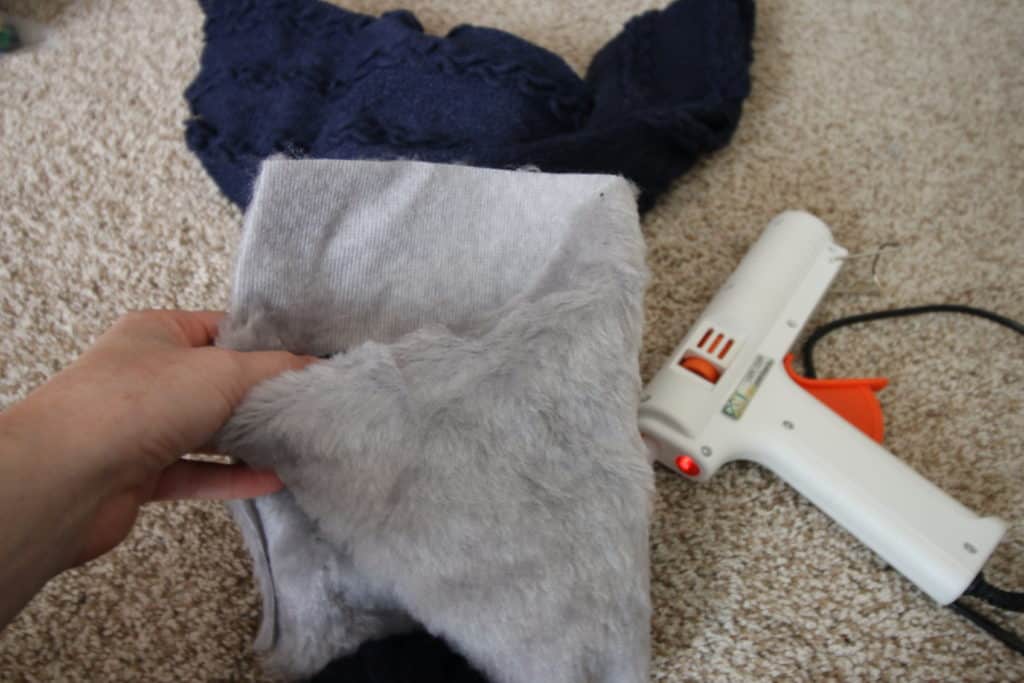 Cut your fur to the desired size. Be sure to note which way the fur lays – if you are making multiple, you probably want them to match! My fur all brushes down, if that makes sense. I actually used hot glue to attach the fur to the top of my stocking, including about 2″ at the top that I folded over inside itself and glued down.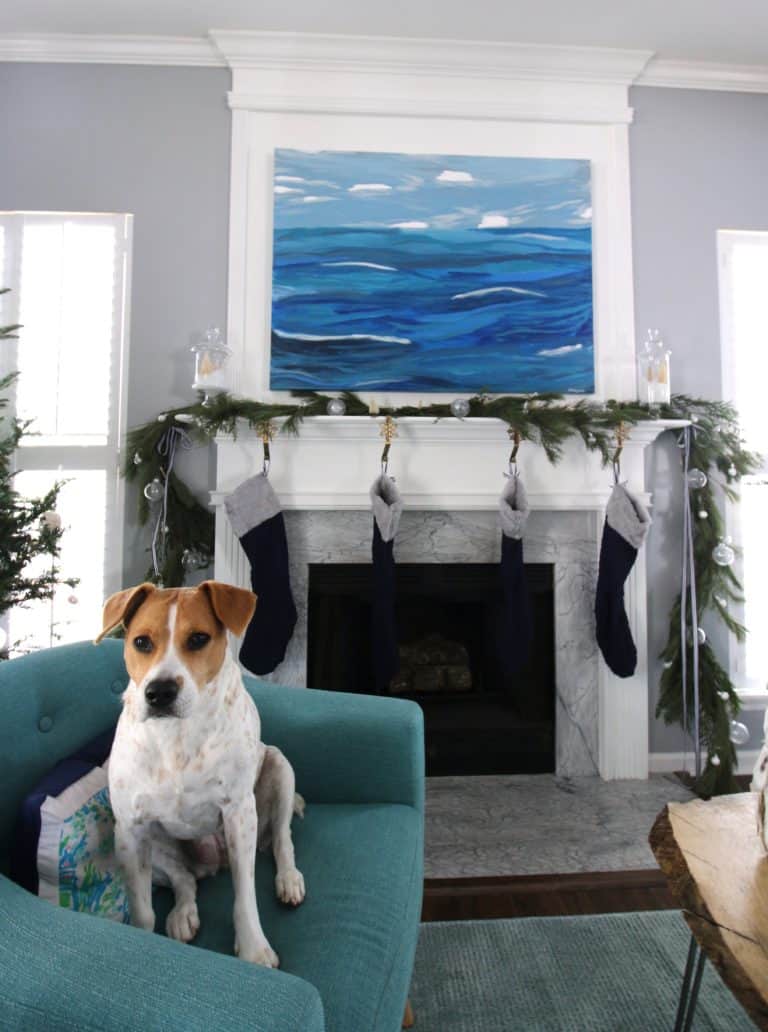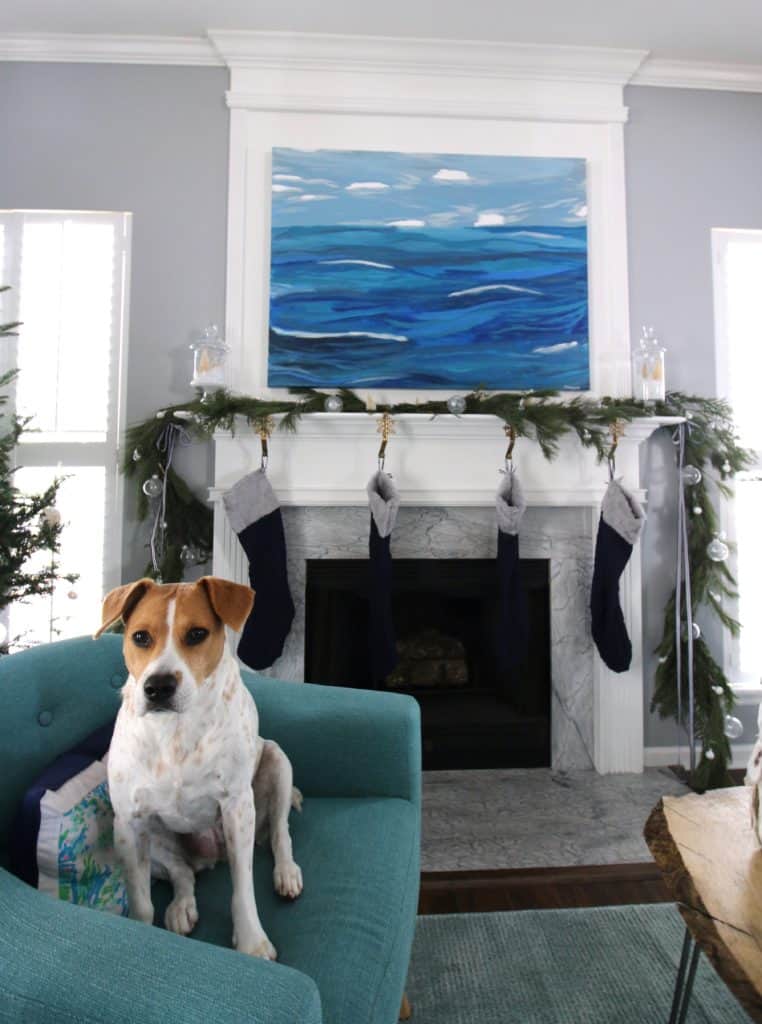 Tie a loop in your ribbon. Stitch it to the top back of the stocking.
Hang and enjoy!
PS – don't worry the red stockings didn't go to waste!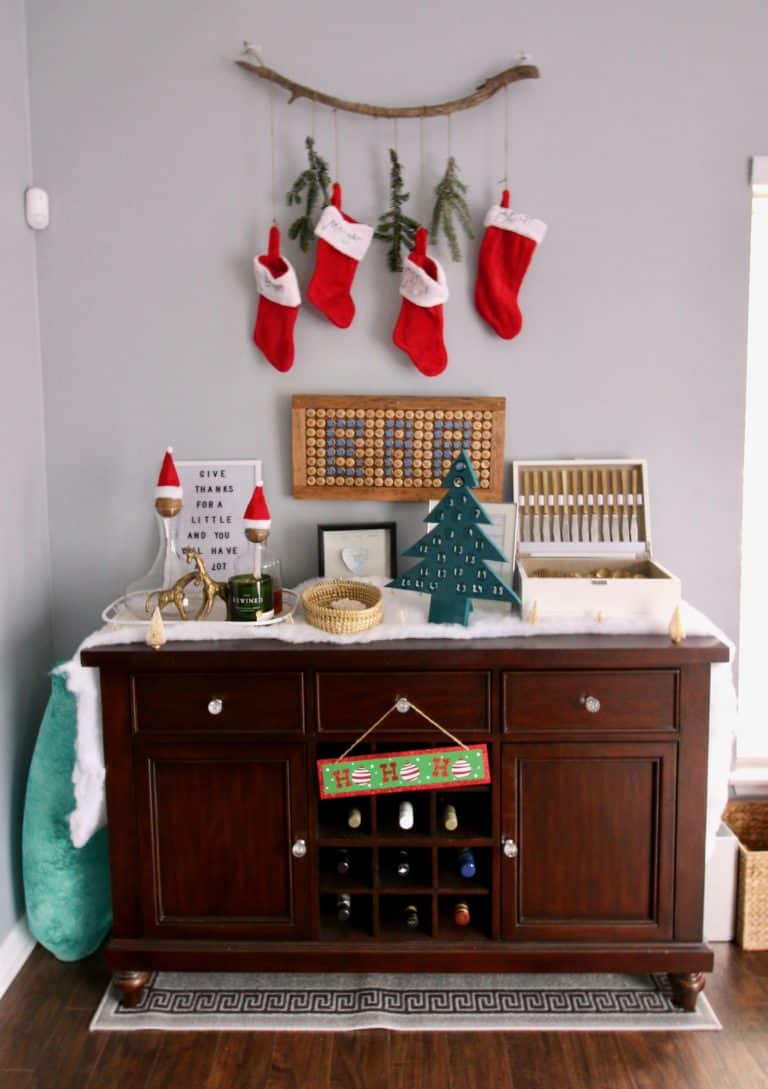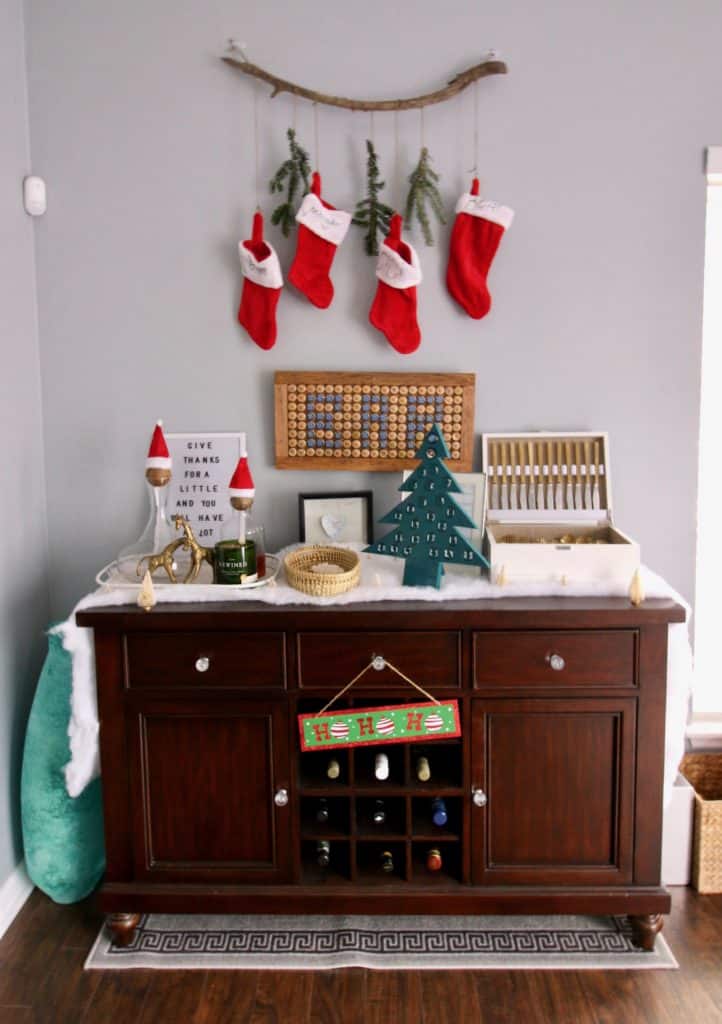 Are you sewing anything for this holiday season?