This shop has been compensated by Collective Bias, Inc. and its advertiser, MARS Incorporated. All opinions are mine alone. #PAWsomeGifts #ClausAndPaws #CollectiveBias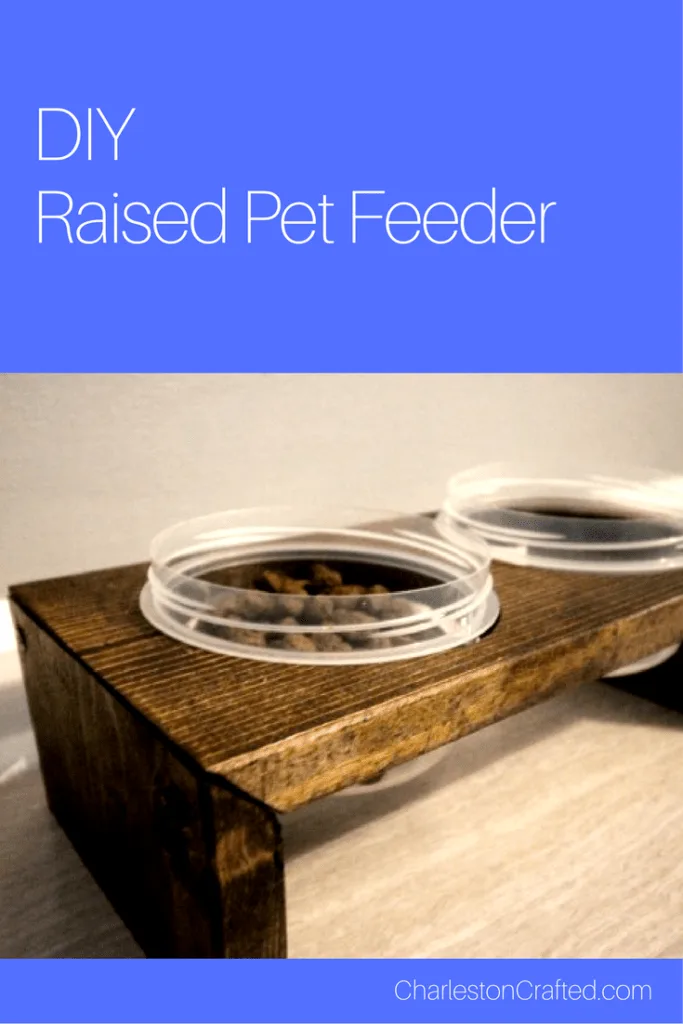 We love our pets and are so thankful for them, even though sometimes they can be really naughty. You might remember when we were painting our bathroom and CiCi got into the wall paint and got paw prints all over our brand new carpet! She has also started knocking over our large kitchen trash can lately and tearing all the trash up looking for food. It's easy to get frustrated when she is bad, but we still love her so much and are thankful for how sweet and snuggly she is 99% of the time.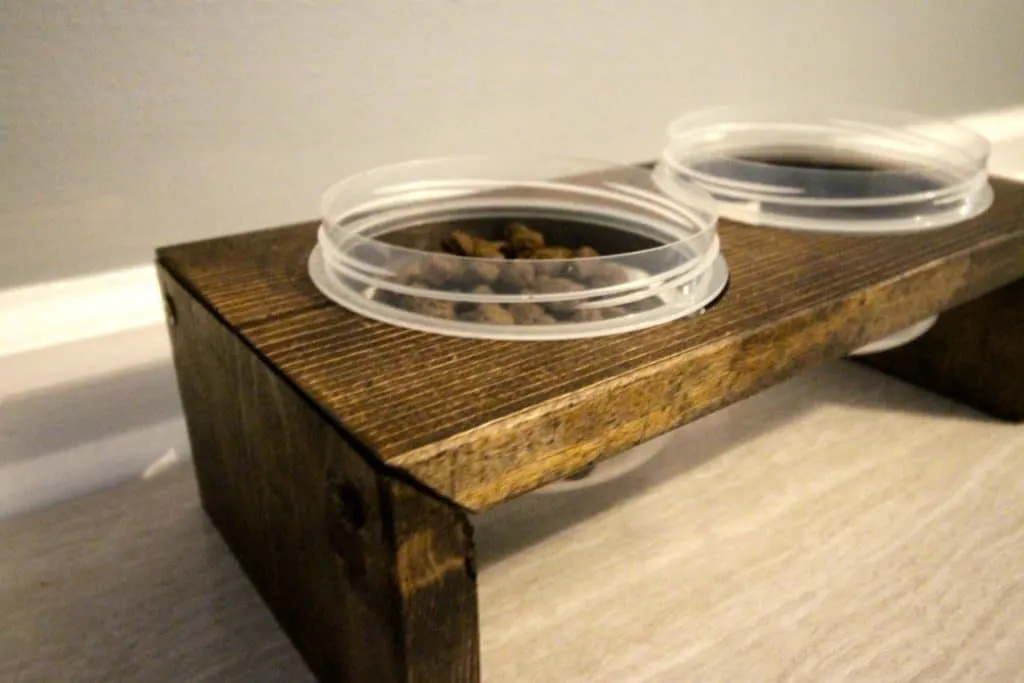 Even when your pets are naughty, it's nice to still give them a treat. Over the weekend we decided to build a simple waterfall style raised pet feeder. It's just one piece of 1 by 4 wood cut to hold two bowls slightly off the ground. It's a nice height for our pets but also looks nicer than two mismatched bowls on the floor.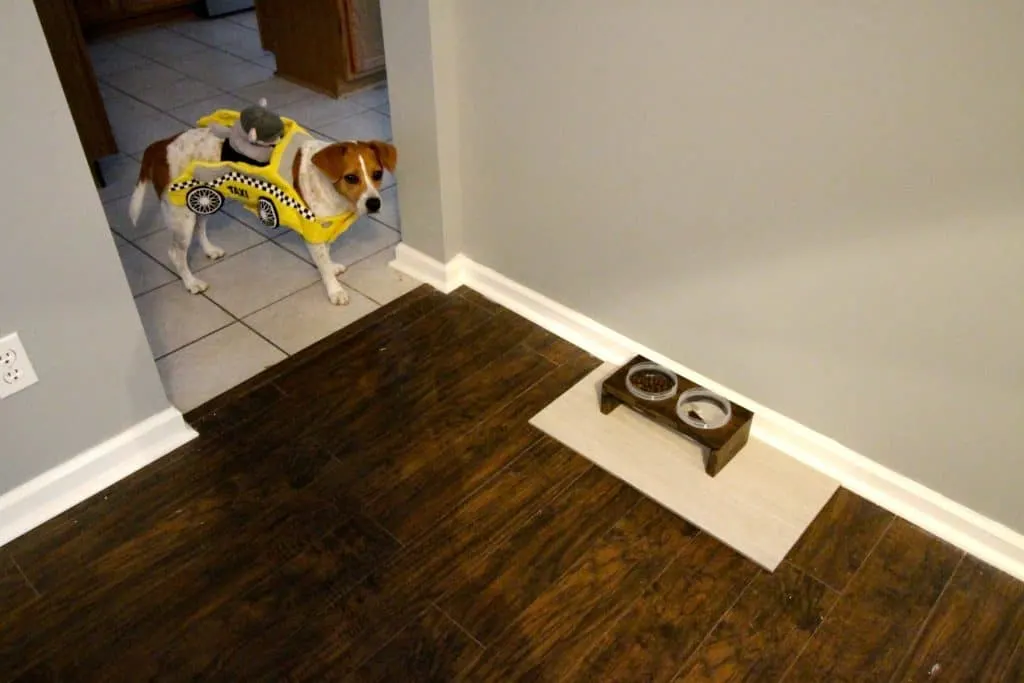 Building the feeder was simple. Sean simply measured one piece of wood to be a little wider than the width of the two bowls (about ten inches) and two smaller pieces as high as we wanted the feeder to sit (about four inches). He used his miter saw to make mitered (angled) cuts, but if you don't have a miter saw, straight cuts would work too. He used a jig saw to cut two holes that are slightly smaller than the pet bowls for them to rest in. We screwed the pieces together and then stained it with our favorite stain color, Dark Walnut.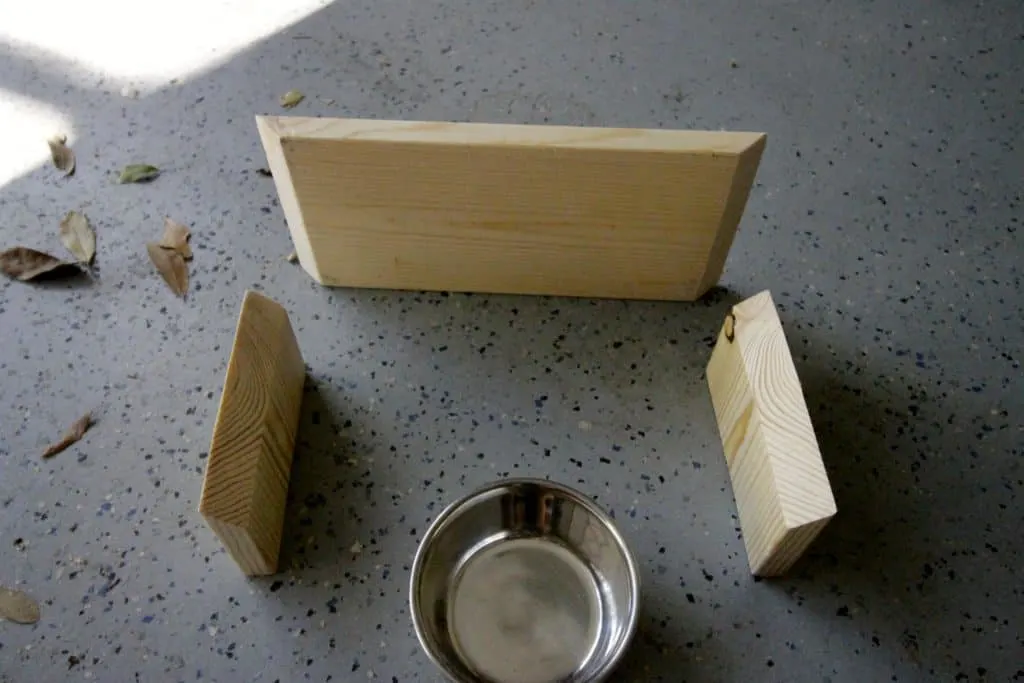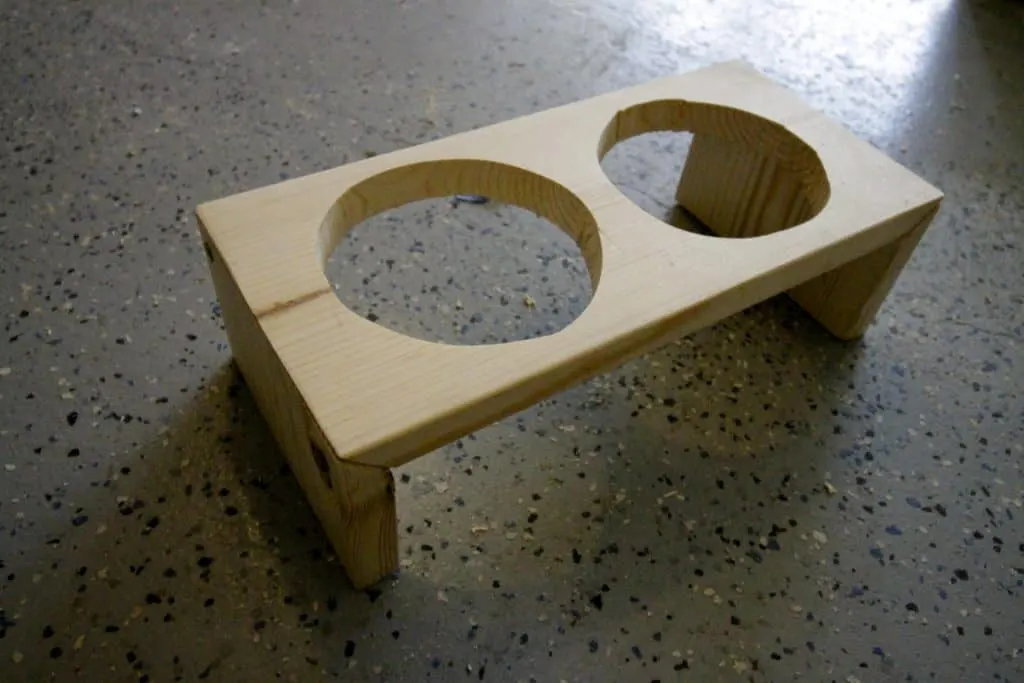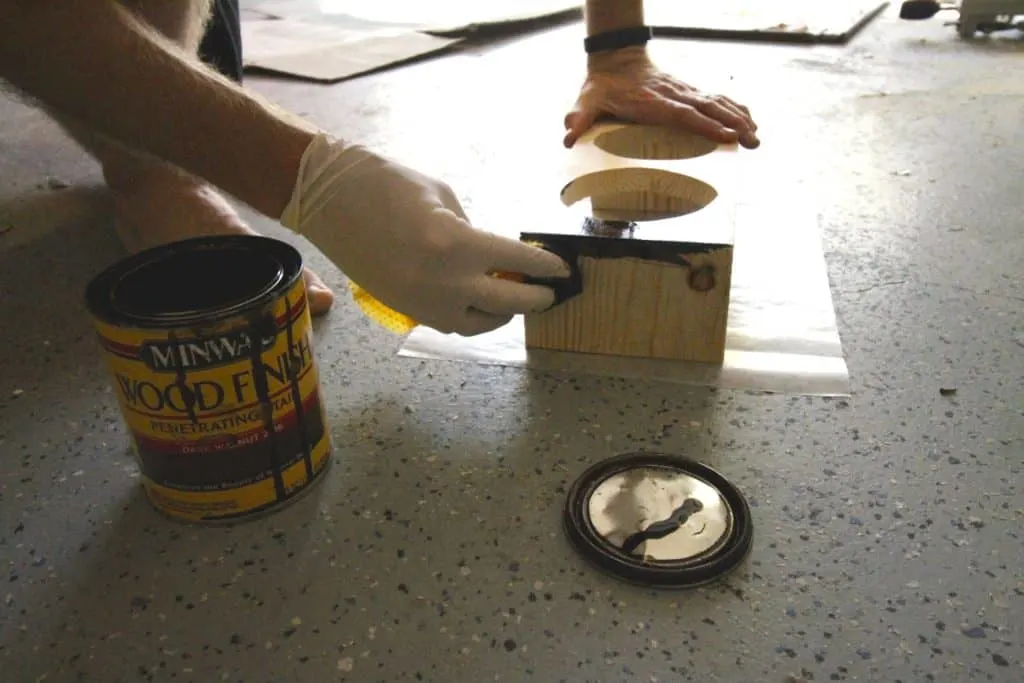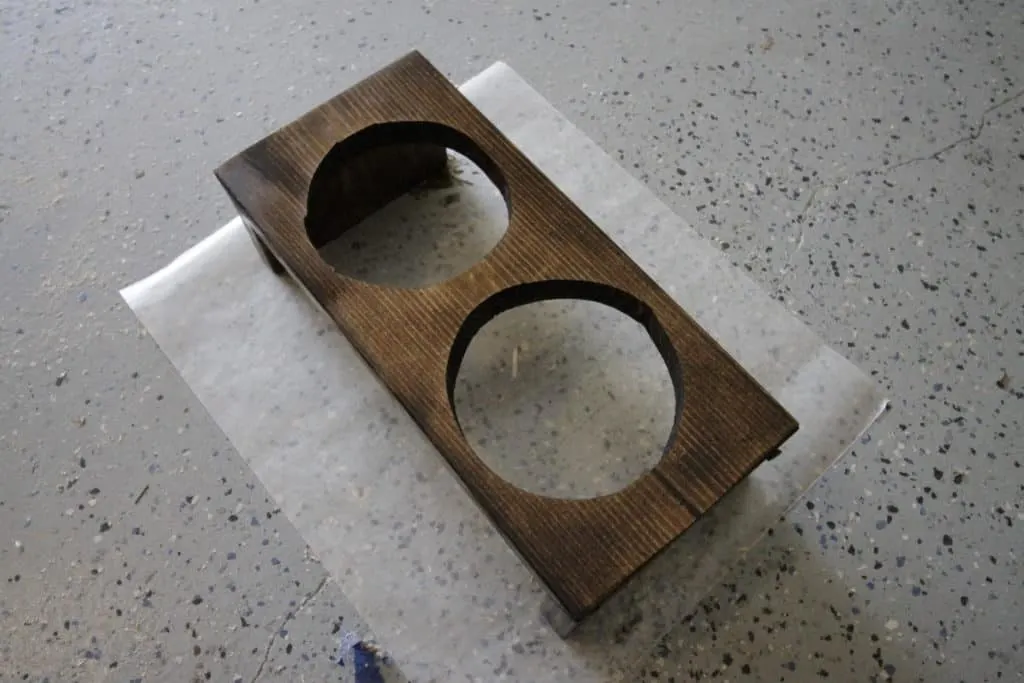 Two pet bowls fit perfectly and can hold a combination of food, water, or treats. You could re-size the feeder to hold three bowls if you wanted space for all of those things at once.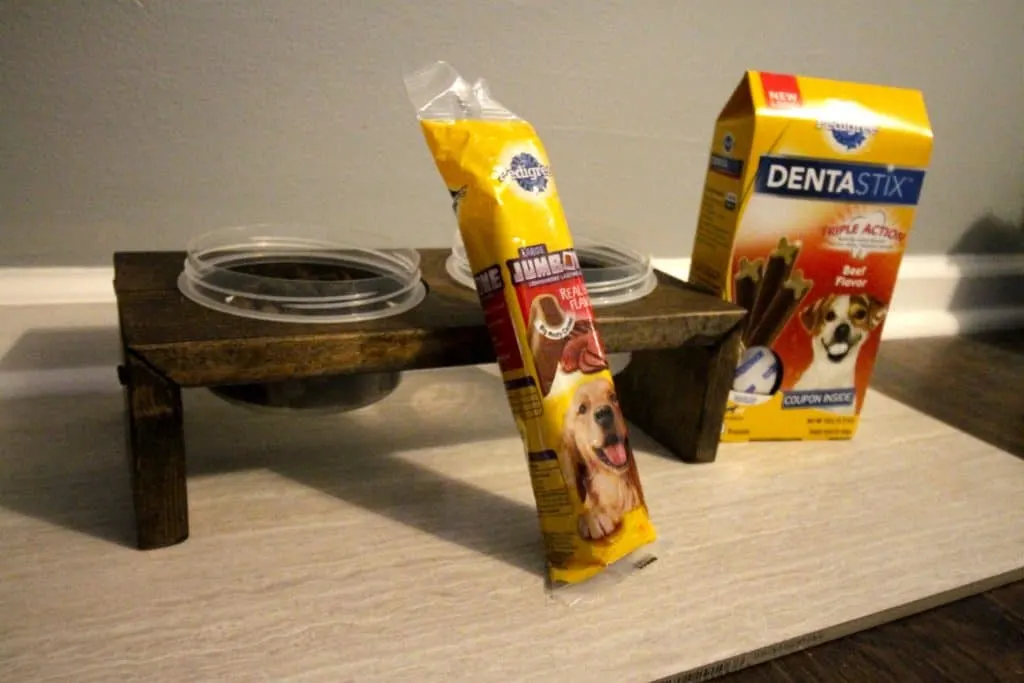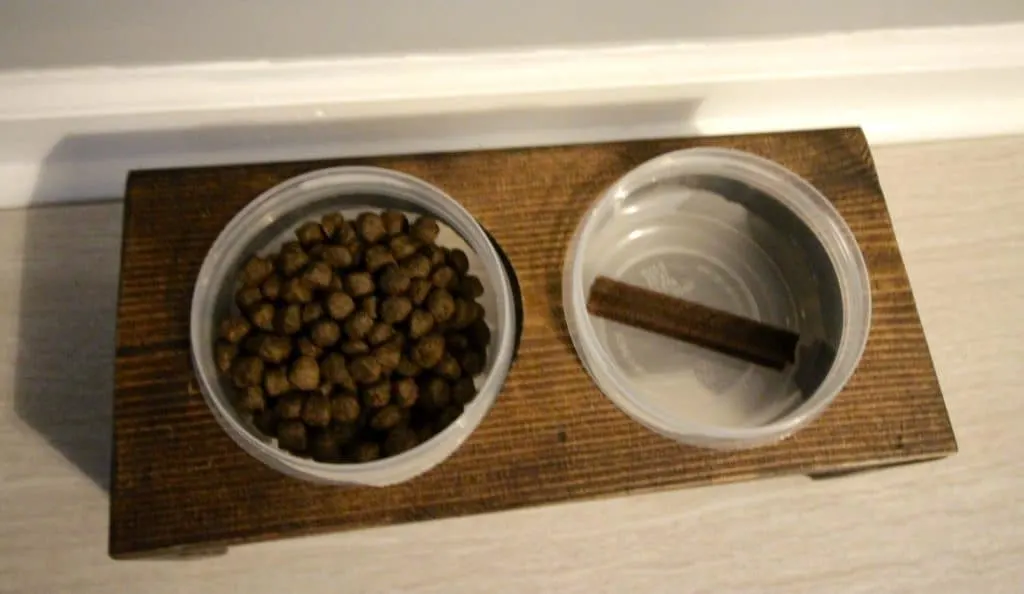 If you love your naughty pets and want to treat them this Thanksgiving season, consider building them a beautiful new raised feeder. In addition to the supplies to make the feeder, I picked up some doggie treats at our local Walmart. A PEDIGREE® JUMBONE™ is a huge treat for CiCi that she loves enjoying in the backyard. I also love giving her PEDIGREE® DENTASTIX™ Beef Flavor Treats to keep her fresh all year long.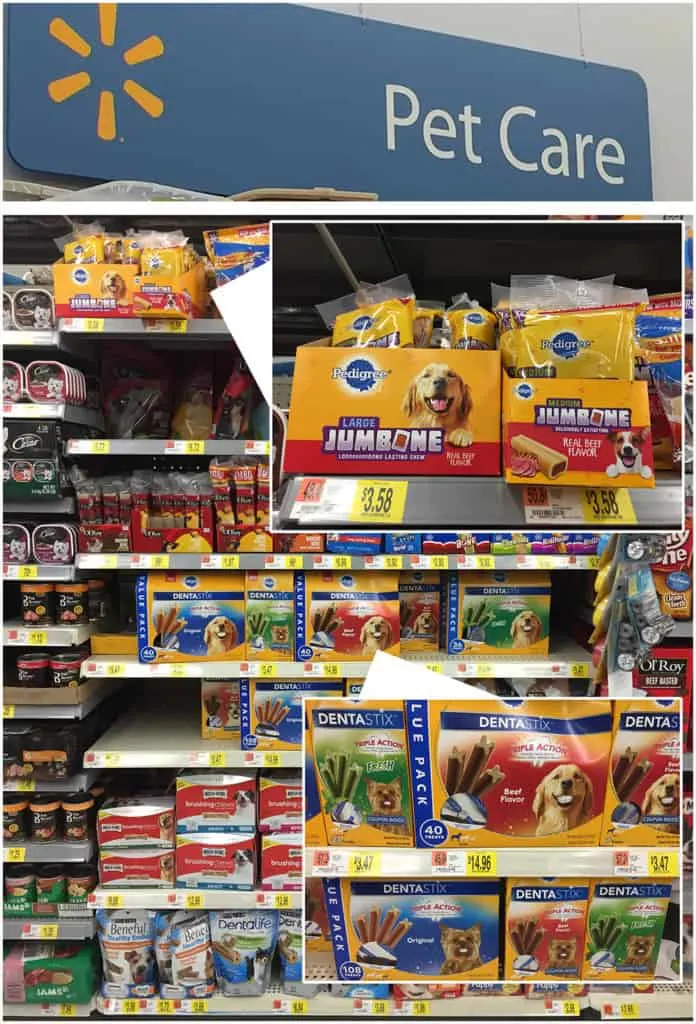 Check out more great pet gift ideas here and tell me below why you are thankful for your pets!