Want to give your craft room a fresh coat of paint? Here are the best craft room paint colors with examples of real craft rooms!
Having a home with a craft room is such a luxury.
We recently converted our formal dining room into a home office slash craft room and it has just been so fun to have a dedicated space to work on projects that's not the dining room table.
If you are also lucky enough to have a crafty space, you might want to give the room a little makeover to make it the perfect space to inspire your creativity.
Whether you're a seasoned crafter or just starting, choosing the right paint color can significantly impact your mood, productivity, and overall crafting experience.
Let's explore the world of craft room paint colors, discuss their effects, and provide real-life examples of craft rooms to inspire you.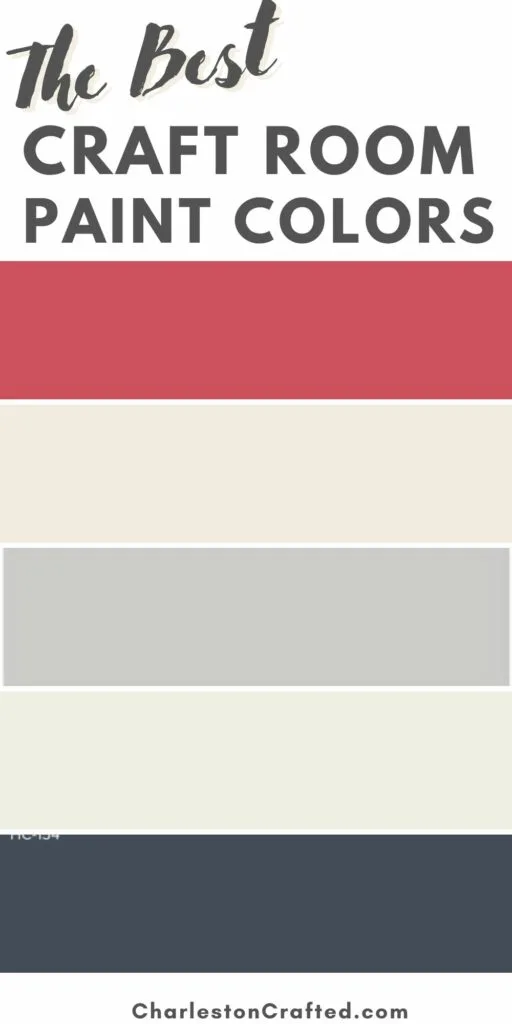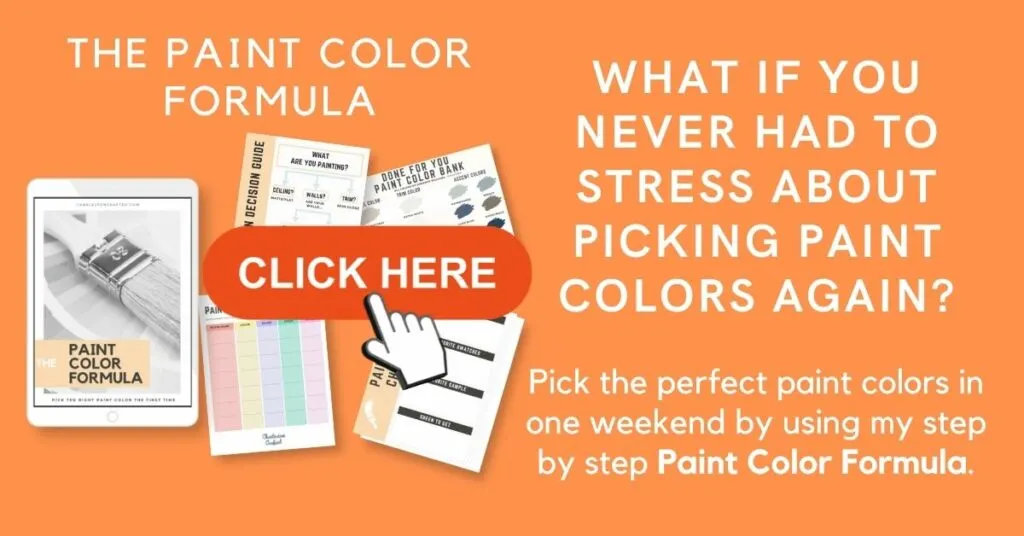 Get paint samples!
Samplize will send you 12″x12″ peel and stick samples of paint colors from many popular brands so you can see exactly how they will look in your home!
Love paint colors? Be sure to check out:
The Paint Color Formula – my complete guide to picking paint colors!
The best blue-gray paint colors
My favorite light gray paint colors for any home
The Best Gray Paint Colors for a Nursery
The Best Classic Navy Paint Colors
21 Paint colors for Master Bedrooms
The 28 Best Light Gray Paint Colors for Any Home
6 Perfect Gray Paint Colors for Cabinets
10 Best Paint Colors for Laundry Rooms
Painting for the first time? Check out my video tutorial on the easiest & cleanest way to open a paint can!
The Power of Color in Your Craft Room
According to color psychology, different colors evoke various emotions. The right paint color can create an atmosphere that complements your crafting style. Certain shades can enhance focus, stimulate creativity, and improve overall productivity.
Here are some commonly associated colors with their respective effects:
Blue
Blue is known as a calm and soothing color. It will help decrease stress and promote tranquility. It can also enhance focus!
Green
Green is the color of nature and is often associated with harmony. It will give a space a sense of balance, which can enhance productivity. Green is also considered a calming and creative color.
Yellow
Yellow is the color of happiness. It also brings a lot of optimism and can lift your mood. Yellow is a creative color that can inspire innovation. However, remember that too much yellow can be a lot.
Red
Red is a super bold color that often is associated with passion and excitement. Red can stimulate creativity. Like yellow, too much red can be overwhelming and even stressful.
Purple
Purple is the color of royalty and is often associated with luxury and creativity. It can definitely inspire innovative thinking. Light shades of purple can be calming, similar to a light blue.
Color psychology aside, don't forget your own personal aesthetic and style. Think about if you want your craft room to feel cohesive with the rest of your home or to pop out as it's own certain style.
Craft rooms are in general a great place to get a little wild and have fun with color. It's a creative space, after all!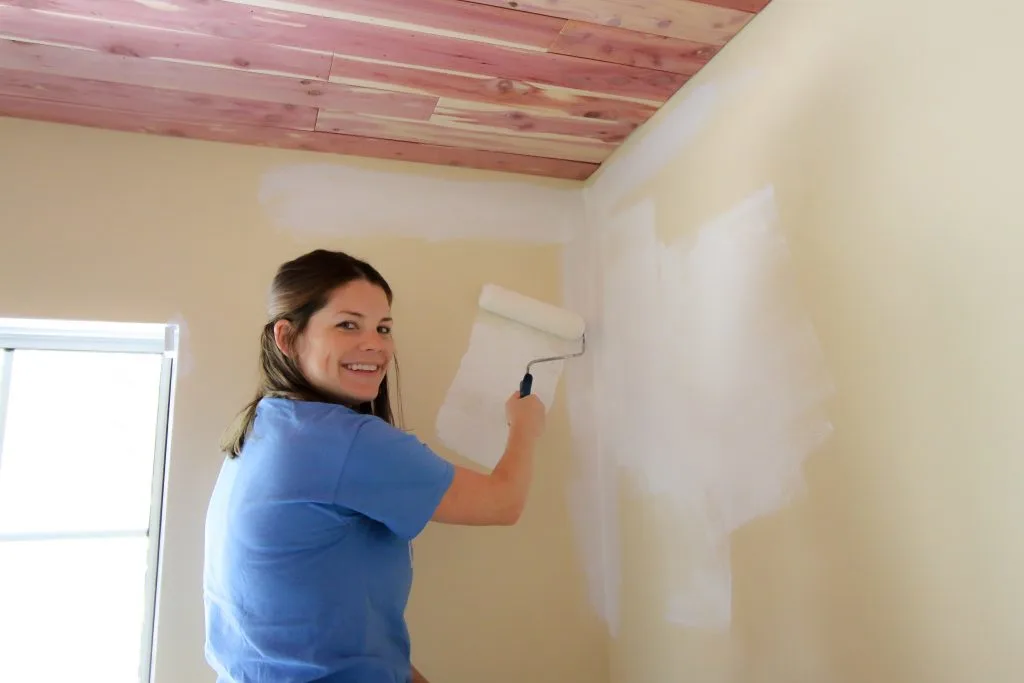 Tips for Choosing the Right Craft Room Paint Color
There are a few things to keep in mind when you are picking your craft room paint color.
Consider Lighting
Understand how lighting conditions can affect the appearance of paint colors and choose accordingly.
First, decide whether your room has warm toned light or cool toned light.
South facing windows get natural warm toned lighting
North facing windows get less lighting that is cooler toned
LED light bulbs tend to read as cooler toned compared to traditional yellow toned bulbs
Warm lighting will make your paint color feel more warm. Cool lighting will make your paint color feel cooler.
This is especially apparent with colors that seem neutral – like a gray. They can suddenly look blue in cool light or beige in warm light.
It can also effect colors on either end of the spectrum. A very warm brown can actually look more neutral in cool lighting, for example.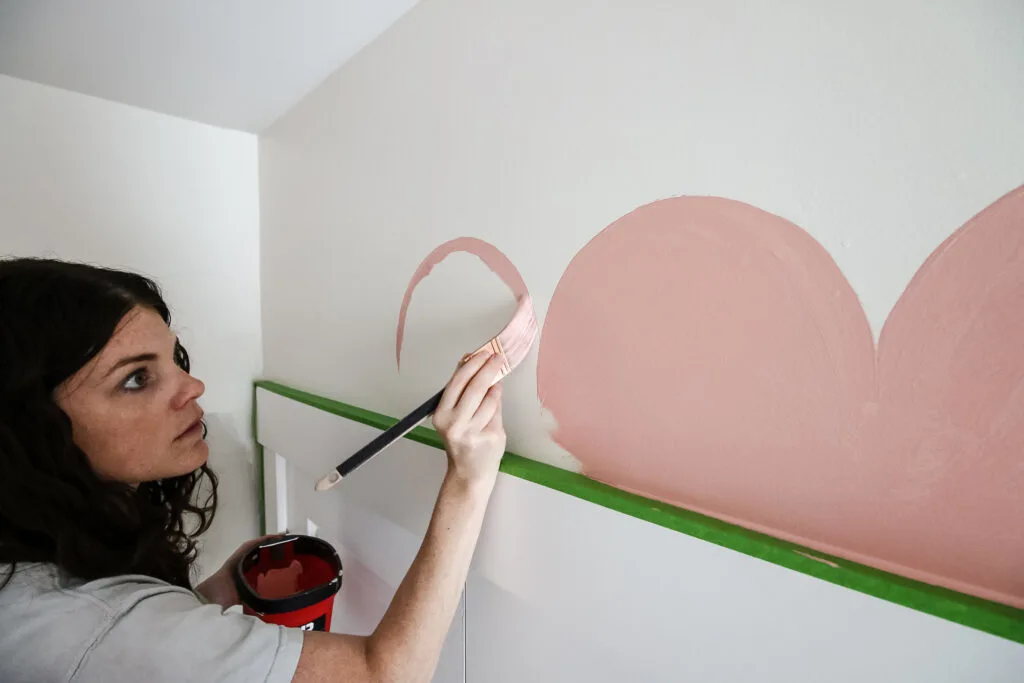 Size Matters
Learn how to make the most of your craft room's size by selecting colors that create an illusion of space or coziness, depending on your preference.
In general, light toned colors make a room feel larger and brighter.
Typically, darker colors make a room feel smaller.
However, I do like a dark wall color, especially in a large room with a lot of natural light. It can make the room feel less cavernous and more cozy!
Harmonious Combinations
I never suggest that you start designing your room around a paint color. Seriously – paint color options are nearly endless, but the rug you like? Only comes in 2 color ways.
Instead, pick fixtures that really inspire you. This could be textiles, furniture, art, or accessories. Then, pull a paint color from that item.
You might not want it to match exactly – the walls the same color as the rug is a bit much, for example – but could instead pick a color 2-3 shades lighter or darker. Or, choose an accent color in the fixture to make the main focus on the walls.
This is the easiest way to build a cohesive color palette for your craft room!
Must-Try Craft Room Paint Colors
Here is some inspiration for your craft room wall colors, whether you want bold colors or a soft neutral.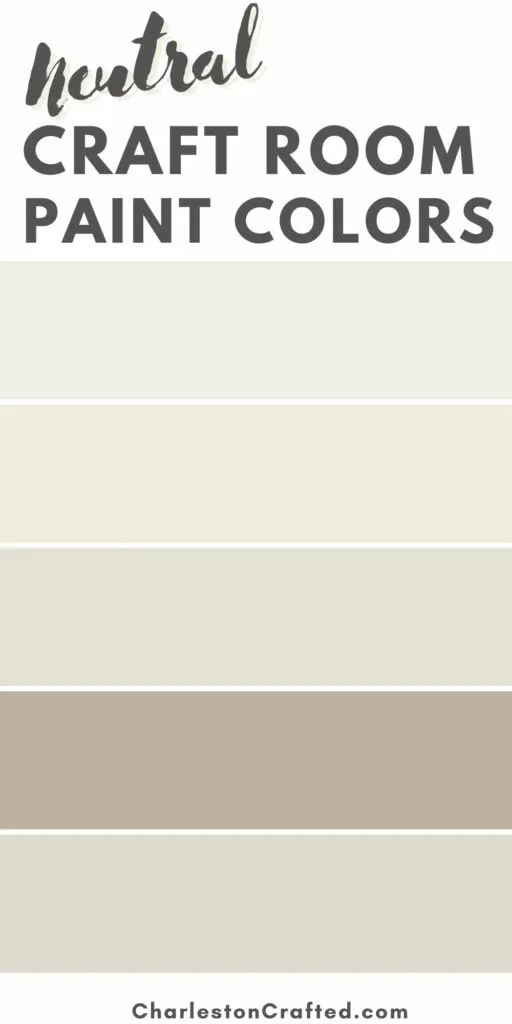 Neutrals
Neutrals don't have to be boring! Here are some favorites.
Timeless Shades
These timeless shades have a bit of color to them, but still feel timeless and work with a variety of home decor styles.
Earth Tones
Earth tones are a great option if you want a color with a bit more heft to it, that is still cozy and warm, and stays rather neutral.
Clean + Crisp
Love a white wall? It's a great blank canvas for a craft room! Here are some favorites.
Pops of Color
Prefer color? Here are some bold colors to inspire your creativity!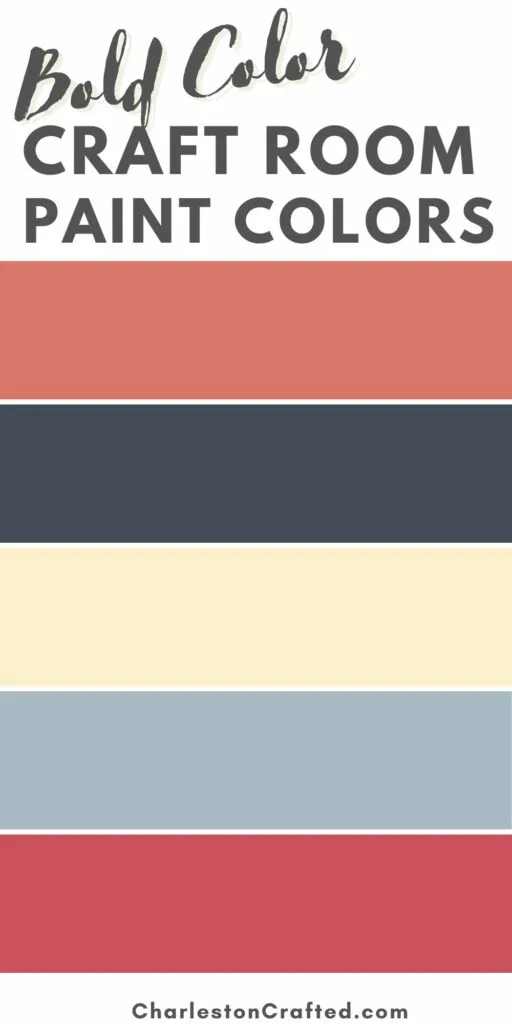 Bold Blues
Blue is my favorite pop of color and generally universally appealing.
Ravishing Reds
Red is a lot for all of the walls – but can make for a dramatic accent wall!
Playful Pops
Want more color? Here are some super fun bright shades!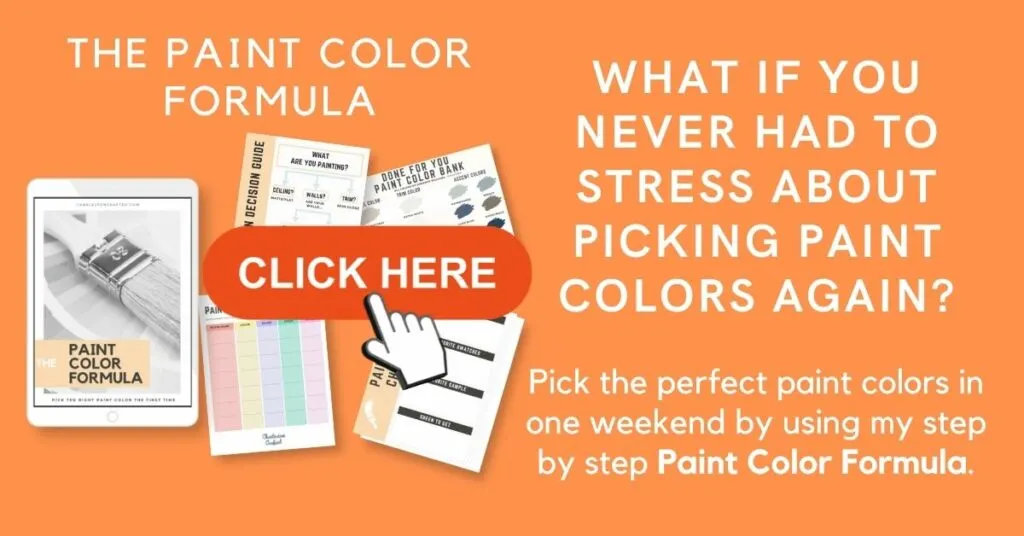 Real-Life Craft Rooms: Inspiration
Here are some examples of real-life craft rooms with their paint colors!
Craft room paint colors
Here are some real life craft rooms with their paint colors listed!
Your craft room should be a place where inspiration flows freely, and your creativity knows no bounds. By selecting the right paint color, you can transform your craft room into a sanctuary of imagination and productivity.
Let your craft room's color scheme reflect your personal style, enhance your mood, and elevate your crafting experience.