There has been a buzz all over the blogosphere since Pantone released their 2015 color of the year: Marsala. After some of the more recent color choices (Radiant Orchid, anyone?)
Here is Pantone's explanation for their choice:
Much like the fortified wine that gives Marsala its name, this tasteful hue embodies the satisfying richness of a fulfilling meal while its grounding red-brown roots emanate a sophisticated, natural earthiness. This hearty, yet stylish tone is universally appealing and translates easily to fashion, beauty, industrial design, home furnishings and interiors.
The Versatility of Marsala
Equally appealing to men and women, Marsala is a stirring and flavorful shade for apparel and accessories, one that encourages color creativity and experimentation
Flattering against many skin tones, sultry and subtle Marsala is a great go-to color for beauty, providing enormous highlight for the cheek, and a captivating pop of color for nails, shadows lips and hair.
Dramatic and at the same time grounding, the rich and full-bodied red-brown Marsala brings color warmth into home interiors
An earthy shade with a bit of sophistication, texture is the story in print and packaging. A matte finish highlights Marsala's organic nature while adding a sheen conveys a completely different message of glamour and luxury.
Marsala might seem a little drab. Well, it's definitely NOT one of my normal colors. But, I've come up with four ways that I could totally see myself using Marsala in 2015!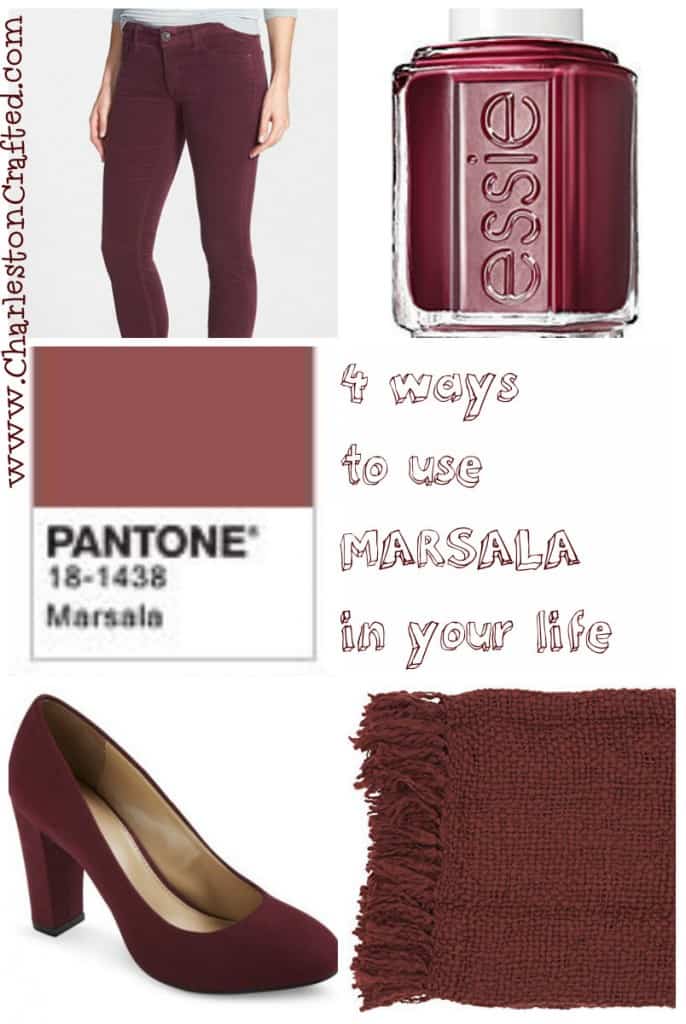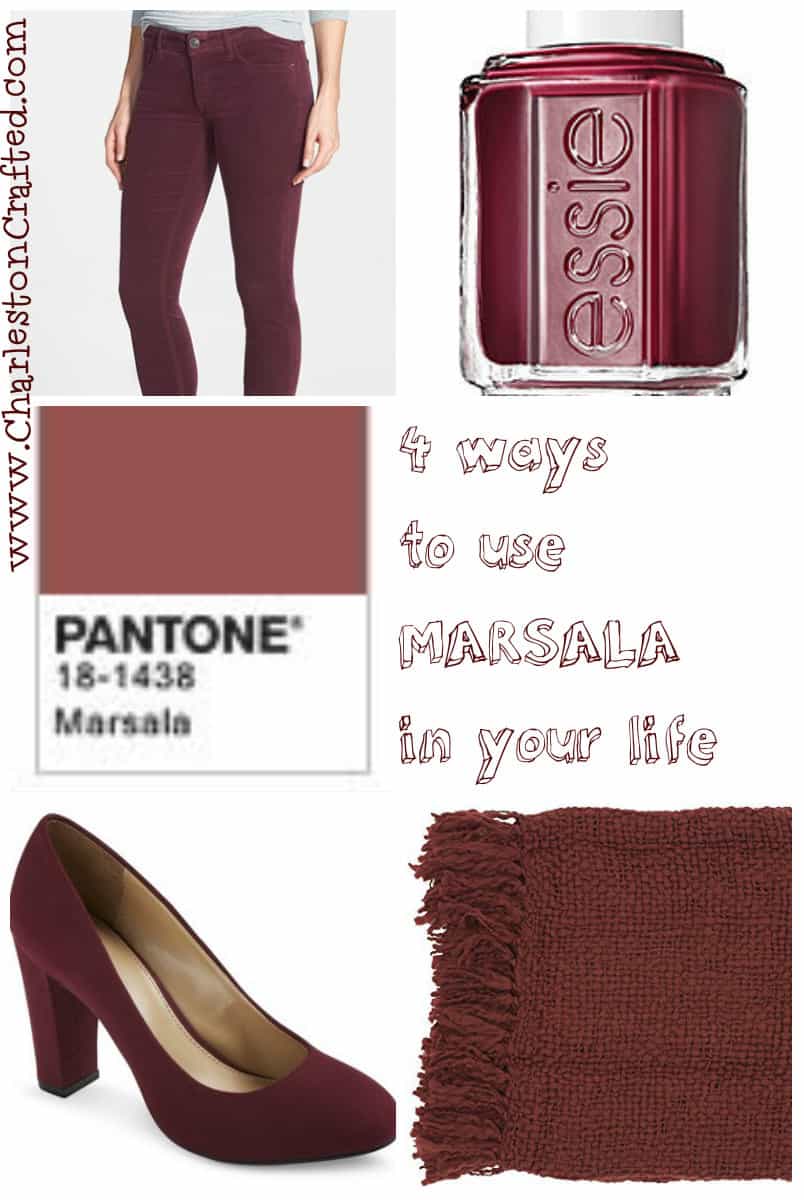 MAKEUP: You can't deny that Marsala is a great color for nails & lips. It's fun but sophisticated, neutral but bold. Would you rock it?
SKINNY PANTS: I'm all about the colored skinny jean – or even better, the skinny corduroy. Marsala is the perfect neutral color for that. Pair it with navy or green or white or black or brown – you can't go wrong. (Except radiant orchid.. Don't pair it with that.)
THROW PILLOWS + BLANKETS: I think that it's funny that people say that Marsala is a fall/winter color, because I think that it pairs fabulously with my summer pallet – mint green, lots of teal, and pops of coral.


So, it makes sense that Marsala would make a great accent color in your home. I'd pick up a soft throw or down filled pillows in a great wine hue.
SHOES & BAGS: When in doubt, grab a Marsala crossbody or a pair of sweet pumps (or a wedge, or a bootie!) and pair them with your little black dress or jeans and a blazer. The pop of red is just enough to take any outfit from ordinary to extraordinary!
What do you think of Marsala?