Happy December, y'all. Are you getting into the holiday spirit? We certainly are around here. My theme for the last few years has been Coastal Christmas and I am excited to share a few new projects that fit that mold again this year.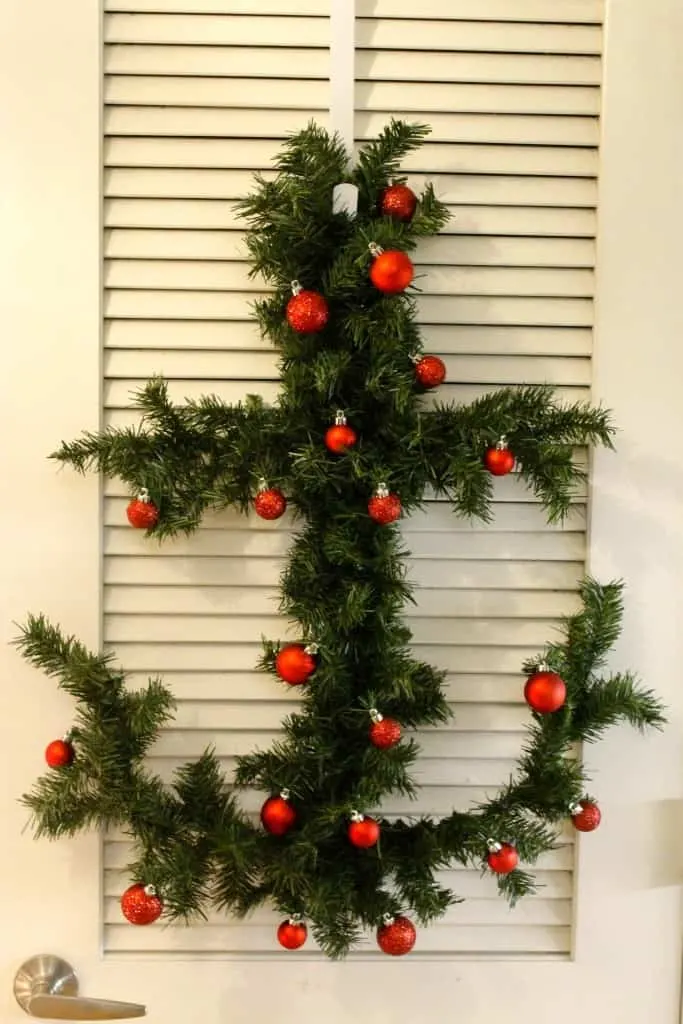 A festive wreath is a holiday spirit. I decided to make one in the shape on an anchor! I couldn't find a good mold that I liked, so I decided to create my own.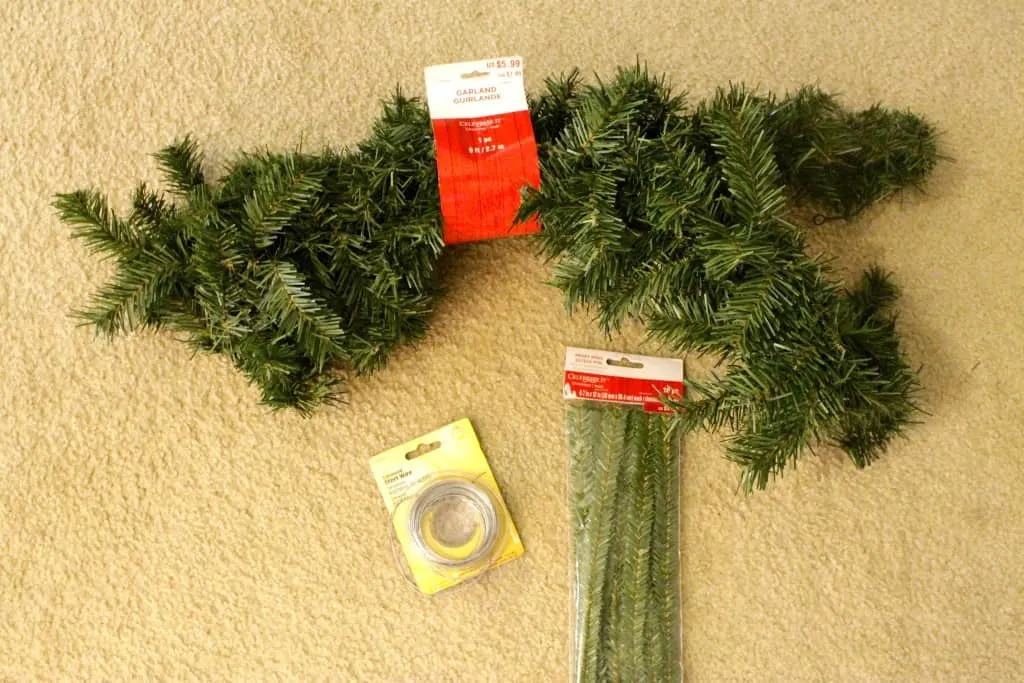 If you want to make an anchor wreath of your own, you will need thick metal wire, wire clippers or scissors, twist ties, and a 9 foot garland.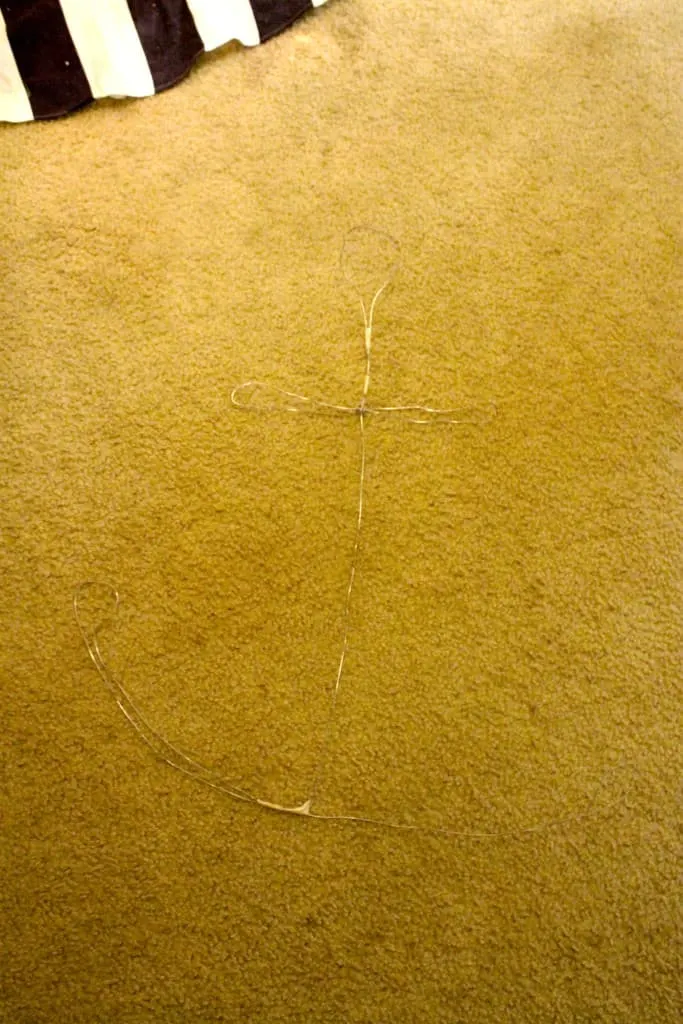 First, bend your wire to create the desired shape. I used one long continuous piece to form a large anchor outline. Remember that it will be covered with garland, so you do not want any small or intricate details.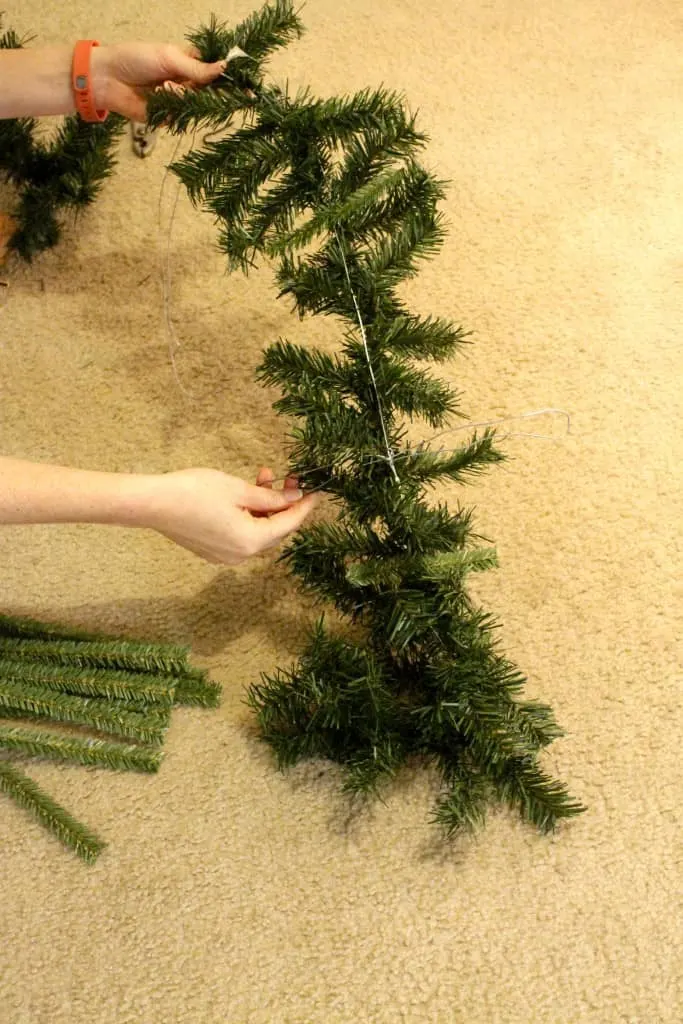 Next, place your garland over the shape. I ended up cutting 4 lengths – 2 pieces the height of the center line of my anchor, and one for each of the horizontal lines. I used wire cutters to cut my garland and the twist ties to connect it to my wire in various spots. I love these twist ties that actually look like garland themselves – I got them at Michaels (on sale right now!) but any twist ties would do.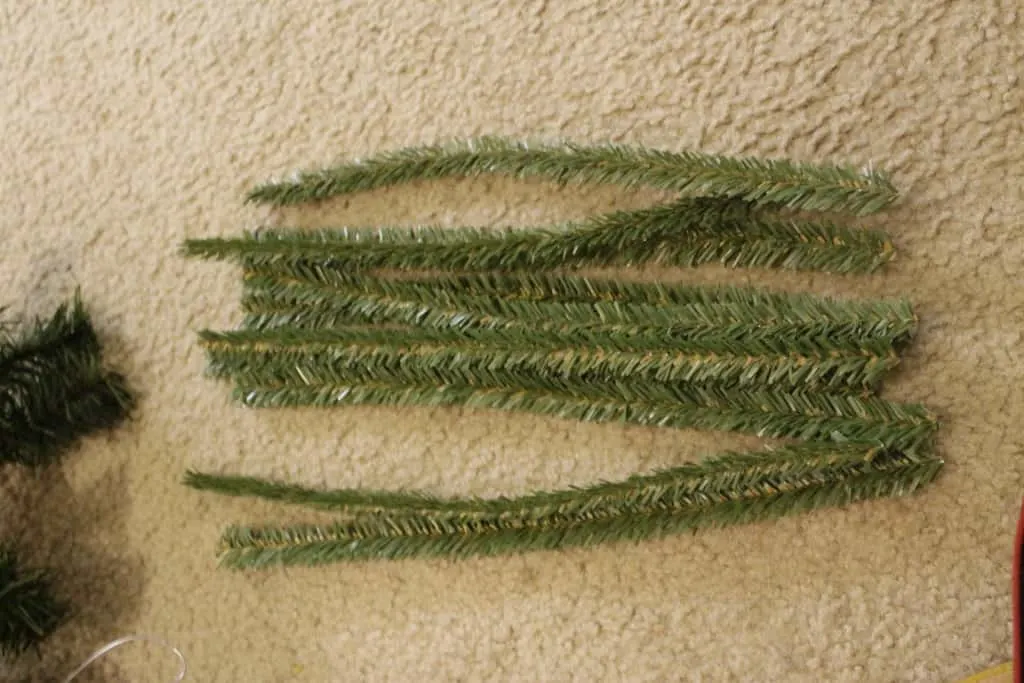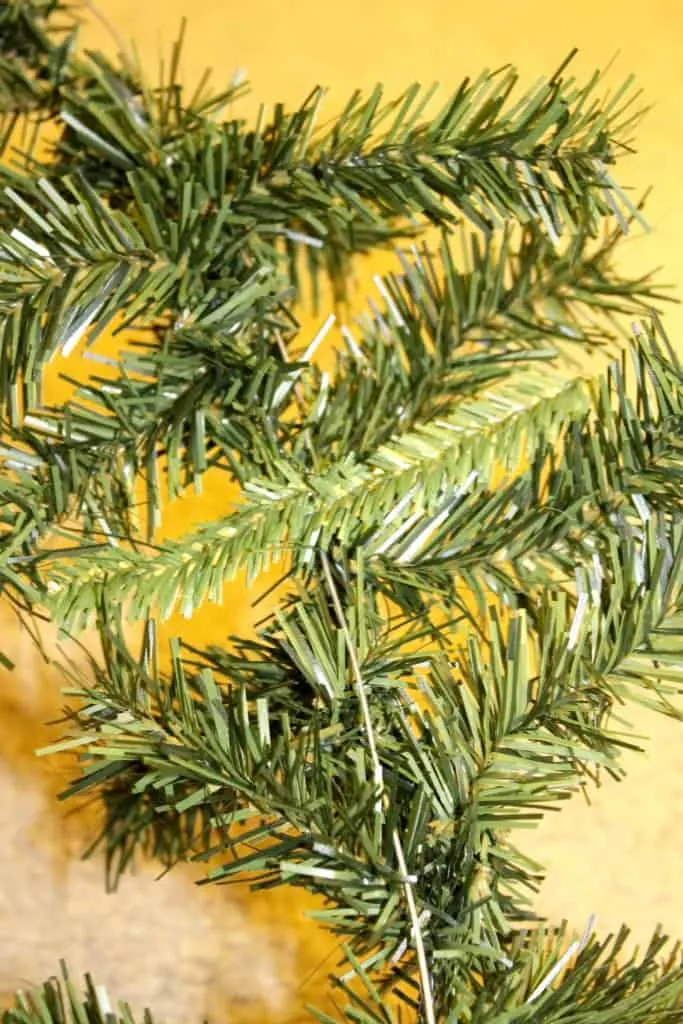 Finally, I added some small red ornaments to the greens. These were on my moss wreath for the past few years (which still hangs on the bedroom door) but add a little extra bit of festivity to this wreath, and could be taken off any time.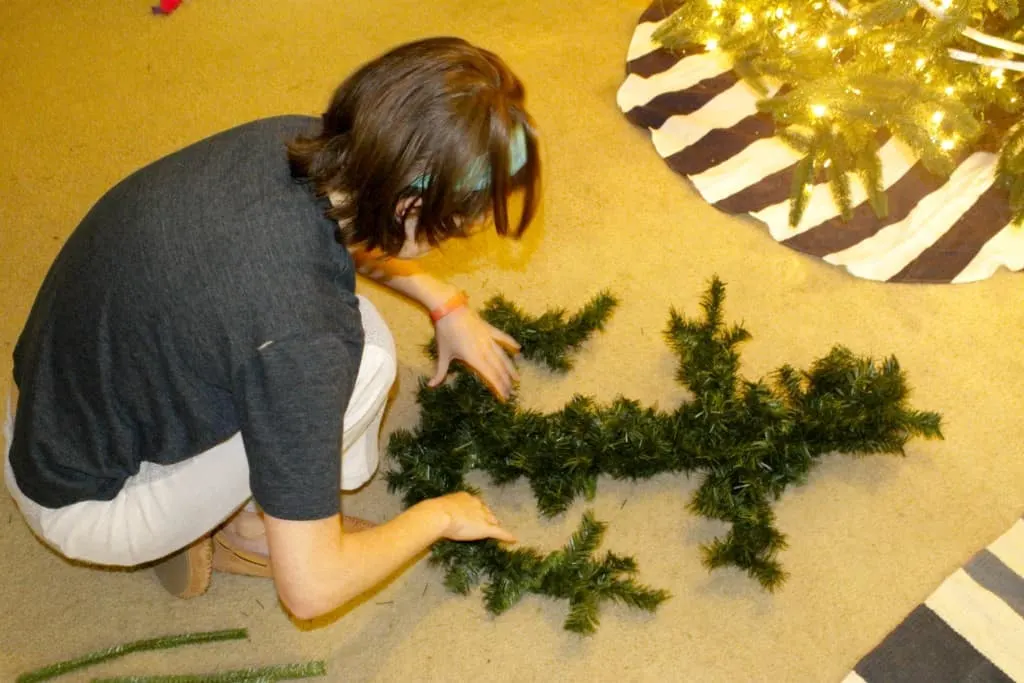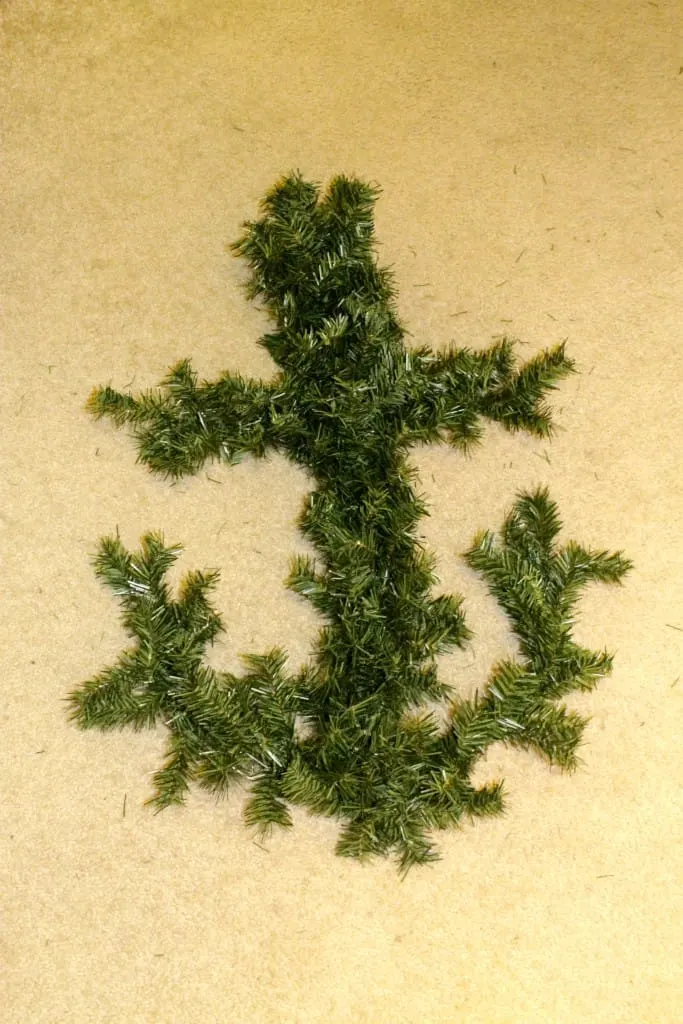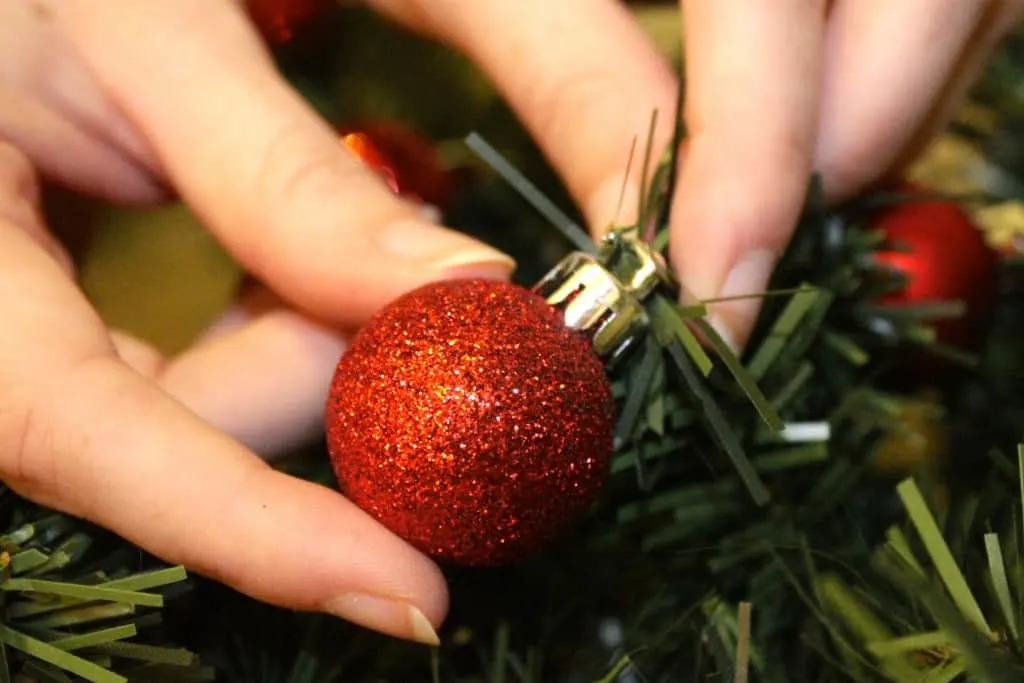 Since Sean is pretty set on keeping up the Panthers wreath on the front door, I hung this guy over the door to our AC unit. It's right over our kitchen table and Looks really nice beside our tree – which we will be sharing with you later this week!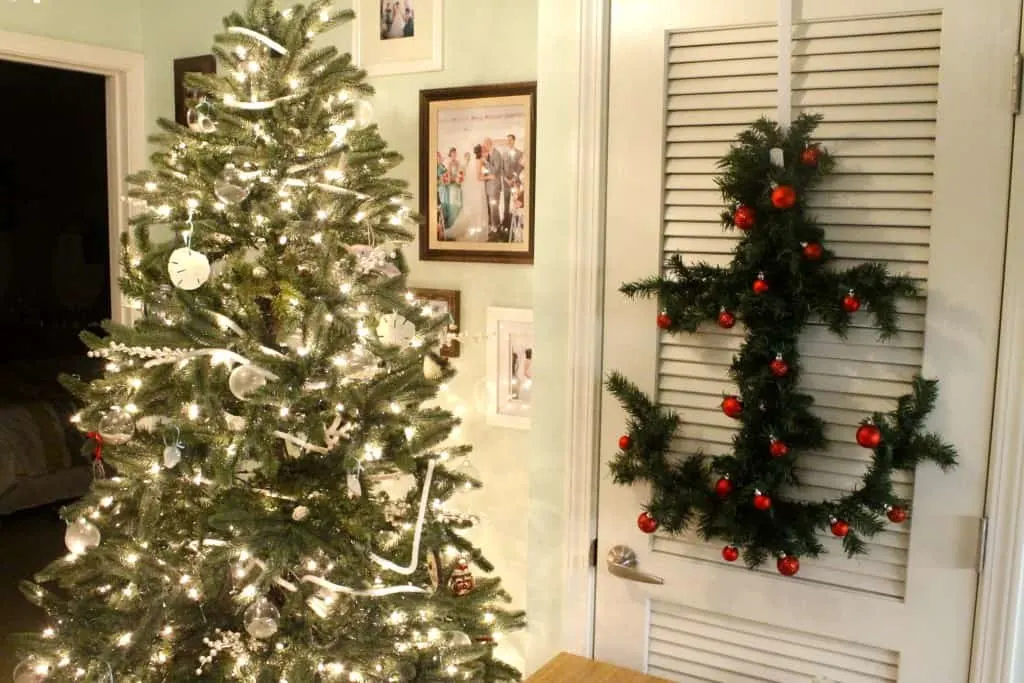 Have you been crafting anything for the holidays lately?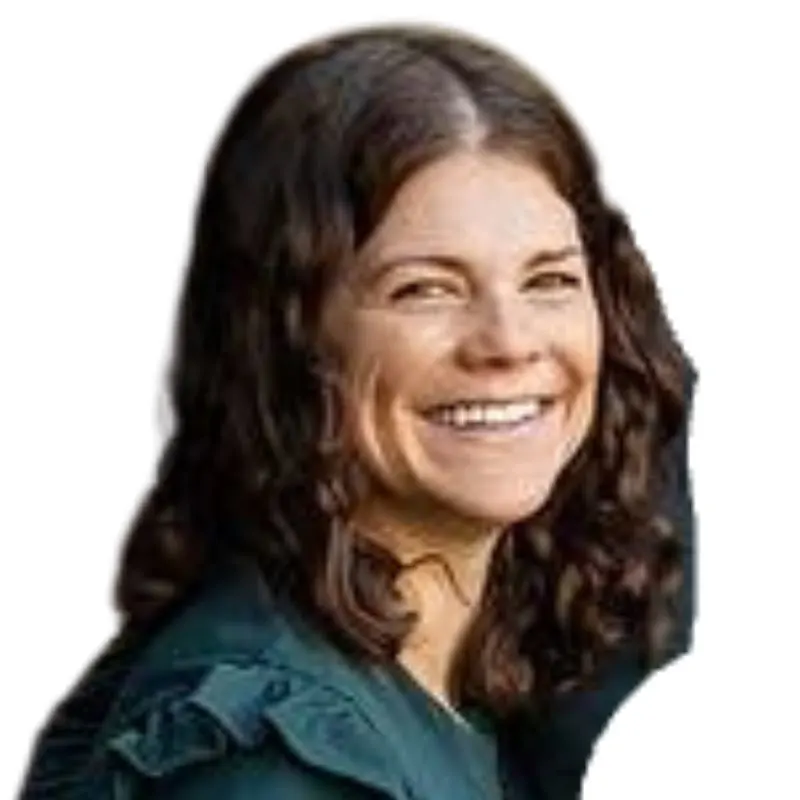 Hello, I'm Morgan, half of the creative force behind CharlestonCrafted.com! With a passion for DIY that dates back to 2012, I've transformed three homes and now I'm dedicated to helping others craft their dream spaces. Let's turn your house into a home together!