We have two pets, a dog and a cat, so there could be any number of stains that pop up in the condo on any given day. Could be a pee stain, or a vomit stain. The dog could track in dirt or that random sticky substance I found. We try to clean these things with spray and a washcloth, but it doesn't actually do anything but mask the stain and push it deeper. Finally, after the cat had peed on the couch one too many times, I went to WalMart and bought a Bissell SpotClean Complete Pet portable deep cleaner.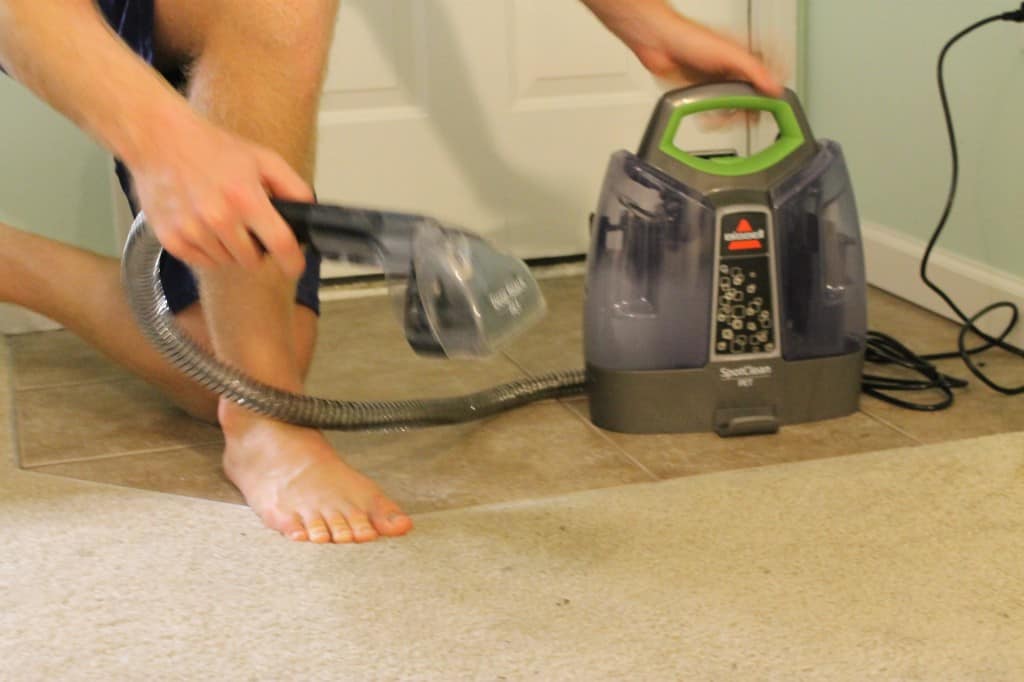 The concept is pretty simple. You mix in warm water, cleaner fluid and oxidation fluid in the "clean" canisters on the cleaner. The "clean" and "dirty" canisters pop off pretty easily for ease of use. The machine comes with several different hose heads for different cleaning jobs. The best attachment is the one that has rubber spokes to really open up the fabric and also has a brush that scrubs it. You simply spray on the liquid, scrub it, and then vacuum it up… all with the same attachment. It's pretty disgusting to see the color of the water that comes back into the "dirty" canister, even when cleaning areas you didn't know where dirty.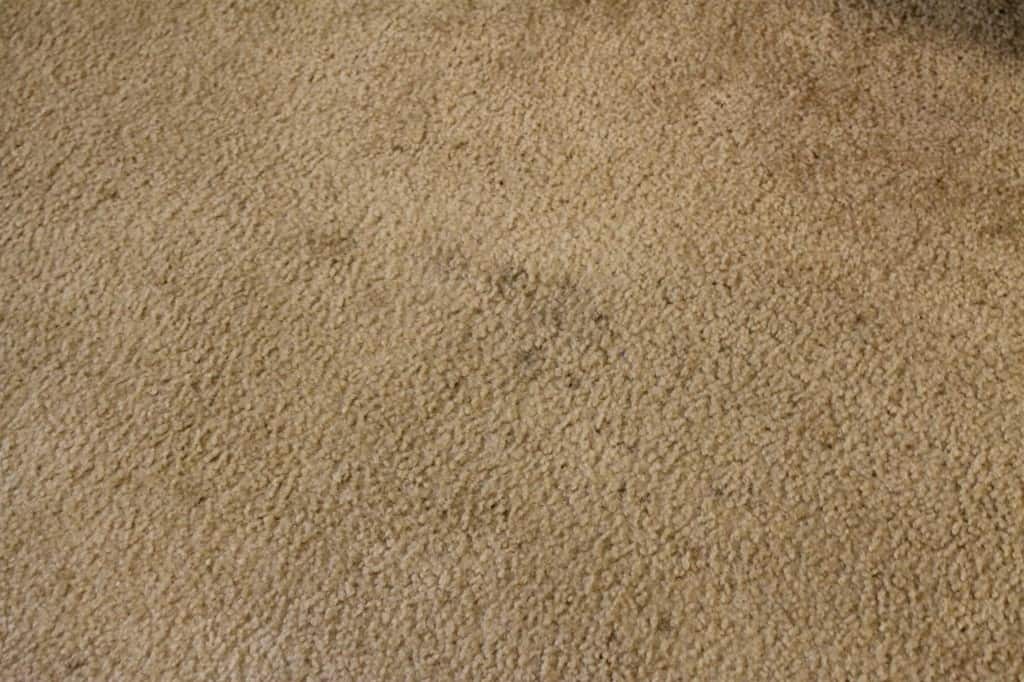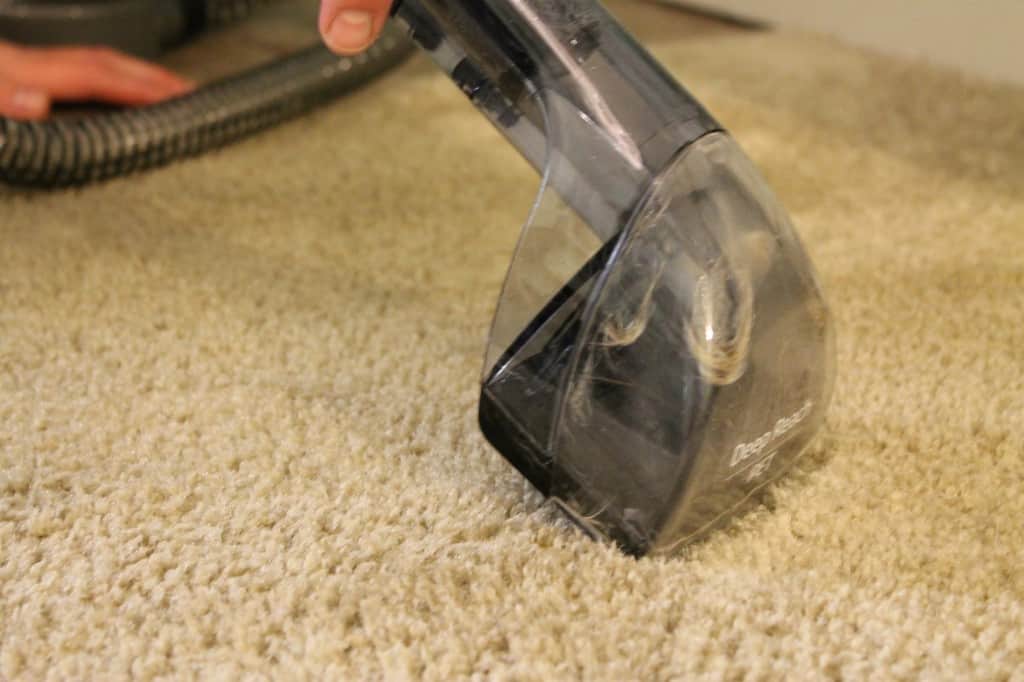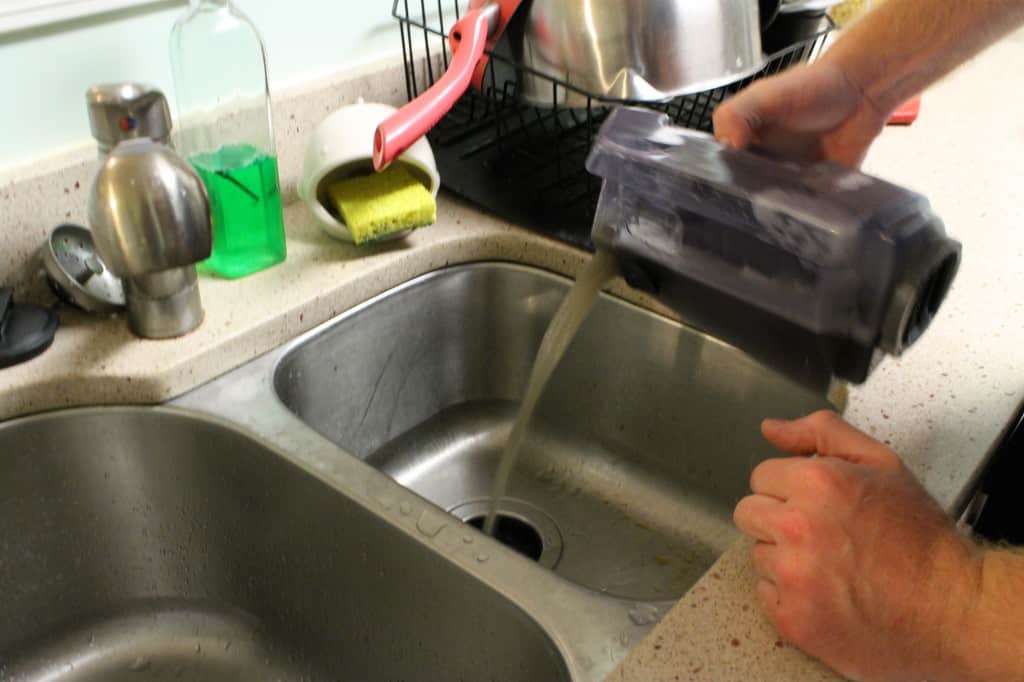 Point is, this thing works. It really gets deep down into your carpet and couch cushions to really get out a stain from you or your pet. This is a MUCH better solution to spraying Resolve on the spot and dabbing at it with a paper towel. This machine actually gets the stain out and cleans the area by sucking out all of the liquid – stain related and stain remover related. This is the ONLY way to get an odor out (by sucking any and all liquid out.
What do you use to clean pet stains?
*Note- Bissell did not reimburse us to write this post. We simply bought the product and it worked really well and are happy to endorse it.