It's amazing what a quick faucet upgrade can do to a bathroom! Last year, we told you about how we won a faucet from Delta at Haven and installed it in our guest bathroom. Well guess what… it happened again! We couldn't have been happier because we have wanted a bathroom faucet upgrade for years!
Bathroom Faucet Upgrade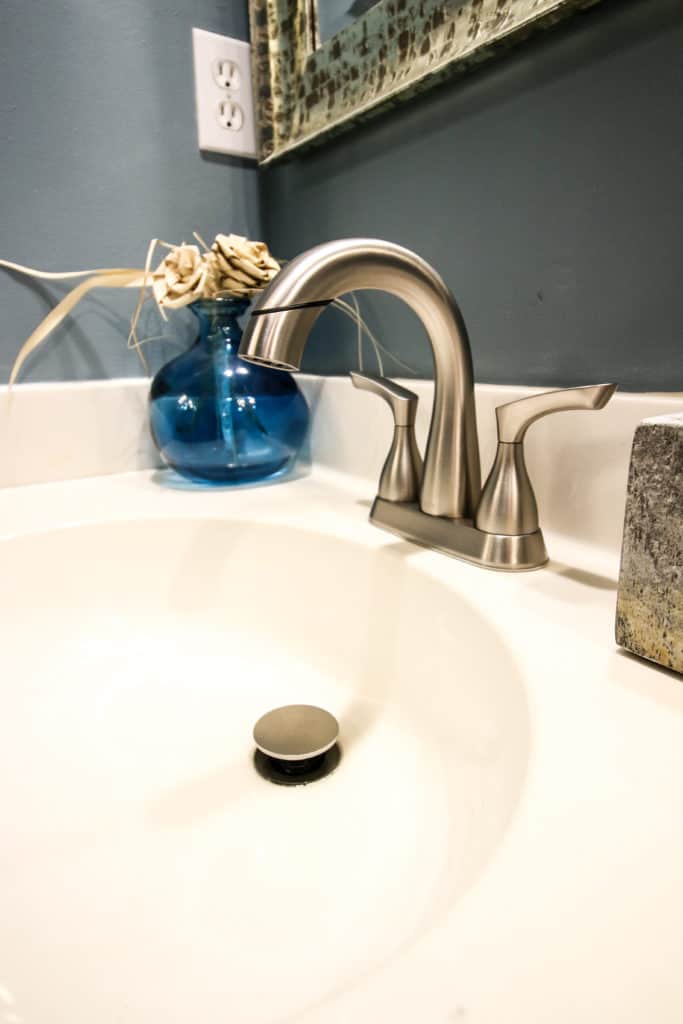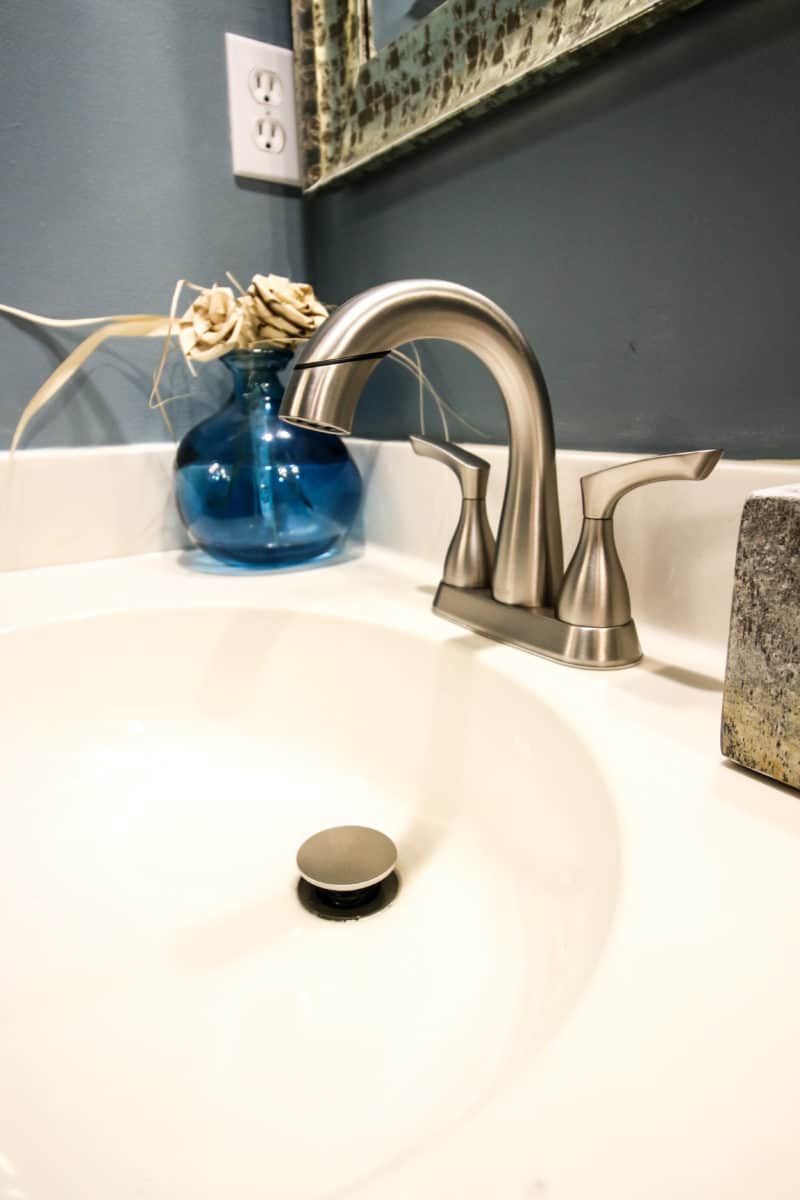 After we moved into our house, our master bathroom was the first room in our house that we did any work to. We wanted it to be a nice place to retreat to to get cleaned up after working in the rest of our home. We did lots of projects like scraping the ceiling, painting walls and cabinets, changing out the hardware and installing floating shelving. That's how we left it. It was a quick upgrade, but something was always out of place. It was the OG faucets that were still in place. We never replaced them and the room never looked done.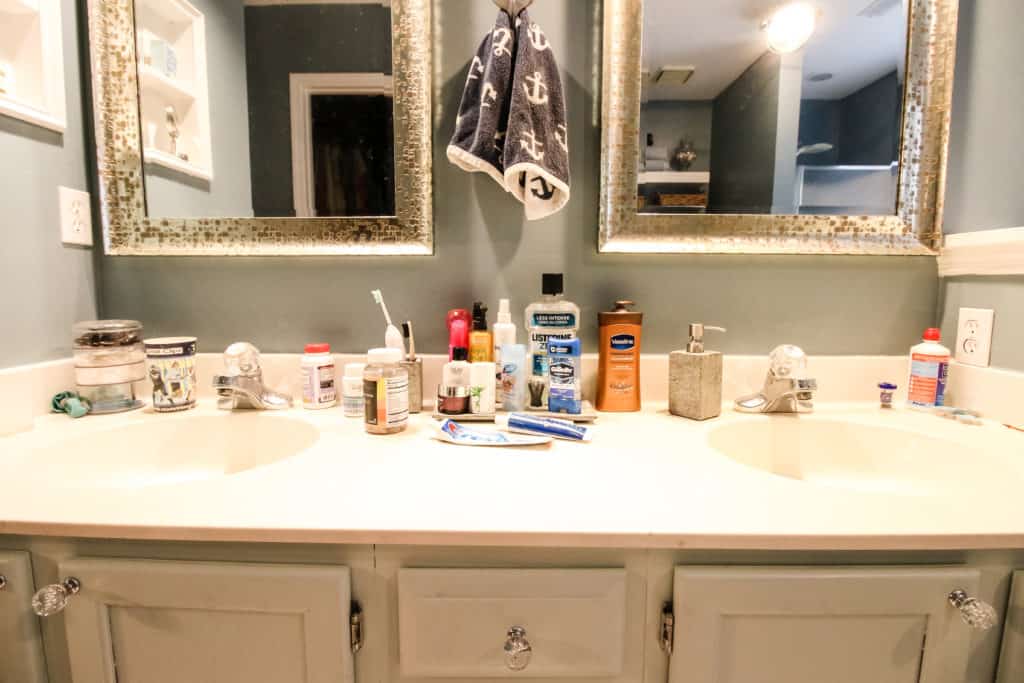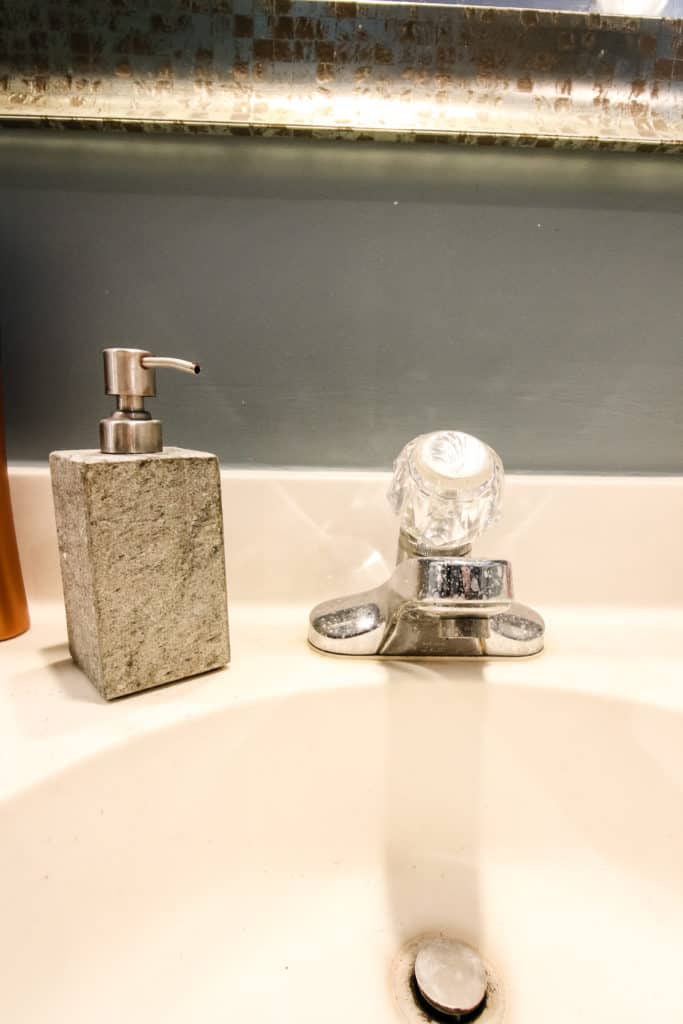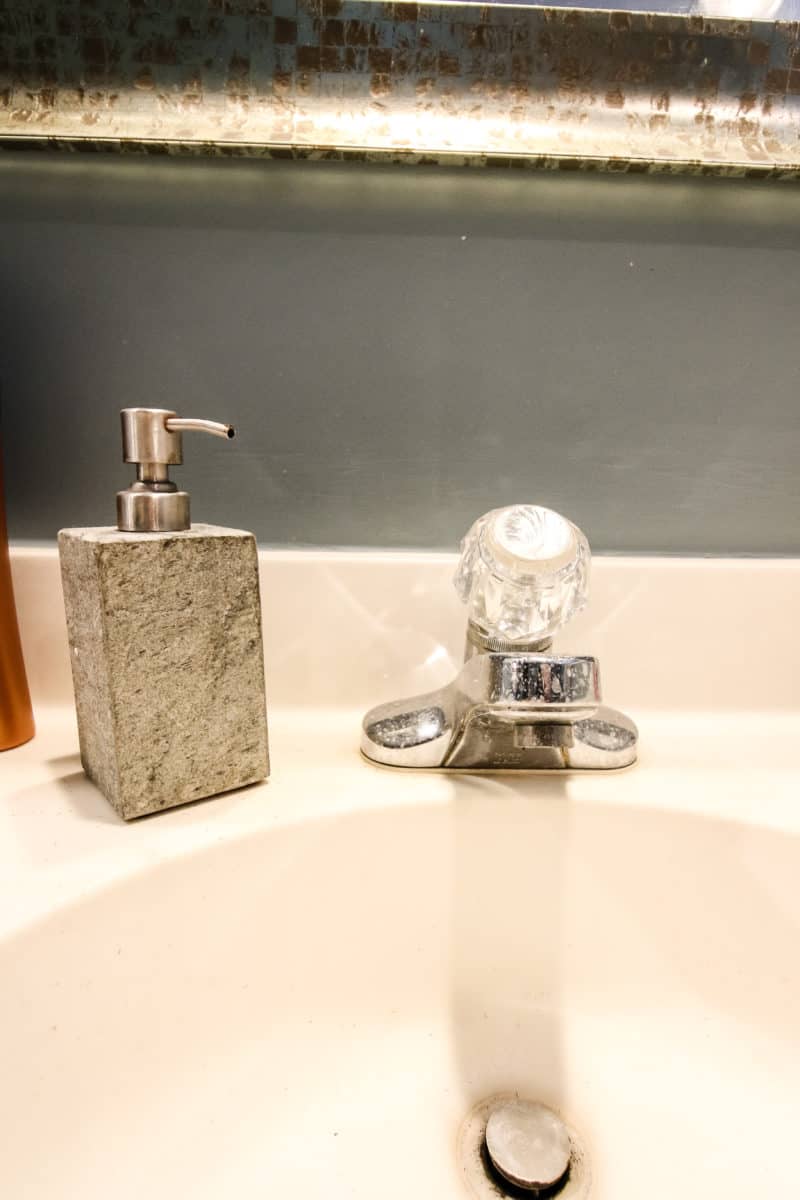 It's incredible what swapping out old faucets for new faucets can do for your bathroom. We won the Delta Broadmoor faucet with a pull-down spout. Wait, what?? A pull-down spout for a bathroom faucet? We had never seen anything like this before. We really didn't think we'd use it but immediately I started pulling it out to wash my beard hairs down the sink.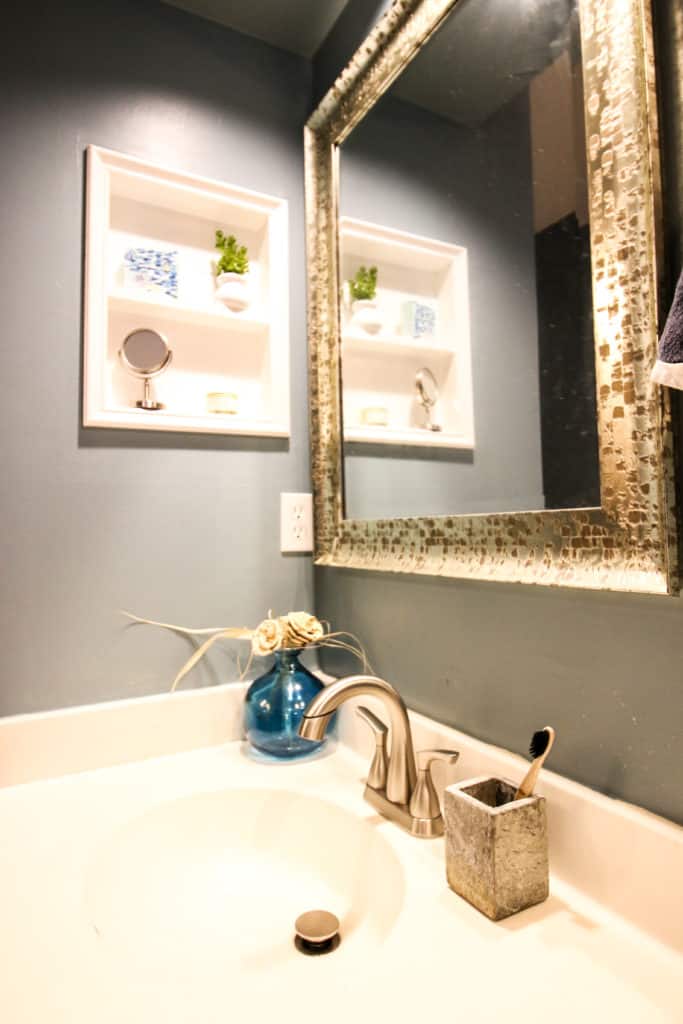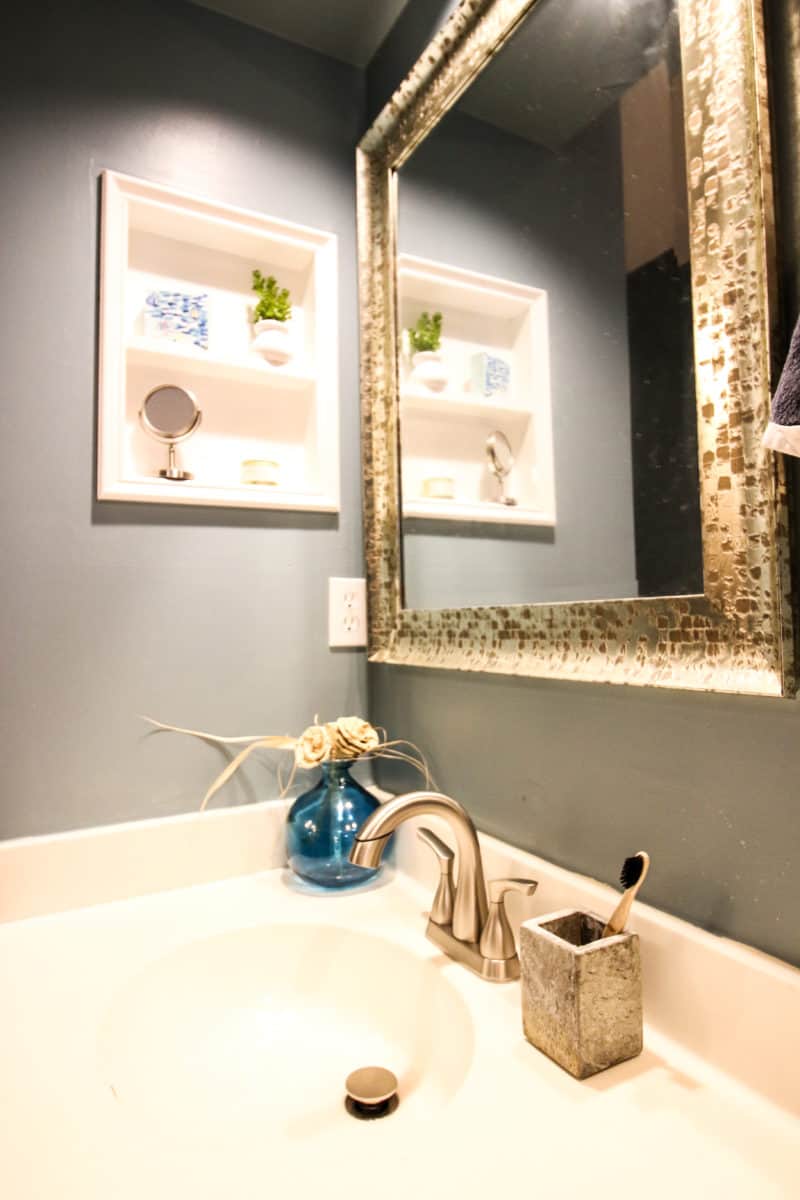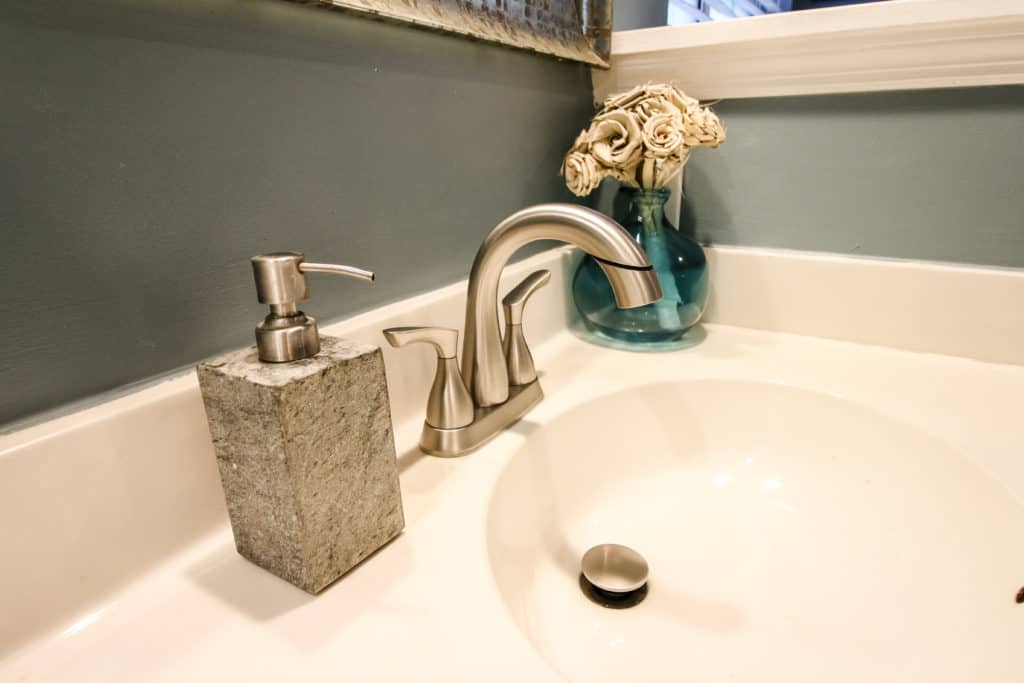 Bathroom faucets are, overall, fairly easy to change out. By far the hardest part is just working in a cramped space with the bottom of the cabinet digging into your back. The old faucet disconnected quickly and easily and the new one popped right into place. It was completely assembled and ready to go.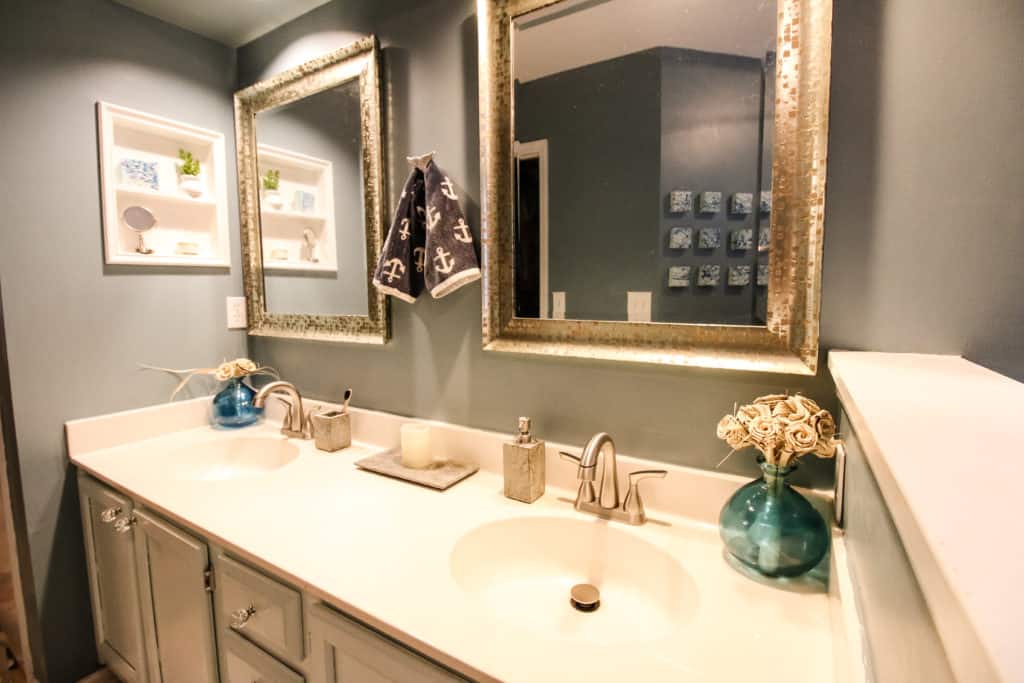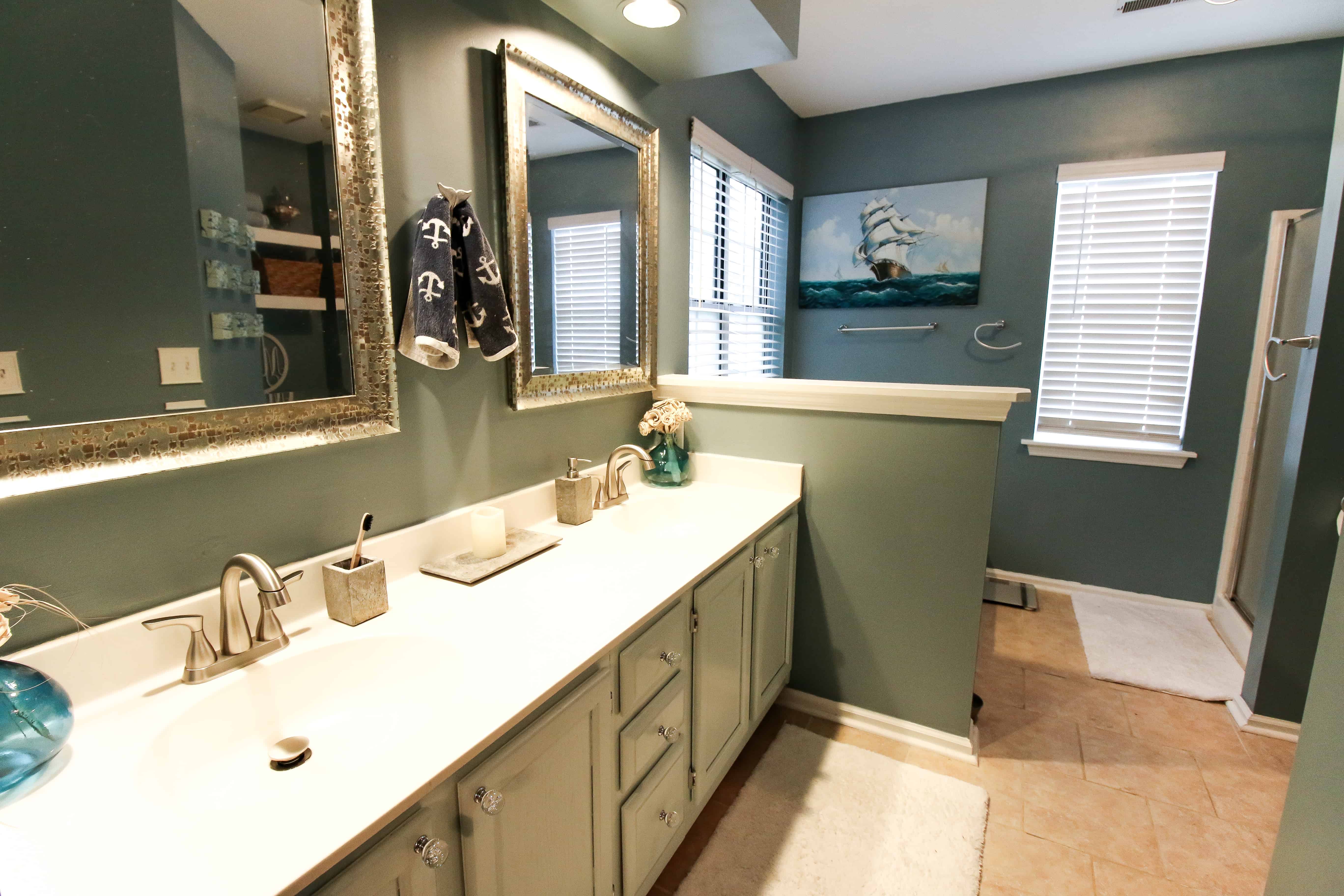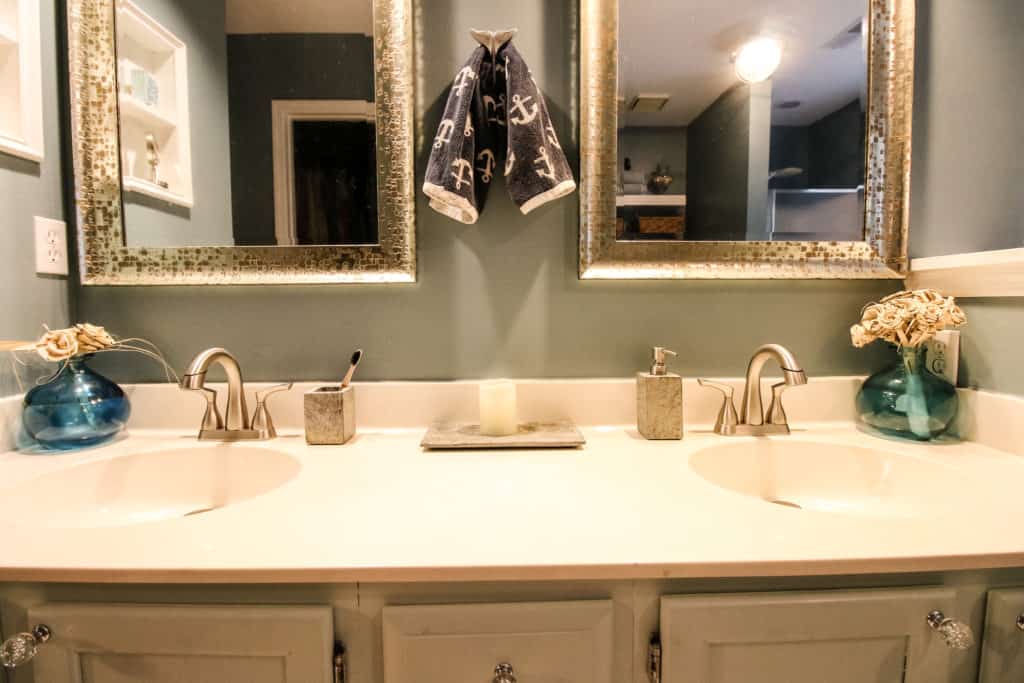 The new Delta Broadmoor faucet JUST became available at The Home Depot. We were one of the first people in the world (brush your shoulders off) to have one. It immediately made our bathroom finally look complete after two years. If you're looking for a bathroom faucet upgrade, we highly recommend the Delta Broadmoor and we are so glad we won them.