Considering hosting your site with Agathon? We have been working with them for about a year now and have had an excellent experience! Here is our review.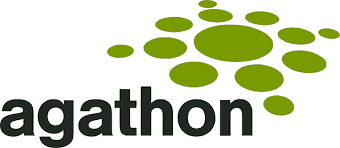 Our path to Agathon
We hosted our site with Bluehost for five years. I truly didn't know that was bad until I got deep into some blogger groups on Facebook. I was told that Blueost was likely throttling my site, slowing it down, and making it harder to grow.
We assessed a few options and decided to switch to Agathon Hosting.
Agathon had us up and running in only two days. It was a really quick transition.
Price and Speed
Agathon was obviously more expensive than Bluehost – we pay in about 2 months what I was paying for a year with Bluehost. They have different tiered plans based on monthly visitors, storage needs and a few other factors. This will let you pick what is best for you.
While I can't definitely say that it was related, our site speed is absolutely faster with Agathon and our traffic has drastically increased over the last year. A lot of that was work on my end, but I know that changing hosts helped.
Customer Service
The best part about Agathon Hosting to me is the excellent service. Not only do they keep my site up and not throttle it, slow it down or shut it down if traffic spikes. But, they also go above and beyond to help me. Even on weekends and holidays (so we try not to bother them on those days).
For example, they took the dates out of my URLs at no extra cost. We had researched paying someone to do that and then thought about asking Agathon if they could do it. Glad we did.
Also, when we switched from MailChimp to Convertkit, Agathon did a mass change to change all of the sign up links on our entire site, saving me so much manual work.
When we signed up with Agathon, they also took a look at our plugins and settings and helped to make sure everything was as streamlined as possible.
Would you recommend Agathon hosting?
I have been very pleased with how my site has been handled but also with the overall customer service. I get very quick responses and it's always the same guy over and over (shout out to other Morgan) and I love that one-on-one level relationship!
I definitely recommend Agathon as a hosting service. Do you have any other questions that I can answer?
This post was not sponsored, but we did share an affiliate link. If you use our link and sign up with Agathon Hosting, we will receive a small credit on our monthly bill. Thanks for your support!