I've been on a bit of an organization kick lately, what with the baking cabinet and underneath the kitchen sink. Next, I thought that I'd tackle something slightly more visible to visitors- the linen closet.
While a linen closet doesn't seem like a place that guests would look into, our only storage is in guest bathroom. And with summertime comes visitor season in Charleston (we have guests or are going somewhere every weekend thru the 4th of July already!) So, I wanted to get everything organized in case we have some nosy guests.
Here's how we started out: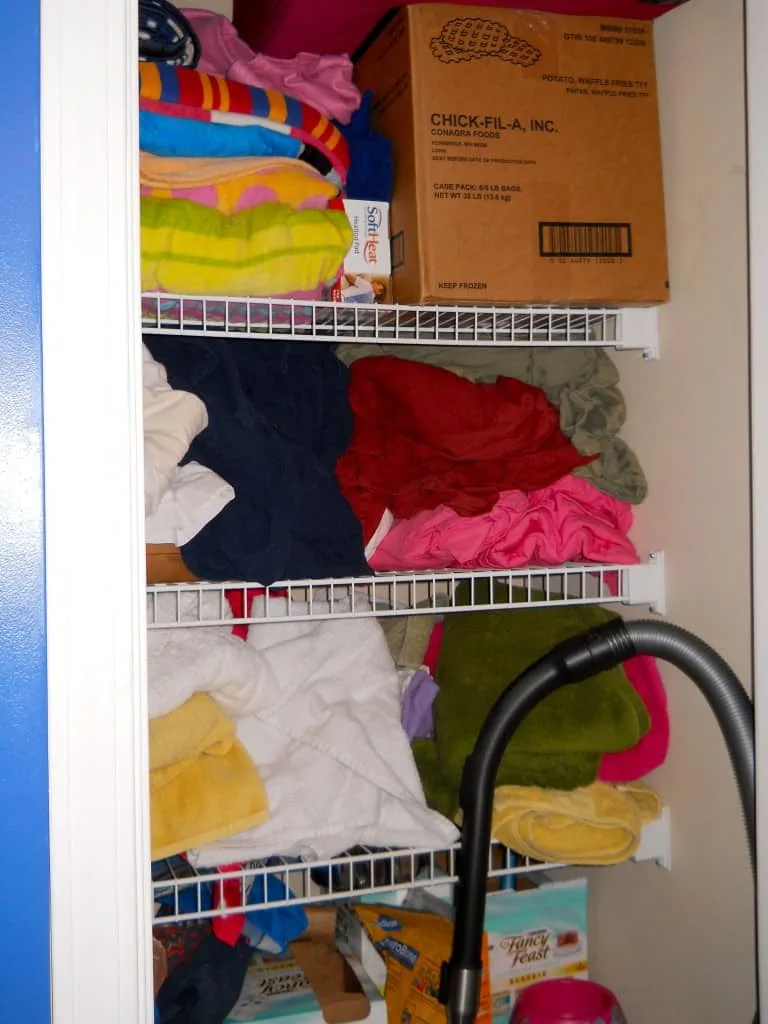 Yeah, I was just shoving stuff in there. I'm embarrassed, I know.
To give everything a specific spot, I ran down the street to walmart and picked up some goodies. Then, I just neatly folded and organized everything.
The top shelf holds a big green bucket (Walmart) that holds rolled beach towels and a cardboard with extra toiletries in it. This box is on my to-organize list, still!
The second shelf holds a stack of rag/dog towels and a bin of bedsheets (from Walmart). I folded all of the sheets and stored them in one of their pillow cases.
The third shelf has two plastic drawers (from Walmart) that hold pillow cases and wash cloths. There is also a bin of bath towels.
The bottom shelf holds cat and dog supplies in little bins, also from Walmart.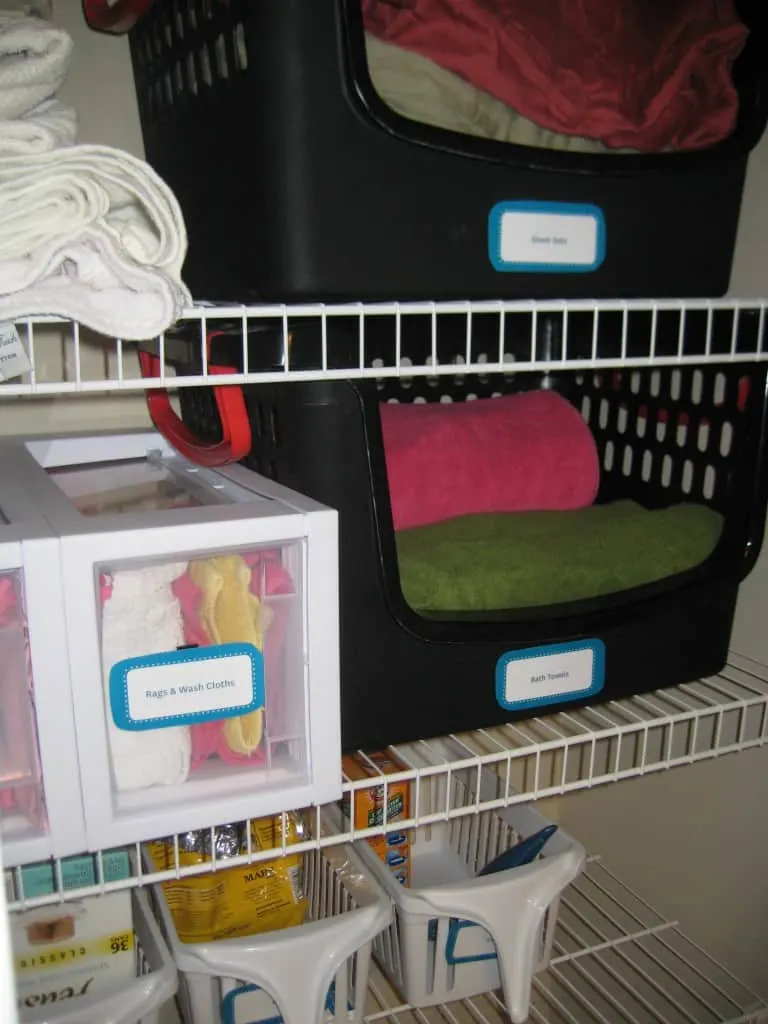 I also added labels to the bins. I printed them off of Better Homes and Gardens and laminated them.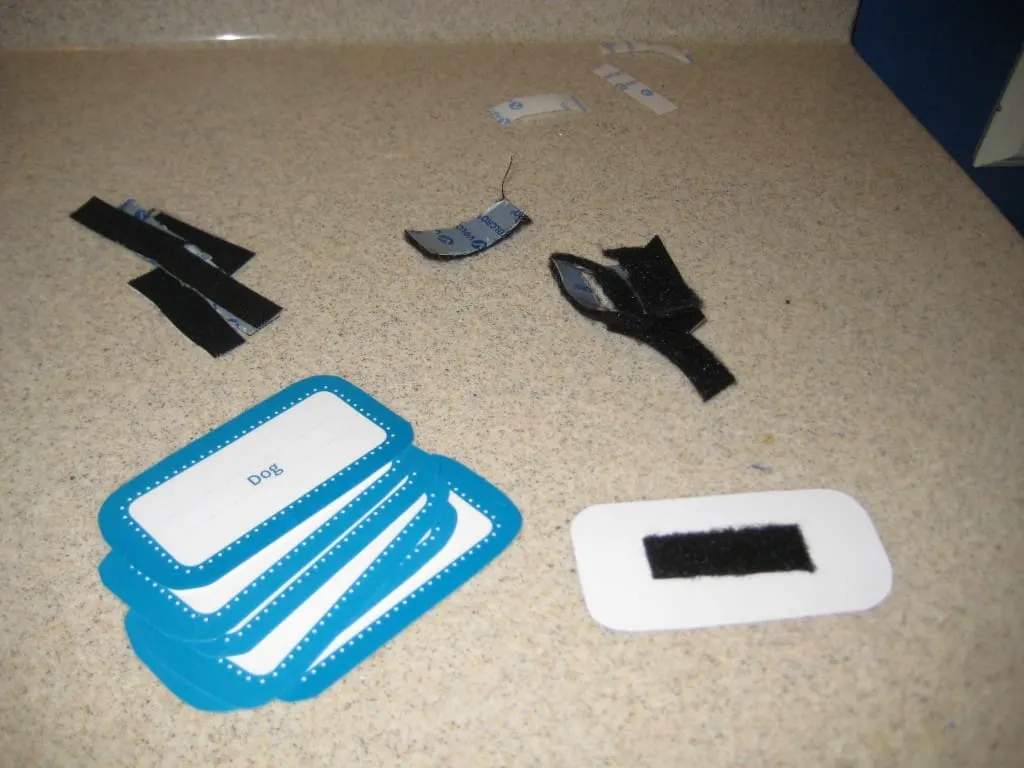 Then, I used velcro to attach them to the containers. I like using velcro for labels because its so easily re-arranged.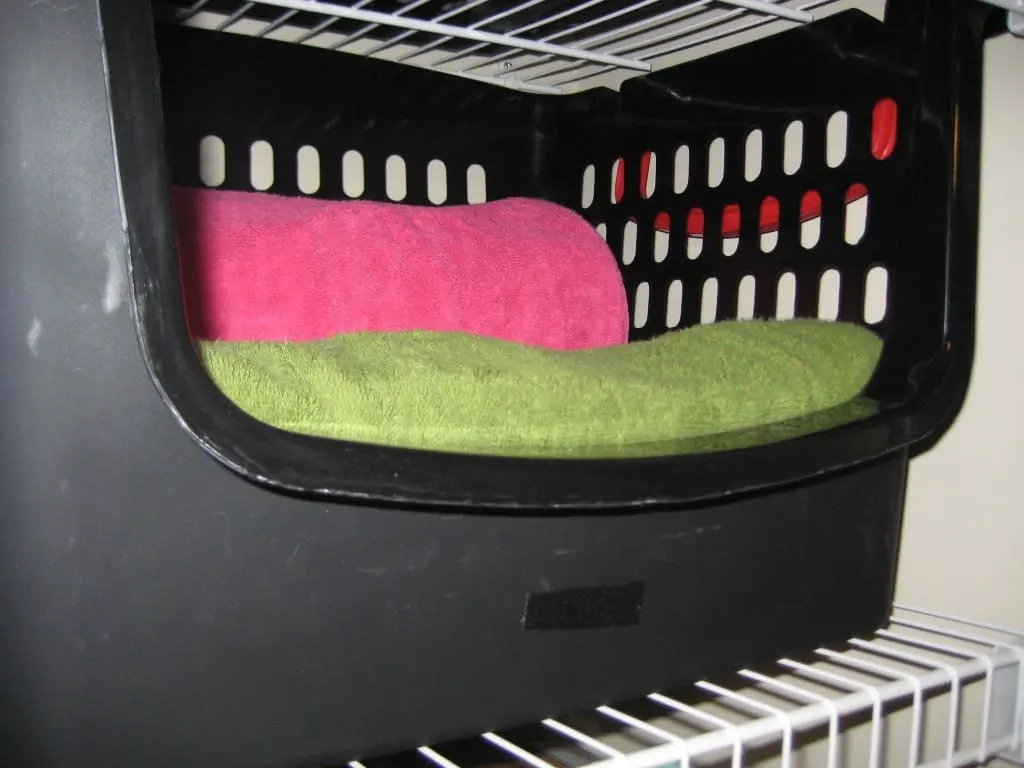 This was a quick job, but I am so excited by the difference that it makes and how easy it is to keep it neat!
Here's a tutorial on how to build wooden linen closet shelving!
Are you doing any organizing lately?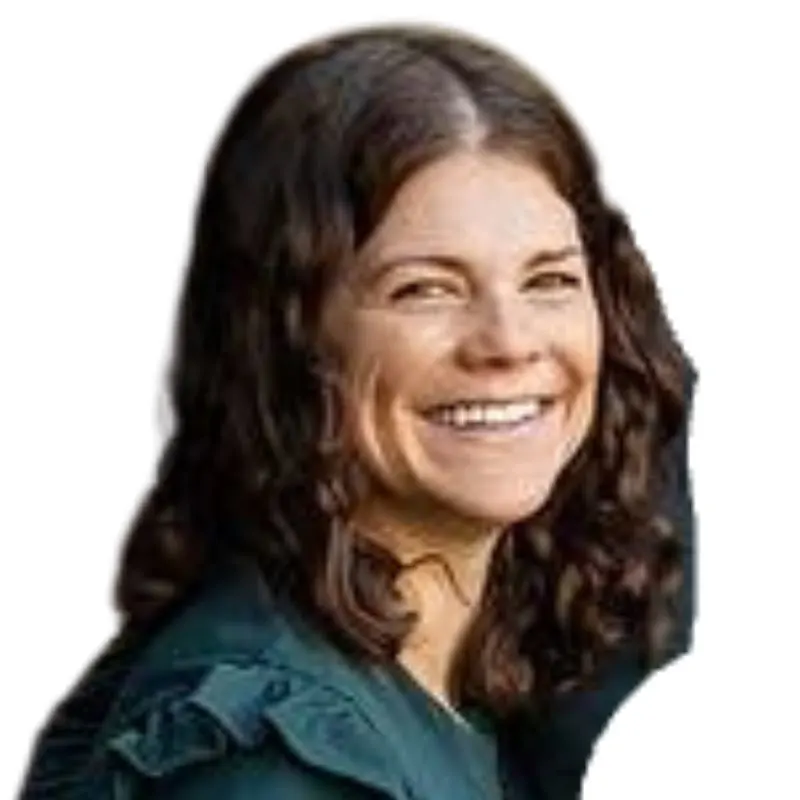 Hello, I'm Morgan, half of the creative force behind CharlestonCrafted.com! With a passion for DIY that dates back to 2012, I've transformed three homes and now I'm dedicated to helping others craft their dream spaces. Let's turn your house into a home together!