Since moving in about a year ago, we have been making moves to make our house more energy efficient. One of the biggest of those moves was getting solar panels, but we are still trying to conserve energy in any way that we can. One of our goals is to replace all of the doors and windows in our home for more energy efficient versions. So, when Therma-Tru Benchmark reached out and wanted us to try one of their doors, we were so very excited.
Standard exterior doors, especially older ones, can lose energy in a lot of ways. I thought that it would be fun to share five ways that your current door might be wasting energy, and to share a bit about Therma-Tru Benchmark doors and our door shopping process.
5 Ways Your Current Door Might be Wasting Energy
Is your door drafty?
If light shines through any of the edges of your door, or through a skeleton keyhole, the outside air is getting in as well. When outside air leaks in and your inside air leaks out, your HVAC system has to work a lot harder to keep up. More AC or heat = a higher energy usage.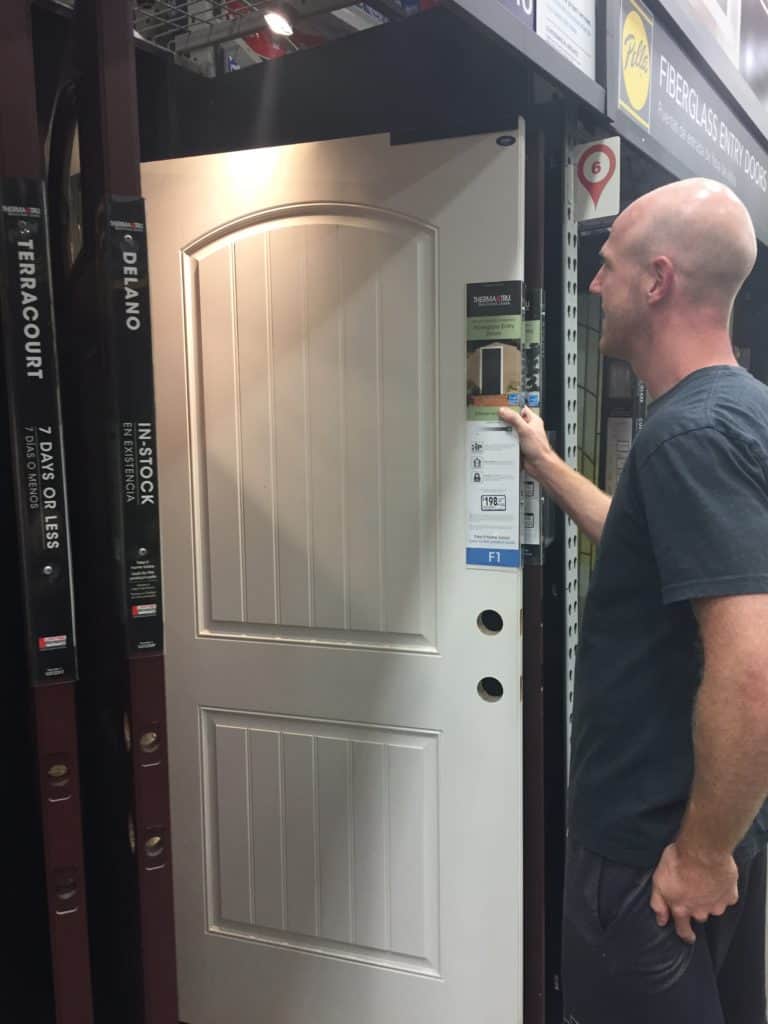 This door is beautiful – I am obsessed with the arch details. I also love that it is made from fiberglass. Fiberglass doesn't warp or split, and it resists shrinking and swelling with temperature changes. We have such high humidity in Charleston that wooden door swelling is super noticeable. I am thrilled to have a door that will fit its frame all year long.
Is your door made from wood?
Fiberglass is more energy efficient than wood.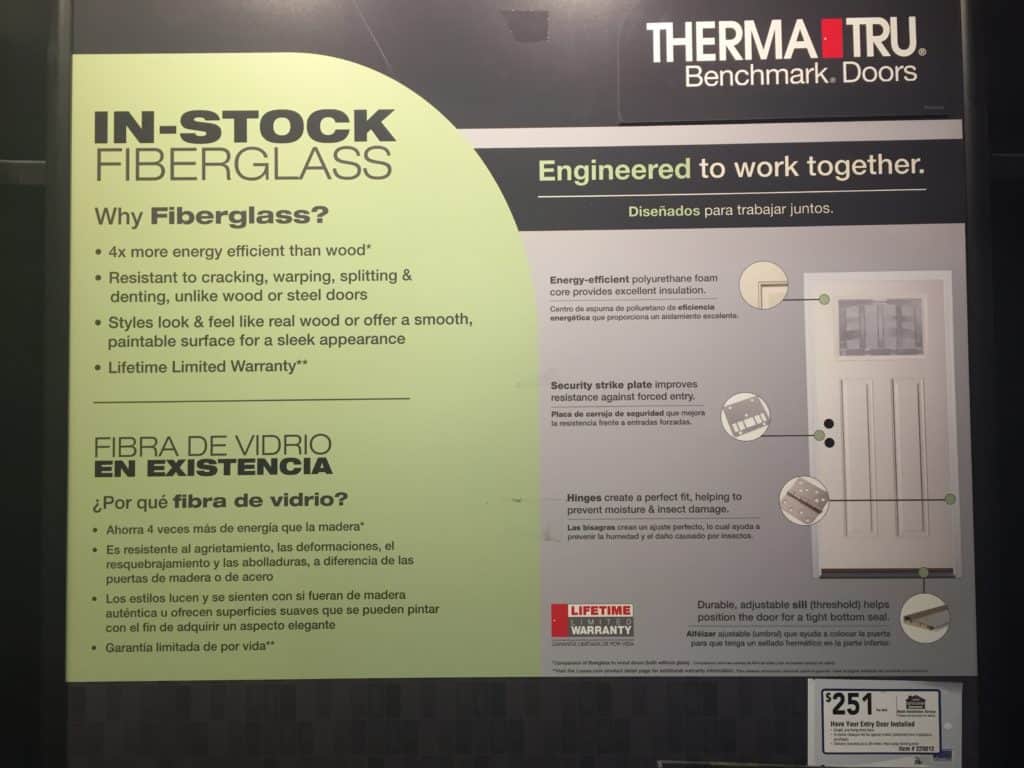 Therma-Tru Benchmark doors are built with a polyurethane foam core that helps to insulate against cold and heat for exceptional energy efficiency. Plus, it is super low maintenance.
Does your door have glass?
Glass is not super energy efficient if you don't have special double paned, energy efficient panels. This is often the reason people upgrade their windows in their home because the original windows are drafty. But usually you'll overlook that the same problem exists on the glass on your door if you have glass there.
Therma-Tru Benchmark doors don't all have glass, but the ones that do have double paned and low-e glass options to maximize energy efficiency..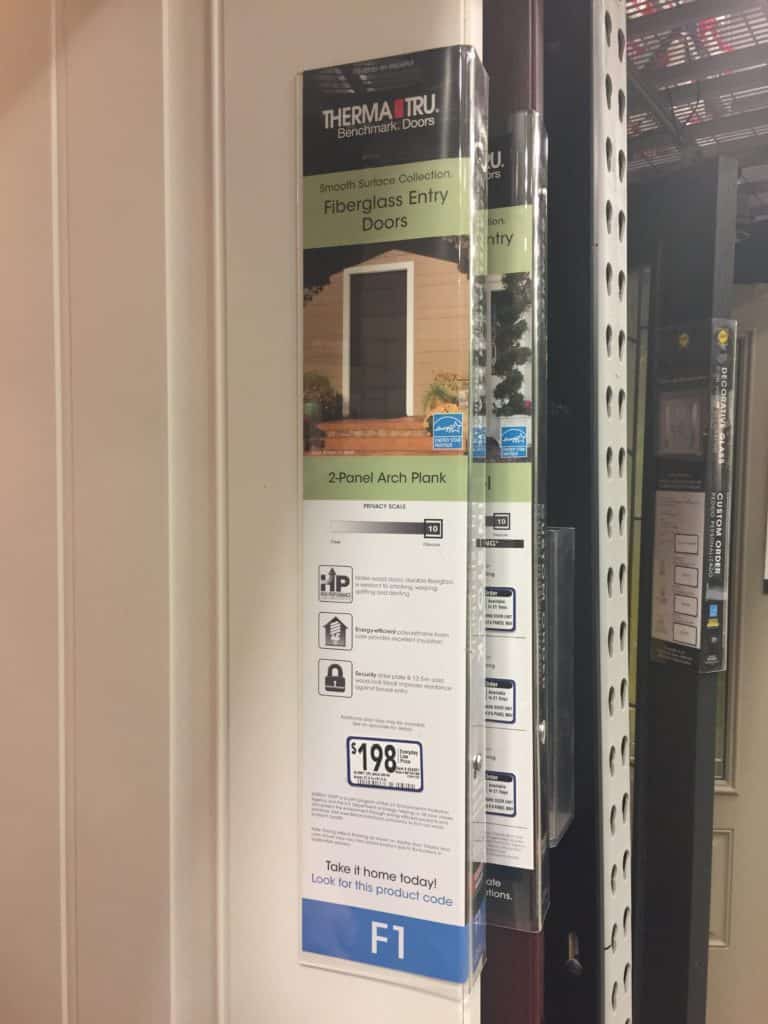 Are your door seals cracked or missing?
All of your doors to the outside of your home should have weather stripping seals either attached to your door or the door frame. We had to replace the weather stripping on our front door last year because it was broken and letting air leak.
Therma-Tru Benchmark doors come with compression weather strips and heavy-duty door sweeps with each door in order to seal out air.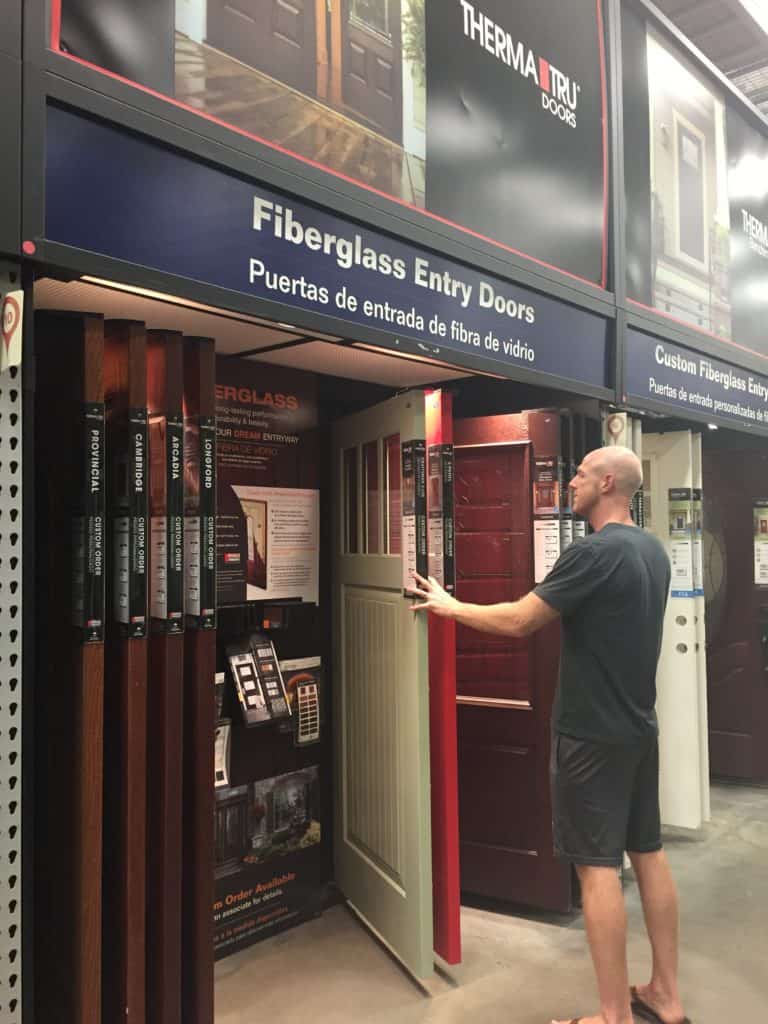 Is your door old?
This one may seem like a no-brainer, but if you have an old door, it won't be up to the right standards for energy efficiency. If your door is old, it likely won't meet ENERGY STAR standards and will have also taken a lot of natural abuse over the years. Having the ENERGY STAR certification is usually something you're used to seeing on appliances, but they classify all sorts of energy efficient items, such as doors.
Most Therma-Tru Benchmark doors meet the rigorous requirements set forth by the Environmental Protection Agency for ENERGY STAR qualification, so you know you're getting the right door to keep outside air out, and inside air in.
We ordered our new Therma-Tru Benchmark door at our local Lowe's. They have a ton of doors on display and in stock, but can also custom order your specific color or size preference. We needed a 32″ wide door, which is special order, but it was really easy to have a Lowe's associate help us with that order.
Be sure to check out Therma-Tru Benchmark doors and consider them when upgrading your home!
Have you upgraded to energy efficient doors and windows?
This is a sponsored post written by me on behalf of Therma-Tru Benchmark Doors exclusively available at Lowe's. Thanks for supporting the brands that make Charleston Crafted possible!