This shop has been compensated by Collective Bias, Inc. and its advertiser. All opinions are mine alone. #RollAwayLint #CollectiveBias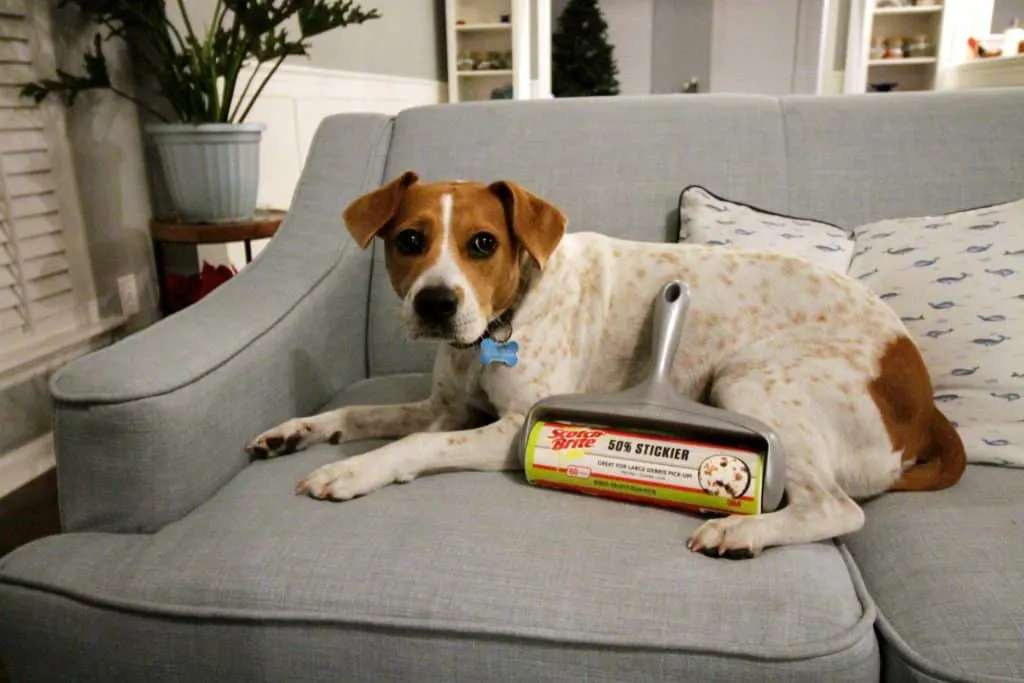 Every year I remember how much I love the holiday season. Decorating and parties and baking and togetherness, it's all right up my alley. This year we are so excited to host guests for Christmas for the first time. It's all very exciting, but I definitely want to make sure that I present my best home, and that means a clean home. With two furry pets, we can sometimes accidentally have pet fur everywhere. We haven't even lived in our house six months yet, but I am still really shocked at how much pet hair can get everywhere! Today I am sharing three places that you might not have thought to check for pet hair, and how I get rid of it.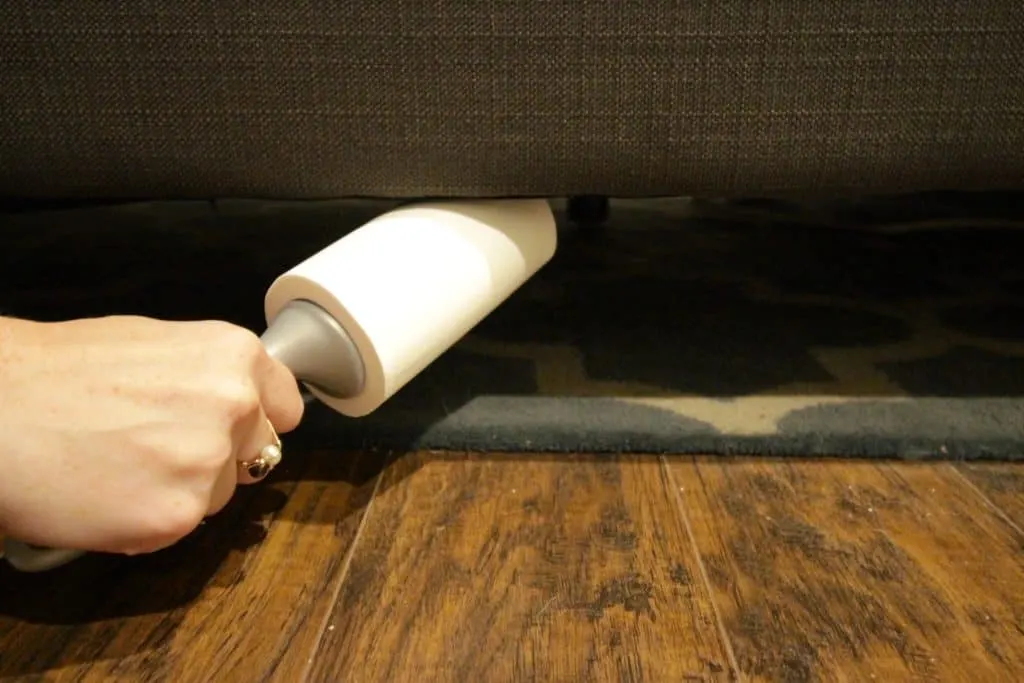 The Underside of Furniture – we have a 10 pound grey fluffy cat (hi Bear!) and she loves squeezing under chairs and sofas. That's all well and good, but I just recently realized how much hair she leaves under there. Sure, your guests probably won't be looking. But imagine them picking up a chair to move it around the Christmas tree and getting a handful of cat fur?! *shudder*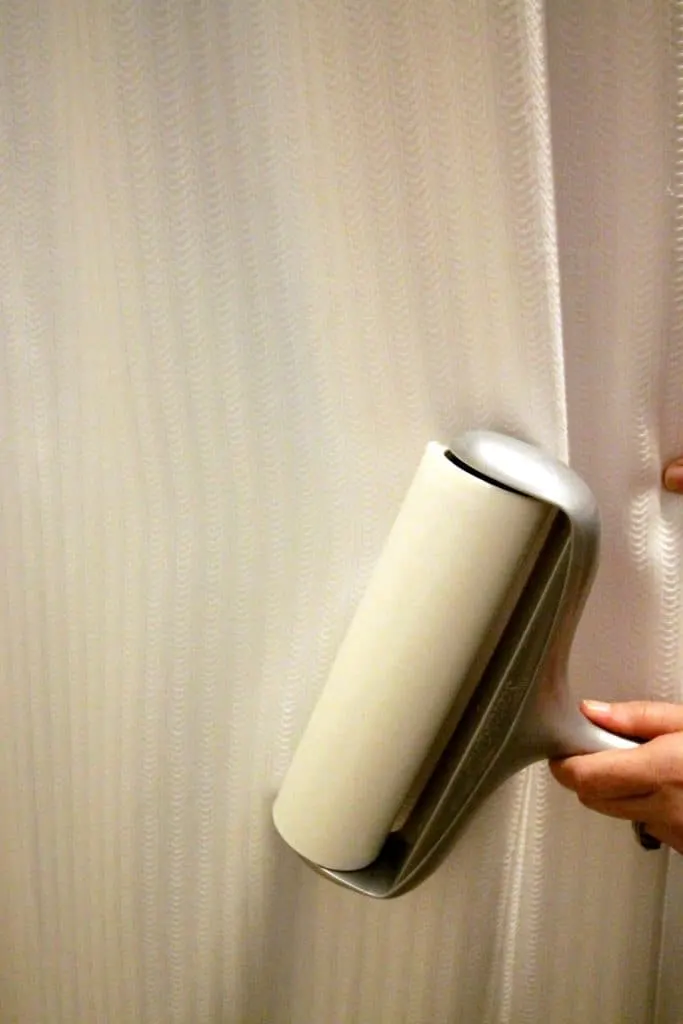 The Backside of Curtains – our animals love looking out windows. That means they squish in between the window and the curtain and rub on the inside of the curtains a lot. It can be shockingly nasty back there! Especially with grey fur on white curtains…
On Your Window Screens – this spot was such a shock for me! I know that our pets love the screened porch, but I never thought about how much fur gets stuck to the screen, especially from where the cat sits right next to it! Talk about blocking the view!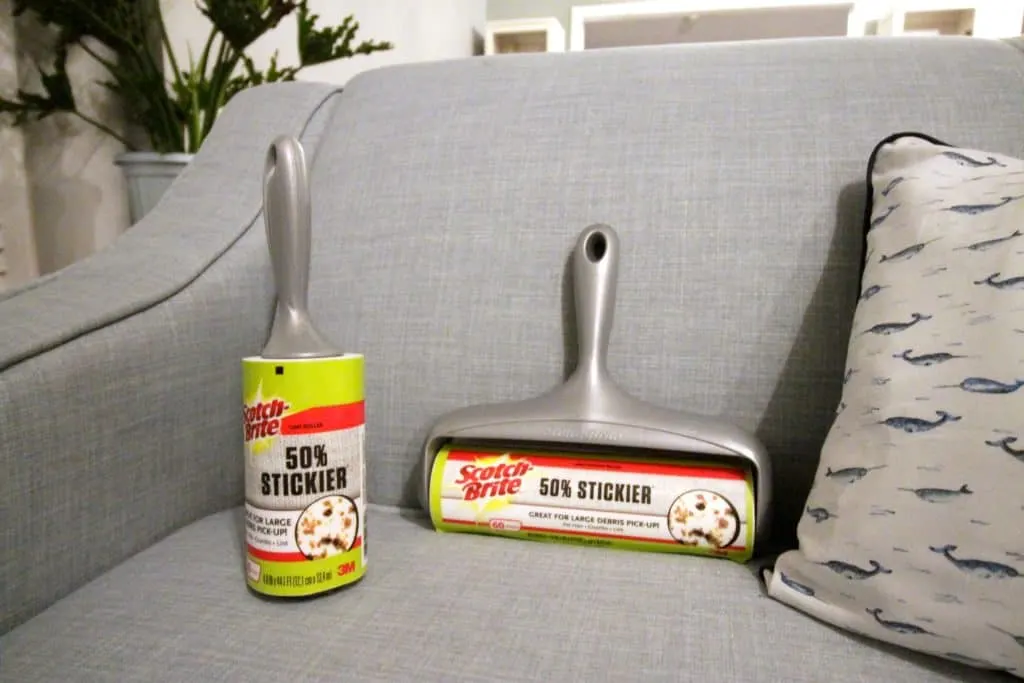 Luckily, I have the Scotch-Brite™ 50% Stickier Lint Roller. The Scotch-Brite™ 50% Stickier Lint Roller is 50% more adhesive to grab more than just lint and hair – it is great for large debris pick-up such as pet hair & crumbs. I had used the standard sized (4.8″) roller in the past, but was really excited to find this extra large 8″ Scotch-Brite™ 50% Stickier Lint Roller this time! It is seriously huge and makes cleaning up large areas that much faster. Plus I love the straight-on roller that they have now.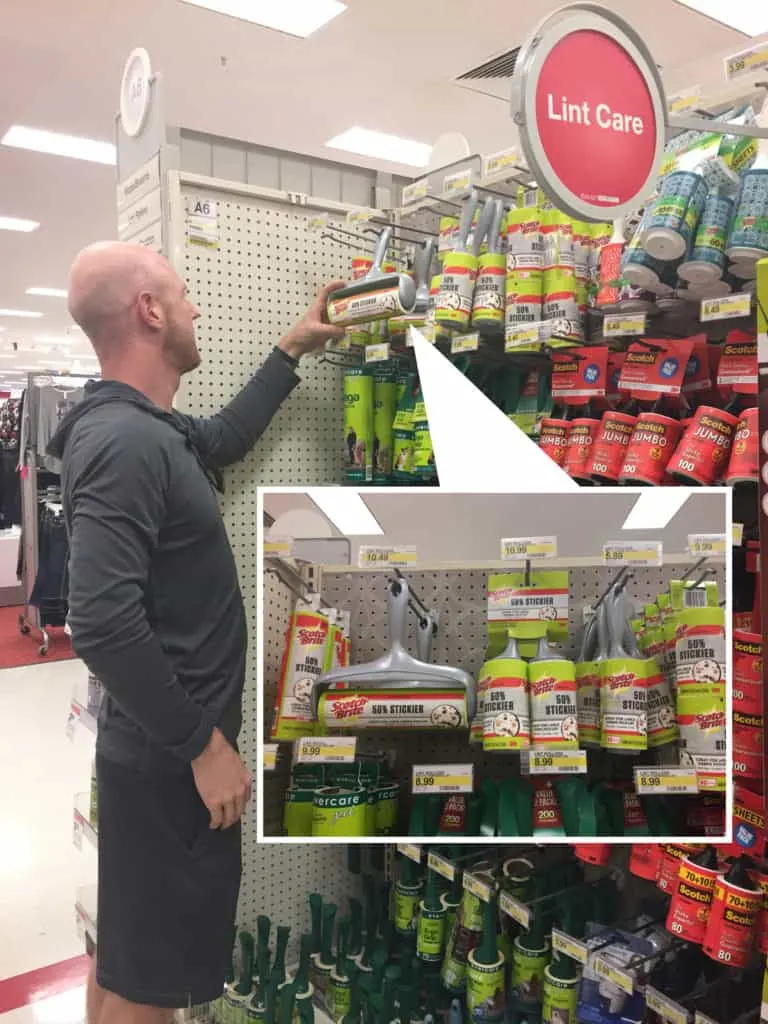 I picked up these lint rollers at my local Target, in the cleaning section. When you're planning your shopping, be sure to check out the Target Cartwheel Offer: 15% Off Scotch-Brite 50% Stickier Lint Roller (11/27-12/3).
Want more lint roller inspiration? Check it out here!