I get it, gift – buying is hard. Sometimes you just really don't want to go out to the store. I have rounded up 25 gifts that I would be totally glad to receive – and they are all under $25 and available with Amazon Prime. So click on over and getcha some.
CRAFTING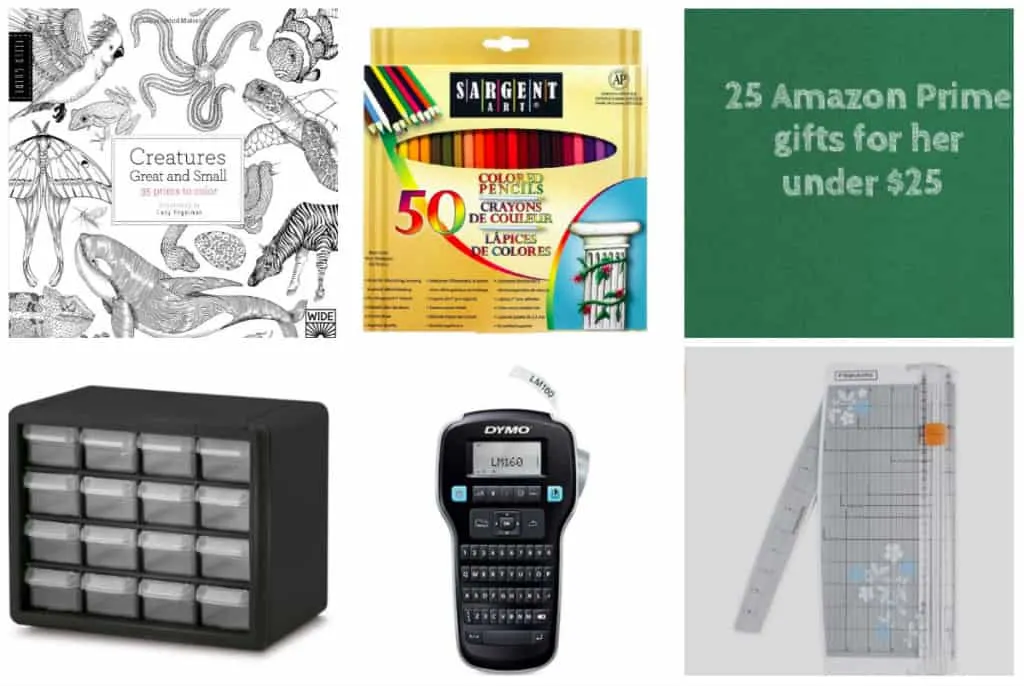 Adult coloring books are really big right now. If your girl is artistic, she would probably love one of these gorgeous books.
Pair the coloring book with a deluxe color pencil set so she can really get into coloring!
If she does projects with lots of little parts, a set of organizing drawers would be a huge hit.
For the organizer, a label maker is a must have.
Any crafter would appreciate a straight line paper slicer.
COOKING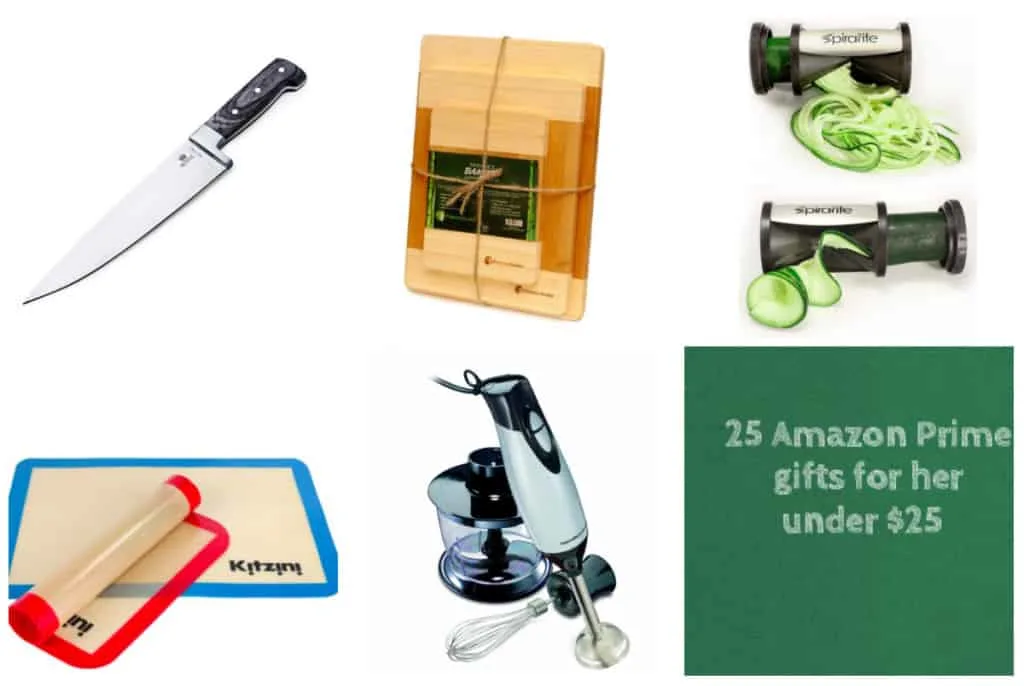 Silicone baking mats are a great alternative to parchment paper for frequent cookie-makers.
An immersion blender is a really cool small appliance for making soups and jellies. A big bonus is that it does;t take up much cabinet space!
I love my small handheld spiralizer for making zucchini noodles, cucumber ribbons, and more.
Bamboo cutting boards are easy to use and beautiful for serving food.
If she doesn't have a knife block, consider getting her a single chef's knife. She will be amazed at the difference a good knife will make in her prep work!
BOOKS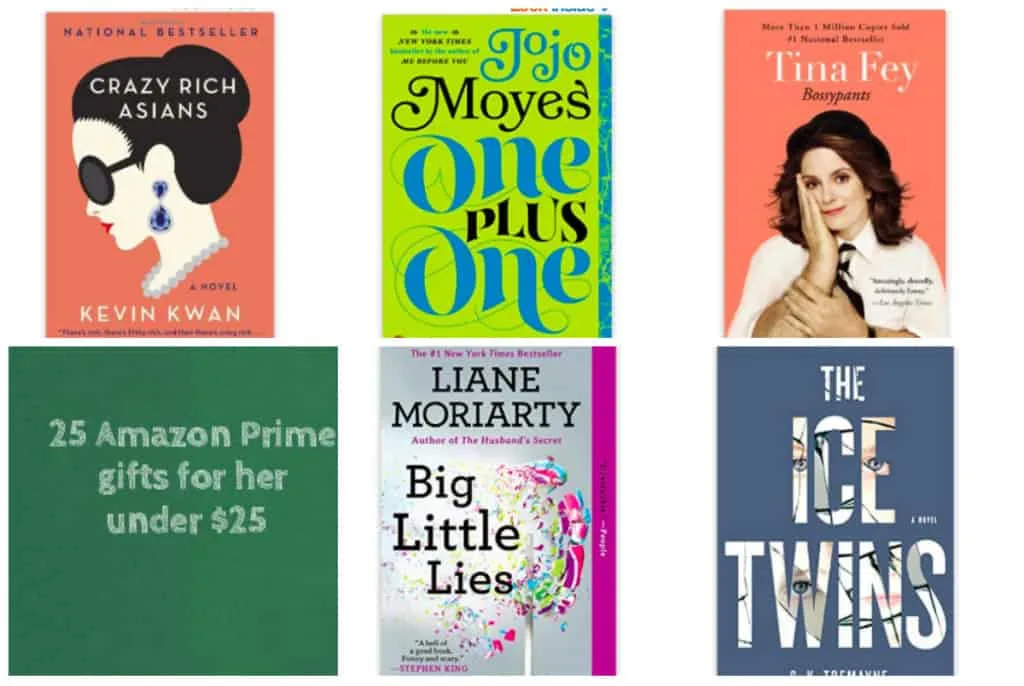 Of course, you have to take her taste into consideration, but five of my favorite books lately have been Crazy Rich Asians, One Plus One, Bossypants, Big Little Lies, and the Ice Twins.
ENTERTAINING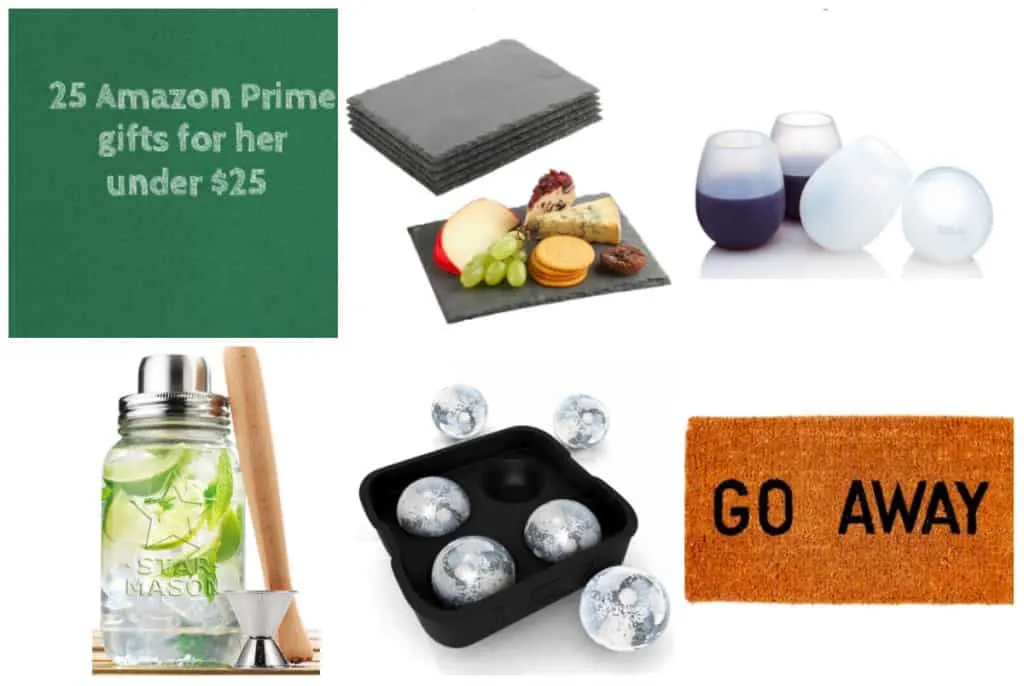 How fun is this mason jar drink shaker kit? Super cute for making cocktails!
If she likes hosting cocktail parties, she would probably love a fun ice cube mold. We have this ice ball maker and love it for impressing company!
For the girl with a silly sense of humor, you might want to consider a sassy door mat. It sounds weird, but it could be really funny!
If she loves having guests over in the back yard, these silicone stemless wineglasses would be perfect for her parties.
If cheese and crackers is her go to meal, these stone cheese boards are just for her.
WEARING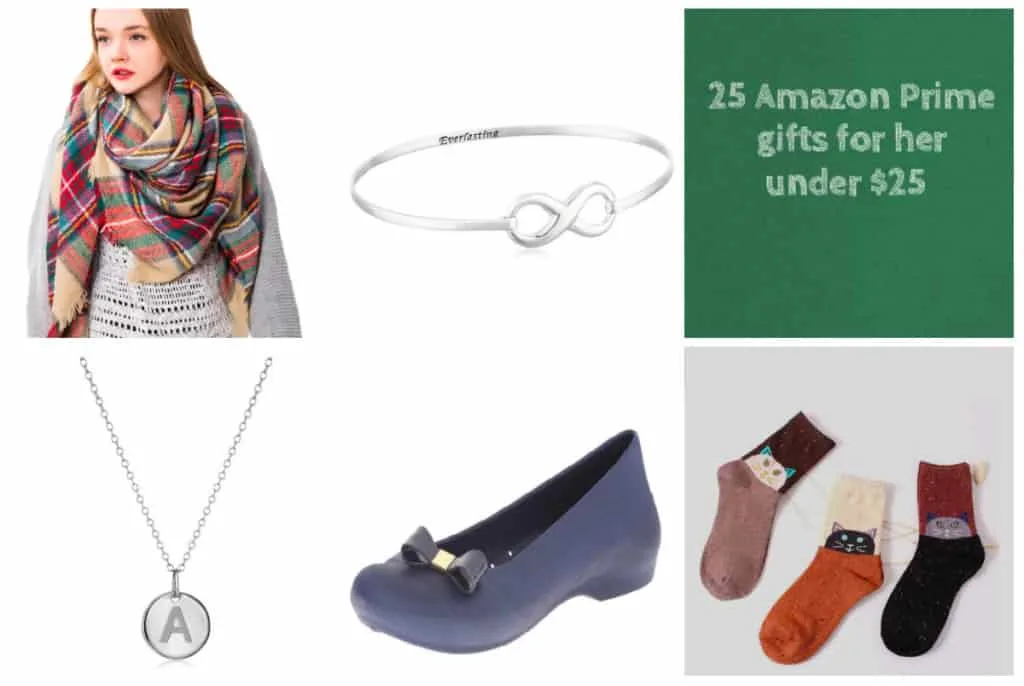 Monograms are always in style but can get a little pricy. Stick with a one-initial necklace for a personal, yet affordable, gift.
It's no secret that I love my Crocs. Bring her over to the dark side with these inexpensive bow flats.
This simple silver infinity bracelet would complement almost any girl's style.
Help her stay cozy & warm with a stylish plaid blanket scarf.
When in doubt, go with funny socks. I am all about cats, so these would bring a big smile to my face.
This post contains affiliate links. That means, if you click through & make a purchase, we receive a very small percentage of the sale. Thanks for supporting the brands that make Charleston Crafted possible!