We are going for a more simple Christmas this year. Sean & I both have a tendency to go overboard on everything – presents, decor, baking, parties, everything.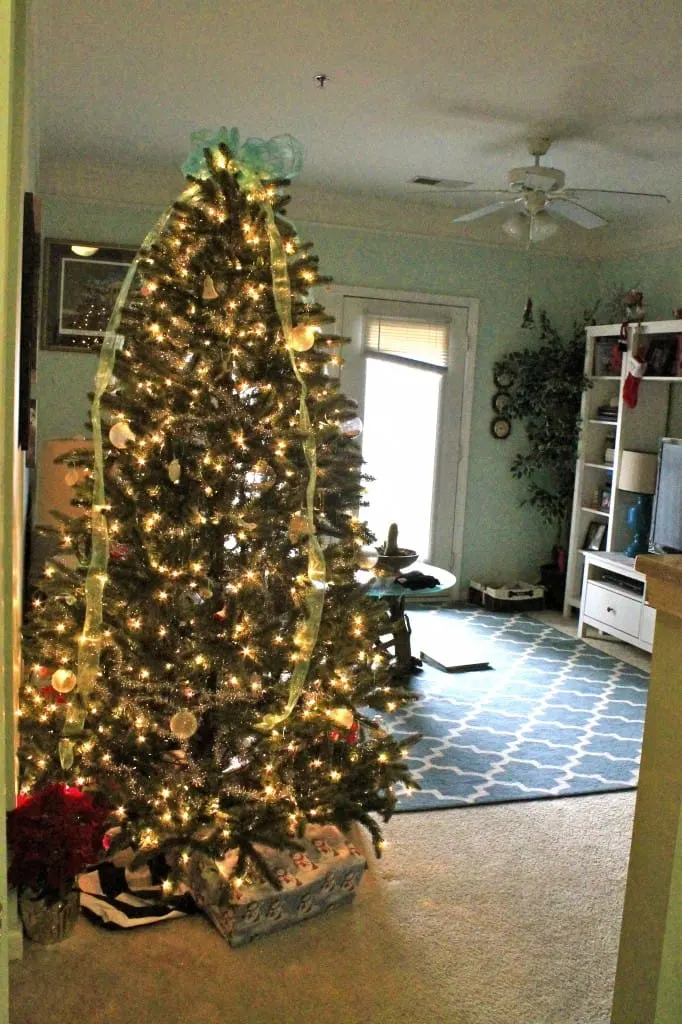 So, we decided to do a repeat of our coastal Christmas tree decor from last year. A big no-no in blog land, but it's just real life for us with wedding planning (and spending) going on!
Luckily, I loved our tree last year, so I'm not sad about it.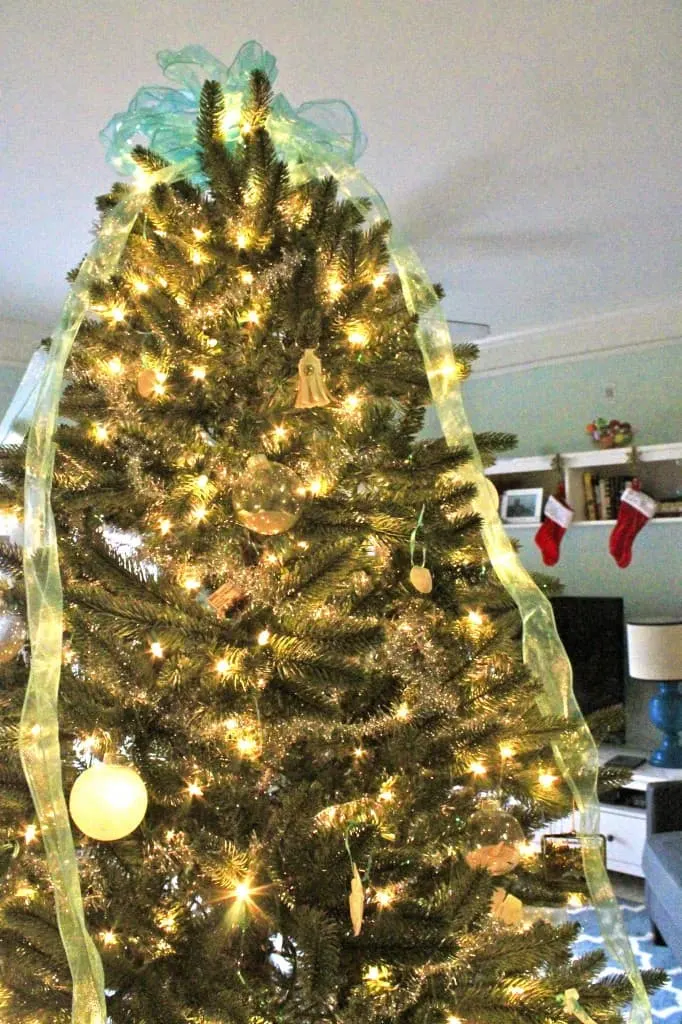 Our tree has a silver tinsel, blue ribbon topper, shells on ribbons, glass balls with sand and shells and painted to look like sea glass, and a few special ornaments to us.
We put the tree in a different spot this year – where the grey chair usually sits, instead of the corner where we put it for the last 2 years.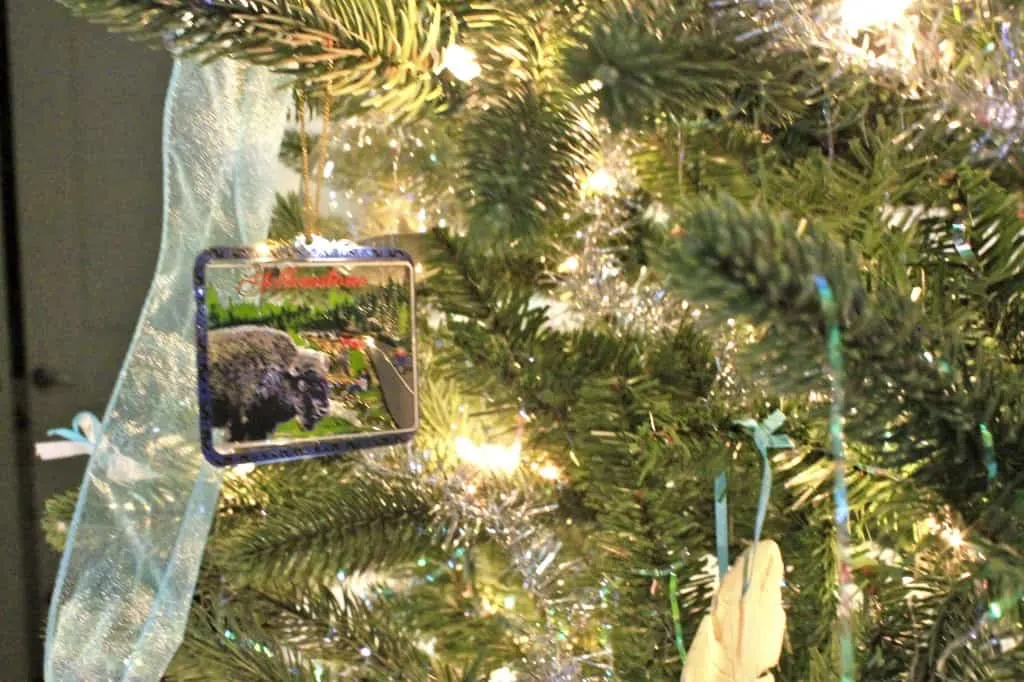 There's really no great spot for it, but this is slightly better than the corner, I think.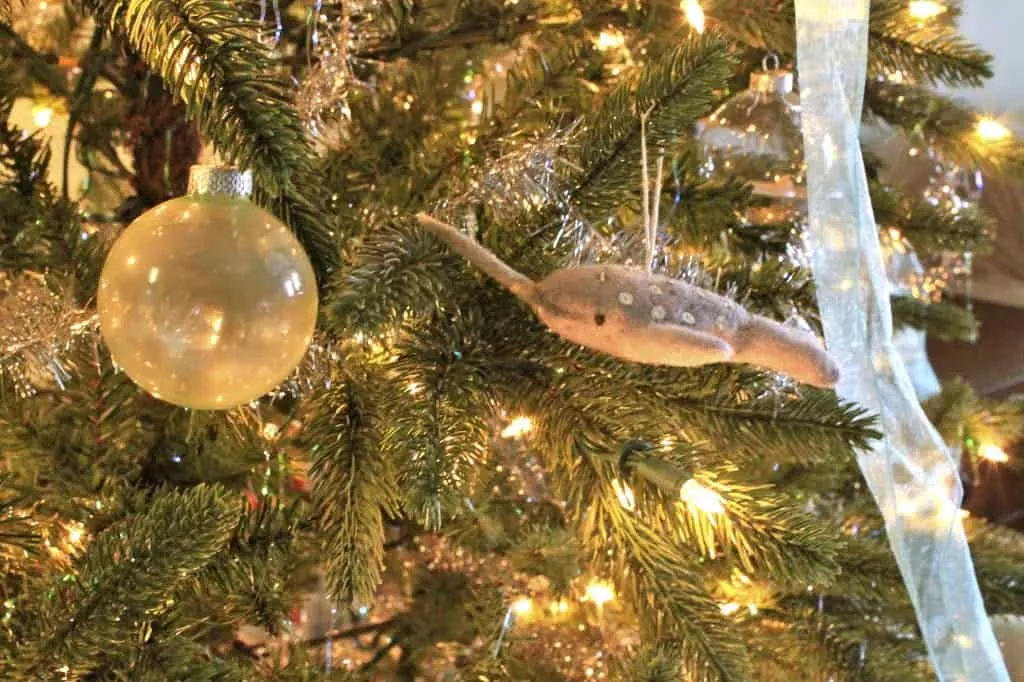 I love how it turned out!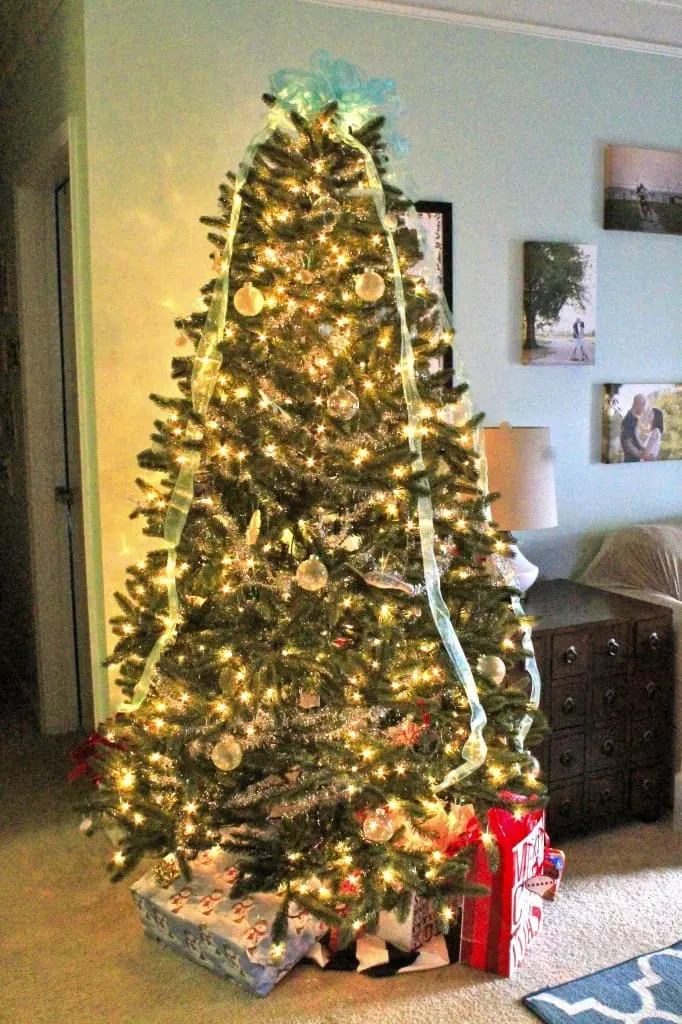 Merry Christmas!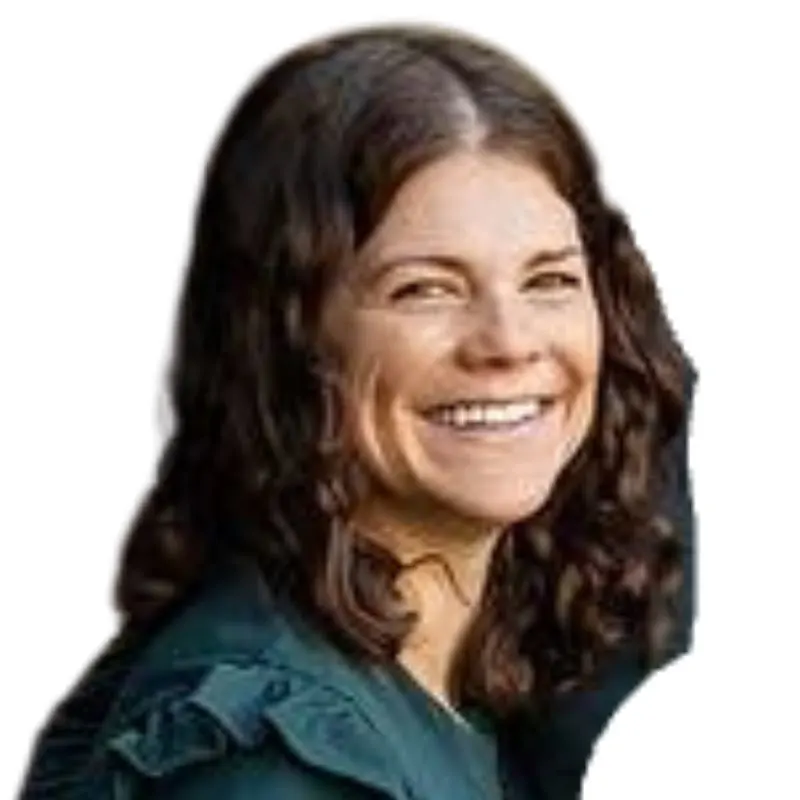 Hello, I'm Morgan, half of the creative force behind CharlestonCrafted.com! With a passion for DIY that dates back to 2012, I've transformed three homes and now I'm dedicated to helping others craft their dream spaces. Let's turn your house into a home together!