Paint is one of the cheapest and easiest ways to update and customize any room or home. But just because it is the cheapest doesn't mean that it is cheap. Even if a gallon of paint is only $25, multiplying that by multiple gallons and multiple rooms can really add up. We know just as well as y'all do that when you first buy a home, you are broke! So, today I am going to be spilling the beans on the best way to save money on paint for your house.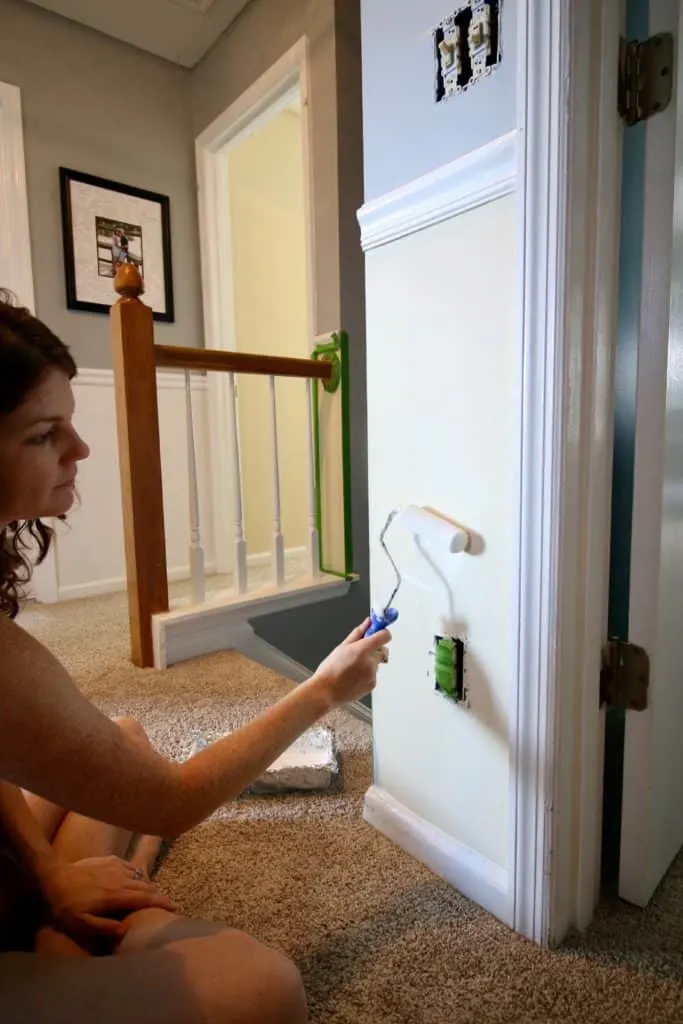 We just finished painting our hallway and stairwell for the $100 room challenge – and we were able to do it for no out of pocket cost. This includes our gray wall paint (Sherwin Williams Online), our trim paint (semi gloss paint color matched to the existing trim), the ceiling paint (Valspar's flat ceiling paint), and the stain for our railings, coming next week. We didn't buy any of it – right now. It's all stuff that we had on hand because we use it all over our home.
As a reminder, here is our design plan for our $100 hallway makeover!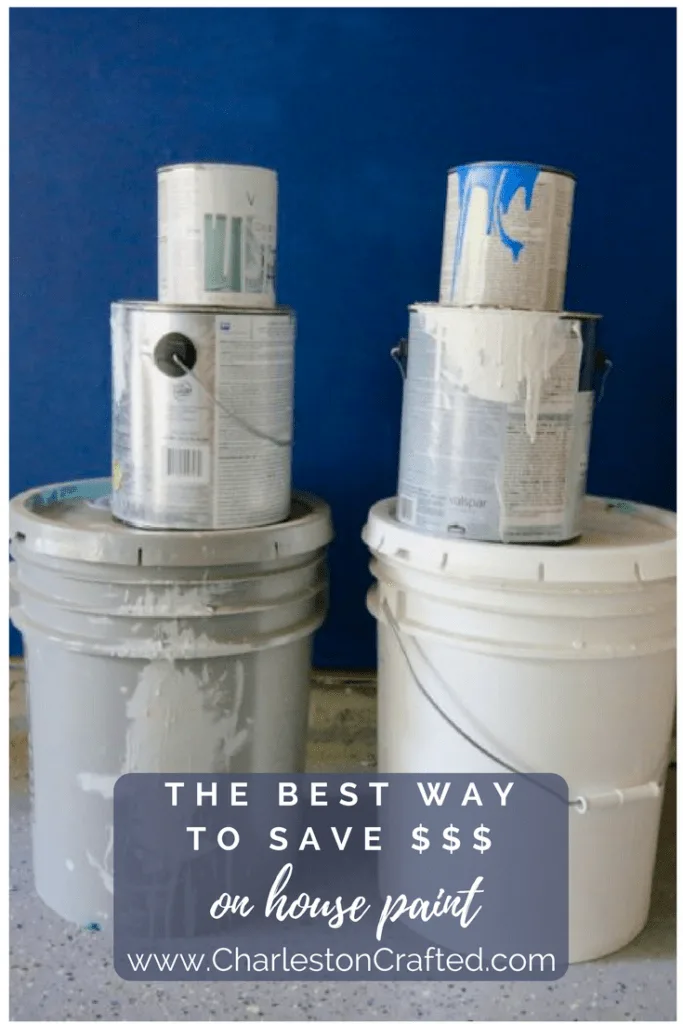 The Best Way To Save Money on Paint for your House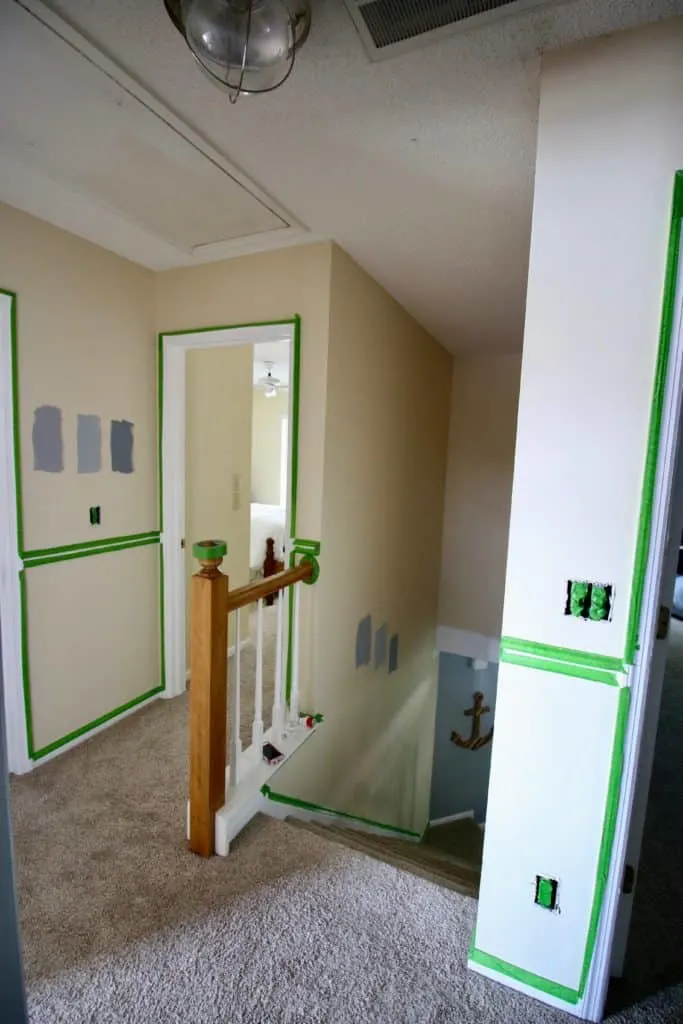 The best way to save money on paint for your house is to buy it in bulk. That means buy a larger quantity of paint at once, at a lower rate per unit.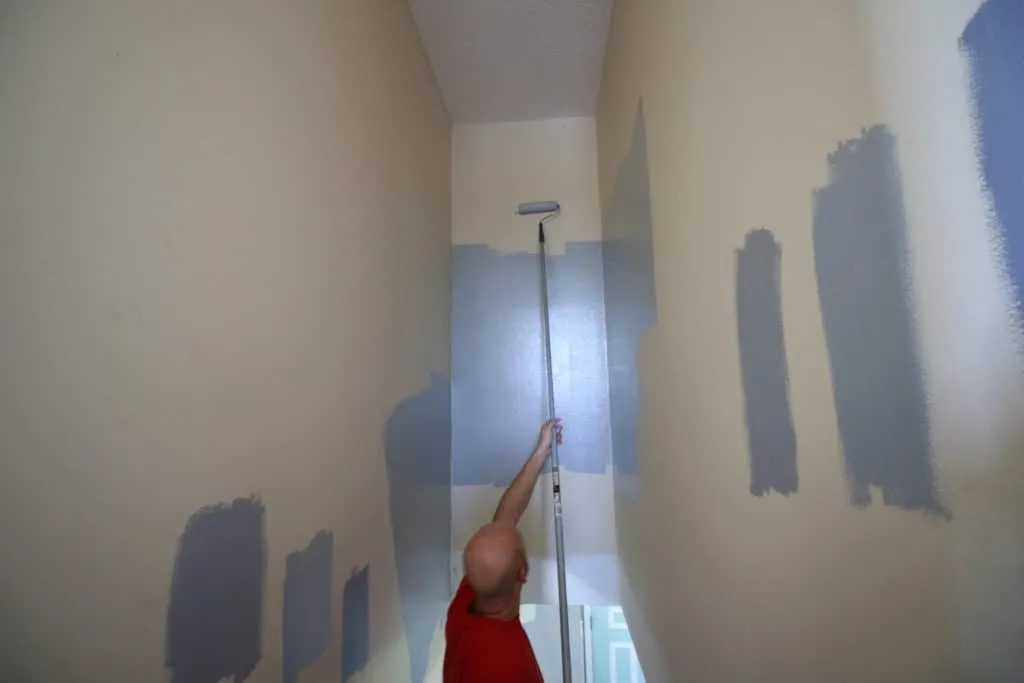 Let me explain better. I went to my local Lowes, Olympic One paint is:
$12 for 31oz (a quart) – 39 cents an ounce
$28 for 124oz (a gallon) – 23 cents an ounce
$109 for 620oz (five gallon) – 18 cents an ounce – that's less than half the price per ounce of the quart!
Obviously don't buy more paint that you need, but buying in bulk is WAY cheaper per ounce than buying multiple smaller containers!
Buying in bulk has other benefits. Repeating colors leads to better cohesion in your home decor (every room does not need it's own color). It also means less trips to the store if you already have your supplies on hand!
Be sure to check out all of the other week 2 updates from all of the bloggers participating in the $100 Room Challenge!
[inlinkz_linkup id=736975 mode=1]
Do you have any tips for saving money on updates for your home?