Looking for Halloween decor at Michael's craft store? Here are my favorite Michaels Halloween decorations currently on sale!
This post was NOT sponsored by Michaels. I wish, haha. I just genuinely shop there and wanted to share. However, links below are affiliate links. That means, if you click and make a purchase, we receive a small percentage of the sale at no additional cost to you.
Over the weekend, I went to Michaels. And I was kind of knocked in the fave by fall and Halloween decor.
I mean, it's August. I was shopping for preschool school supplies. It's super hot and still pool season. But Michaels is still ahead of the curve.
And because I am Halloween-obsessed, I couldn't resist a peek around.
So, I decided to round up my favorites for you today!
PS – always shop Michaels with a coupon, never pay full price. I have their app to be sure I get the latest deals!
When will Michaels put out their Halloween decor?
My Michaels puts out Halloween decor in mid-August, but it's available online even sooner!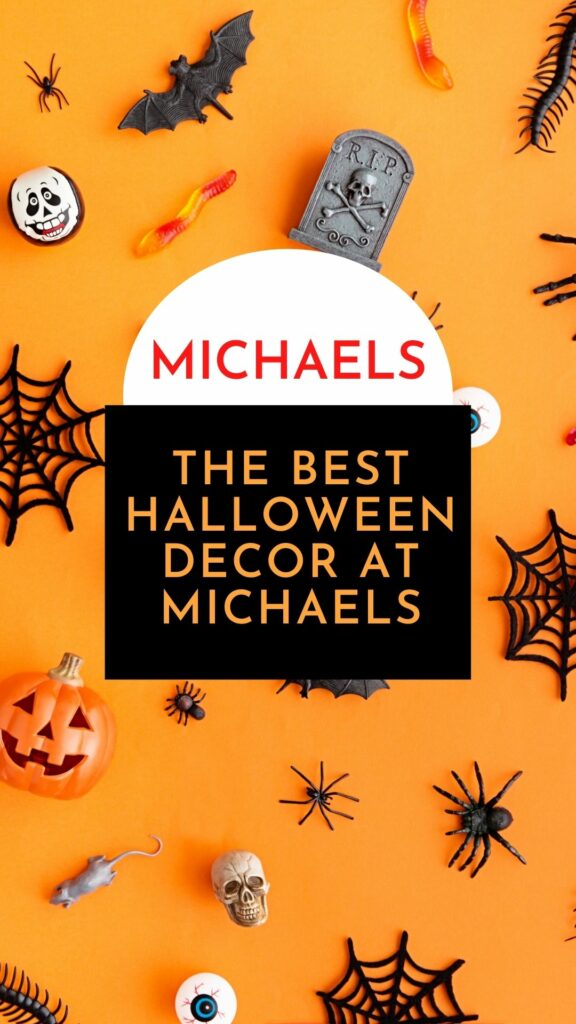 The best of Michael's Halloween
Wreaths
Michaels is a one stop shop for pre-made wreaths – and supplies to DIY them. If you can get the right coupon or sale, it's often cheaper to buy it already made.
Black & orange ornament wreath
Indoor home decor
If you love decorating the inside of your home for Halloween, Michaels is a great place to pick up some small decor pieces!
Vampire with candy corn fangs pillow
Black + white snake wall hanging
Outdoor Halloween decor
Decorating the yard for Halloween is my favorite. Our house is on a main neighborhood road, so everyone sees our yard! It's so fun to see kids smile at exciting yard decor.
Faux pumpkins
Faux pumpkins are great to decorate with – if you have somewhere to store them for 11 months out of the year. I love checking out the latest trends in faux pumpkins, there's some cool ones this year!
Halloween craft supplies for adults
Whether you are making a wreath, decorating a mantel, or creating halloween costumes, Michaels obviously has tons of craft supplies. Here's some I love!
Paintable Happy Halloween sign
Halloween crafts for kids
I'm so excited for my kids to get a little older so we can craft together! Luke is really starting to get into arts + crafts. Here are some cute Halloween craft kits for kids at Michaels.
What's your favorite Halloween decor?!
Facebook | Instagram | Pinterest | Twitter | YouTube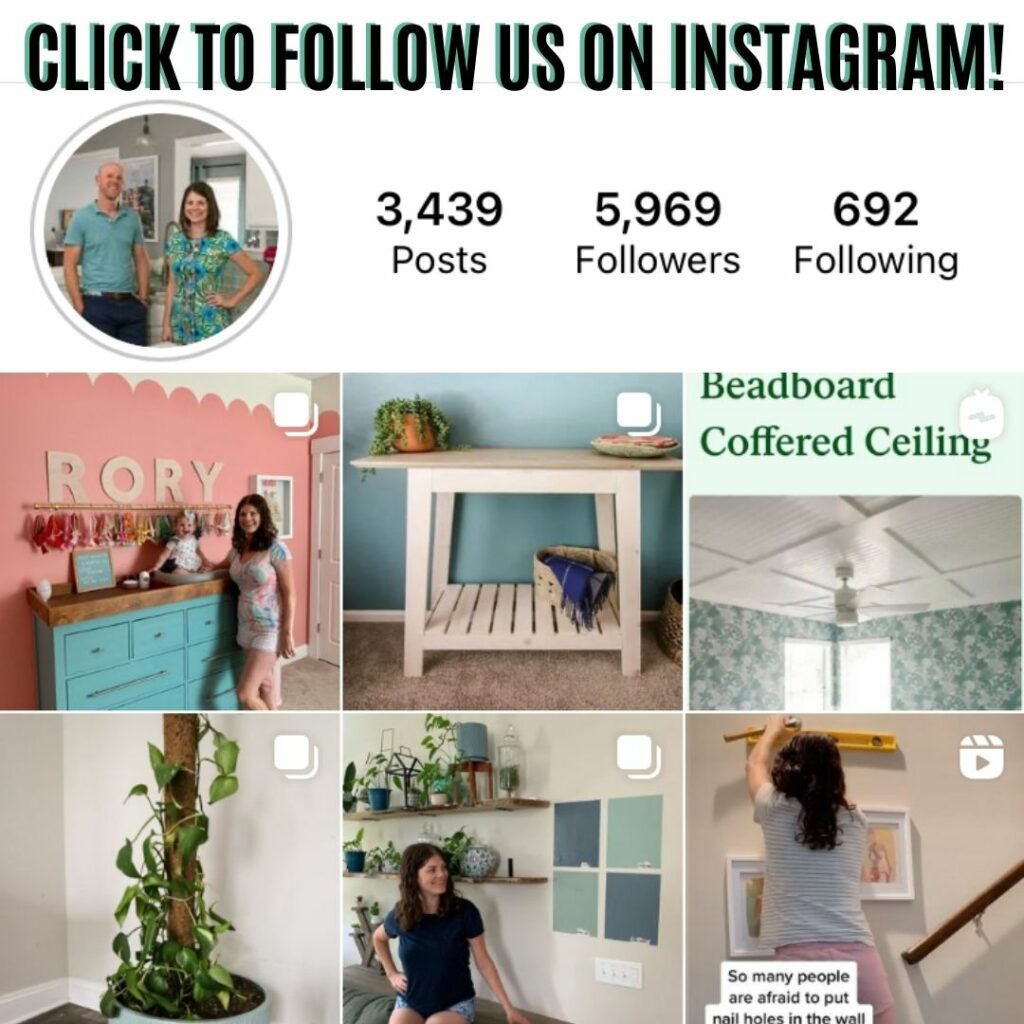 ---
Can we send you our newsletter?
Another great way to keep up with out latest projects is by joining our weekly newsletter! Get alerts of our latest projects and special peeks behind the scenes!
Follow along on Instagram
Join our online community where we share real time behind the scenes looks at our DIY projects and peeks inside our home + family!
---