Want to add a spooky vibe to your home? Here's how to decorate with spider stairs – a super easy Halloween decor idea!
I am always looking for fun ways to bring Halloween decor into our home. I love little touches of spookiness, especially in unexpected places!
One of my favorite views in our home is our rainbow painted stairs that go up to the third floor playroom.
This space is all about the kids, so it's perfect for Halloween decor!
I added plastic spiders to the risers of our stairs for a silly, spooky look!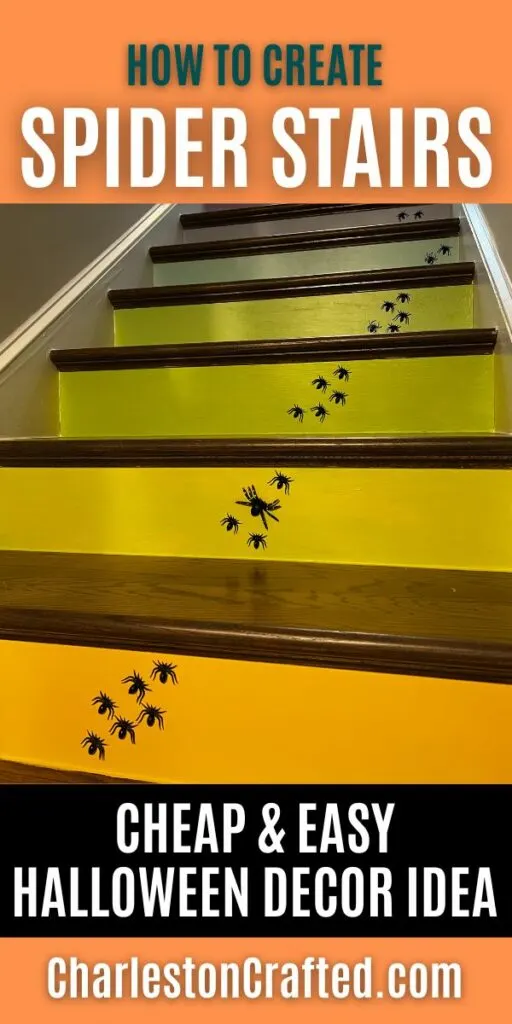 How to decorate your stairs with spiders for Halloween
Spider stairs are super inexpensive and easy to put up in about 15 minutes total. I already had these supplies on hand, making it a free project for me!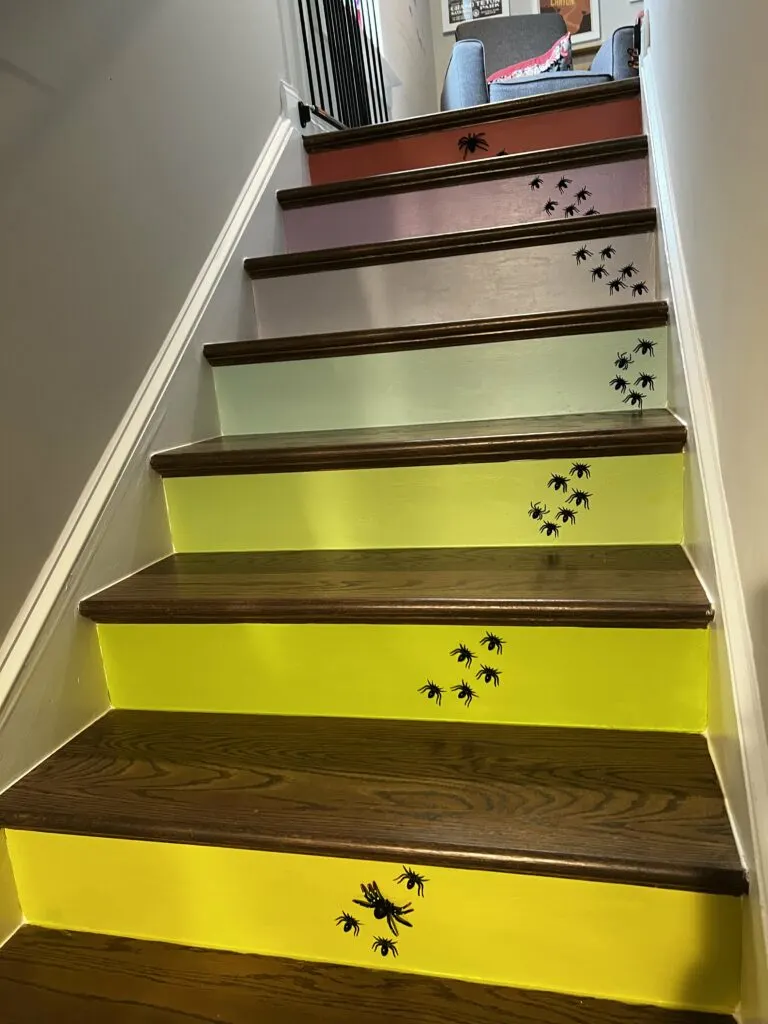 What you need:
A note on the spiders – be sure that the ones that you select have flat backs and the lighter weight, the better!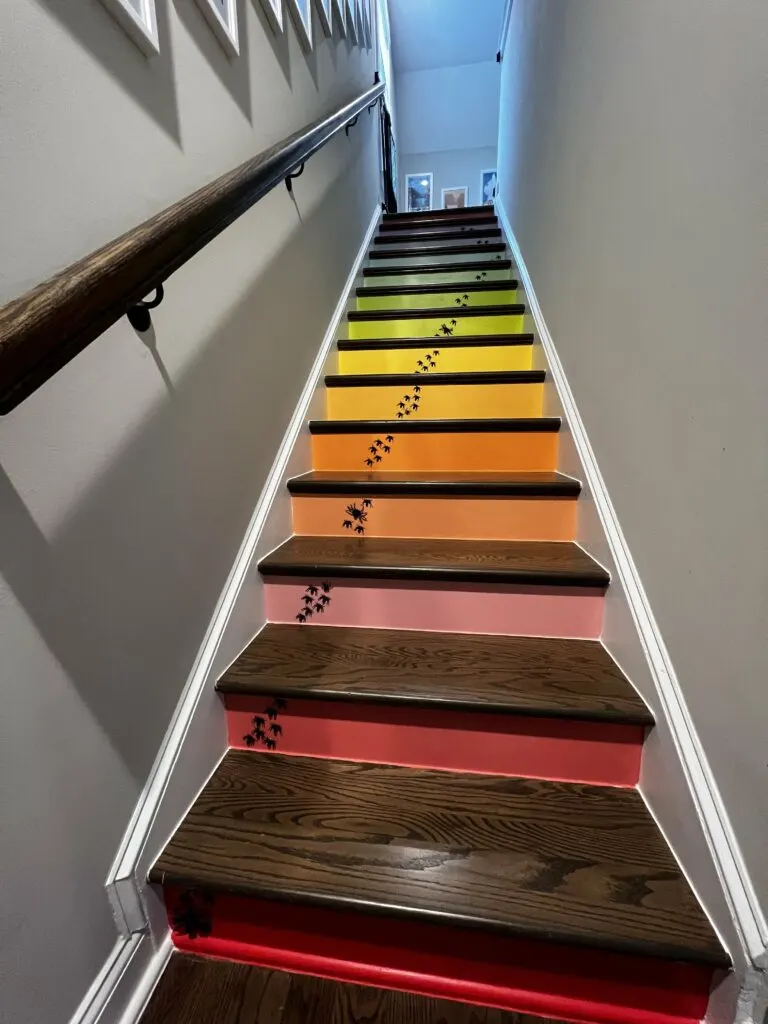 What you do:
First, design your layout I wanted a bit of a swooping design with my spiders from side to side.
Use a small dot of Blue Stick to attach your spiders to the stairs. I suggest 1 per stair to get the general shape/layout you want.
Then, fill in with additional spiders to get a full lush look – at least 5 spiders per stair!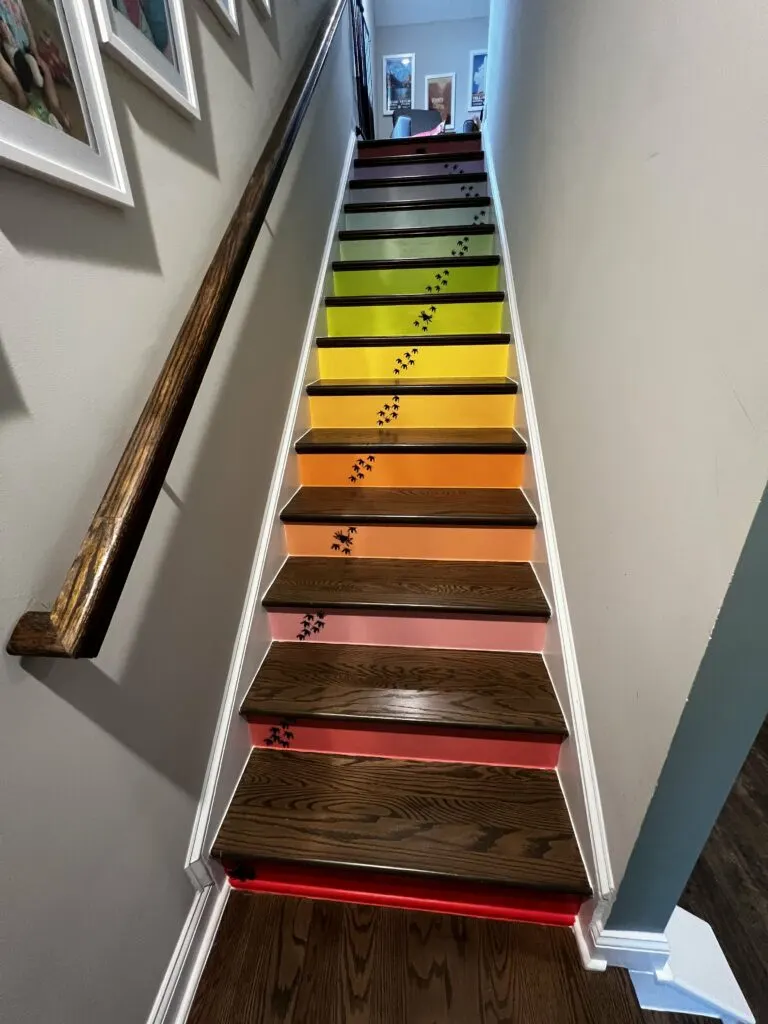 I sprinkled in a few larger spiders as well. Beware – these don't stick as well and need a lot more blue stick to stay up!
That's it – it's super simple but a fun and easy way to add spook to your home for Halloween!
Love this? Check out my spiderweb mantel idea!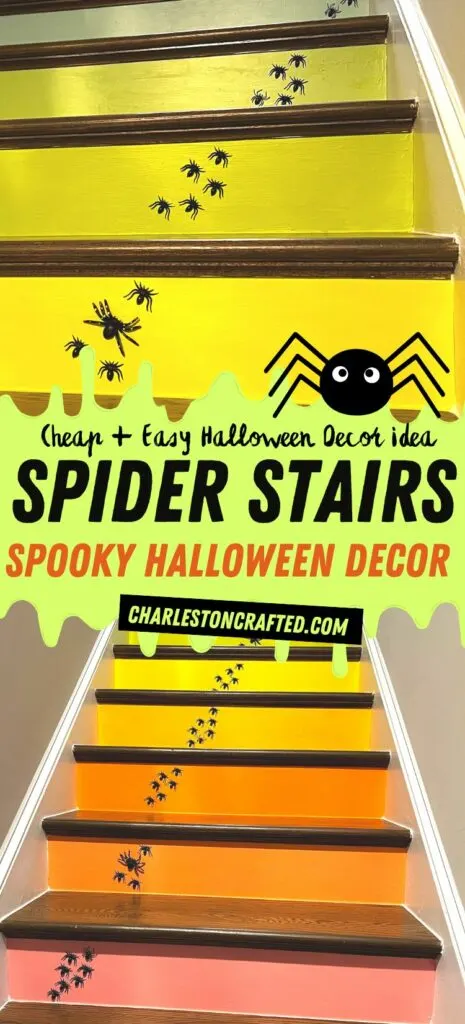 How are you decorating your stairs for Halloween?