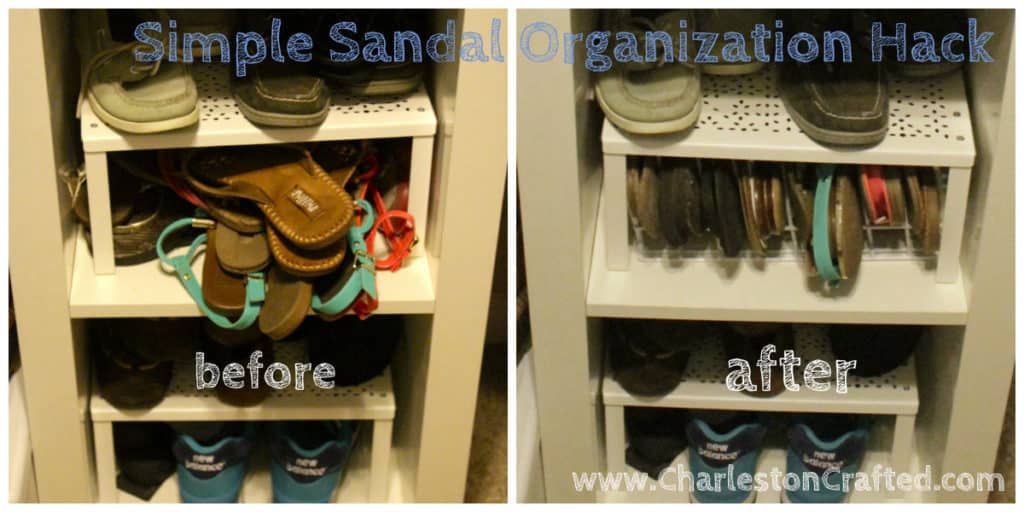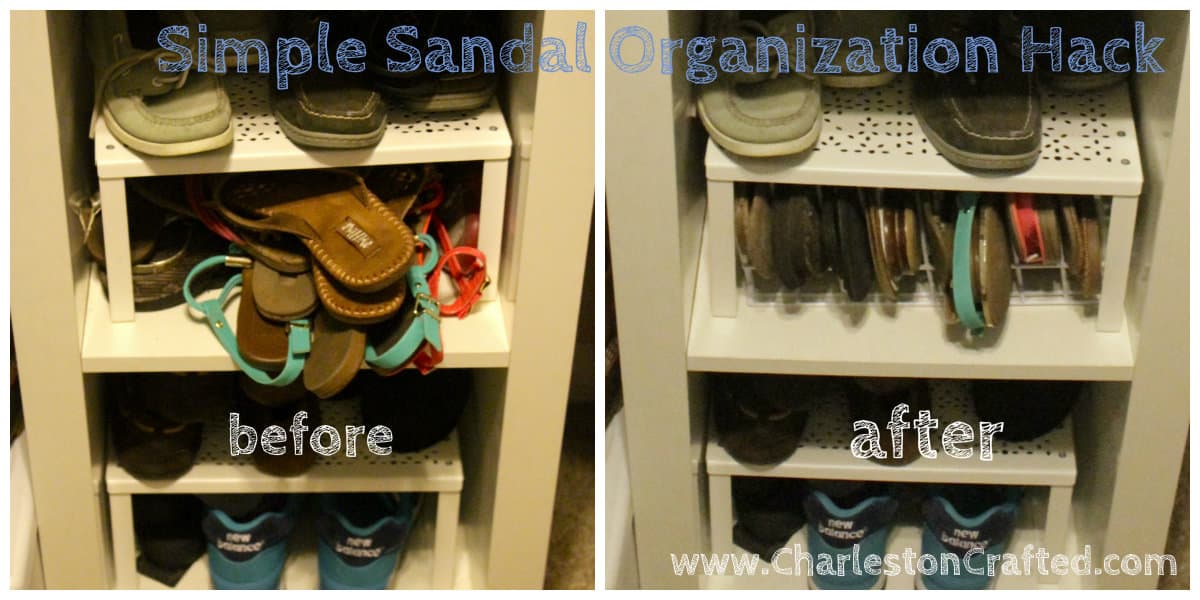 I am head over heels for my closet organization system, which features a whole shaving system just to organize shoes. However, I have been guilty of just throwing my sandals in a pile. Whoops!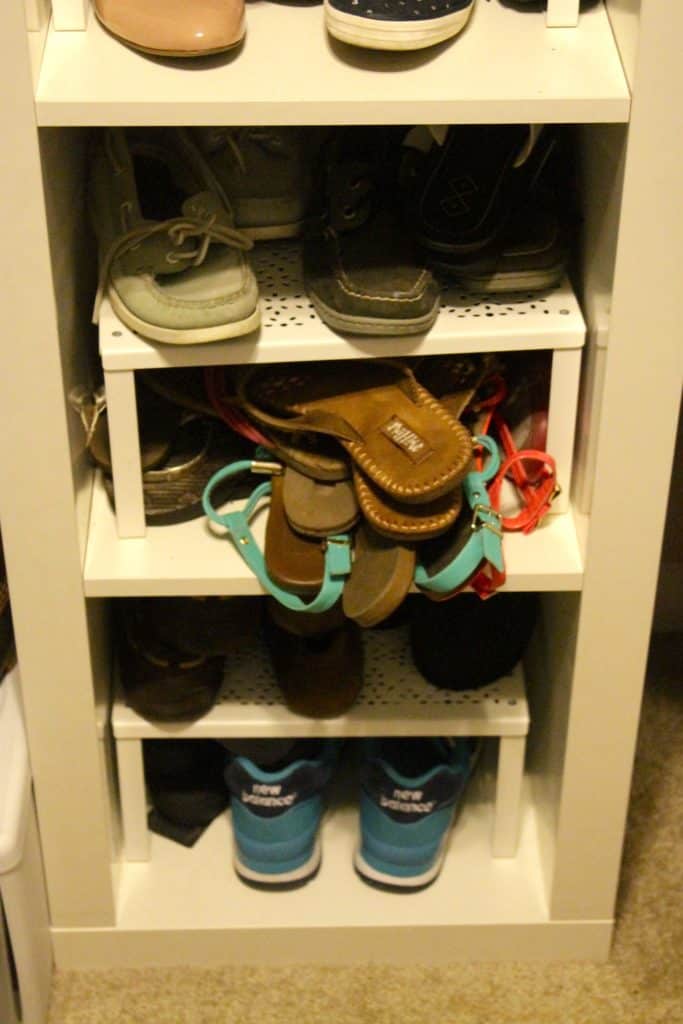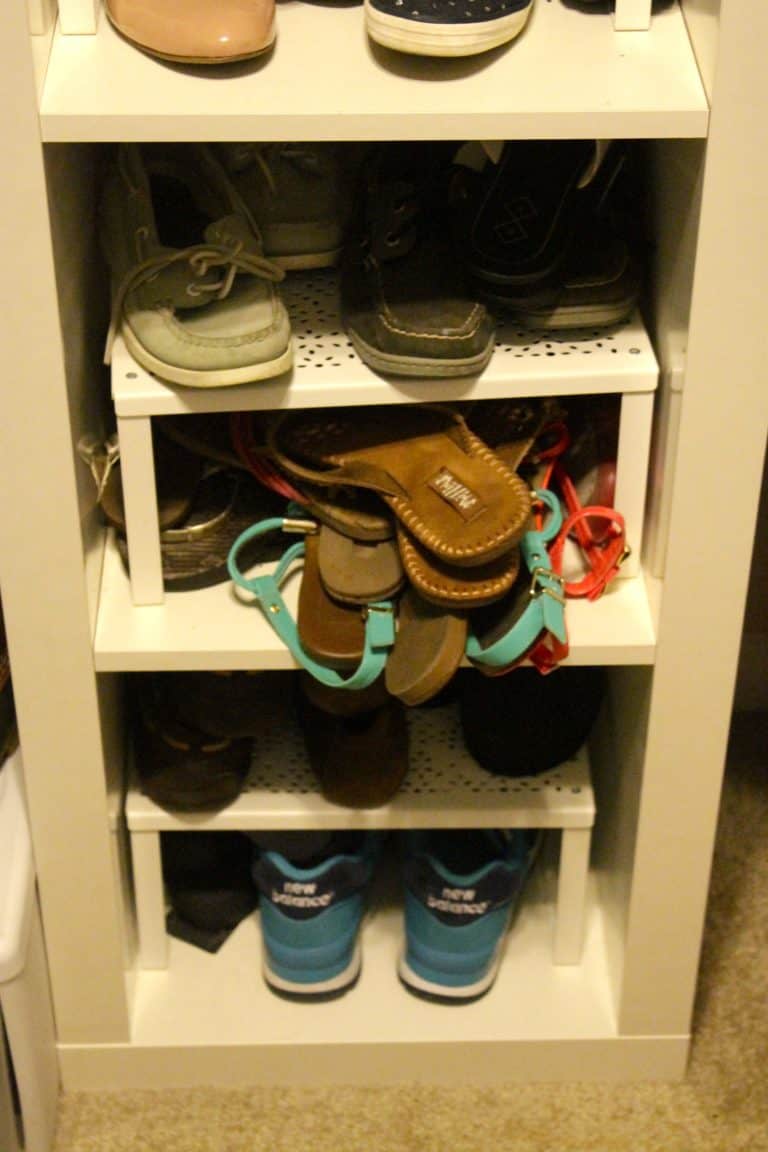 So, I decided to quickly organize them better. I knew that it would be better to store them horizontally instead of stacking them vertically. After poking around on the internet a bit, I decided to order this kitchen pot lid organizer for $9 via Amazon. I measured to be sure it would fit – the organizer is 6 inches deep and 12.5 inches wide.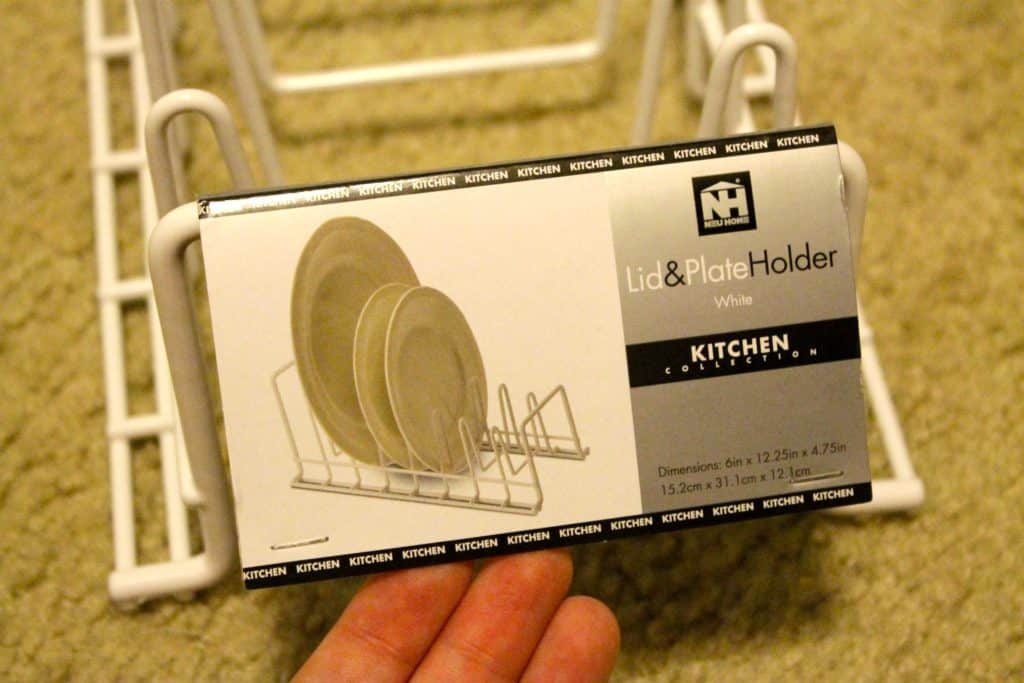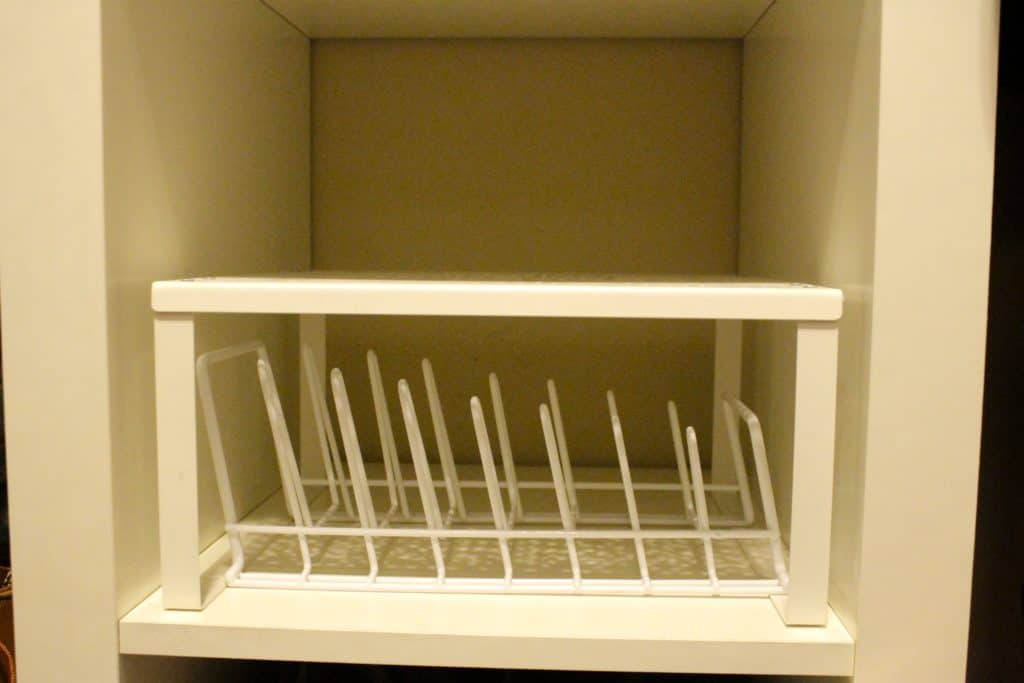 It came in 2 days (gotta love that prime shipping) and I quickly slipped it into my sandal section of my shoe organizer and stuck a pair of flat sandals in each slot. My shoes are size 7-8 and fit perfectly, but for the record, this would only work with very thin flat sandals.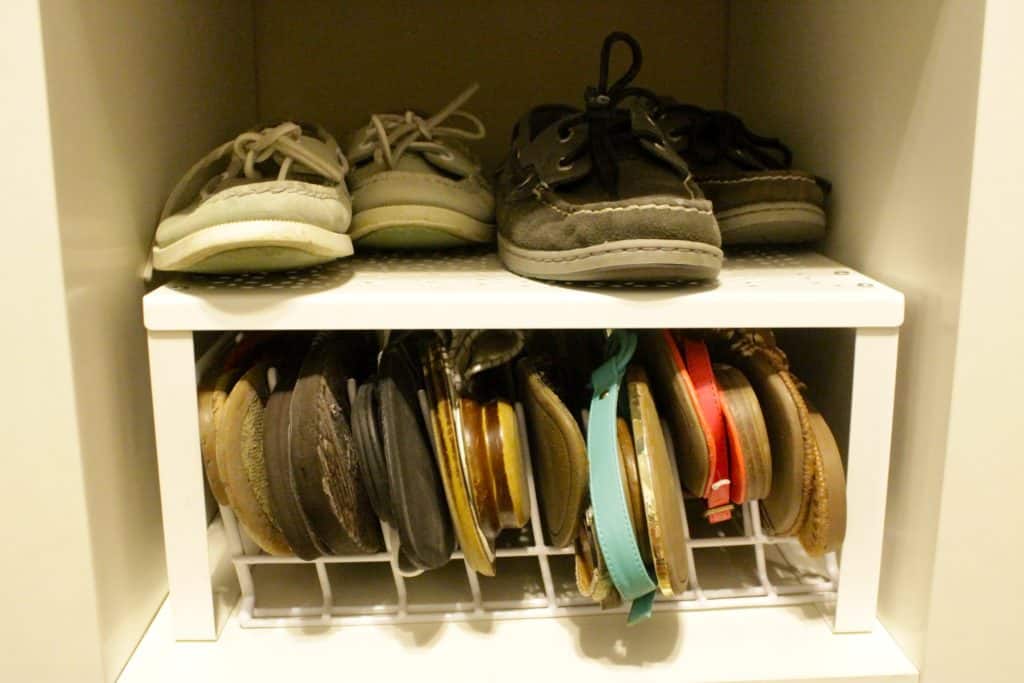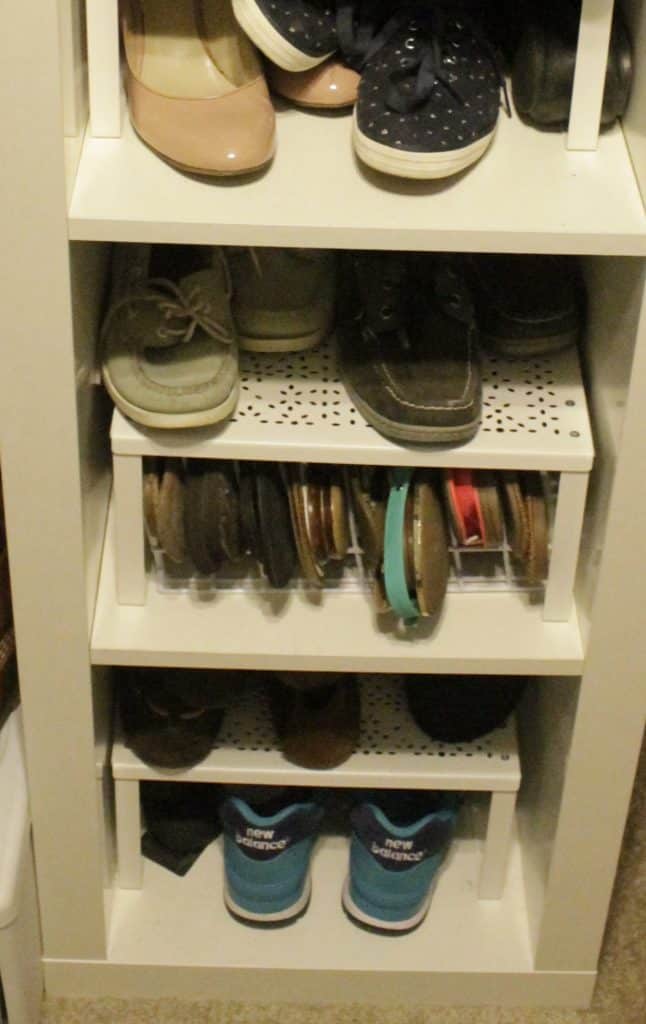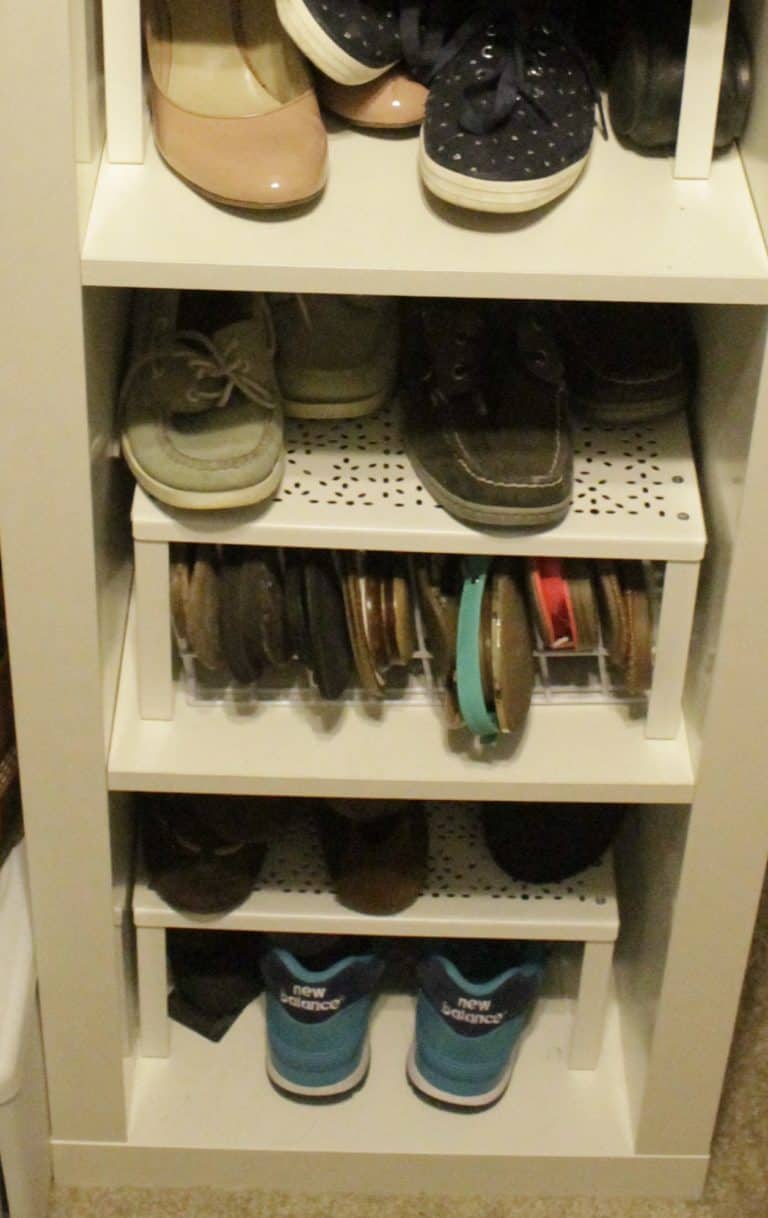 I love this new system and wonder why the heck I didn't do it sooner!
What are you organizing lately?