We are slowly but surely updating our sunroom. Recent big updates have been adding curtains to the windows and a gallery wall above the TV. The next thing that really needed to go was the rug. We have only had it for about 2.5 years, but it has gotten really gross looking. I guess that $150 Target rugs just don't wear well.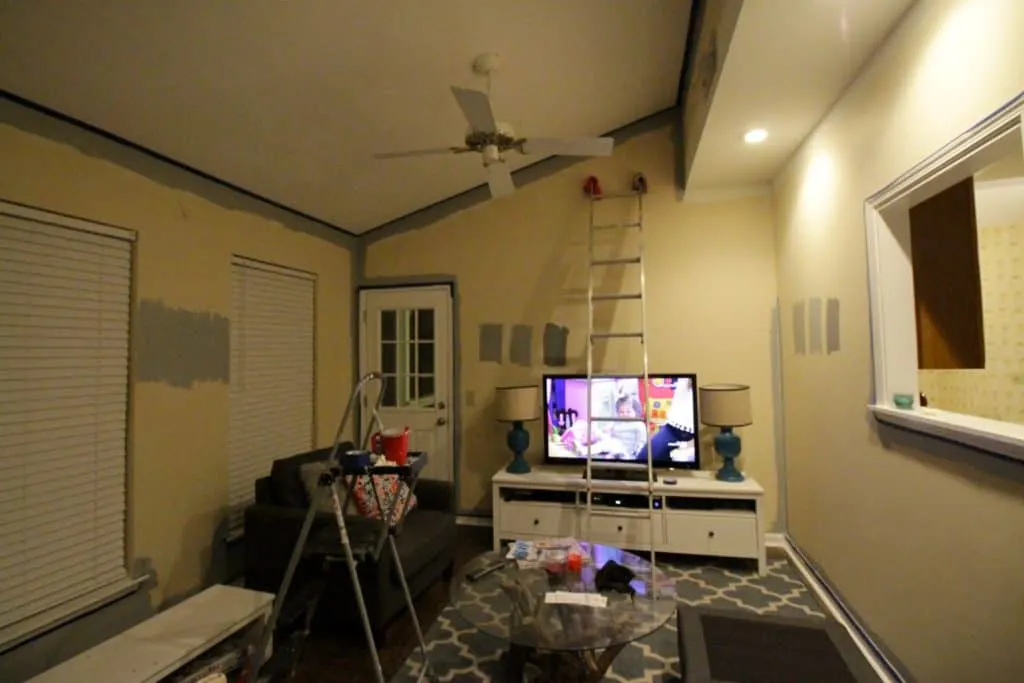 the best pic I have of the old rug!
I had a really hard time finding a replacement for the old rug. I actually wanted to go with a full faux fur gray rug, and saw loads of them at my local TJ Maxx. However, Sean was not on board. He said that it would get nasty – and he probably wasn't wrong.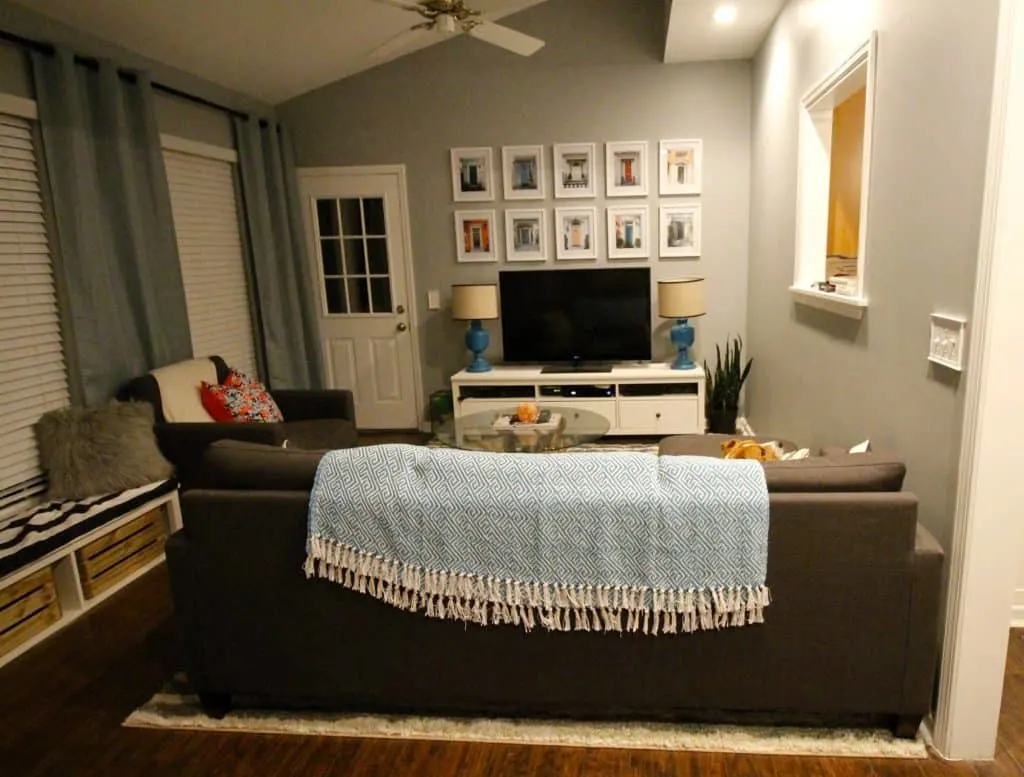 I looked at a lot of different rugs – lots of patterned blue designs. Sean was adamant that we didn't want white (because of staining – but off white was okay if it was clearly off white and not white). I wanted something a bit more plush than our last one and we wanted to keep it under $200.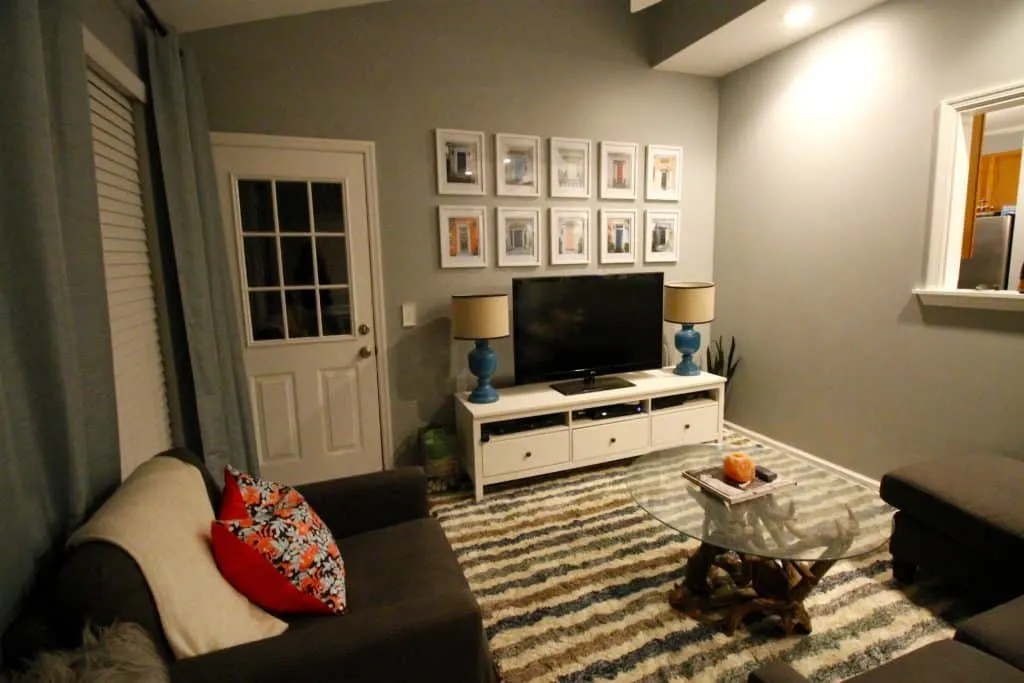 We ended up ordering this Mohawk Home Laguna Boardwalk Striped Woven Rug. When it came, we realized that it was a bit more shag than we anticipated, but it really is soft on your feet and has not shed at all. It vacuums easily and is not showing dirt (we have had it for about a month – I wanted to wait to give a good review not just based on first impressions). The stripes are definitely off white, grey, a sort of brownish beige color, denim blue, and teal. It really hits all of our home colors, which is why Sean loved it, and has stripes which are my vibe and are all over our home.
Click here to read my best tips on picking the best rug pad for hardwood floors.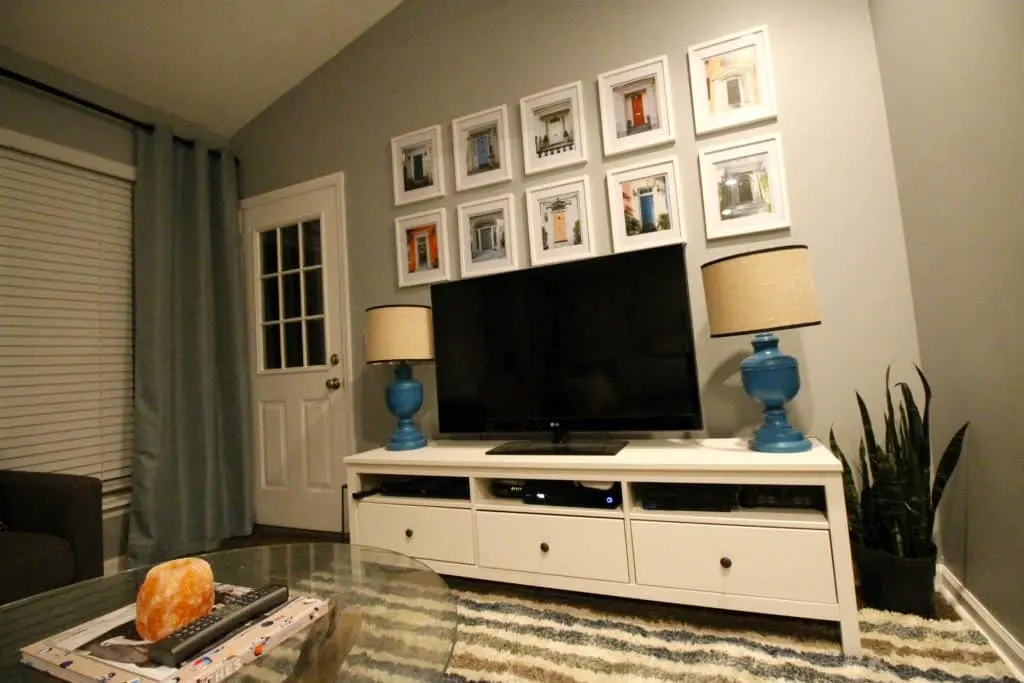 The only real snag came with my measuring – I really thought that the old rug was an 8×10′. Apparantly it was a 7×10′ which I didn't even realize was a thing, so this one sticks out just a tad bit further. Not exactly my favorite, but not bad enough to return it.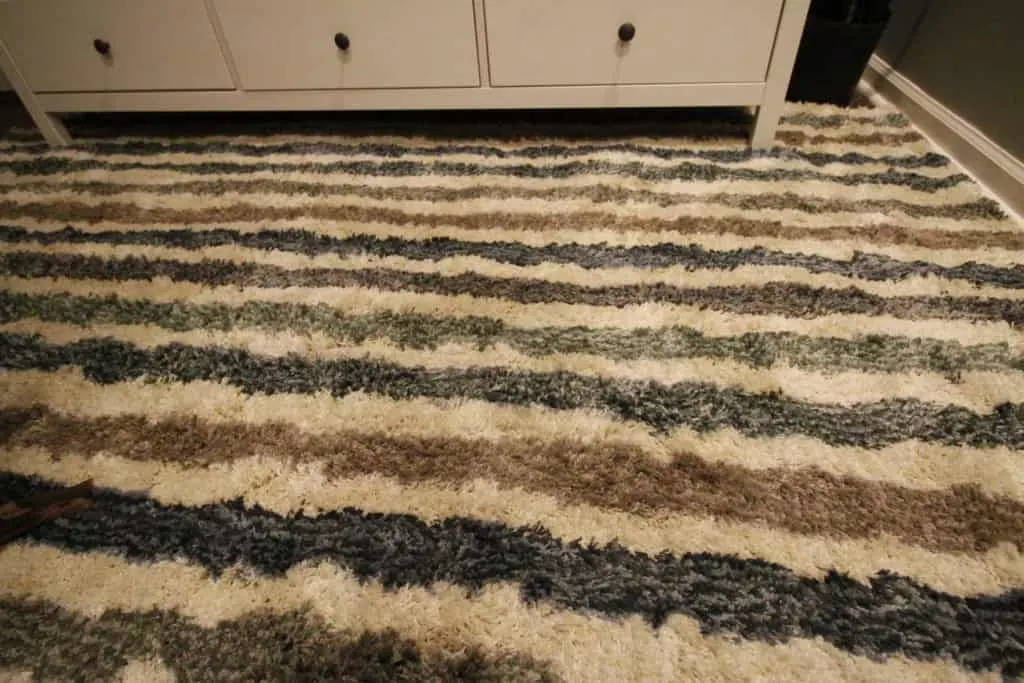 So, now our floors are freshly updated. The view looking at the TV is pretty good in my book, but the view in the other direction (towards the bar) is a hot mess. I know what I want over there, it's just low down our $ and time priority list, so we will see when we get to it!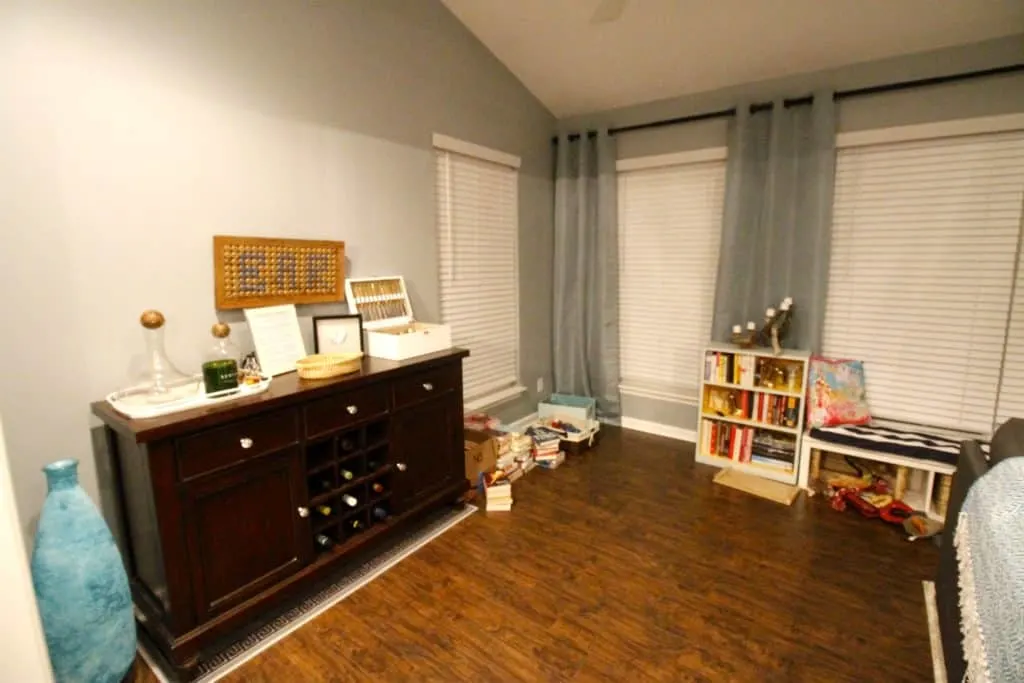 the hot mess angle
Any new and exciting purchases going on in your home?