It is really starting to feel like summer time around here – it was in the 90's this weekend! While I don't redecorate my home for every season (how exhausting!) it is always fun to bring a little something into your home to reflect the outside temperatures. All year round, but especially in the summertime, I love pineapples! Here is some of my favorite pineapple decor for the summer.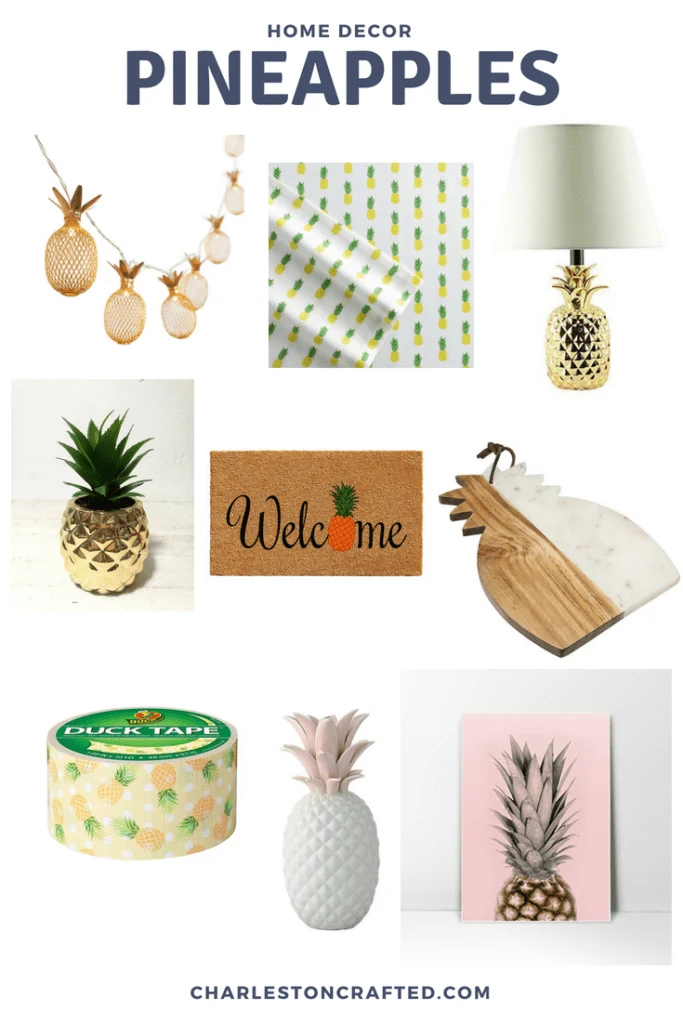 Pineapple String Lights // Pineapple Bed Sheets // Gold Pineapple Lamp
Pineapple Planter // Welcome Mat // Pineapple Serving Board
Pineapple Duck Tape // Nude Ceramic Pineapple // Pink Pineapple Print
What are you shopping for lately?