As the weather warms up, it's amazing to spend more days (and nights!) in your outdoor spaces. While I don't like to get too accessorized in the outdoors, there is one accessory that I love – a lantern! Of course they have a coastal, nautical feel but can also just feel summery and luxurious. I love pairing mine with a flameless outdoor candle for the perfect summertime feeling. Here are some of my favorite outdoor lanterns from around the web.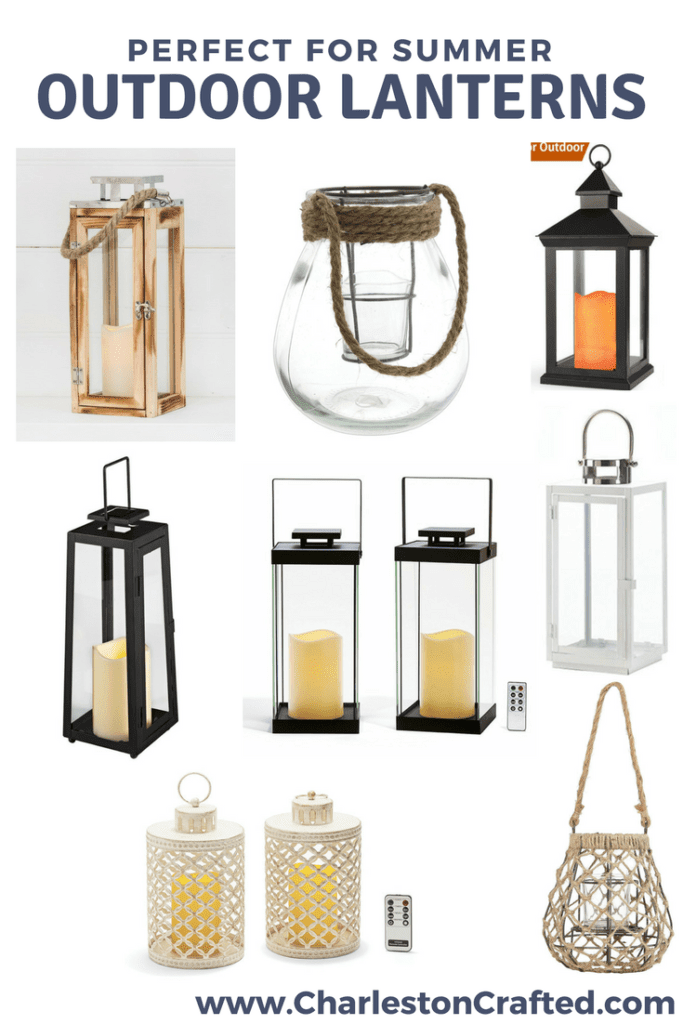 Wood + Rope // Hanging Glass // 14 inch Black
Black Angled // Large Glass // White Square
This post contains affiliate links. That means if you click and make a purchase, we receive a percentage of the sale. Thanks for your support.