One thing that we were really excited about with having a new home was having a house and yard to decorate for the holiday season. We might be biased, but we think the front of our house is really cute and lend itself well to Christmas decor.
This year, we decided to focus on white lights, garland, and red bows. I bought pretty much all of our decor at Michaels a week before Thanksgiving when they had a 25% off your whole purchase including sale items coupon. Pairing that with their regular sales (most of their holiday decor was 40% off already) and we spent about $110 on decorations, including some that went indoors. Here's what we did.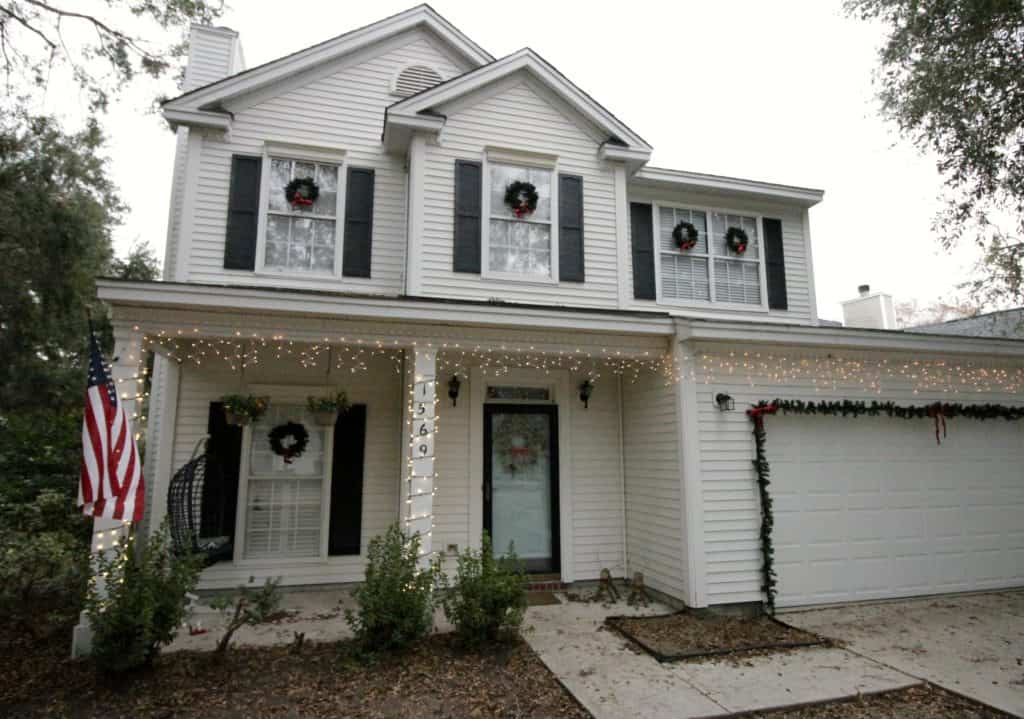 Lights: We hung 36 feet (2 strands) of icicle lights across our front porch. We also ran 2 plain strands of white lights spiraled up our columns. Maybe next year we will be brave enough to add more of these to our 2nd story roof line.
Garland: We strung up 3 strands of faux garland around our garage door. I added a big red bow (tied from wired glitter ribbon) to the center and each corner. We hope to add lights to this next year as we slowly accumulate more decor. I also would like to grab an additional strand or two of garland to do around the front door.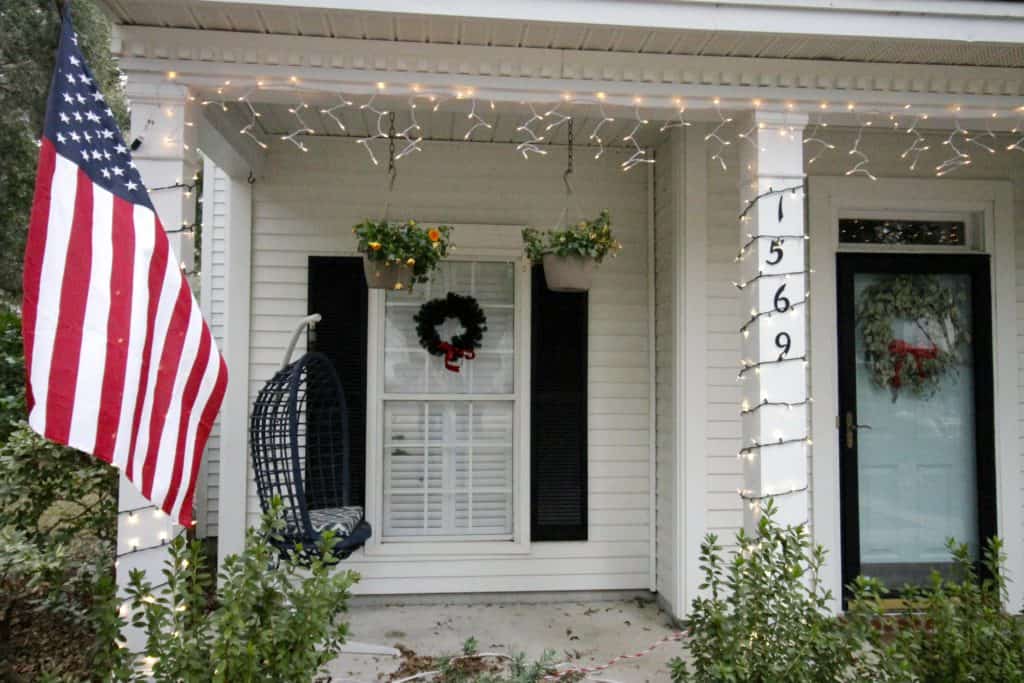 Wreaths: I left our DIY eucalyptus wreath on the front door since it dried nicely and still smells fantastic, but I added a DIY glitter red ribbon bow. We bought 5 small faux wreaths at Michaels and I added similar bows. They went on each front facing window with a suction cup hook.
Accessories: We also have our two wood slice reindeer on the front porch. I really think they are adorable!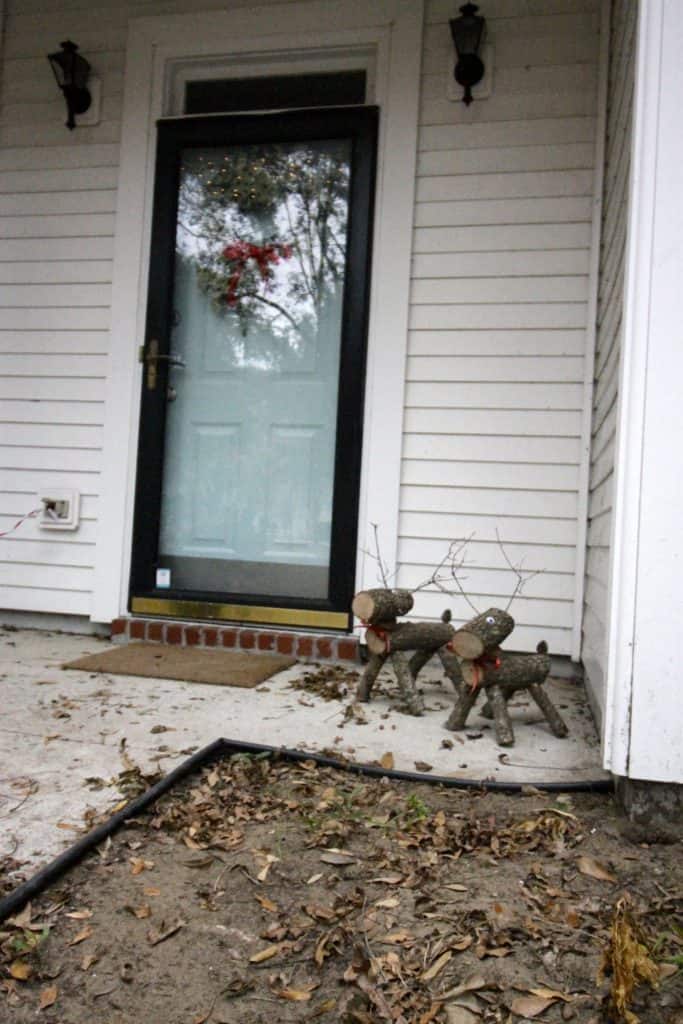 So, that's our outside decor this year! Share a link to yours below!
This post contains affiliate links. That means if you click through and make a purchase, we receive a small percentage of the sale. Thanks for supporting the brands that make Charleston Crafted possible!