We gave a corner of our patio a quick makeover this weekend to get it cozy & ready for Spring! Let's check it out!
This post was sponsored by Wayfair. All opinions are true and our own. Thanks for supporting the brands that make Charleston Crafted possible.
One interesting thing about our new house is that it is raised up a story.
That means that we have a lot of extra space underneath it. This space can't be finished for flood code reasons but it is cool bonus space.
One of those cool spaces is the concrete patio under our screened in porch. This is a nice covered patio that has been mostly where we set pots and dog toys over the winter.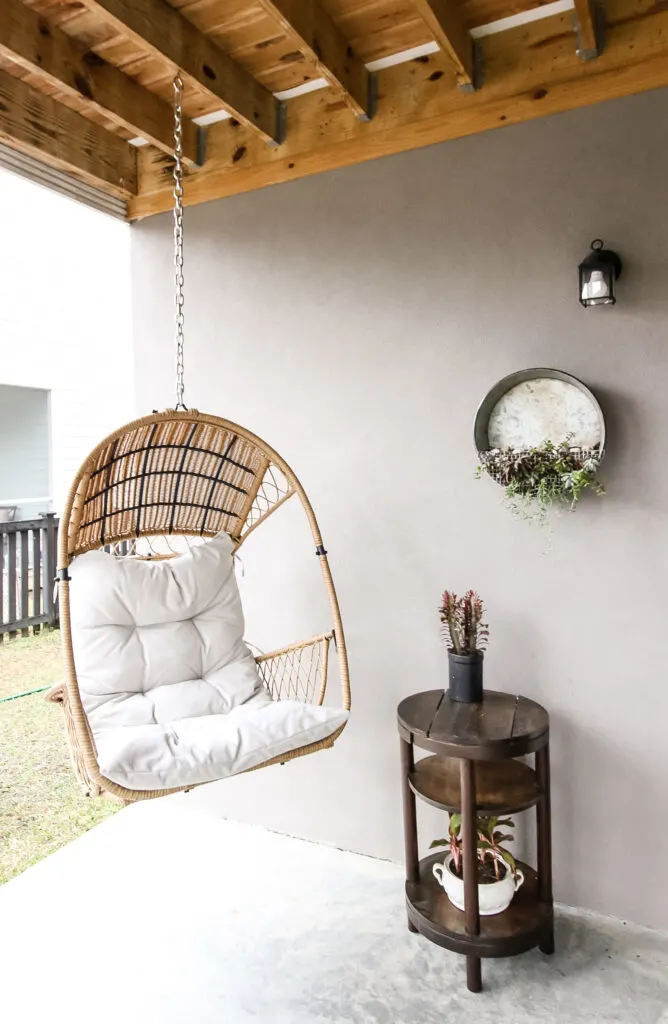 As we approach our first summer in this house, we are working hard to get the yard ready for spending a lot of time outdoors.
We had our old grill sitting here for a while, but decided to move it to another spot, which opened up a lot of space on the patio.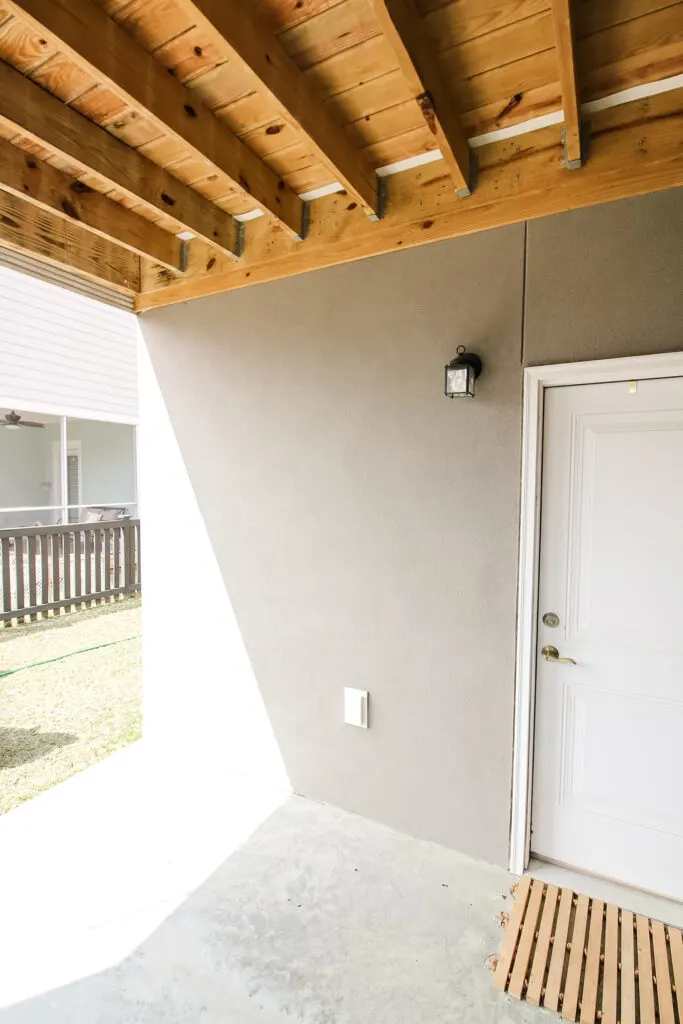 So, we decided to update a corner of our patio to make it a cozy hang out space.
The centerpiece of our new patio set up is this hanging chair swing from Wayfair!
I have always wanted a hanging "egg chair" and love that this one is extra wide and very cozy.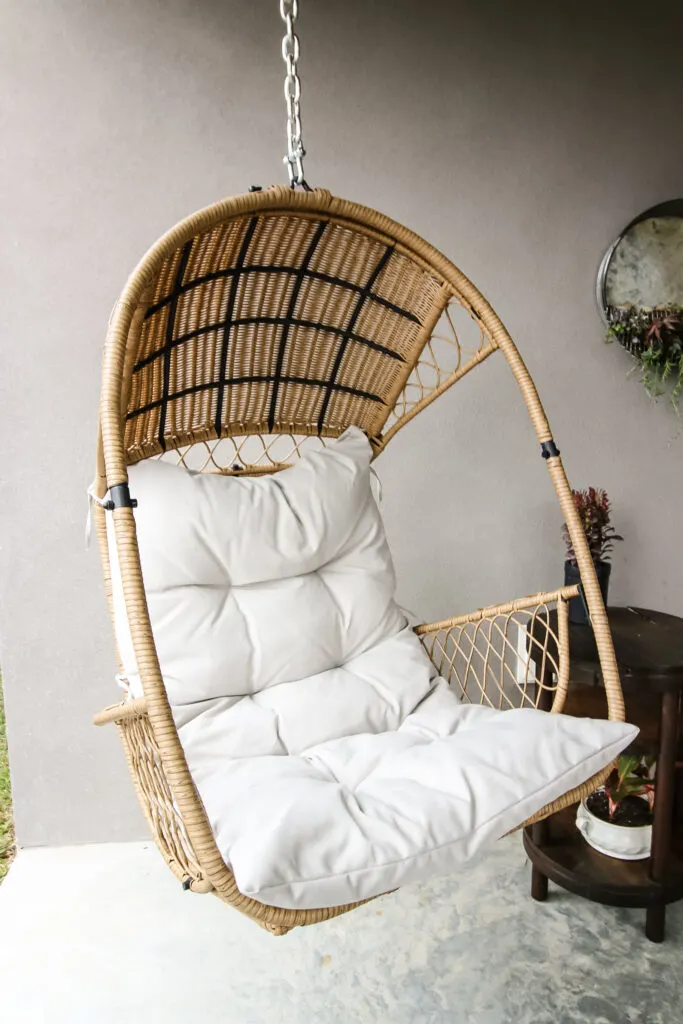 It was surprisingly easy to put together – Sean and his dad snapped it together in about five minutes – and we hung it using a heavy duty eye hook and chain we picked up at the hardware store.
We opted to hang this swing right along the wall of the house. It can't really swing in this spot, but you still get the feeling of hanging and swaying – it's not really a swinging swing, if that makes sense.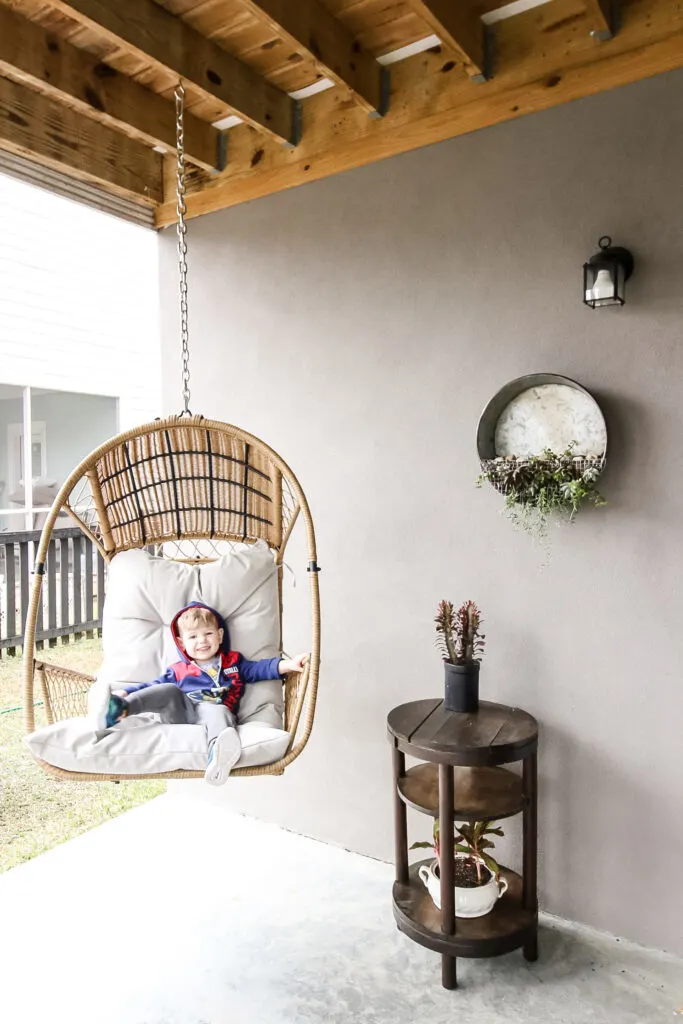 We hung it extra low so Luke can easily crawl in. It's the perfect spot to hang out, enjoy a cold beverage on a hot day, and watch him play at his water table!
Click here to get your own hanging swing from Wayfair!
I love how this little corner turned out and am excited to enjoy this space this summer.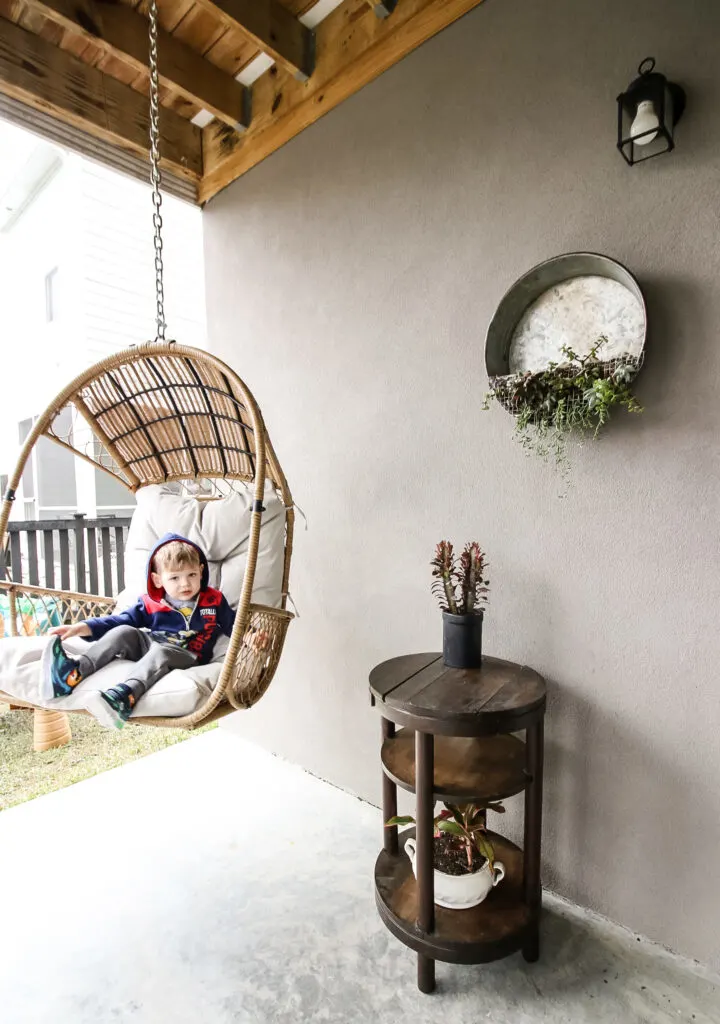 Be sure to check out the other projects we did in this space:
How to drill drainage holes in pots
I still want to figure out some lighting or even a fan for this space – the ceiling is the underside of the deck overhead, so there is no way to hardwire anything. We will have to get creative!
We also would like to add a rug or flooring, or maybe even paint the concrete, just to jazz it up a little bit.
That project is to be determined and not something we have on our schedule yet!
Check out all of the fantastic seating available at Wayfair!