Christmas can be a very stressful time. If you need help providing Christmas gifts to your family this year, these organizations can help.
Christmas is a favorite time of year for many people – but it can also be extremely stressful.
Cooking, cleaning, hosting, providing gifts and entertainment and meals can really add up. Add to that the parties and the events you are expected to attend – and it can be super overwhelming.
This year has been extremely hard on many people. Christmas is one chance at normalcy and joy – but that might be hard to swing financially.
Whether you have had a good year or a bad year, it's ok to need help at Christmas time.
However – kids don't get it. Your family shouldn't have to suffer because you've fallen on hard times.
Your kids shouldn't have to see other kids at school get presents from Santa and wonder what they did wrong.
There are many organizations with missions and programs to provide gifts for families in need. You just have to reach out to them and see how they can help you.
If you've had a hard year, these organizations might be able to help you put some gifts under your tree.
If you've had a better year, consider donating to these organizations to help others who aren't so lucky.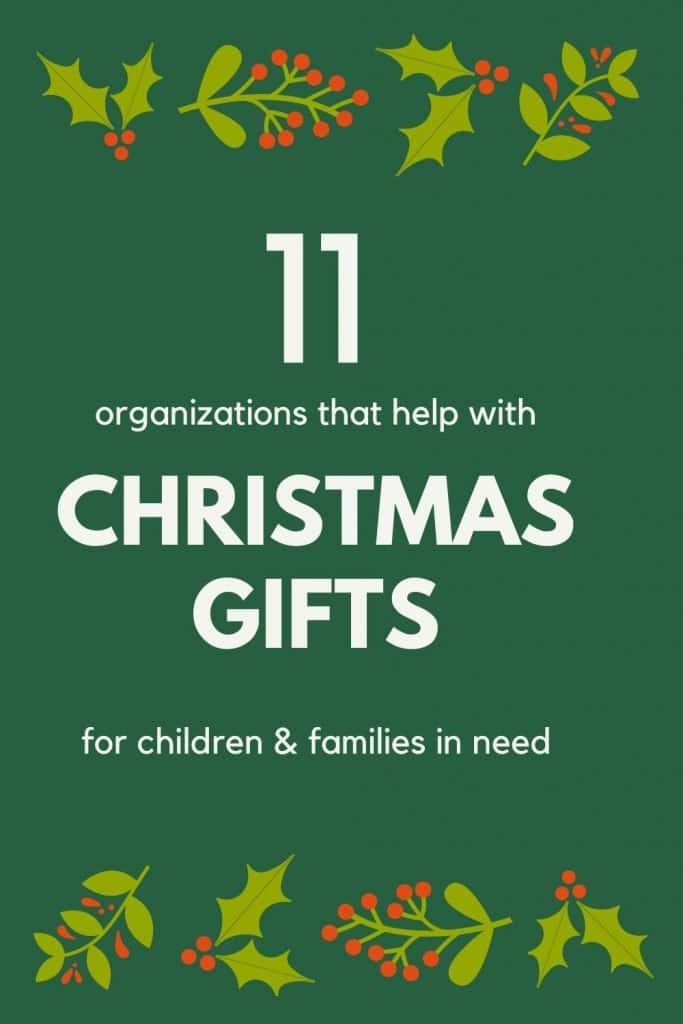 Organizations that help with Christmas gifts
The Salvation Army
The Salvation Army is a huge organization that operates all across the country. They provide food assistance and other assistance programs for struggling families all year long.
However, they really provide a lot of social services at Christmas.
Salvation Army Angel Tree Program
In this program, the Salvation Army provides Christmas gifts for children in need. These gifts are often in the form of clothes and toys.
Kids are able to place their name and a holiday wishlist on a card.
The card is then selected by a family in your local community that wants to help. They then purchase Christmas presents off of your child's wish list.
You can contact your local Salvation Army to see how to sign your child up for an Angel Tree.
Salvation Army Holiday Events
Salvation Army hosts Christmas events like parties for kids and Santa visits to children in hospitals. These events serve to provide your kids with a little bit of holiday cheer as well as small gifts.
These events are a great way to keep the festivity of the holiday season without having to pay for an expensive party.
Contact your local Salvation Army to see what they have to offer.
Toys for Tots
Toys for Tots is a huge program run by the Marines that helps to donate toys to kids in need each Christmas.
They make it very easy to apply to receive toys for your kids – apply here!
If you want to donate, they collect new and unwrapped toys. Use this link to find your local donation spot.
Your local food bank
You might think that your local food pantry just gives out food. They totally do give out food, but they are often hubs for organizations that work to help low income families.
The employees of food banks are often extremely well versed in the assistance programs available for the holidays and year round in your area.
If anyone will know who is passing out free Christmas gifts in your neighborhood, it is the food bank. Call or visit them to ask for what resources and holiday assistance programs they have available.
The Prison Fellowship Program
If you have a family member who is incarcerated, this organization might be able to provide you with some assistance.
The Prison Fellowship Program works directly with kids who have an incarcerated family member.
They run many year long programs, but have a special Angel Tree program during the holiday season.
It is a great program to get involved with and could help your kids long term, beyond just free Christmas gifts.
United Way
United Way is another huge organization with smaller, local chapters around the world. Click here to find your local branch.
The United Way is a fantastic place to go for referrals. They will be able to give you a list of all Holiday Assistance programs in your areas, how to apply, and how to qualify.
Save yourself time from Googling around and contact your local United Way chapter directly.
Operation Christmas Child
Operation Christmas Child is a branch of Samaritan's Purse. They work to provide a shoebox full of gifts to children in need on Christmas morning.
The gifts that they provide are often practical. If you need help with hygiene and similar care items for your kids, these shoeboxes are really fantastic.
Want to donate? This is a great organization to work with if you have a group – such as a scout troop or school class – that wants to box up donations for kids in need this Christmas holiday season.
USPS Operation Santa
The USPS has an amazing Christmas Gift Assistance program called Operation Santa – read all about it here.
Basically, kids in need can write letters to Santa. They are scanned by the USPS and put online for those who wish to donate to shop from. Then, USPS takes care of delivering the toys to children who need them.
This is another fantastic way to connect those in need with those who want to give!
Christmas Spirit Foundation
Looking for a free Christmas tree to go with your family's gifts?
The Christmas Spirit Foundation has a few holiday events that mostly are for helping the troops and their families.
Trees for Troops is a branch of their organization that works to provide free Christmas trees to military families around the globe.
The trees are actually donated mostly by tree farmers and sent via FedEx around the world. Pretty cool!
Local Religious Organizations
Many local religious organizations offer extra services during the holiday season, and you do not need to be a member to benefit from them.
Ask locally for groups that might be hosting Angel trees or other toy drives. You may be able to get involved long-term in their year round assistance programs, too.
The Lion's Club
Lion's Clubs are locally run organizations that each have slightly different programs. However, most of them have holiday-centric programs that provide either food or gifts or both for those in need.
Use their location finder to search your zip code to find the club nearest you and see what programs they have available – many branches provide Christmas presents to those who they can.
Santa's Little Helpers
This is actually a Reddit board – access it here – but it is a place for people to connect those in need with those looking to help each holiday season.
If you are in need, you can apply to receive help, and if you are looking to donate, they make that easy and secure, too!
Here are 5 organizations that help provide free food at Christmas.
Did I miss and Christmas gift programs that you know of?
Facebook | Instagram | Pinterest | Twitter | YouTube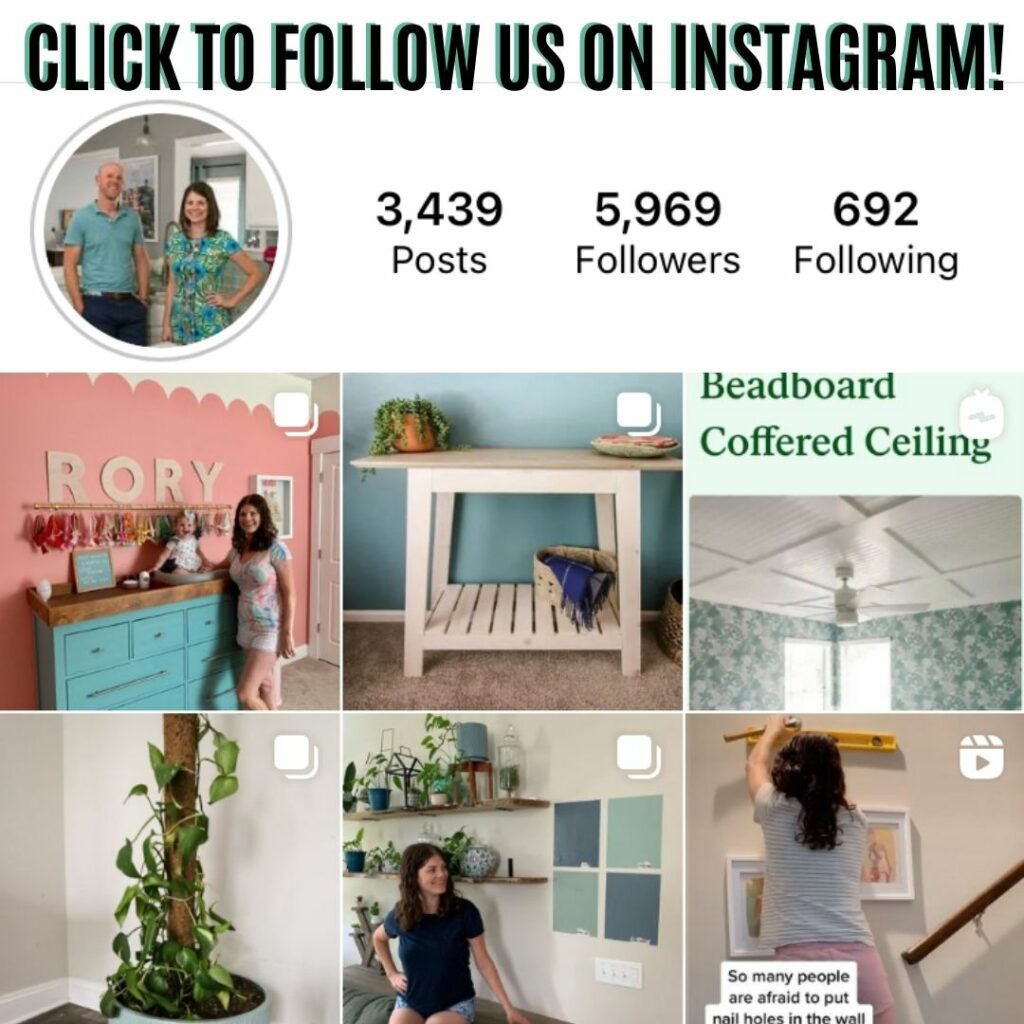 ---
Can we send you our newsletter?
Another great way to keep up with out latest projects is by joining our weekly newsletter! Get alerts of our latest projects and special peeks behind the scenes!
Follow along on Instagram
Join our online community where we share real time behind the scenes looks at our DIY projects and peeks inside our home + family!
---