We have a Nest thermostat and have been using it for 2 years now. While it's great, we have really uneven heating and cooling in our home. The whole house is on one HVAC system but different rooms heat really differently. The office and the sunroom are definitely the hottest rooms in the house – because they have windows on the side of our house that bakes in the sun for the majority of the day.
So, when Nest released their new Temperature Sensors, I decided that it was worth a try. I got the three pack to put them in 3 rooms – our master bedroom, the office, and the sunroom. They came quickly via Fed Ex.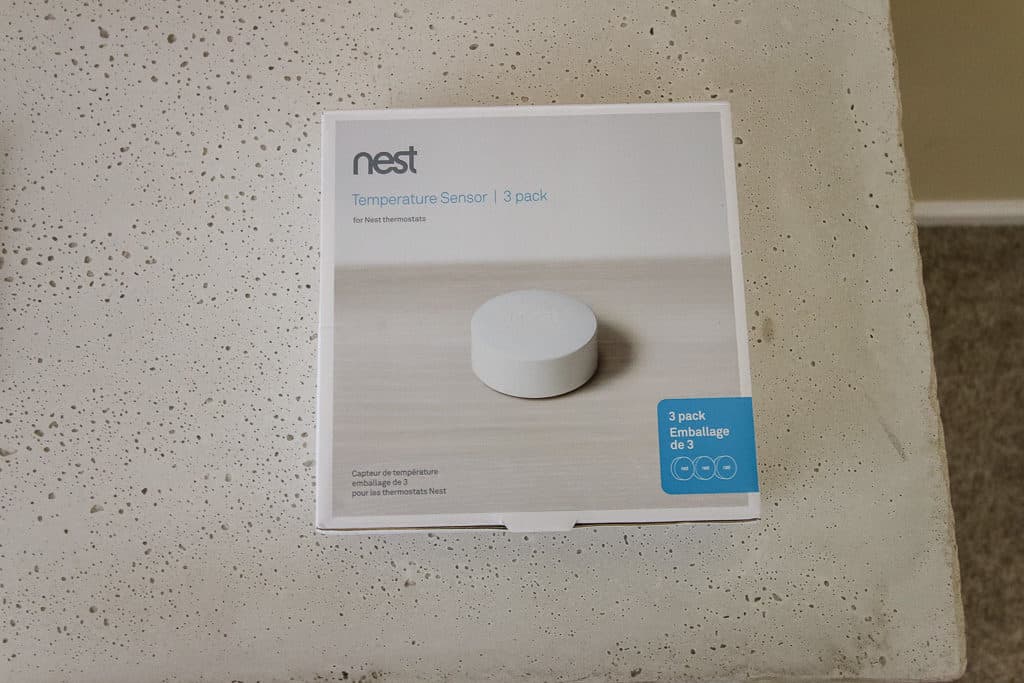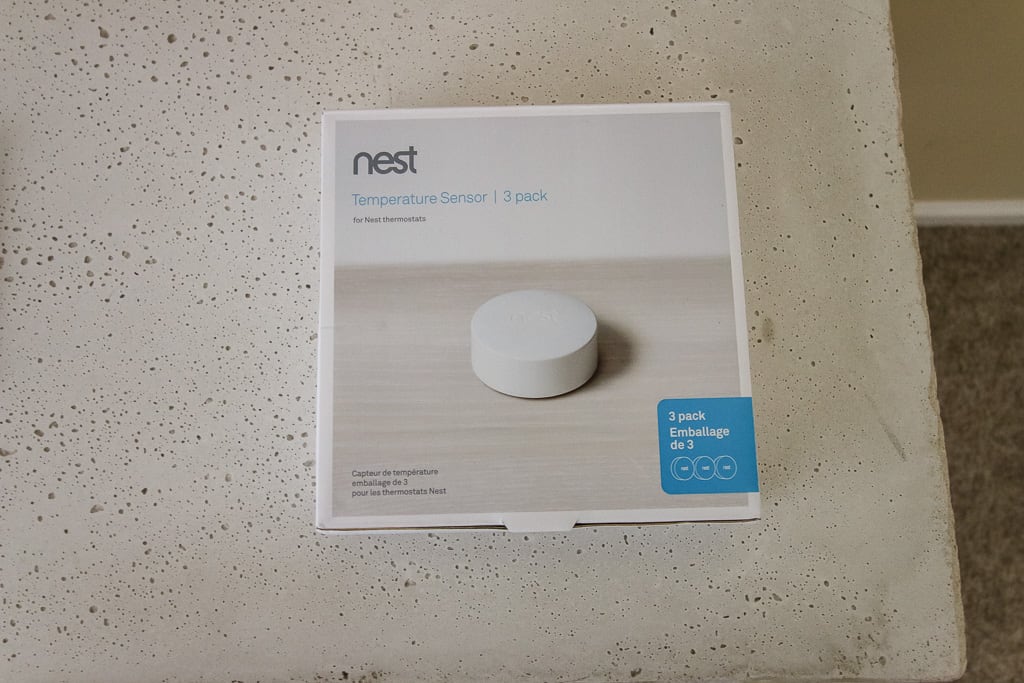 Nest Temperature Sensor Review
I was surprised at how simple it was to set up. Instructions come in the box, but all you do is open your Nest app, click that you want to add a new piece of technology, and scan the barcode on the back of the sensor. Next, you go hold the sensor in the room where you want to put it and click to connect it to your main thermostat. I had one "fail to connect" on the first try, but it worked on the second try. The sensors come with screws that you can use to mount them on the wall or sit them on a shelf.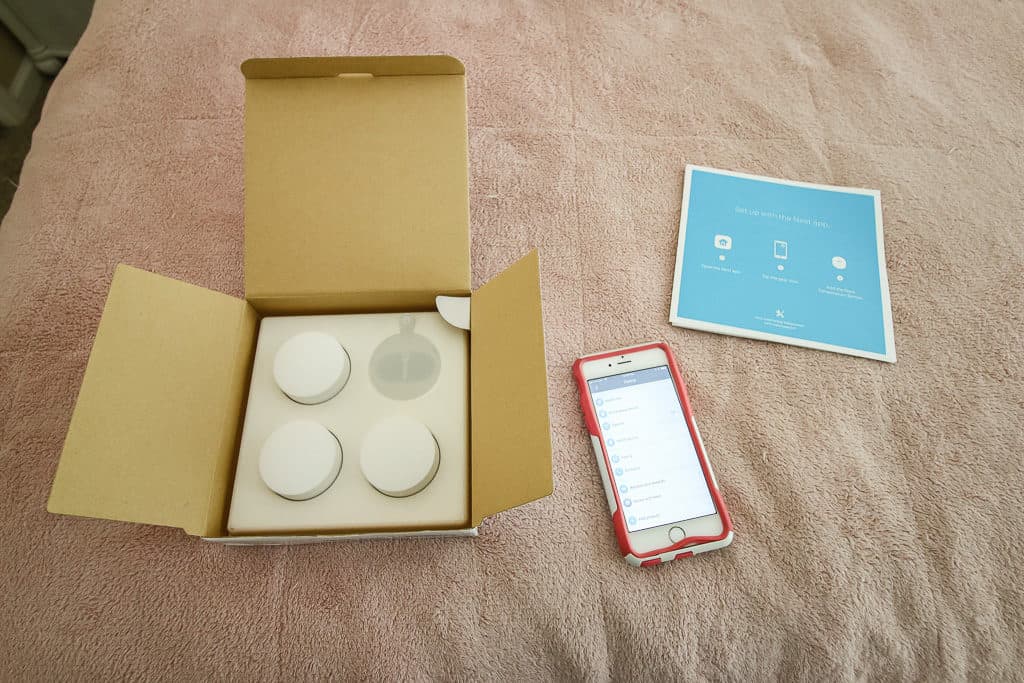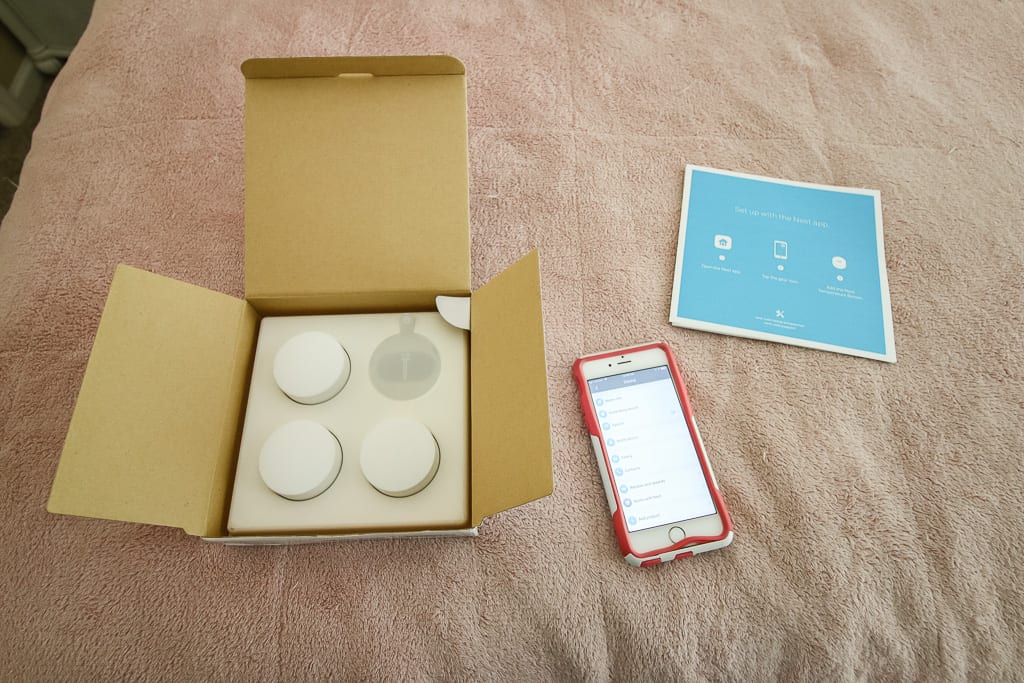 So far we are really enjoying being able to set the temperature in different rooms at different times of the day. When one of us works from home, making the office more comfortable during the day has made a huge difference in being able to actually use those rooms this summer!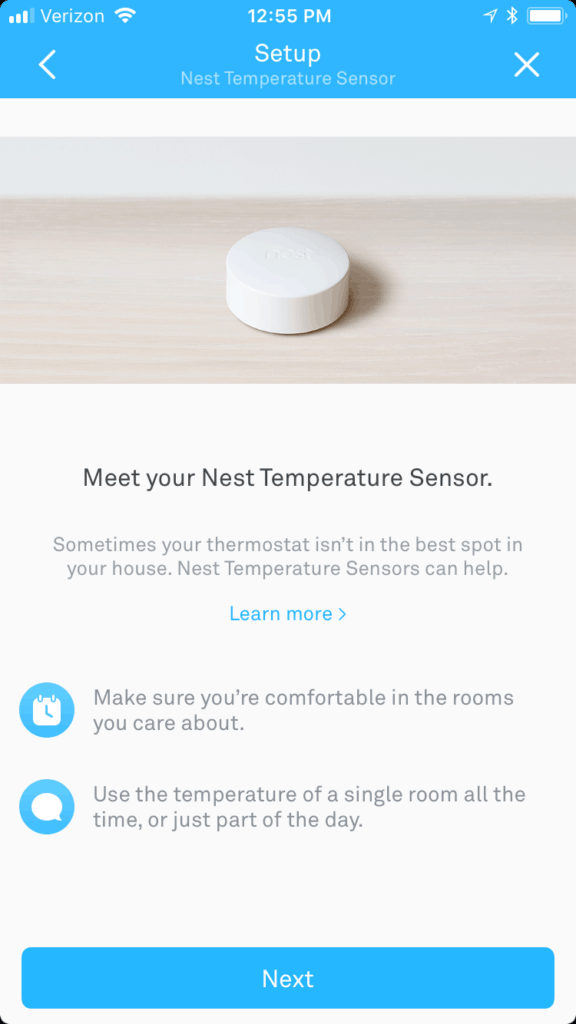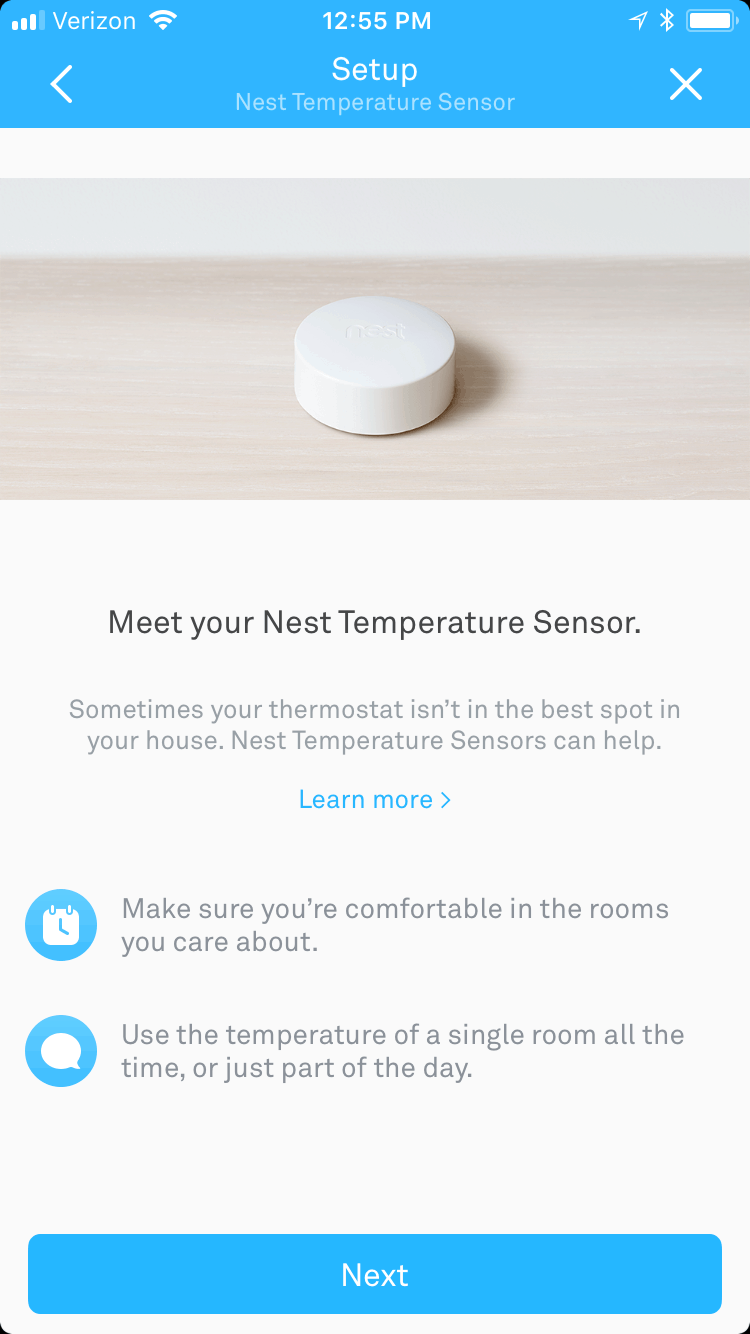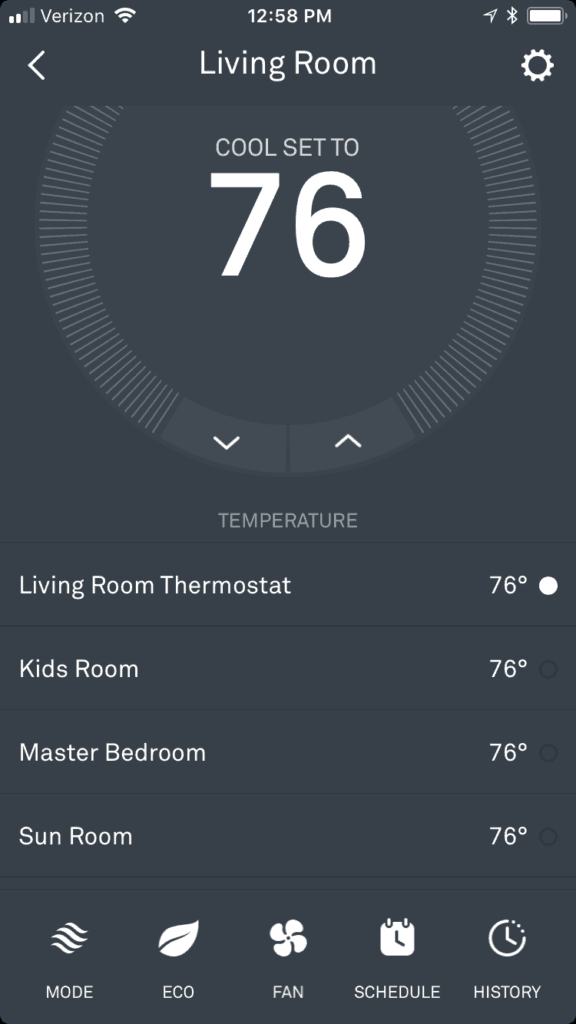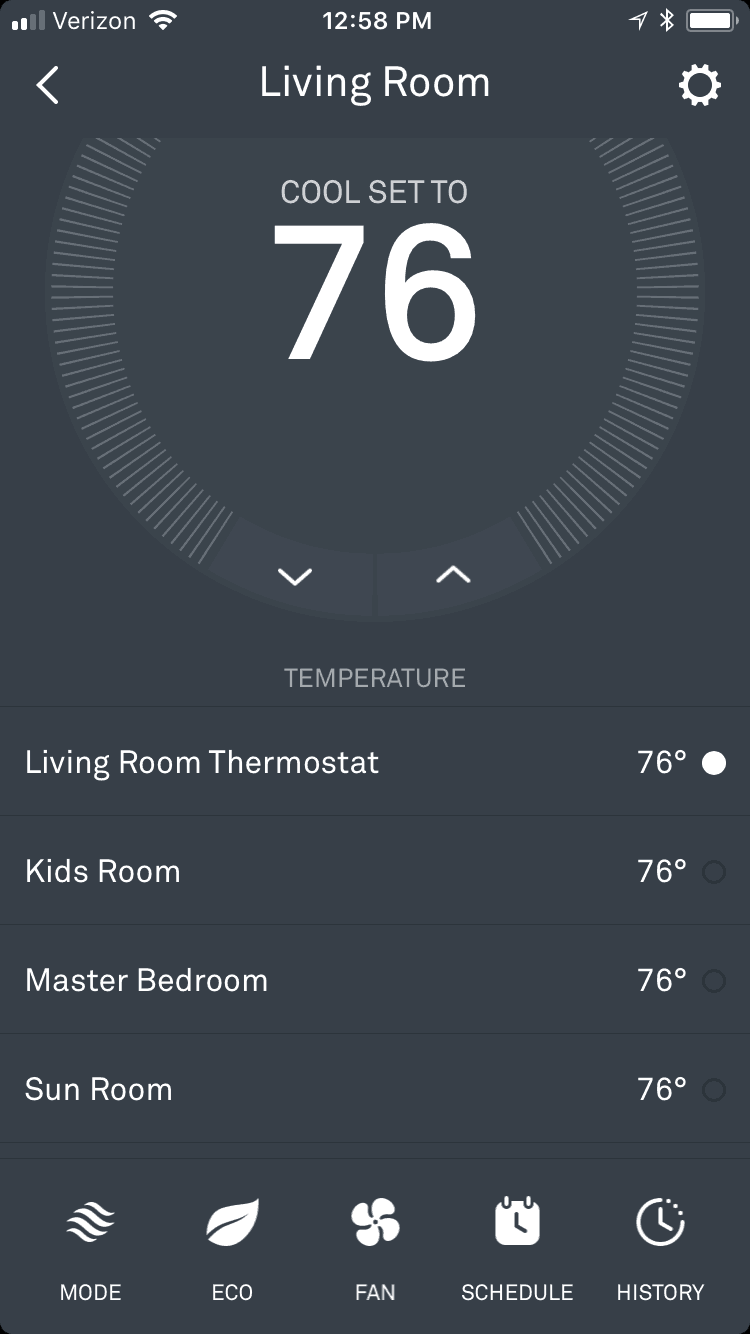 I would definitely recommend the Nest Temperature sensors if you have very different temperatures in rooms in your house and would like to regulate specific rooms at specific times of the day.