I know, I know, Christmas is less than a week away. And it's totally likely that you're still looking for a present for someone. Maybe everything is over your budget, maybe you can't find the perfect thing. Here's some ideas out of our DIY archive that are low cost, super cute, and make great gifts.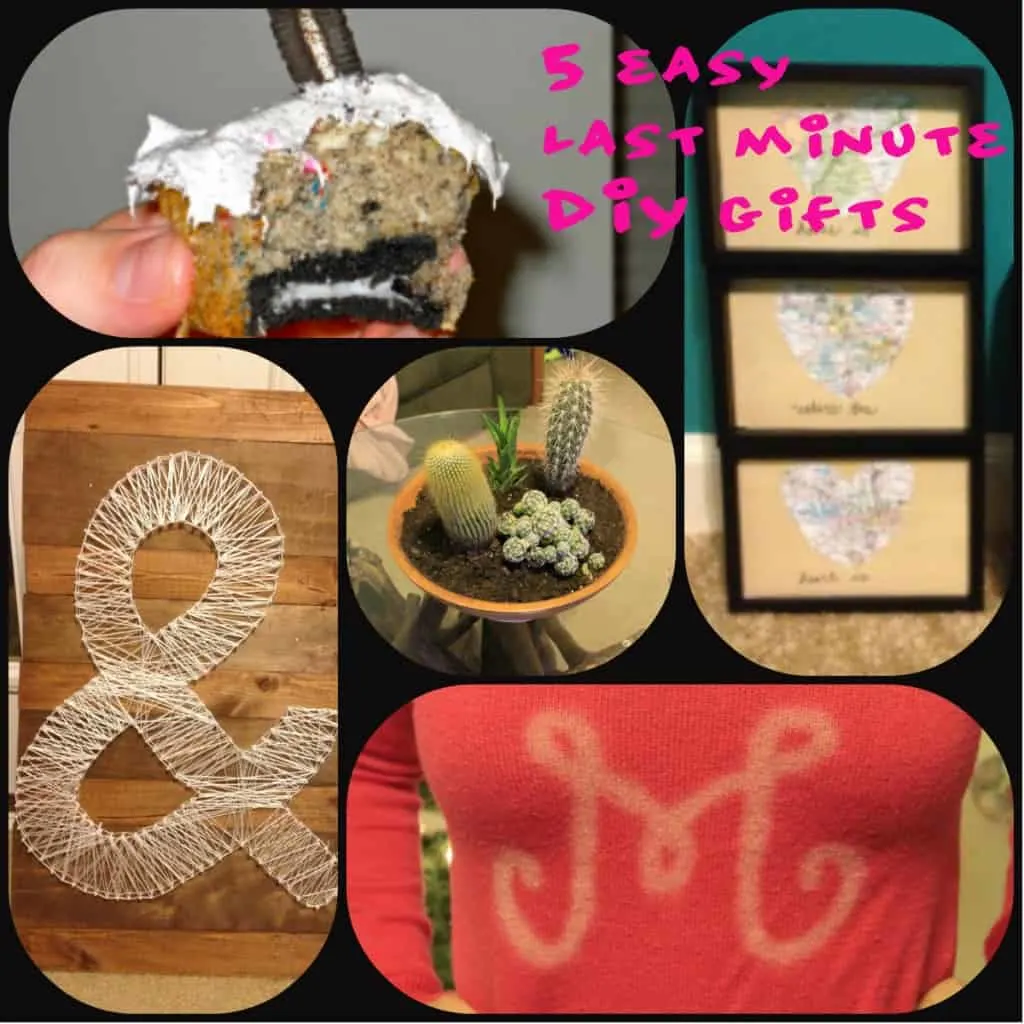 Oreo Cupcakes // The first time Sean & I met, I tricked him into assembling a piece of furniture for me (and 2 years later, I'm still tricking him into assembling furniture…) The next evening, I brought him a Tupperware of these Oreo Cupcakes to say thanks. As they say, the rest is history. Regardless of if you're trying to snag a man or just say Happy Holidays to your coworkers, there are few simpler, "clutter free", inexpensive, and well appreciated gifts than killer baked goods. And as far as the cupcake train goes, it doesn't get any higher on the least-work-to-highest-yum ratio than these.
Simple String Art // String art is trending and the supplies are super cheap. For a gift, I'd keep it smaller than an 8"x10" and shape their first initial. You could even take the glass out of a frame, stick in a piece of cork, and use map pins as your nails. What a cute desk accessory!
Heart Map Art // I made these as Christmas gifts last year and they were very well received. You only need a small section of a map, so pick up a freebie (AAA or visitors centers often have free maps) or print one off the web!
Monogrammed Sweater // Anything customized looks more expensive than it is. Pick up inexpensive, brightly colored sweaters at places like Old Navy or Target and use a bleach pen to customize them! Big initials, "pocket sized" monograms, or even designs like a swirl, a heart, or a symbol are easy ways to take a simple gift up a notch.
Single Serving Cactus // People love gifting plants, especially as hostess gifts. If you're gonna go plant, go something that's very difficult to kill. Single mini-succulents are inexpensive at your local home improvement store. Plant one in a small bowl (think salsa bowl sized) and wrap it in cellophane for adorable presentation.
Other Ideas: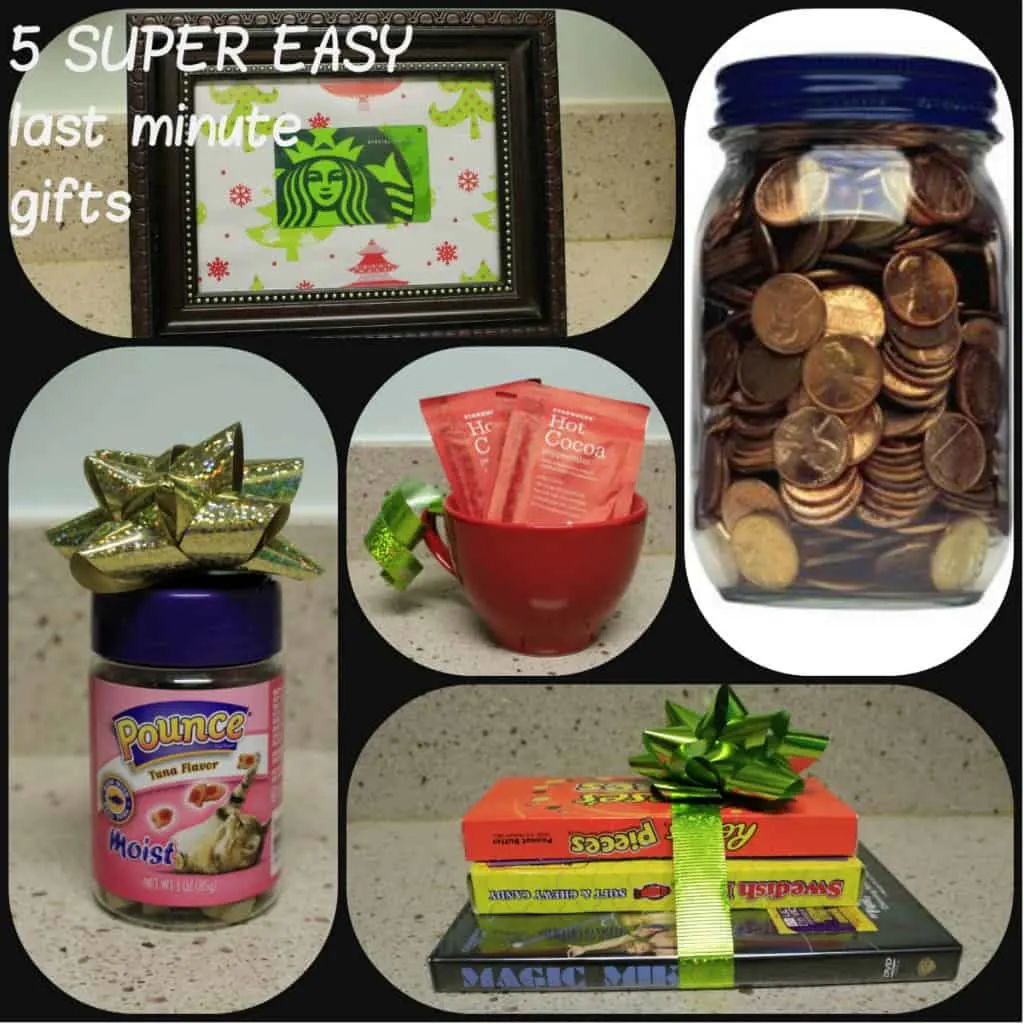 For a great last minute gift, bundle a dvd and a pack of movie theater style candy or a box of popcorn. Tie with a bow and you're guaranteed a smile.
You can never go wrong with a gift card. Throw one in a picture frame for 2 gifts in 1.
A fancy coffee mix in a pretty mug (from a place like Home Goods or World Market) makes a super simple but practical gift.
If you're giving money (especially to kids) consider doing something silly with it – I always think gifting someone $25 in pennies is pretty priceless.
Don't forget the pets! If you're going to a party where the host has dogs or cats, a box of treats or a big fat bone with a bow makes the entire household jolly.
Any last minute gift ideas?