This weekend I got to do something really fun – watch my daddy drive a Nascar car on the Charlotte speedway at 150 miles per hour! It was actually a groupon that I gave him for Christmas and was put on by the Mario Andretti racing school. Sometimes, when you buy experiences (especially thru something like Groupon) you never know how it will turn out. Well, I am excited to say that this experience greatly exceeded my and my family's expectations!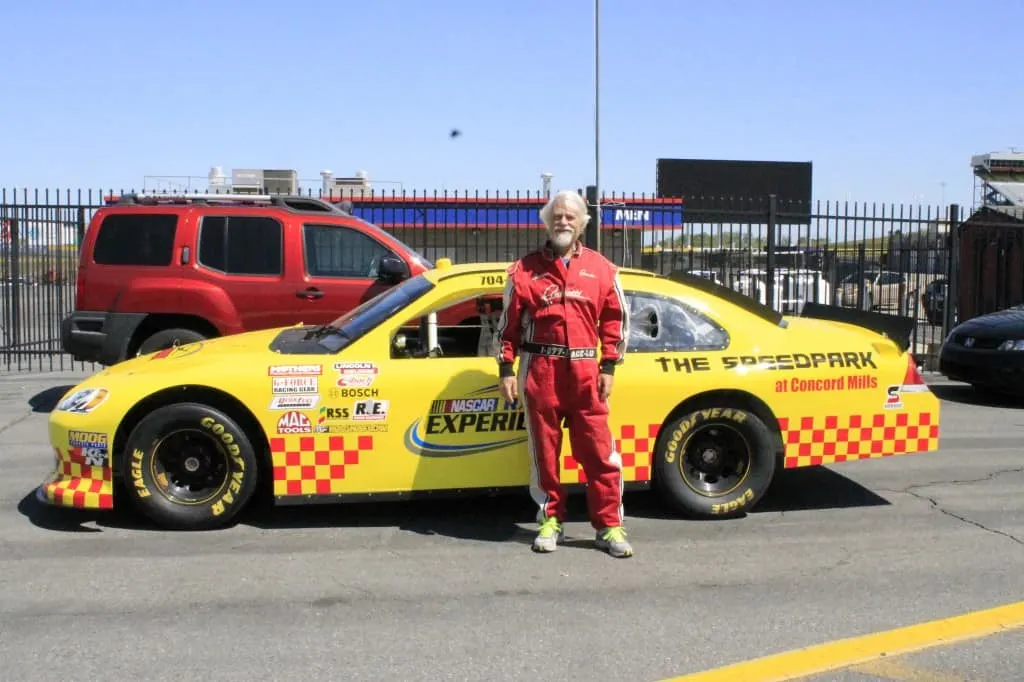 The class was held on the Charlotte Speedway – the actual Nascar racetrack! It started with my dad (and about 20 other middle aged men) taking an hour long class about safety. I think they told them "turn left and don't crash"!
Then, he got to actually get in the car! He wore the silly jump suit and helmet. I thought it was hilarious.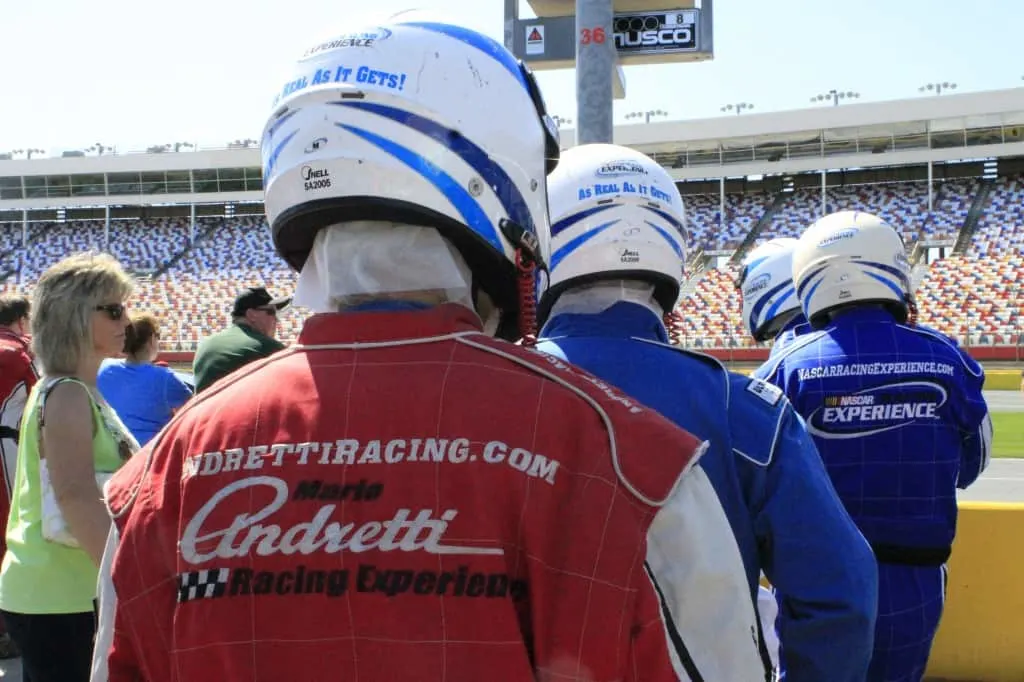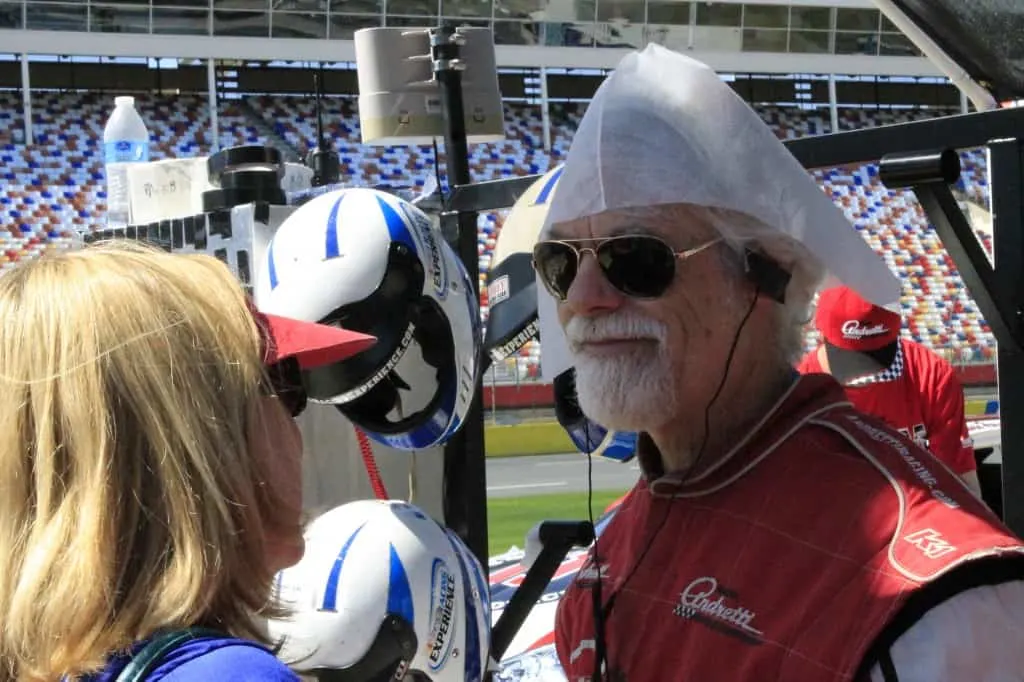 He drove the car by himself, without a ride along. He did, however, have an instructor on the radio the whole time.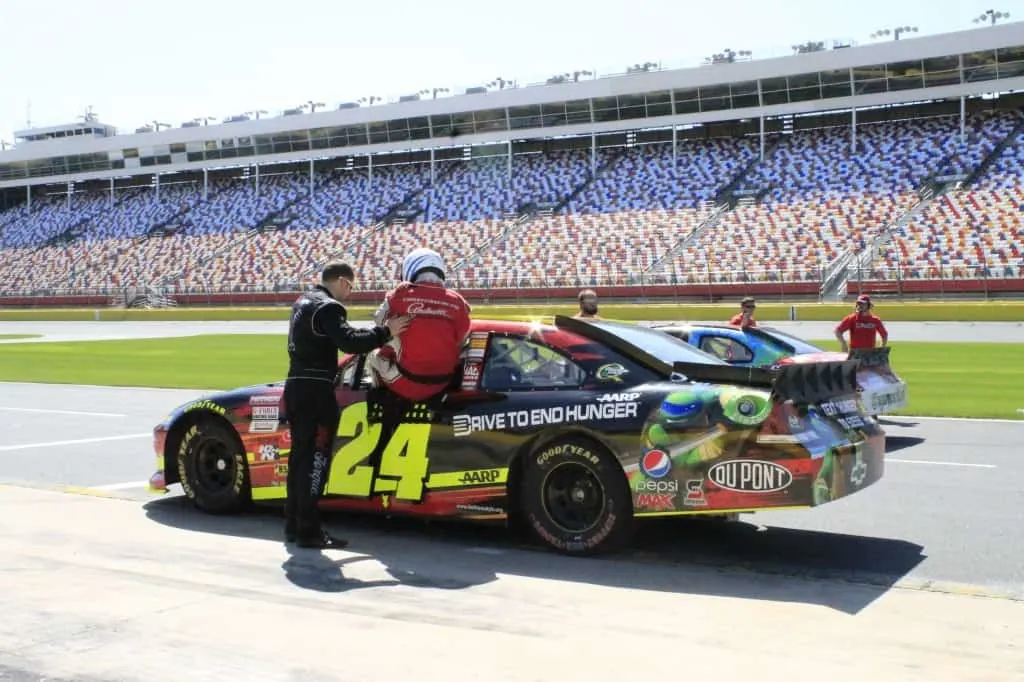 He had an 8 minute ride which was about ten laps!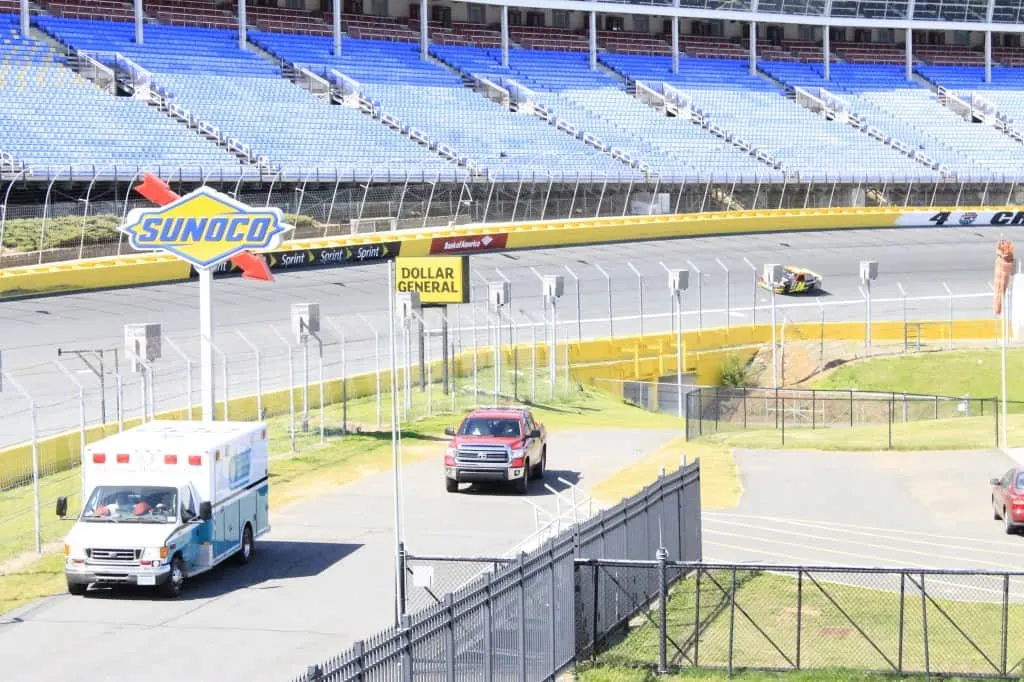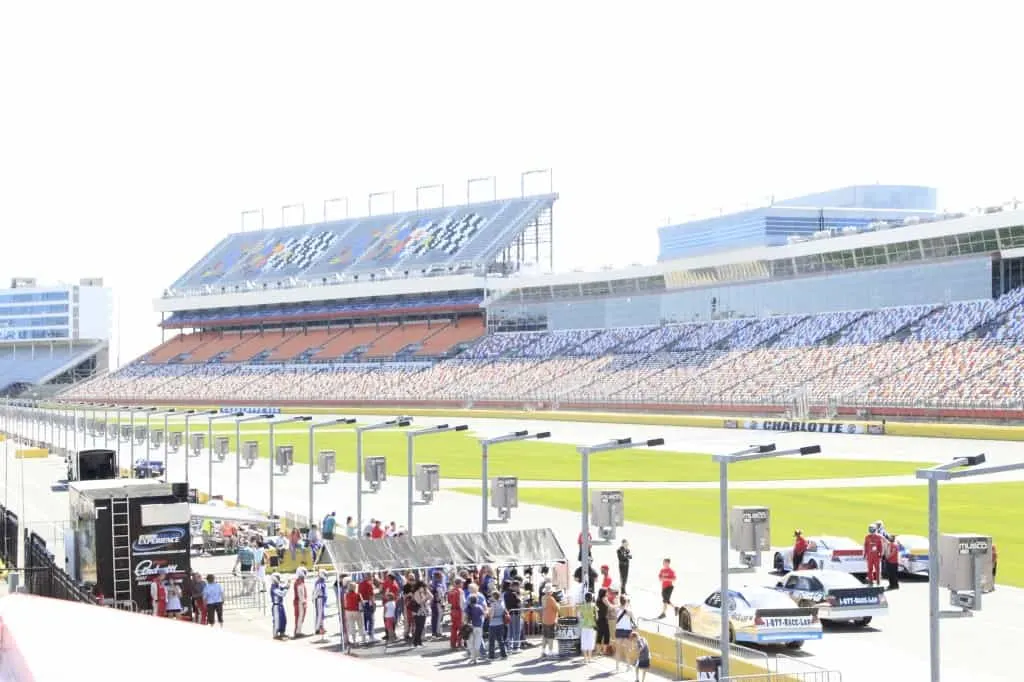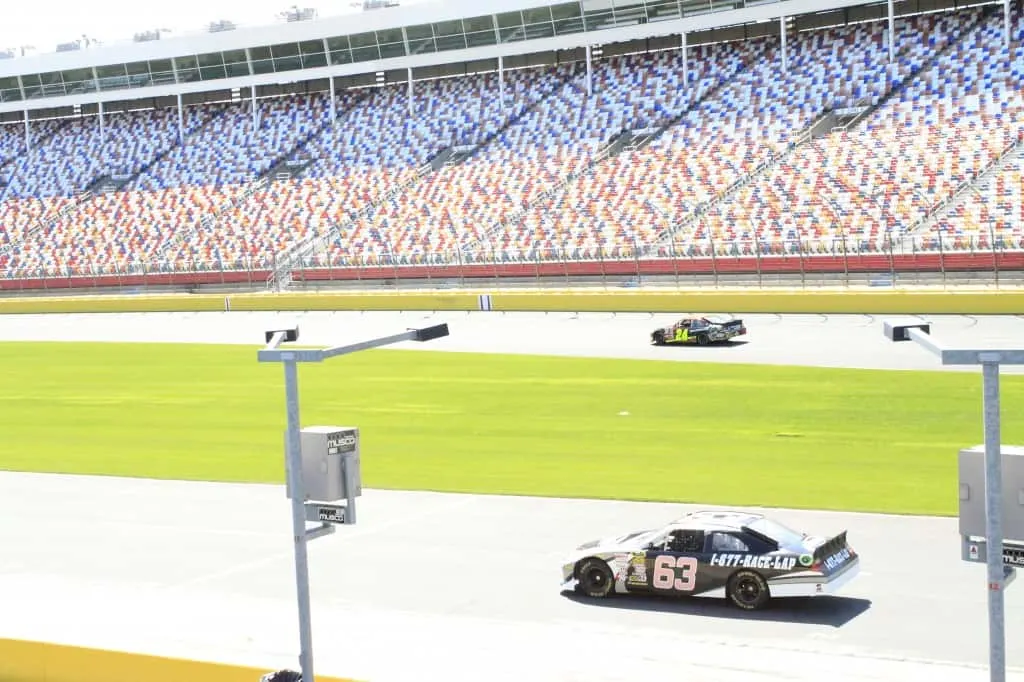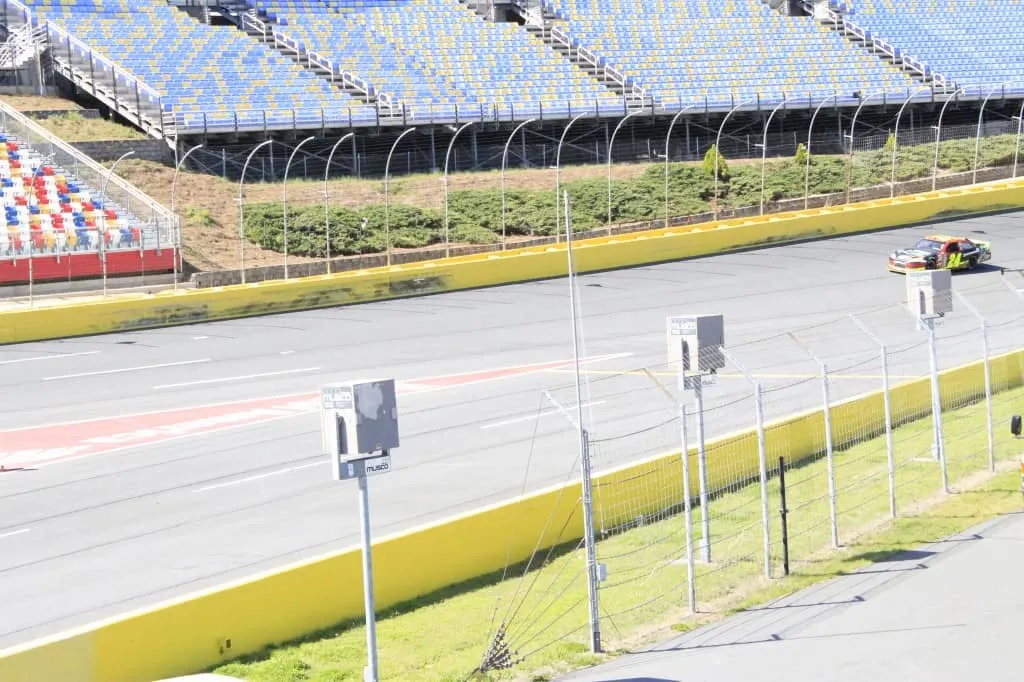 He rode in car #24, which we think was one of Jeff Gordon's old cars!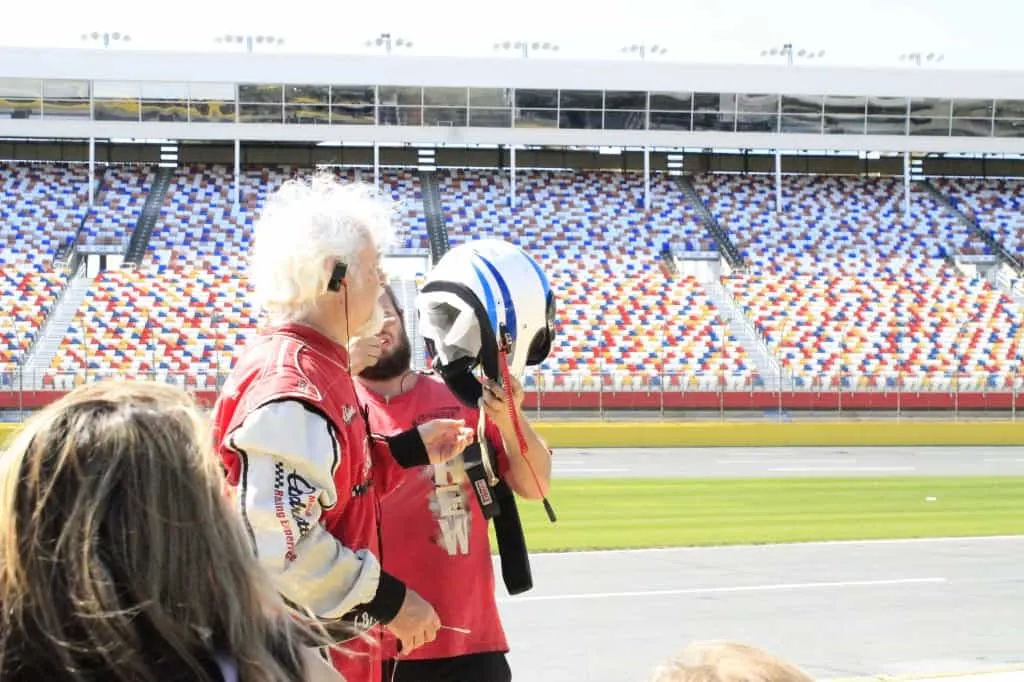 The next day, we visited the Nascar Hall of Fame in uptown Charlotte. It was really cool to learn more about the sport – I had no idea that the car racing started with the moonshine business.
We had a great time, and my dad had an especially awesome time. He's pretty quiet and doesn't do a lot of things to "treat himself". So, I was really glad to have given him this opportunity that I know he never would have researched, bought, and done himself. Some people are really hard to buy gifts for, and my dad is at the top of that list! I am glad that I found this groupon.
Have you ever done anything crazy like this?!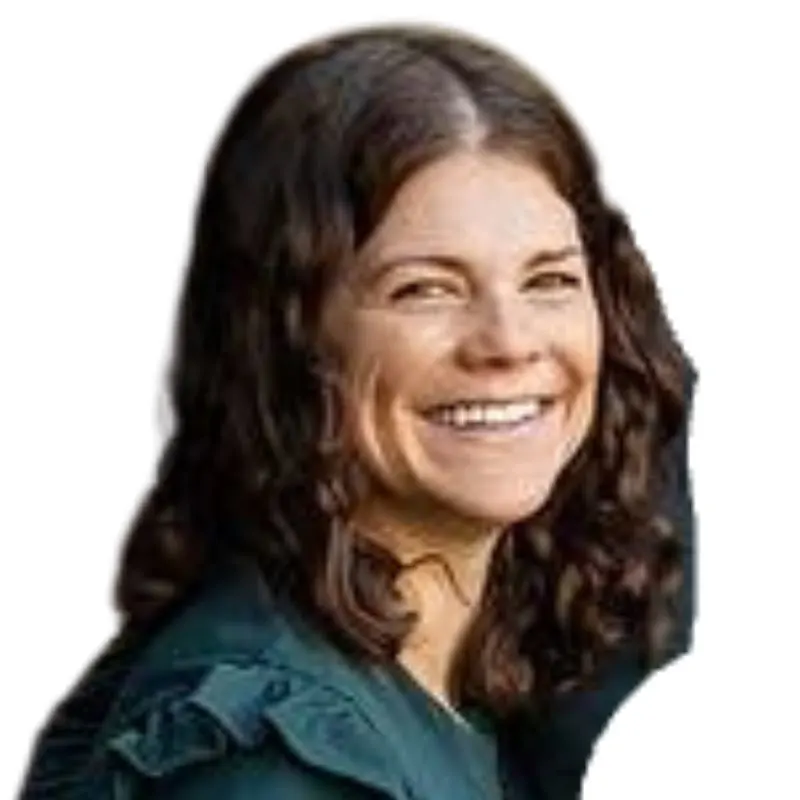 Hello, I'm Morgan, half of the creative force behind CharlestonCrafted.com! With a passion for DIY that dates back to 2012, I've transformed three homes and now I'm dedicated to helping others craft their dream spaces. Let's turn your house into a home together!