Last weekend, CiCi ran into one of her furry friends outside when we were walking and they started to wrestle and play with each other while we were standing there talking to her owner. Somehow, their leashes got tangled up and the clip on CiCi's leash broke. Bummer. We needed to order a new one and found the Mighty Paw HandleX2 Dual Handle Dog Leash on Amazon.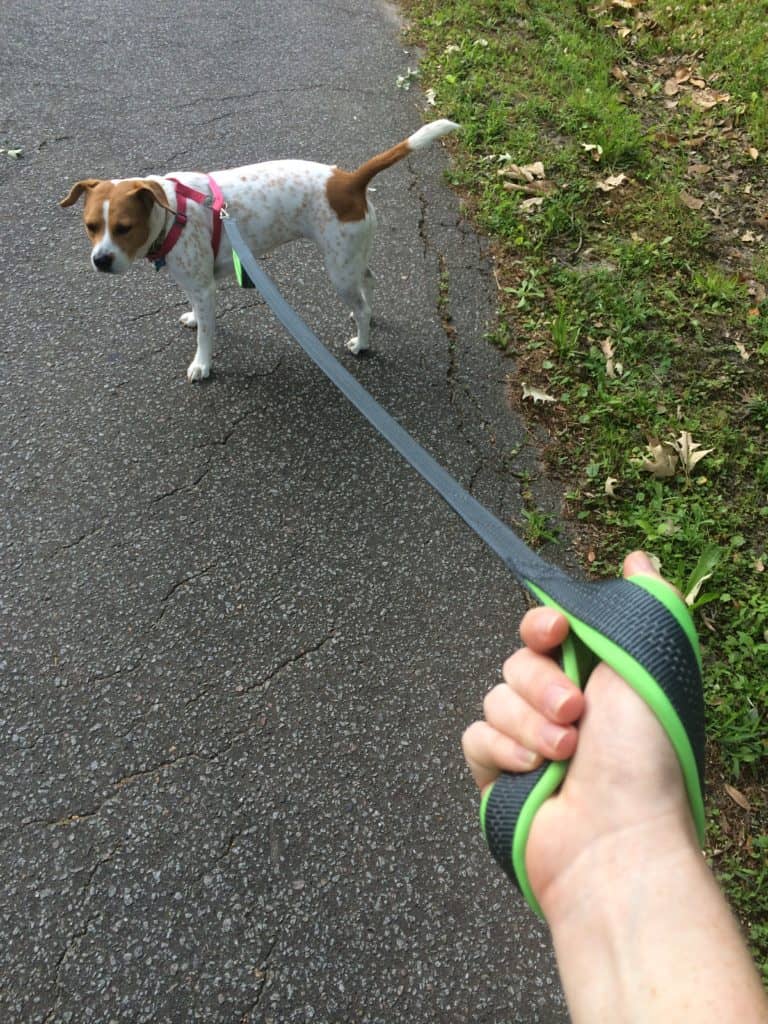 The Mighty Paw Handle X2 has two handles, one up top and one closer to CiCi. We had a leash with two handles when we took the puppies out for a hike in Kauai and we really liked the versatility they offered. They were great for control. What's even better about the two handles on the Mighty Paw Handle X2 is that the handles are padded with a gel-like cushion that makes them super comfortable when CiCi pulls.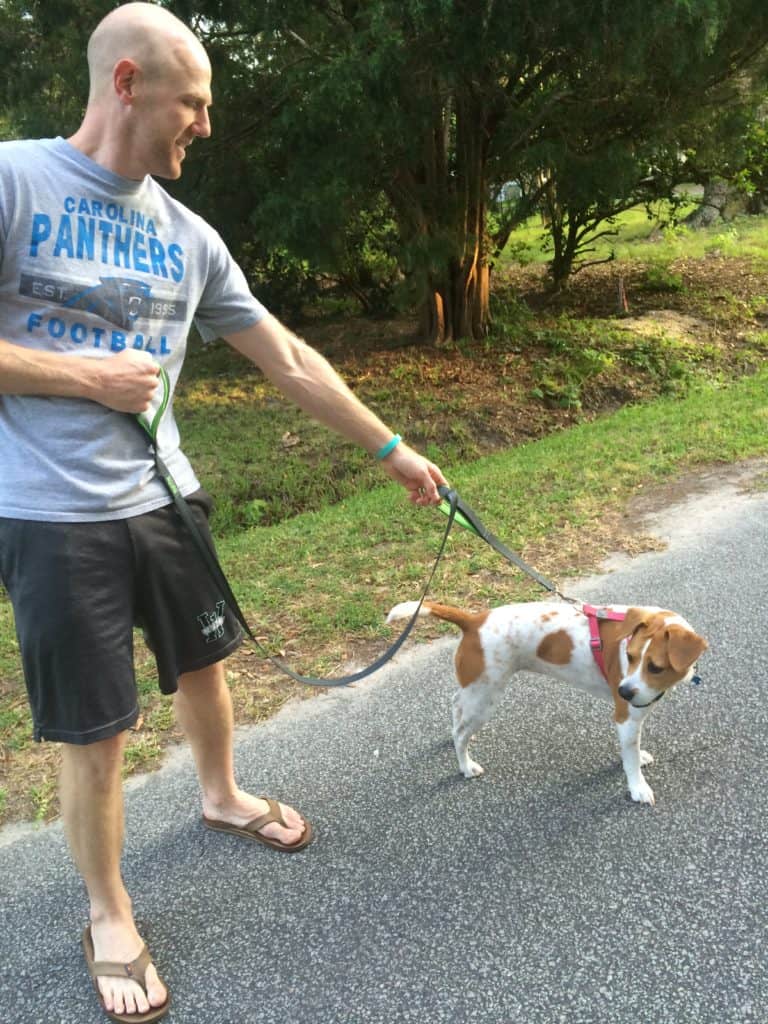 Another thing we like is that the handles are neon-green and there is reflective stitching along the entire leash. It makes it safer for her and use while we're walking at night when the light from cars reflects back to them.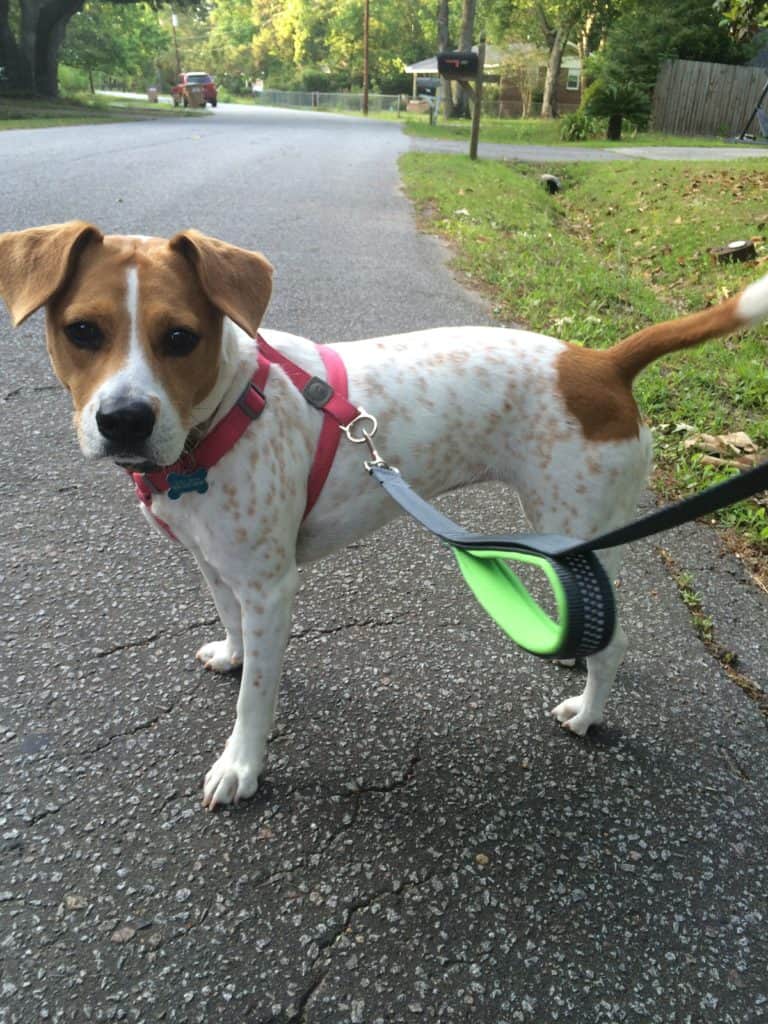 Previously we had just used regular old leashes with a clip and rope, but the Mighty Paw Handle X2 Dual Handle leash is seriously awesome. We saw that it had great reviews on Amazon, which is why we bought it, and they certainly weren't wrong. We are loving this leash so far and can't want for more comfortable walks!
This was not a sponsored post, we just really love this product and wanted to pass along the good word to other dog owners! However, if you click through the links and make a purchase, we receive a small percentage of the sale. Thanks for supporting the brands that make Charleston Crafted possible!