We've really cut back on the home decorating lately. It's a combination of allocating all of our extra resources (time + money) towards the wedding, as well as having been in the condo for just over two years now and feeling really at home. We've fixed everything up about 75 percent of the way I'd like it to be, and honestly I'd be ok if it stayed just like this until we leave. Our plan is to get married in 2015 and move into a house in 2016. Whether we keep the condo and become landlords or just sell it is to be determined, but for now we are just cruising and enjoying our little home.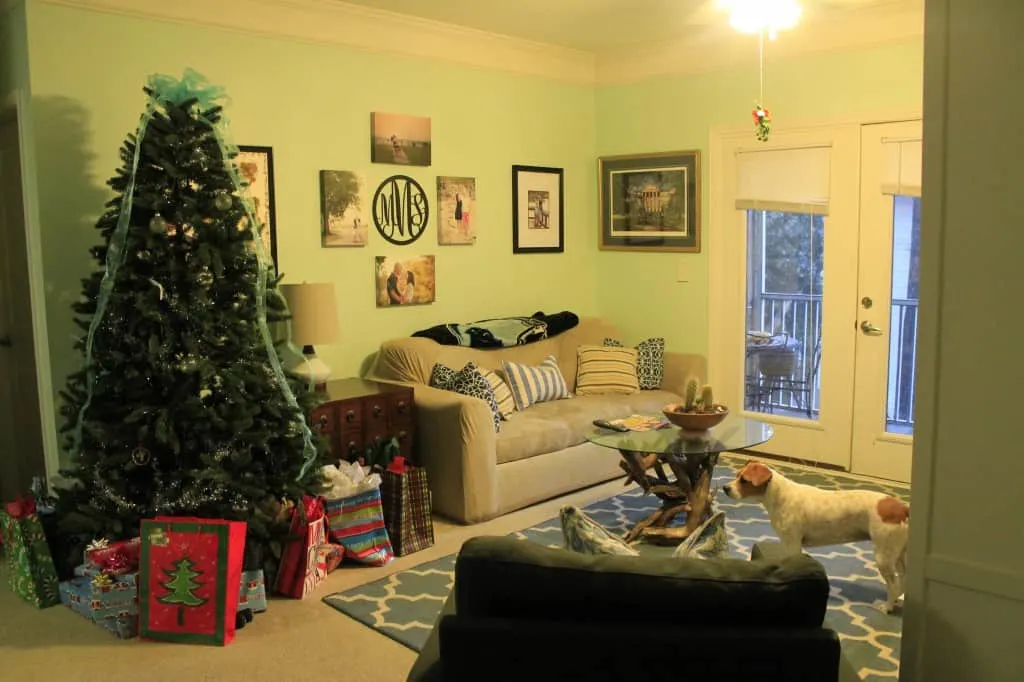 That being said, we recently made a few minor changes to the main living room. We already shared how we framed a silk scarf that belonged to Sean's Grandma and hung it where we used to have our life-size beach photo (yeah, I know, I didn't read the dimensions right when I ordered it.) But now let's see what we've done to fill the rest of the space.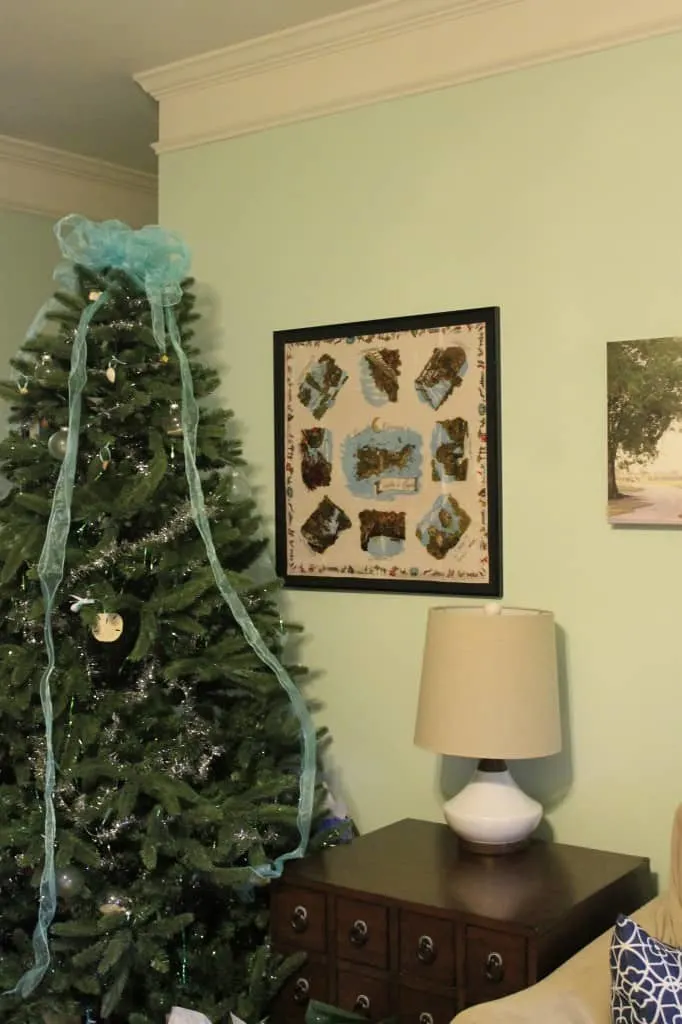 The center of this wall is now filled with 4 mini canvases. They were ordered from mypix2 via Living Social. They came quickly, are beautiful, and were a great deal. They are each 11″ x 16″ and 1.5″ deep.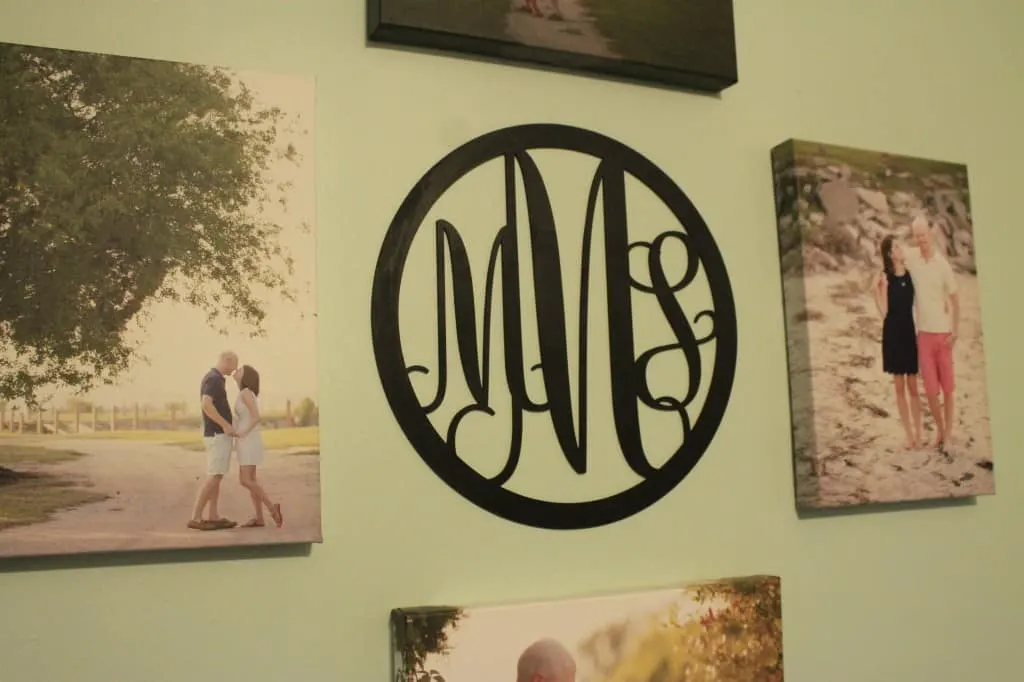 Also among the canvases is our new monogram! It's from Morgann Hill Designs, also via Living Social. Unfortunately, it took over two months to get to us. Just a little bit about this now, but this was a disaster from the start. We love shopping with small businesses, but our experience with Morgann Hill Designs was a terrible example in customer service. We'll be writing more about this next week.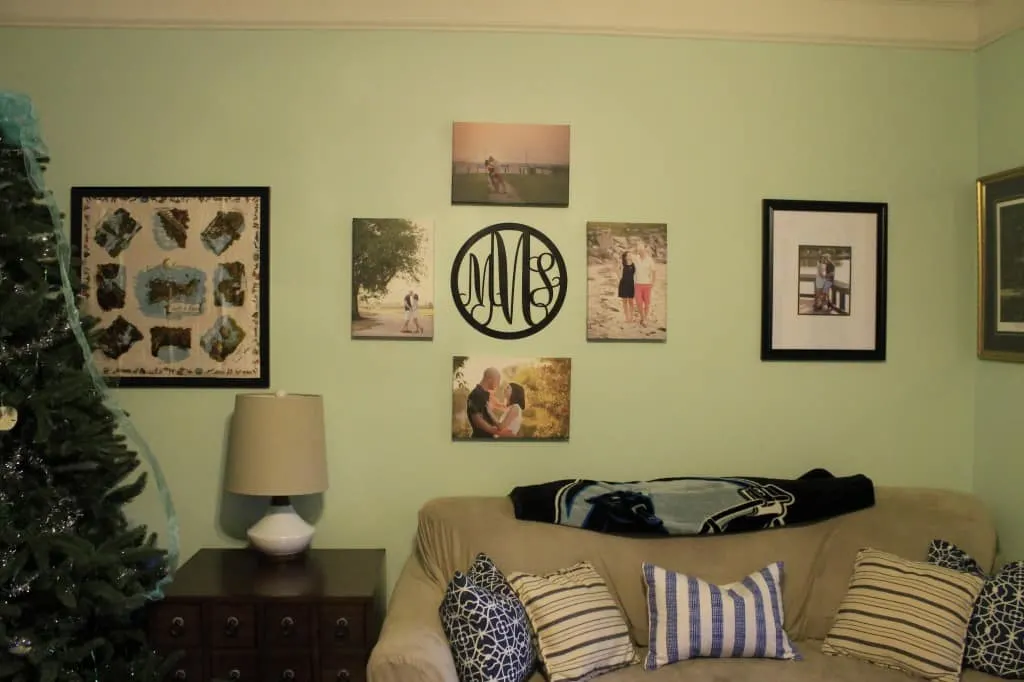 The final space on the far right is a matted frame that will be our wedding guestbook! We bought it at Michael's on Black Friday for $14 when it was originally $45. We had the space blank and then realized, "hey, why don't we just go ahead and put a picture in there and hang it!" So, that's what we did. We put one of our engagement photos in for now. Then, we'll take it down and take it to the wedding for people to sign.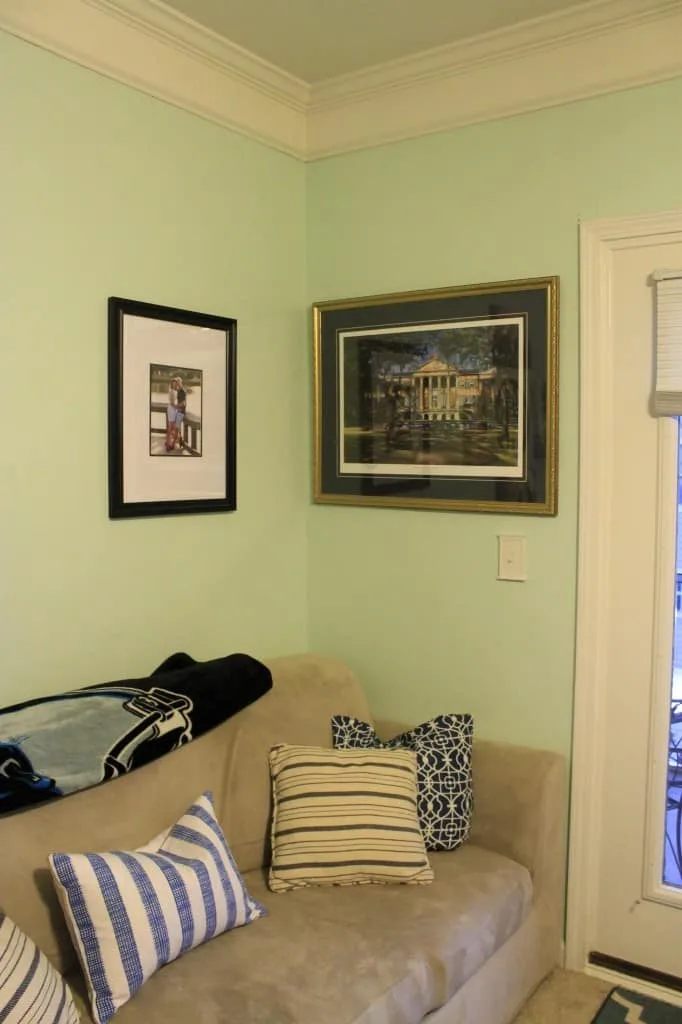 We took down the shelf of memory jars that was on the wall that touched that wall because it was starting to look cluttered and moved them to a shelf we recently redid.
In addition to this, we have updated the living room lamps. The snake neck lamp was something I got forever ago at a Goodwill and was always meant to be a placeholder. We registered for this lamp at West Elm (I was shocked at how much Sean loved it) but then we spotted this one at Target, on sale, and suddenly we couldn't wait until the wedding. I am so, so glad we sprung for it.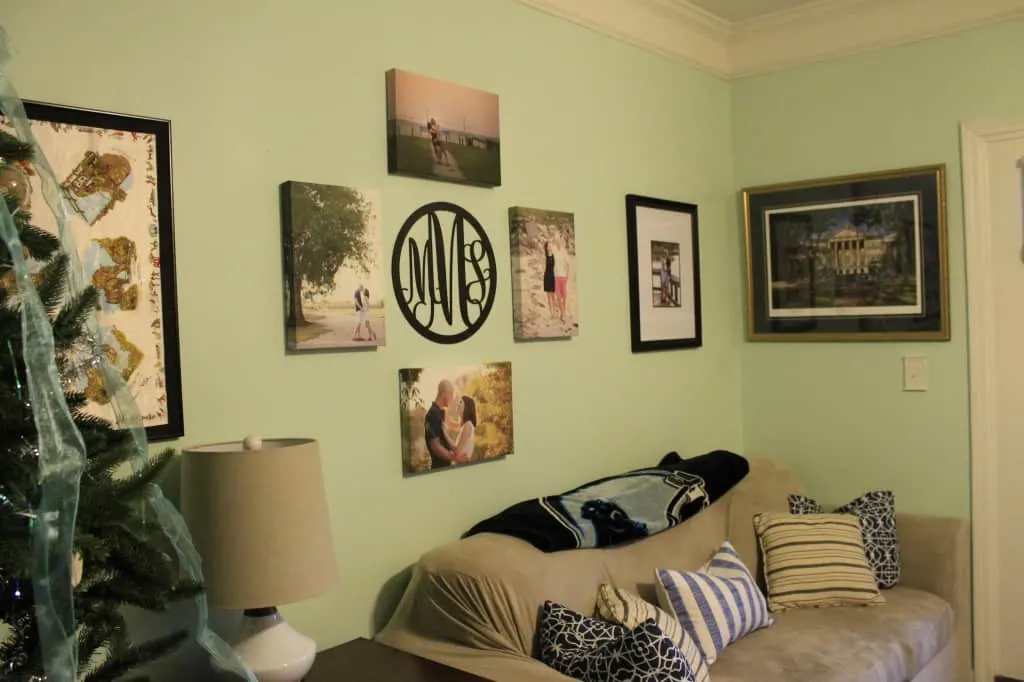 I also cleared off the table top. I had a Lilly tray corralling a bunch of junk, but it looked junky and the cat was always getting up there and knocking stuff around. I like it so much better plain.
Finally, we bought some new lampshades on sale at World Market that had a burlap feel to them with navy edges on the top and bottom. They are so much better than the white, glossy ones that we had there before.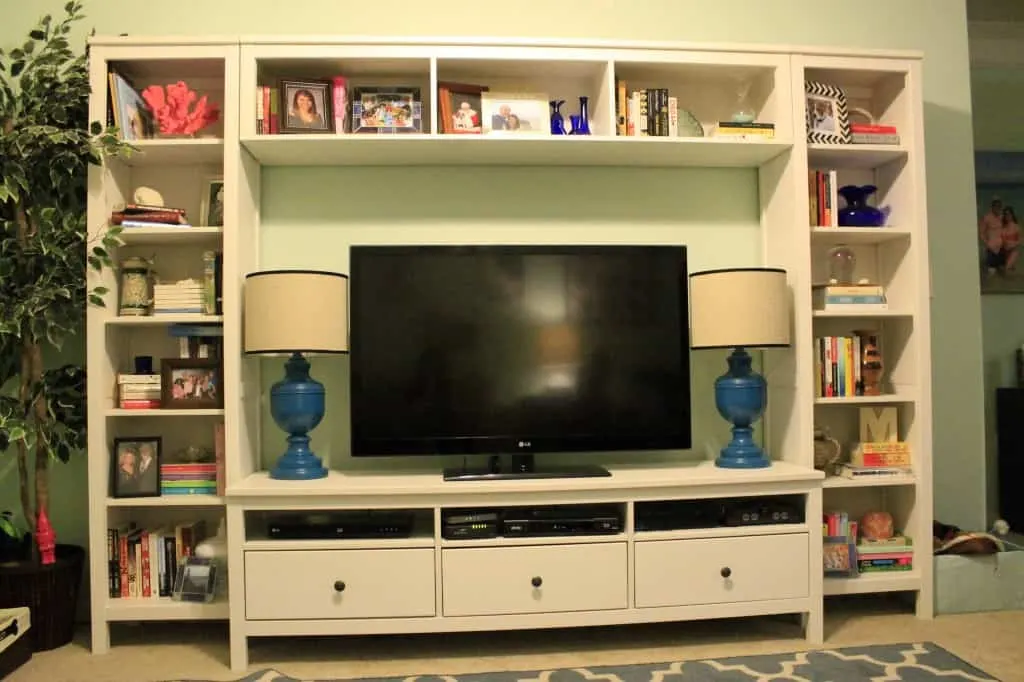 I still desperately want a new couch, but that's just not in the cards for us right now. I also want to sew up a few new pillow covers, but my fingers are practically blistered from making table runners for the wedding. So, we will have to see if I get a kick of motivation any time soon!
What have you been updating lately?