I am so excited to be working on a DIY makeover of our kitchen over the first couple of months. I have previously shared my mood board for this space but I still have a few decisions to make!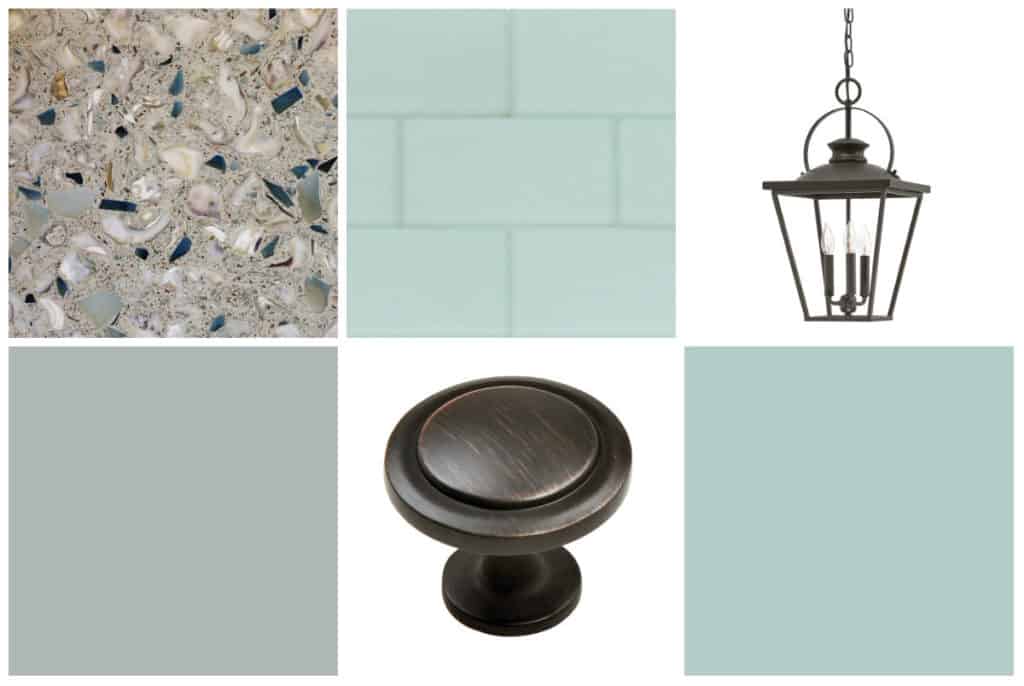 While I know what finishes in general I want, I have been trying to decide about some of the details. For example, I had a huge debate over the counter tops and cabinets. Should they all be the same? Should the island pop? Here were my (rough photoshop) ideas:
This is the first option, including recycled glass counter tops throughout (the glass chunks will be waaaaay smaller I just stretched my photo of a sample to fit this pic). The island is painted watery and the rest of the cabinets are white. Is it too much?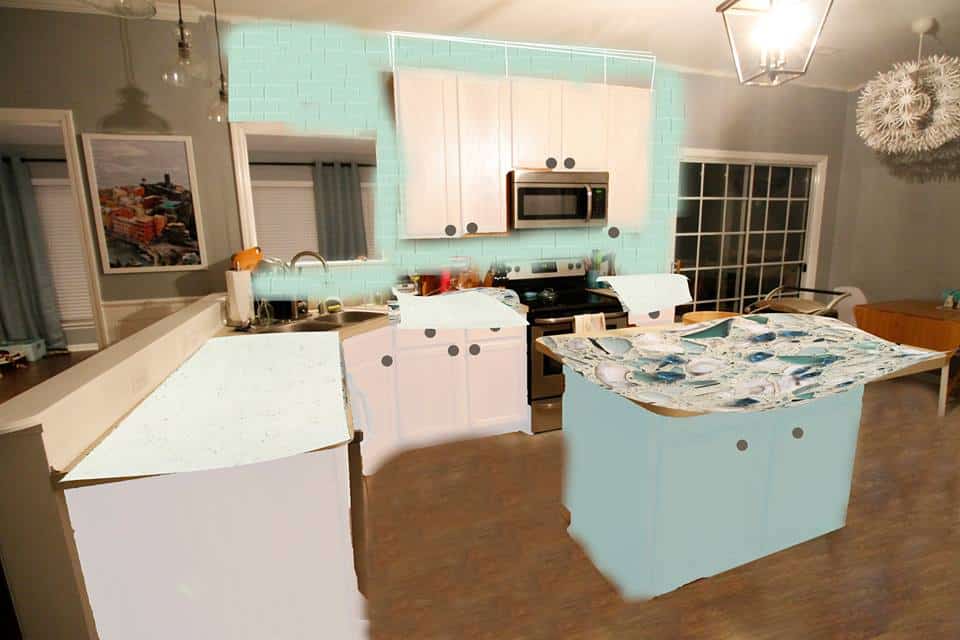 this option tones down the look with all white quartz on the main cabinets and only the recycled glass on the island, which is still Watery. It really makes the island pop! But is the white too boring for me? Does the cabinets and countertops being different make the space feel too disjointed?
This option includes all white cabinets and all recycled glass counter tops. It offers the most consistency – but is it too boring? Are the counter tops too much?
The other debated though less time sensitive decision is about the back splash. I love the idea of tiling to the ceiling but Sean wants to just keep it under the cabinets. I see what he means – the peek through window makes it kind of weird on the left side, and we plan on having a lower but not an upper on the far right (probably tiny open shelves instead).
What do you think?!