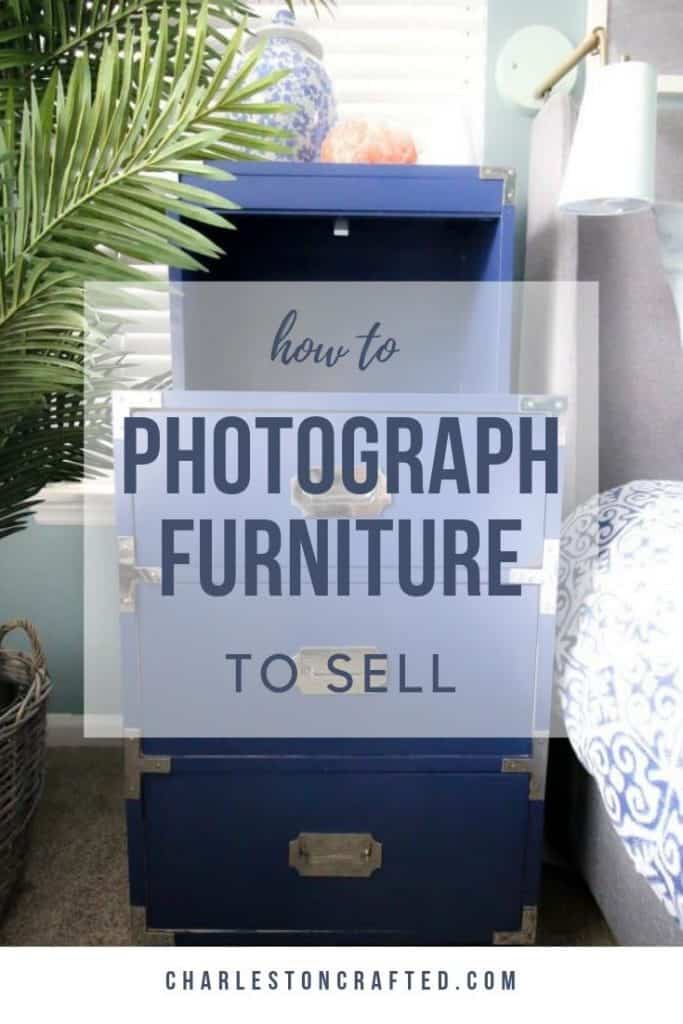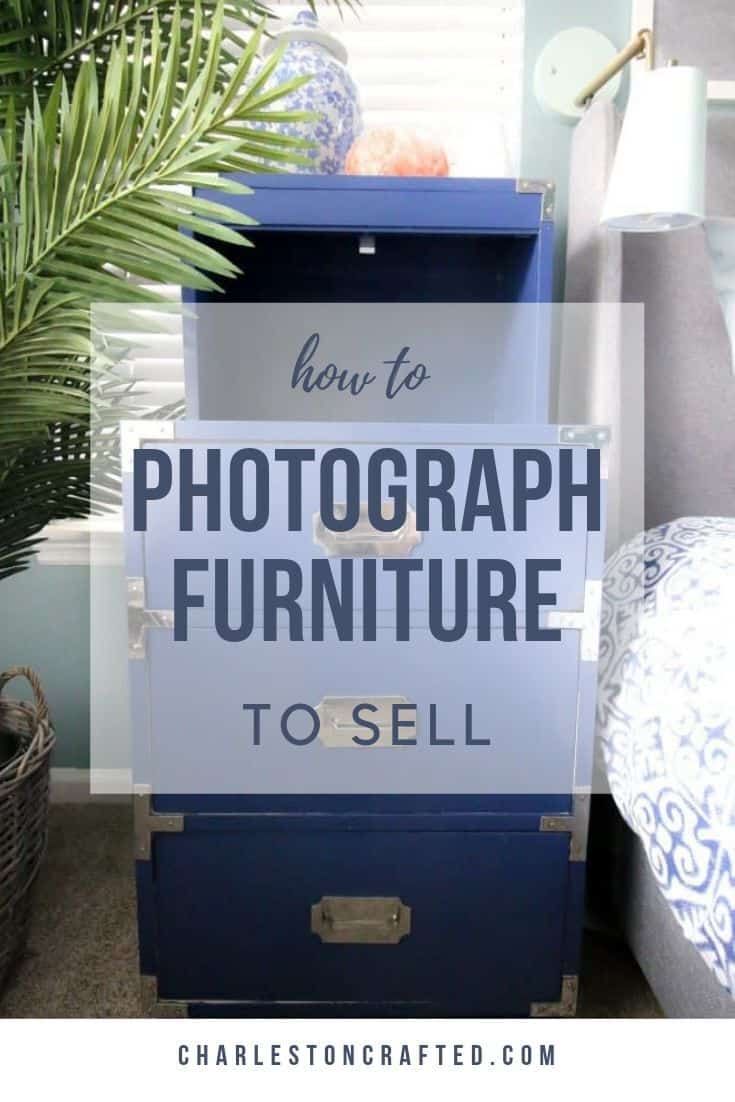 If you are trying to sell furniture online, photography is going to make or break your sale. They say looks aren't everything, but it's the first impression people will get.
You don't need a fancy camera to get great pictures. Your phone will do if you just take a minute to set up a good shot.
Lighting matters
The most important thing is that you want clear, crisp, light and bright photos.
Natural light is best. Avoid using the flash, it often gives a glare.
Good lighting eliminates shadows, making your item look much nicer and fully showing off it's colors.
The background matters
Move the piece in front of a blank or neutral wall if possible.
It should go without saying, but clean up the area around the furniture. Don't have trash or junk visible.
Make sure it's clean
Whether you gave the furniture a makeover or not, give it a wipe down. Make sure it's free of dust or debris. A damp cloth can go a long way.
Take lots of pictures
My top suggestion is to take too many pictures. You can always delete them and you never know what might be the perfect shot.
You want to make sure that you have sufficient zoomed out and detail shots of the furniture. If there is something unique or interesting, capture it.
Capture the details
Take a picture of any branding or label.
It might seem counter intuitive, but be sure to capture detailed shots of any flaws or damage to the furniture. You will want to disclose these fully to avoid wasting everyone's time when they see it in person.
Work the angles
I think that pictures are usually better at a slight angle compared to straight on. An angle allows you to see depth and detail in a way that straight on photos do not.
Keep accessories to a minimum
It is OK to style the furniture with accessories, but keep it to a minimum. You don't want to cover up the furniture or confuse buyers about what is included in the sale. If it's a piece like a table or dresser, take all the clutter off, just like if you were staging a house with it.
Are there any tips that I missed?
Facebook | Instagram | Pinterest | Twitter | YouTube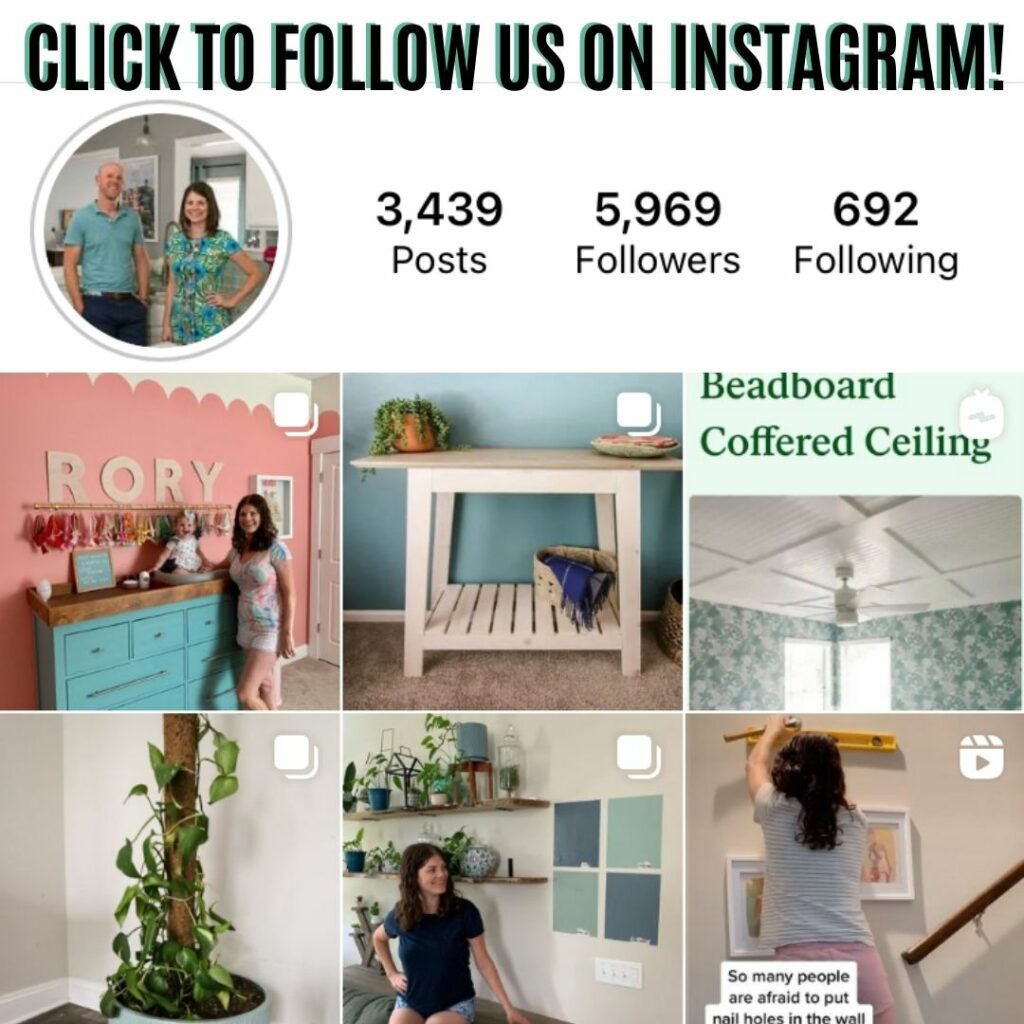 ---
Can we send you our newsletter?
Another great way to keep up with out latest projects is by joining our weekly newsletter! Get alerts of our latest projects and special peeks behind the scenes!
Follow along on Instagram
Join our online community where we share real time behind the scenes looks at our DIY projects and peeks inside our home + family!
---