Want to make your house feel more autumnal? Here are my best tips on how to get the cozy fall aesthetic in your home!
The cooler months are approaching and pumpkin spice is everywhere.
If you love the fall aesthetic, it makes sense that you might want to bring that vibe into your home's decor.
You don't need to completely redecorate to make your home feel autumnal. Small changes can have a big impact!
Be sure to check out all of my favorite fall home decor trends!
What makes a home cozy?
Cozy homes feel inviting, like you could easily walk in, settle in, and feel comfortable and relaxed. This is usually achieved with comfortable furniture, soft accessories like blankets and pillows, warm colors, and accent lighting.
How can I be cozy in the fall?
To make your home cozy for fall you want a combination of cozy elements (such as blankets and pillows) and fall elements (such as pumpkins, candles, and fall colors).
When should you decorate for fall?
You can decorate for fall starting in September and people usually put their fall decorations away after Thanksgiving at the end of November!
How do I make my room fall aesthetic?
To get the cozy fall aesthetic in your home, you will want to incorporate:
Layers
Textures
Candles
Fall colors – cream, brown, burnt orange, deep red, navy blue
Pumpkins
Natural elements like leaves, straw, sticks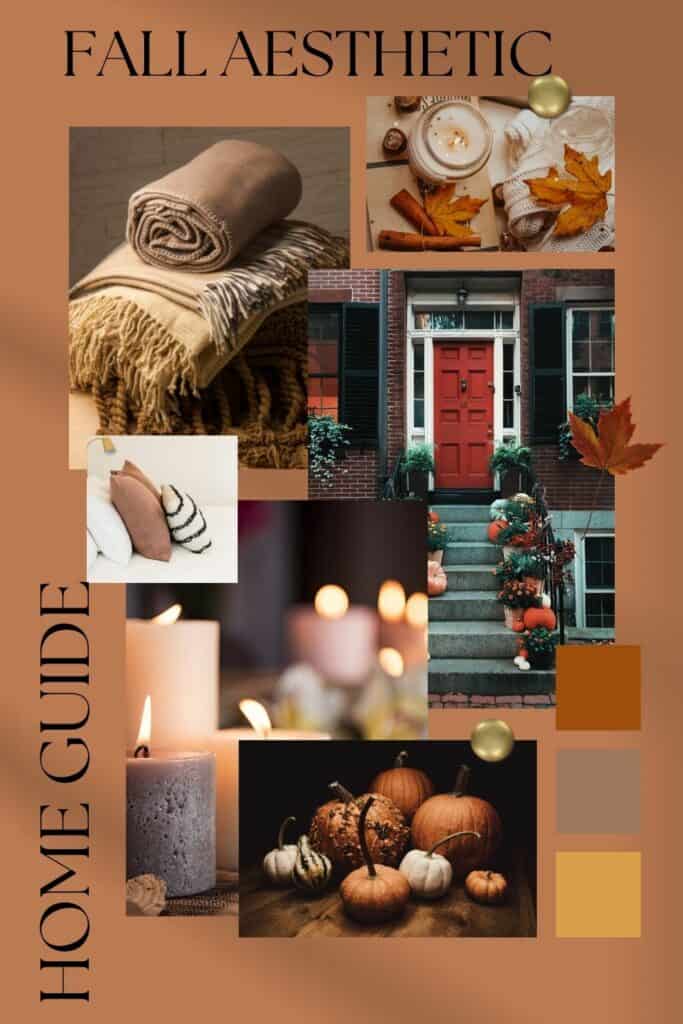 How to get the cozy fall aesthetic in your home
Here are some of my favorite ways to get the cozy fall aesthetic in your home decor.
Decorate with textures
Textures are a really easy way to make your room feel interesting without necessarily bringing in tons of color.
Textures might include smooth velvets, nubby sweater knits, faux fur, and rough sisal. Also think about textures on things like vases, frames, and lamps. It's a great way to add interest!
Add layers and layers
Layer on throw pillows and blankets for a warm, cozy, and inviting look.
Bring in fall colors
A literal way to decorate for fall is to swap out your normal decorating colors and replace them with things in fall colors – pumpkin orange, burnt red, brown, tan, mustard yellow.
Create a reading nook
Nothing says cozy like curling up with a good book! Create a reading nook in a corner to give your space a whole next level cozy vibe.
Candles set the fall mood
Candles are a great way to make a space feel warm and intimate. No candles, no problem. Cut off the overhead lights and add twinkle lights, lamps, or even sconces for mood lighting.
Pumpkins of course
Pumpkins are as fall as it gets and decorating with them will make your space instantly feel like a crisp fall day!
How can I make my house feel more like fall?
For your home to feel fall, you want it to feel warm and cozy. This means candles or twinkle lights, layered blankets and pillows, textured accessories, and autumn aesthetic colors.
How do you decorate a fall countertop?
To transform your counter for the new time of year, empty out any decorative baskets, bins, or trays. Replace the contents with fall items such as:
branches
acorns
pumpkins
candles in fall scentes
vase with texture
How do you decorate for fall on a budget?
To save money, keep it simple and decorate with things you already have. Keep it simple – less really is more – and get rid of any excess for a clean look. Magazines never have tons of junk sitting around!
If you have old colorful decor that you no longer love, consider spray painting it into fall colors.
Bring out all of your old throw pillows and throw blankets and put them in one space for a dramatic layered look.
Cluster scented candles in one area for a big impact.
Gather branches, acorns, pine cones, or leaves from outdoors and use them for free autumn decor.
Any more questions about how to get the fall aesthetic in your home decor?
Facebook | Instagram | Pinterest | Twitter | YouTube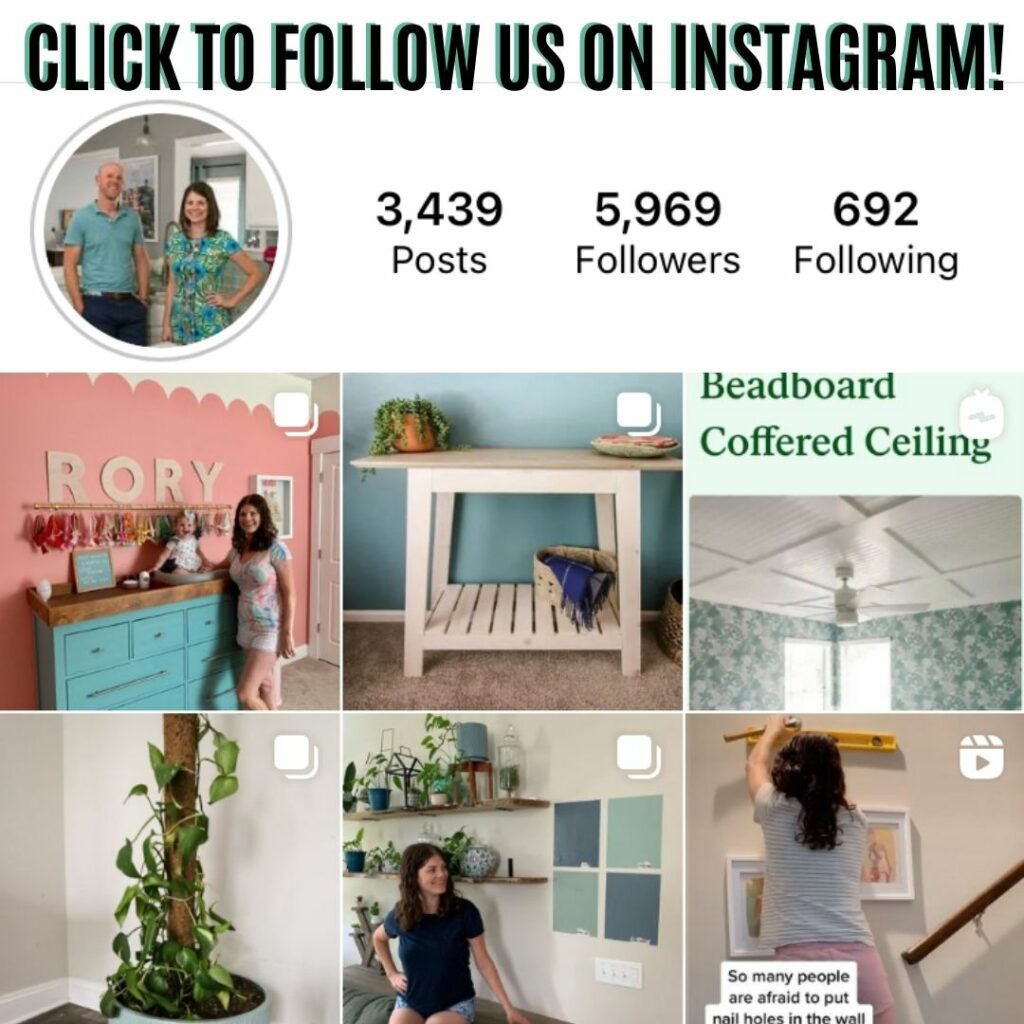 ---
Can we send you our newsletter?
Another great way to keep up with out latest projects is by joining our weekly newsletter! Get alerts of our latest projects and special peeks behind the scenes!
Follow along on Instagram
Join our online community where we share real time behind the scenes looks at our DIY projects and peeks inside our home + family!
---