Wondering what to do with your old artificial tree? Here are ideas for how to recycle, donate, repurpose, or trash it!
I am partial to fake Christmas trees. They are so easy (pre-lit is my love language) and have the perfect shape and look.
However, storing them year after year can be cumbersome. And, while these faux trees do last for several years, they do not last forever.
Whether your tree is damaged, dated, or you just don't want to deal with it, disposing of a giant item like a Christmas tree can be confusing and overwhelming.
Today I am excited to round up for you several ideas for how to get rid of a plastic Christmas tree. I will always advocate for donating, repurposing, or recycling over trashing anything.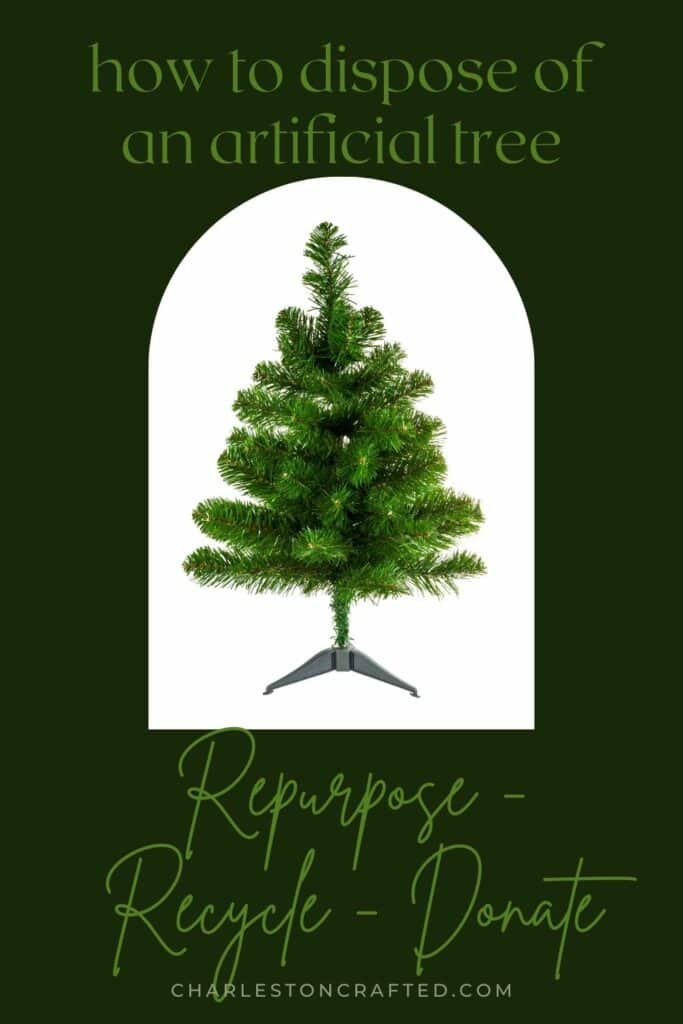 What to do with an old artificial Christmas tree
It's great to use fake trees for many years. However, they do not last forever. If you are ready to part with your fake tree, you have a few options for getting rid of it.
I'll rank the options in order from most to least eco-friendly.
Repurpose it
Donate it
Recycle it
Trash it
Let's dive into each of these options, and see how you might use each way to get rid of your tree.
How to repurpose an artificial Christmas tree
If you are crafty, you can easily take your fake tree apart and turn it into new Christmas decor! This is an especially good option if your tree is damaged in certain sections or spots.
Use scissors or clippers that are strong enough to cut through the metal branches to disassemble the tree. If the limbs have wire in them, you can use that to make positionable crafts.
If the tree is pre-lit, be very careful about exposed electrical wires. You might want to use a little bit of electrical tape to cover any exposed wire that can't be removed.
Here are some ideas for things to upcycle old trees into:
Wreath (cut into pieces and attach to any wreath form)
Teardrop shaped wall hanging
Garlands (connect pieces with floral wire)
Napkin rings (for pieces with built-in wiring)
Pull off + reuse Christmas lights if possible
Centerpiece
Turn top section into a tabletop tree
How to donate an artificial Christmas tree
There are many thrift stores and charities that accept donations of artificial trees. Other organizations, like nursing homes, might also be looking for functioning trees.
The most important thing when donating a fake Christmas tree is that it be in good shape and work perfectly. Donation centers don't want to be bogged down with damaged goods and charity groups don't want to display something that looks second rate.
Always call before trying to donate your tree to a thrift store. Many have limited floor space and only accept holiday decor during certain months of the year. You're going to have a harder time donating it in January than in November!
If you want it gone quickly, consider listing it for free on Facebook Marketplace. You might have someone who wants to come pick it up!
How to recycle an artificial Christmas tree
Many cities have recycling programs for artificial Christmas trees. Unlike real Christmas trees that are often picked up by the yard waste trucks, artificial trees usually require a scheduled pickup or for you to drop them off at the recycling faciltiy.
Call your local recycling center to see if they have a Christmas tree recycling program! Since they are made from PVC, they can't just be thrown in with the other recycling and require a special program.
Before taking your tree to be recycled, be sure that all of the ornaments, tinsel, and loose items have been removed.
How to dispose of an artificial Christmas tree
There are a few options for disposing of your artificial Christmas tree. Technically, they are considered household waste. So, if they have to go to the dump, you have a few ways to get it there.
Artificial trees can be placed in dumpsters. If you live in an apartment building that has a dumpster, you can stick it in there. If you know a business with a dumpster, ask permission before adding your tree.
You can also disassemble your tree and put it in your trash can. You might have to do one piece a week if it won't all fit with your regular trash.
Finally, if your city does bulk item pickup, you might can place it on the curb and arrange for a pickup!
Love Christmas? Click here to get FREE printable funny gift tags sent to your inbox!
Any questions about getting rid of your Christmas tree?
Facebook | Instagram | Pinterest | Twitter | YouTube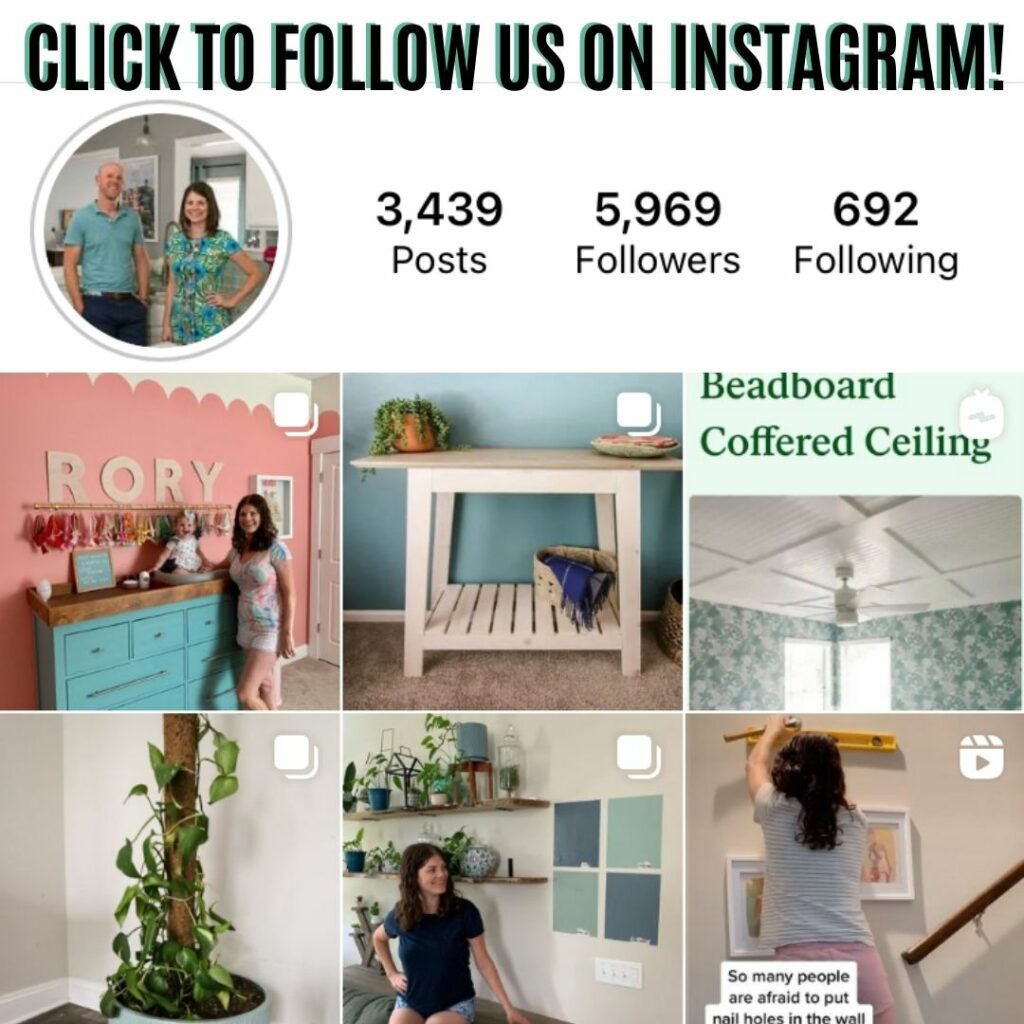 ---
Can we send you our newsletter?
Another great way to keep up with out latest projects is by joining our weekly newsletter! Get alerts of our latest projects and special peeks behind the scenes!
Follow along on Instagram
Join our online community where we share real time behind the scenes looks at our DIY projects and peeks inside our home + family!
---