There is nothing sweeter than fresh pineapple. I just love the juicy and sour flavor of the fruit, but buying pre-chopped pineapple at the grocery store can be really expensive. Publix, our grocery store, sells a container of chopped pineapple for over $10 – while a whole fresh pineapple is only $4 right now! However, a whole pineapple can be kind of scary. How do you get in there and get the fruit out without mutilating it? Have no fear, Sean has a super easy tutorial for you today!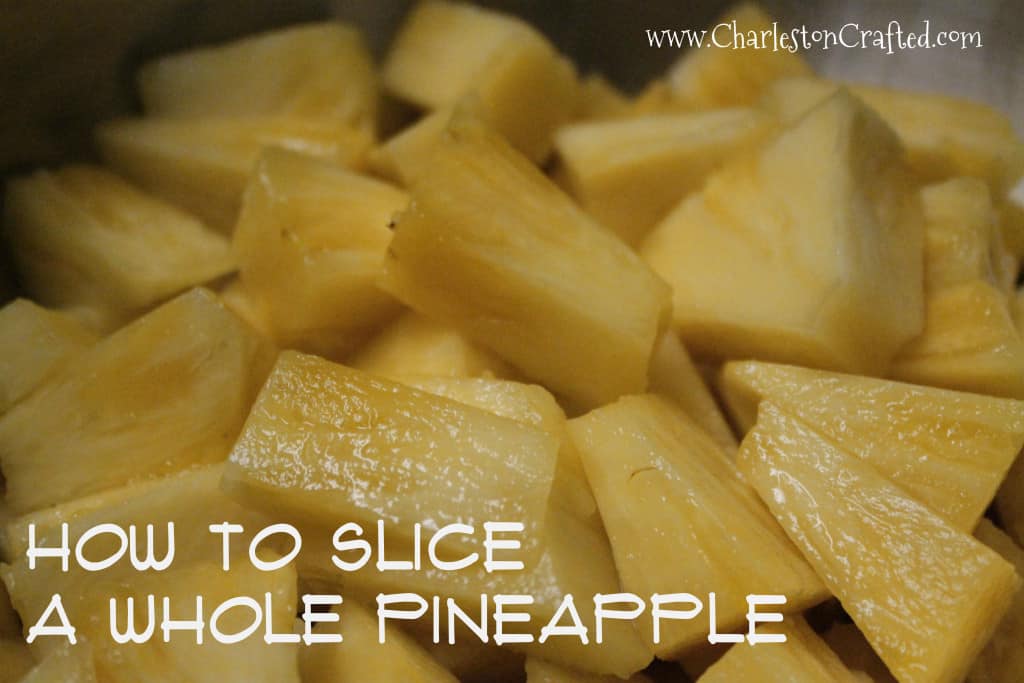 Of course, any type of cutting is going to be easier with good knives. We totally love and recommend our J.A. Henkels Knife Block! Also, I recommend having a plastic trash bag to throw all your scraps in as you go to keep your cutting board cleared off.
First of all, how do you know that a pineapple is ripe? Grab onto a leaf in the center and pull it straight up. If it pops off easily, it's ready to eat.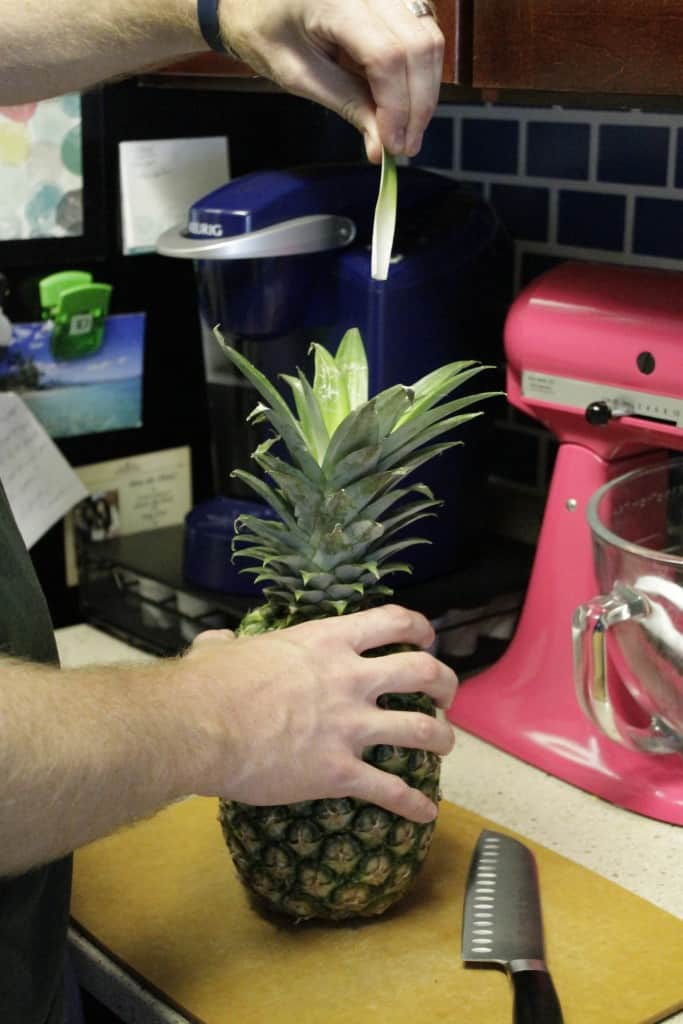 Now, before you cut your pineapple, you might want to prep it. Since a pineapple usually sits upright, all of the sugars and juices tend to sink to the bottom of the fruit. Some people recommend that you let it sit upside down for thirty minutes to better distribute the juices.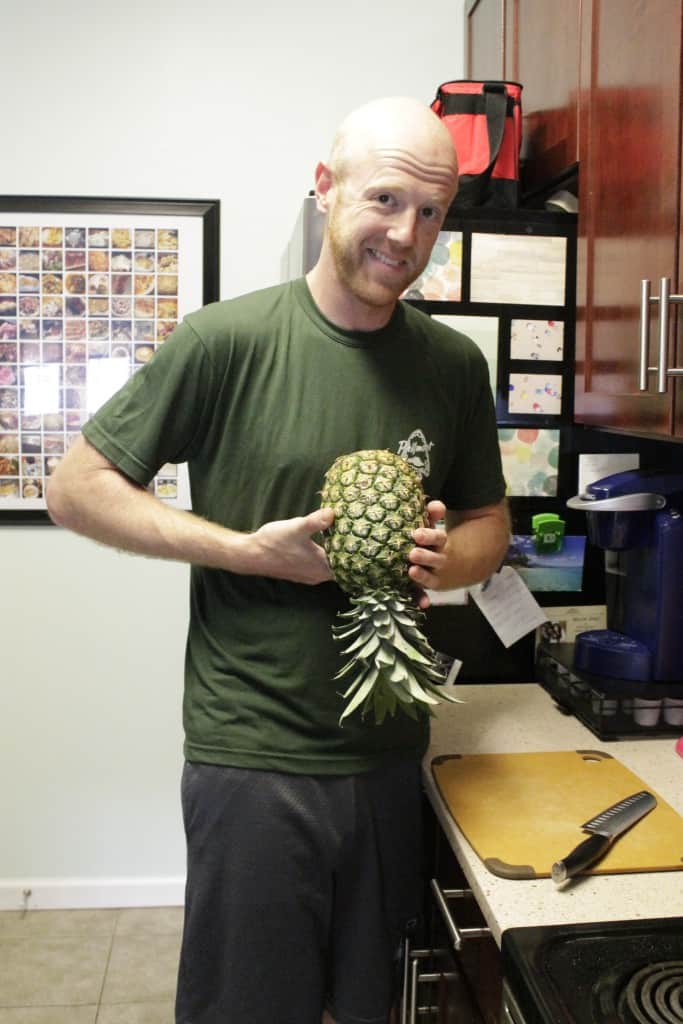 Now, just use your hands to easily twist off the leaves. They should come off with one strong twist.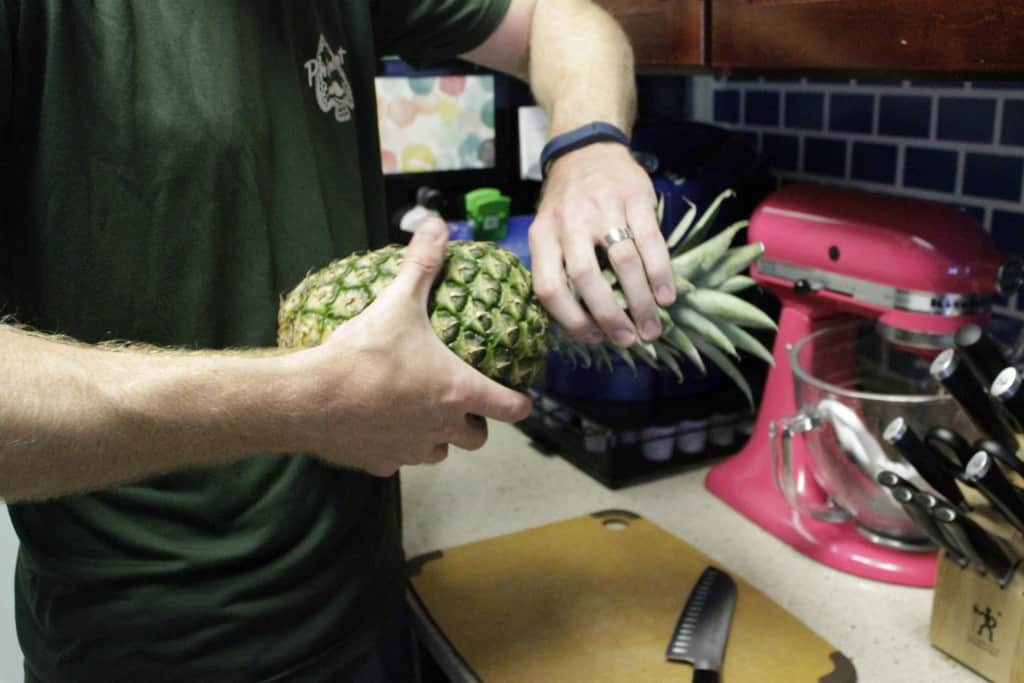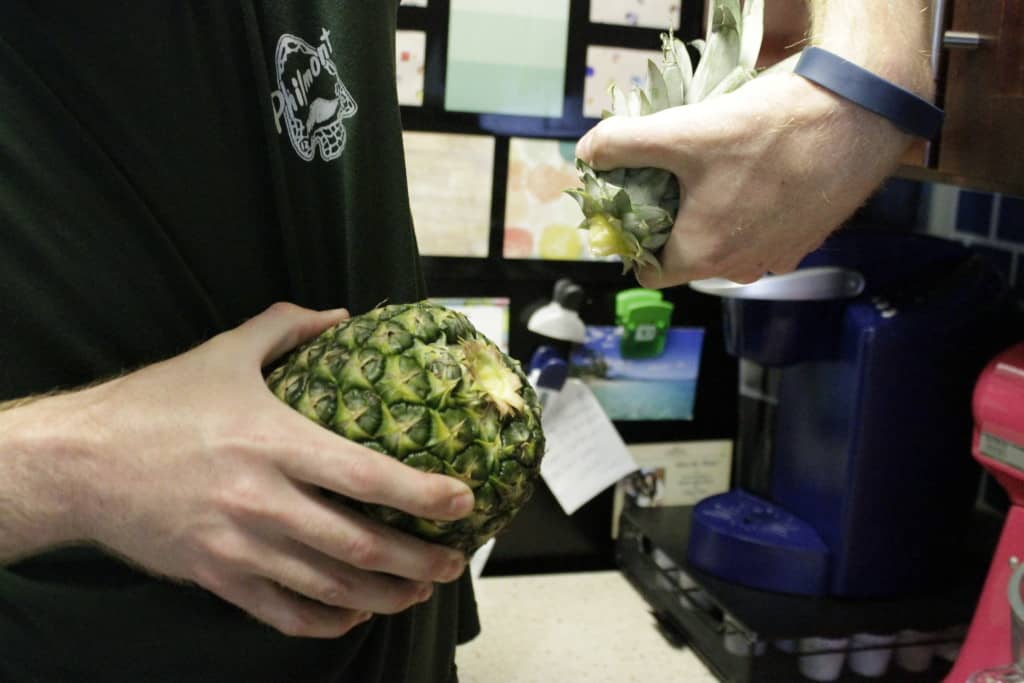 Next, use a large knife to slice off the top and the base of the pineapple.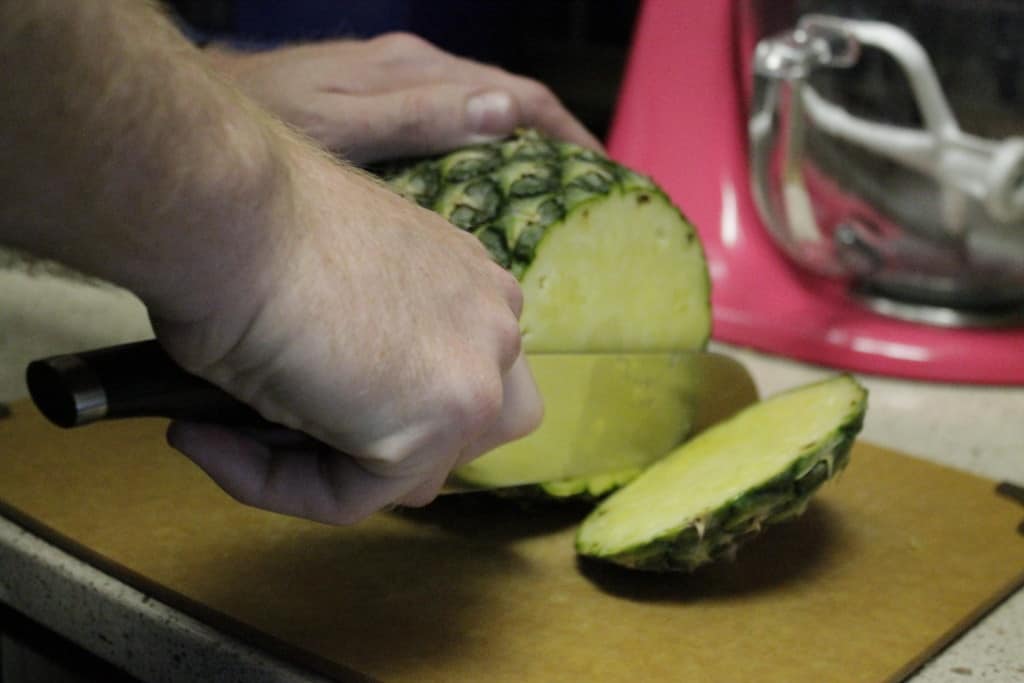 Then use the same knife to cut the skin off all of the way around the fruit.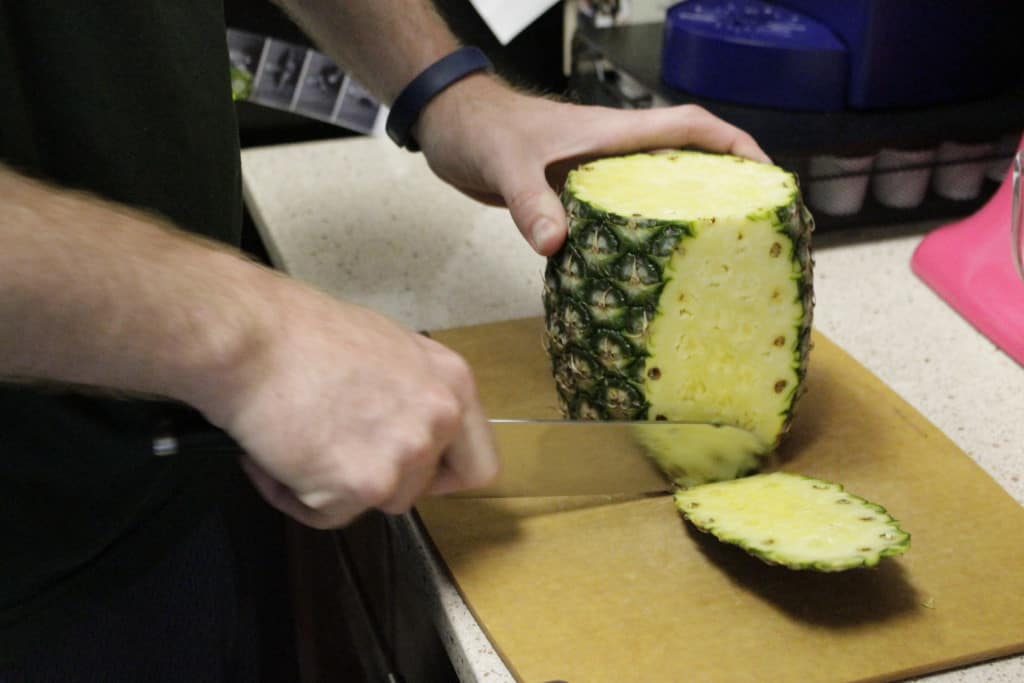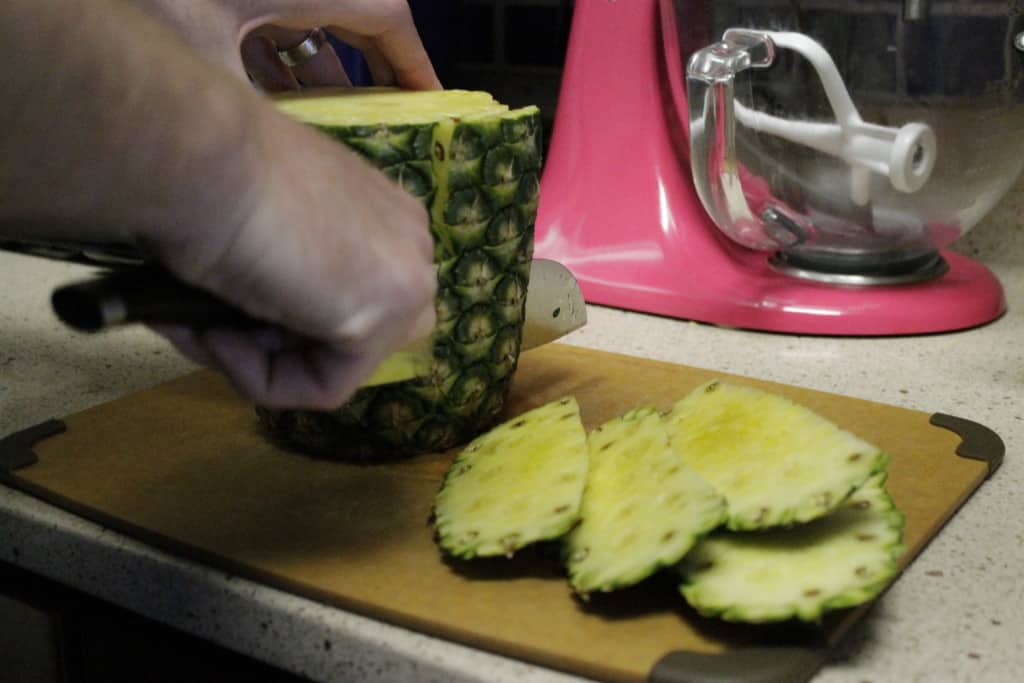 Then, use a small knife (we used our paring knife) to cut out any deep brown spots.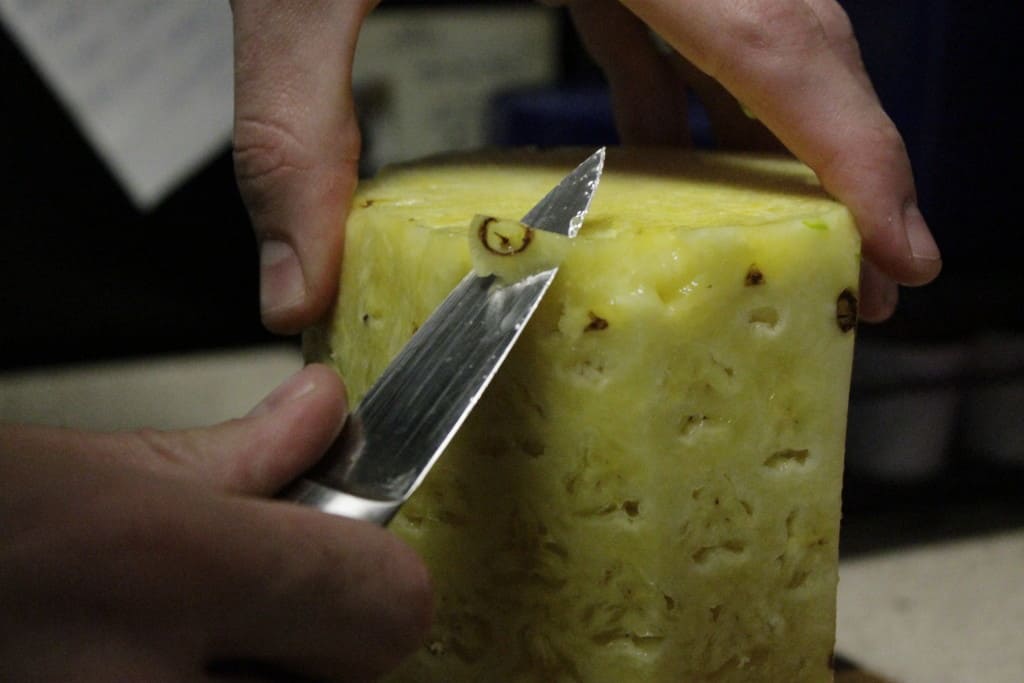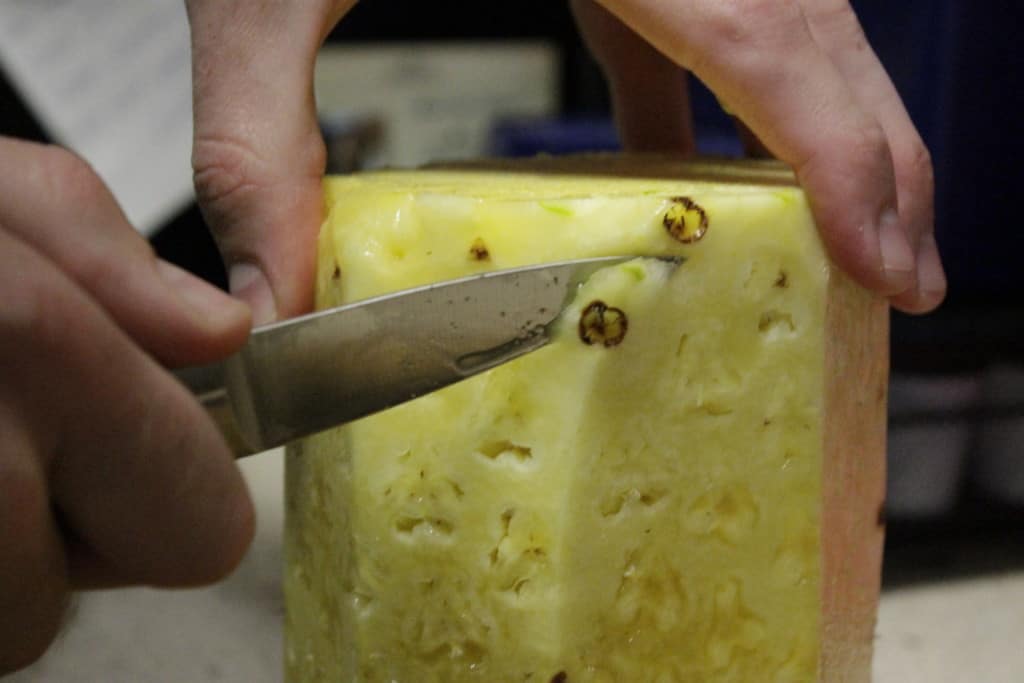 Now, lay the fruit on it's side and slice it into 3/4″ to 1 inch sized pieces with your large knife. This is what Sean thought would be hard – cutting through the core. But he had no problem at all, the knife glided right through!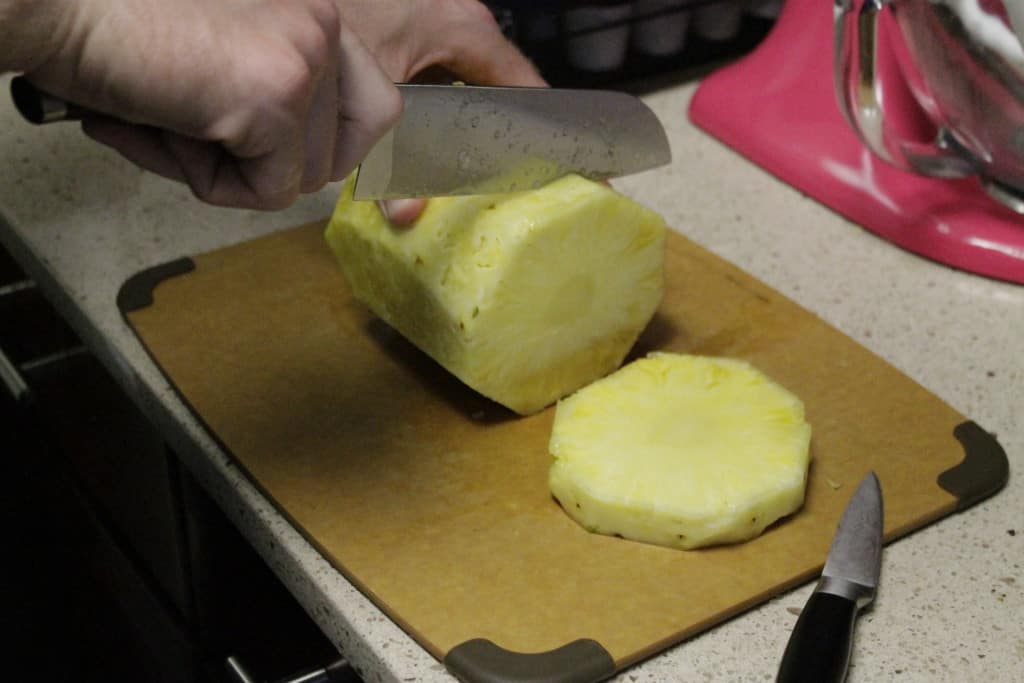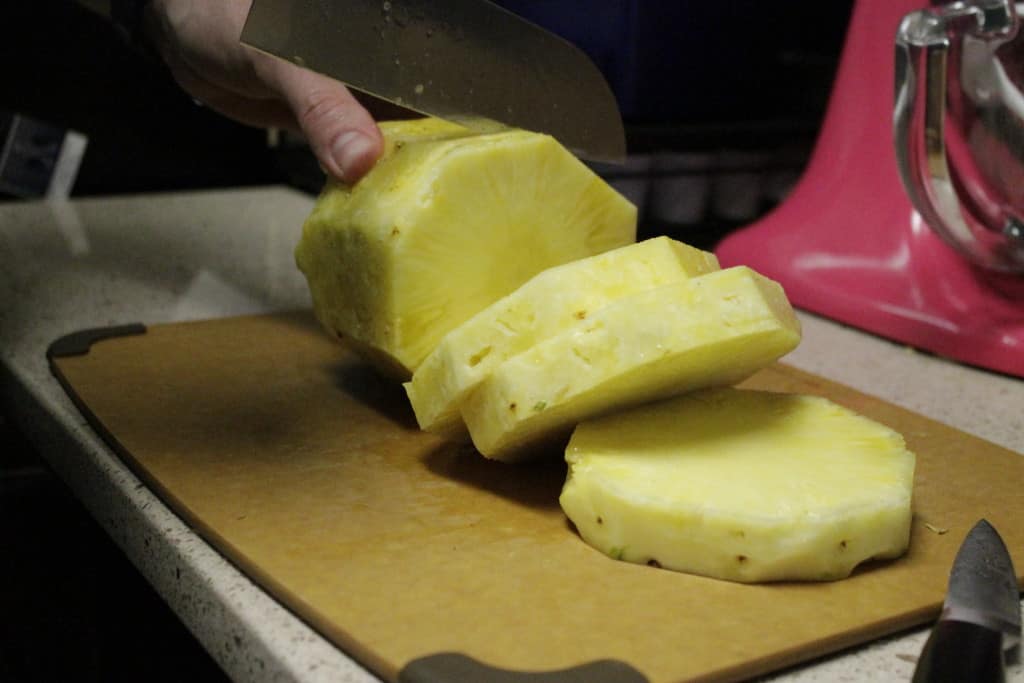 You can now use your paring knife to cut around the core on each piece and pop it right out.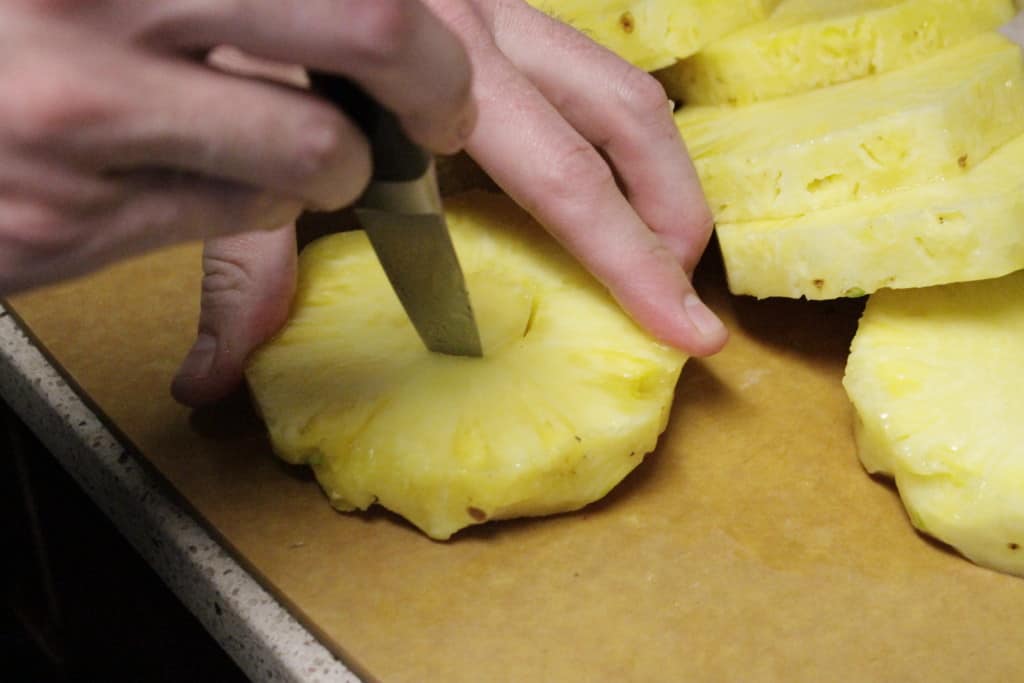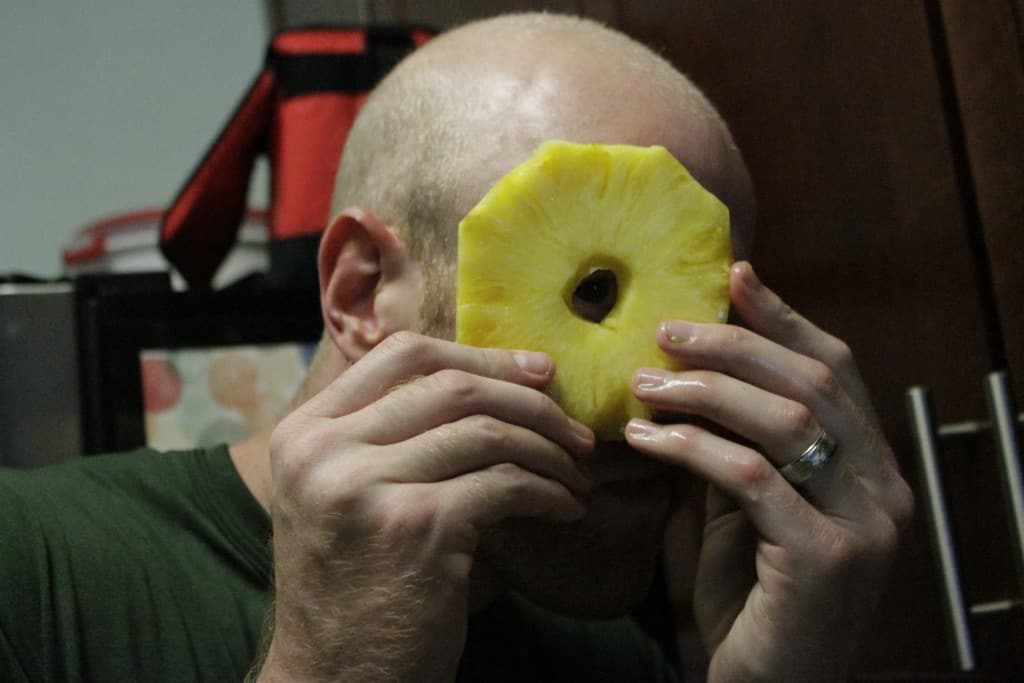 Now, you can eat these as rings, but I had Sean cut them into simple wedges.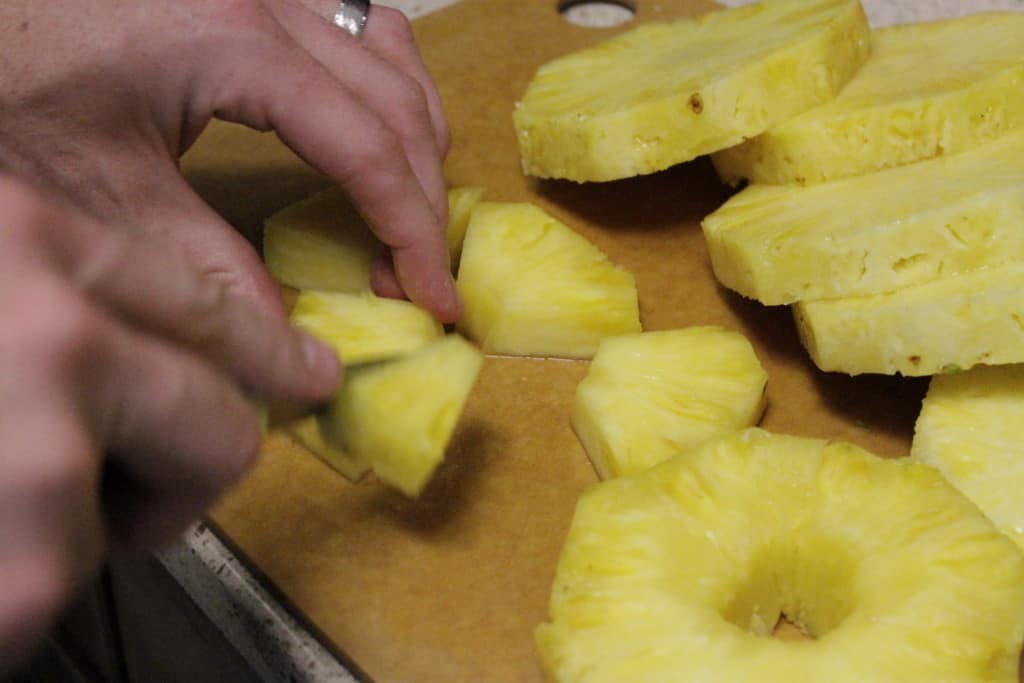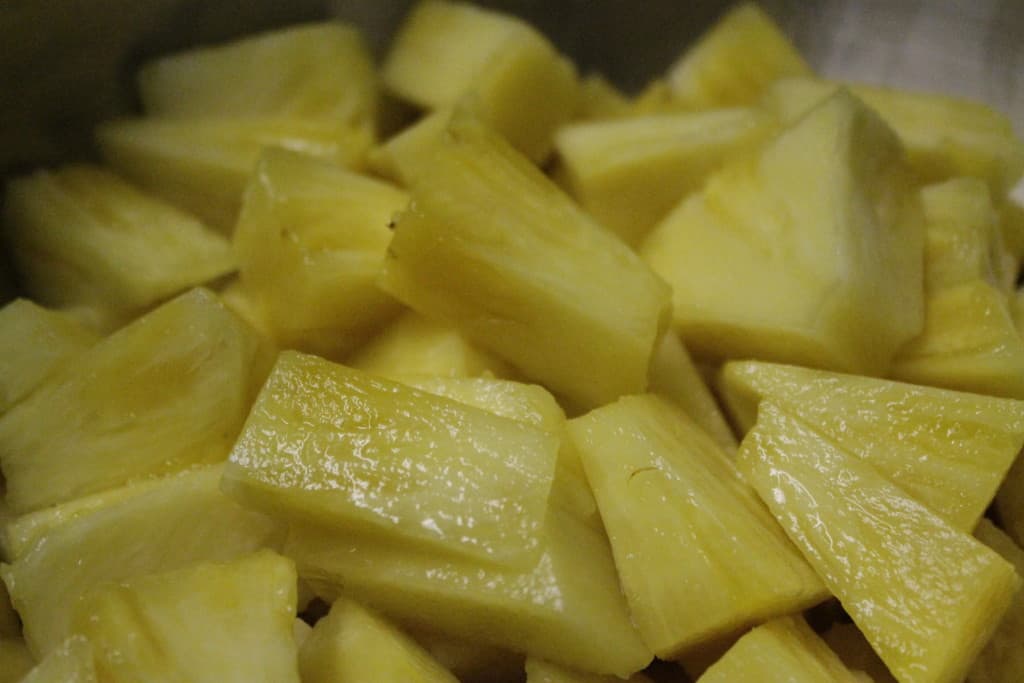 We tossed the pineapple with raspberries, strawberries, and blueberries for an amazing fruit salad that lasted us all week.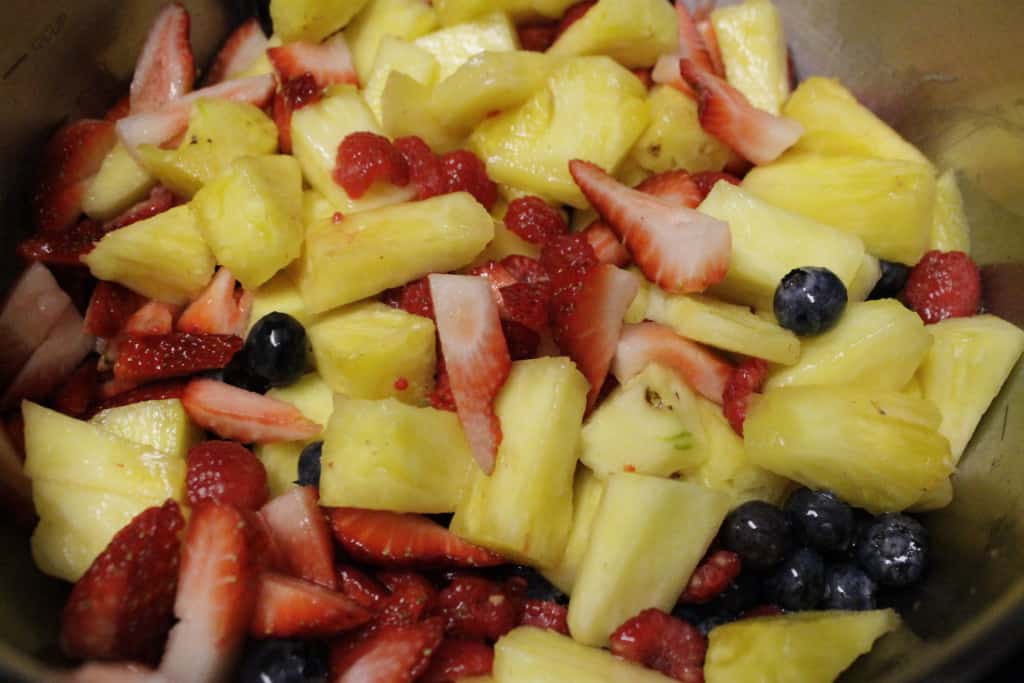 What's your favorite fruit?