Thank you First Alert for sponsoring this post. Plan, practice, and repeat your escape plan with First Alert!
When we had a child, we started to see things differently. One of those things is the safety and protection of our family. We live in an older home surrounded by very large trees in an area prone to hurricanes. It's natural to worry. One thing we've taken precautions against recently is a home fire. We've recently installed several First Alert products and created a family escape plan in the event of an issue!
Plan. Practice. Repeat.
We've never done any type of emergency planning before, other than having a hurricane survival kit for a few day's rations. We had to start from scratch for a fire.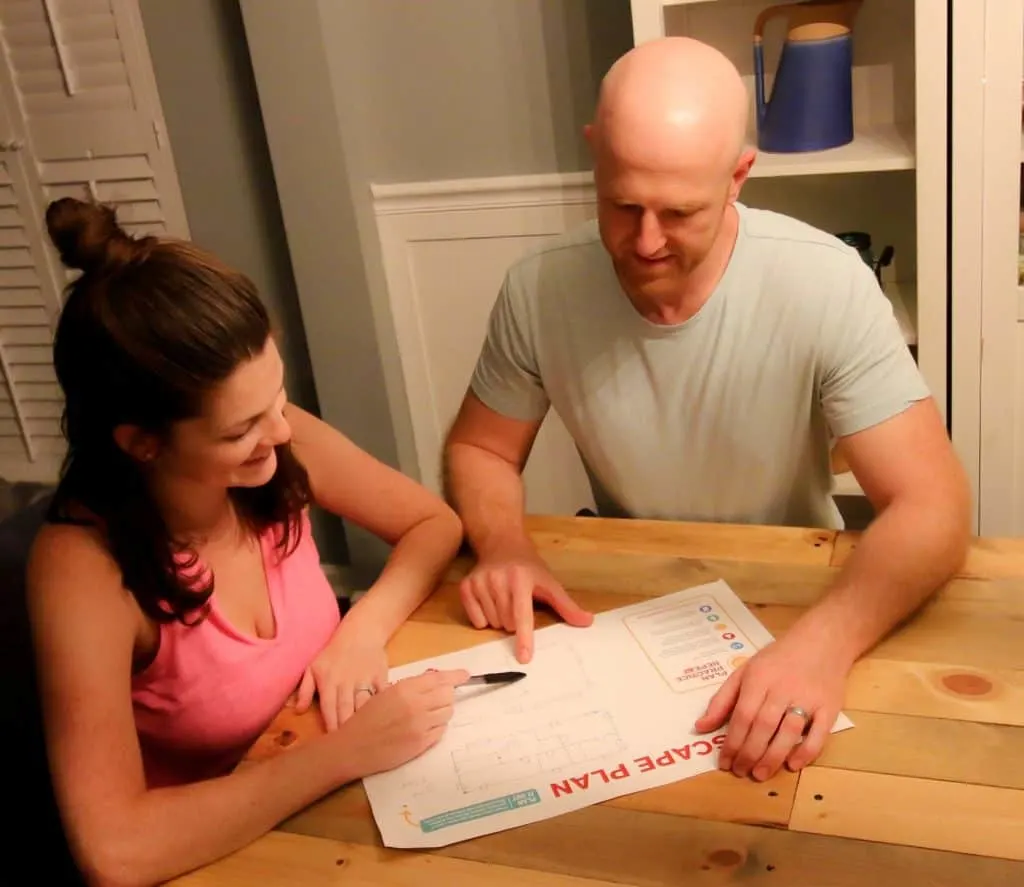 Plan
The first step was to make a plan. We started by drawing out our home and discussing the best exit points from each room in case of an emergency. This gave us a better feel for what we needed to do. Both of us were very involved in this because you never know if just one of us would be home at the time.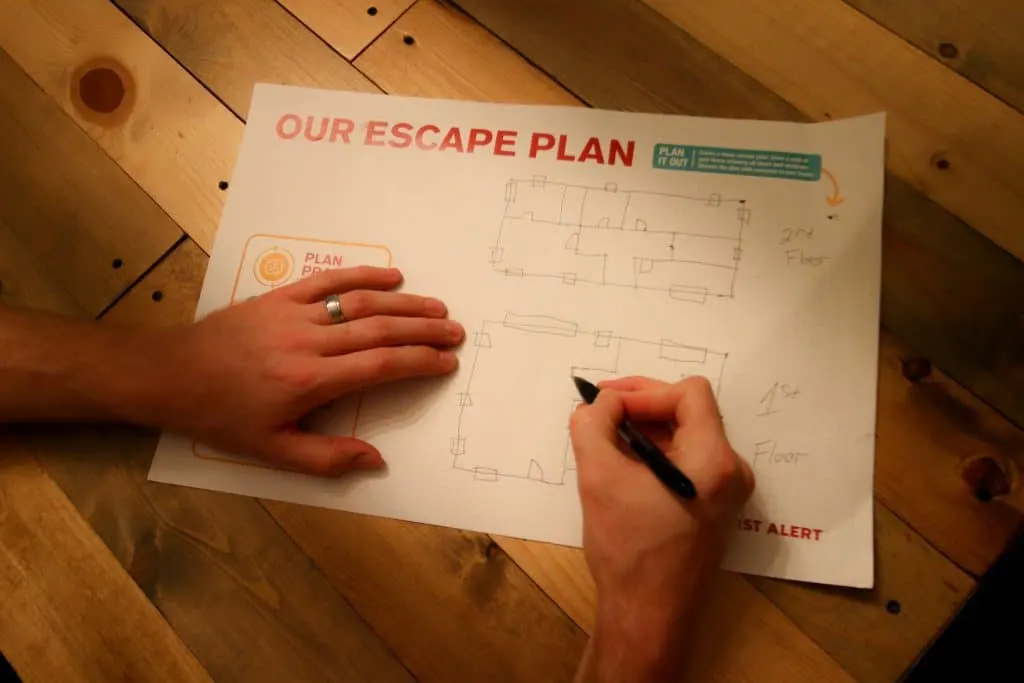 We also had to make a plan for our pets and for our son since he's not old enough to walk.
We talked about finding two ways out of every room and what to do with each exit. Then we determined a meeting point outside that would be safe.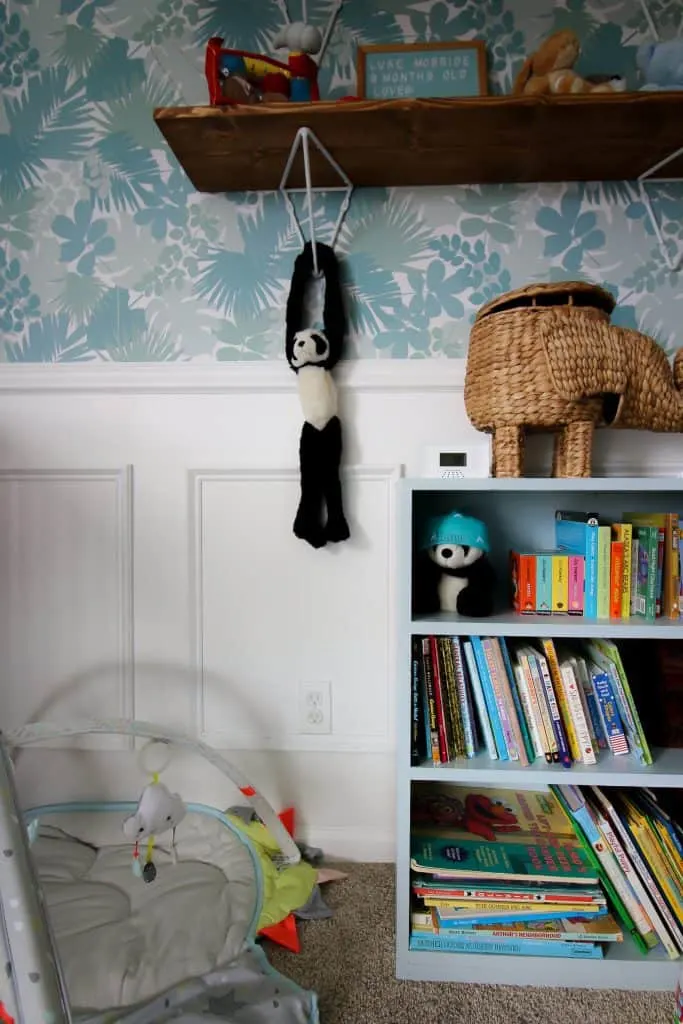 As part of our planning, we got the house ready. We installed new smoke alarms on each floor of our home and put a carbon monoxide detector upstairs in the nursery. You should have a carbon monoxide detector on each level of your home and near sleeping areas.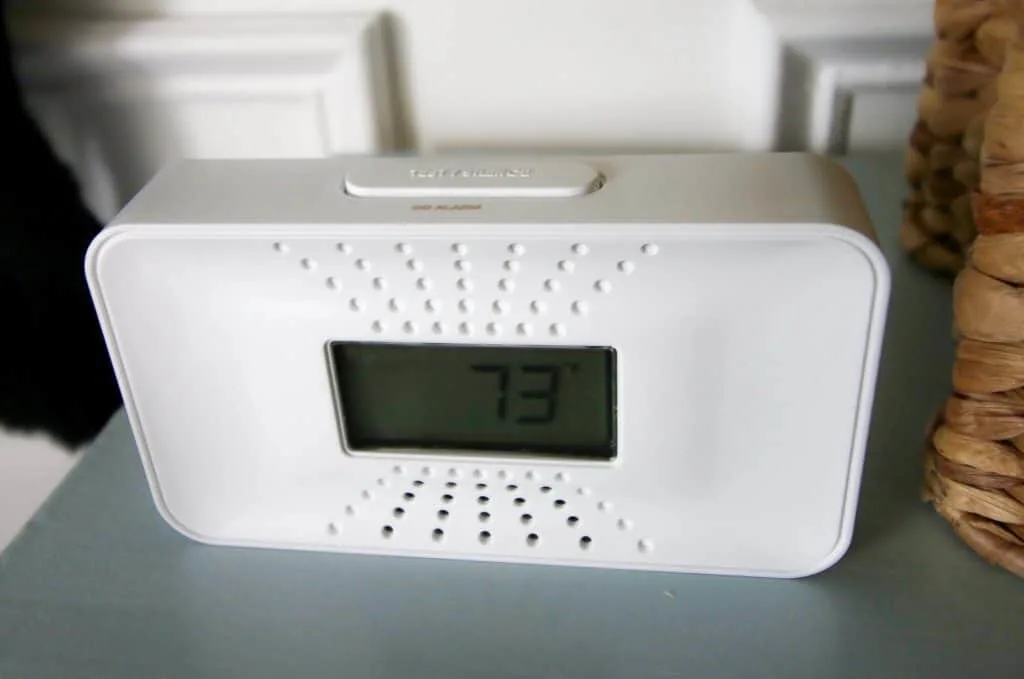 We also added a second fire extinguisher in the upstairs laundry (the first one is in the garage next to the kitchen). A fire extinguisher should be on every level of your home, especially on the main level near the kitchen. Finally, we tucked an escape ladder under our master bathroom sink. There's no good exit from this room if there is a fire in the laundry room or downstairs. We wanted to be prepared.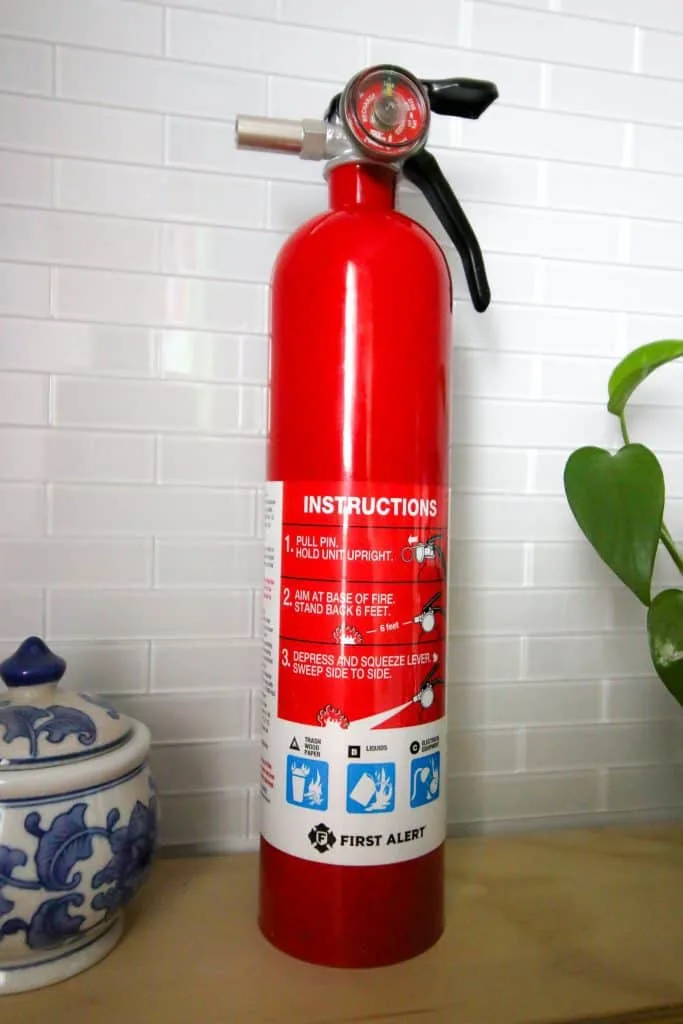 Practice
Once we had a plan in place, we needed to practice. We went room to room and talked about how we would get out if there was a fire upstairs or downstairs. We made a plan for what to grab if possible or how to get to the fire extinguisher.
We also tested our new escape ladder. We wanted to be sure we knew how to use it in case of an emergency and we weren't reading the instructions during a fire.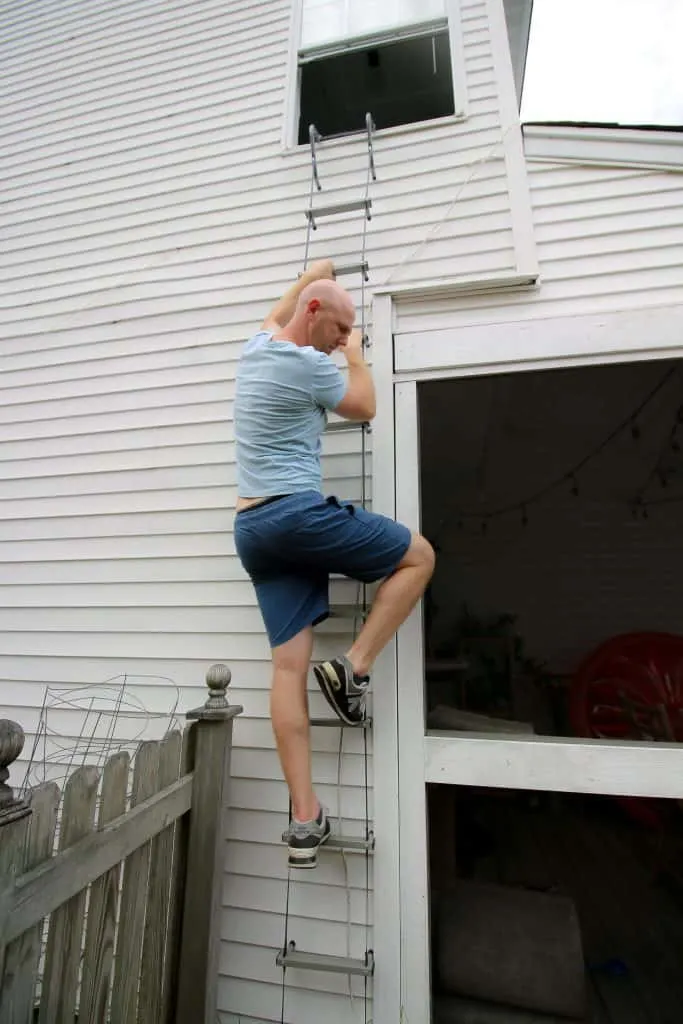 It was a little harrowing thinking about using the ladder to get out of our home, but we would much rather do that than not have one at all.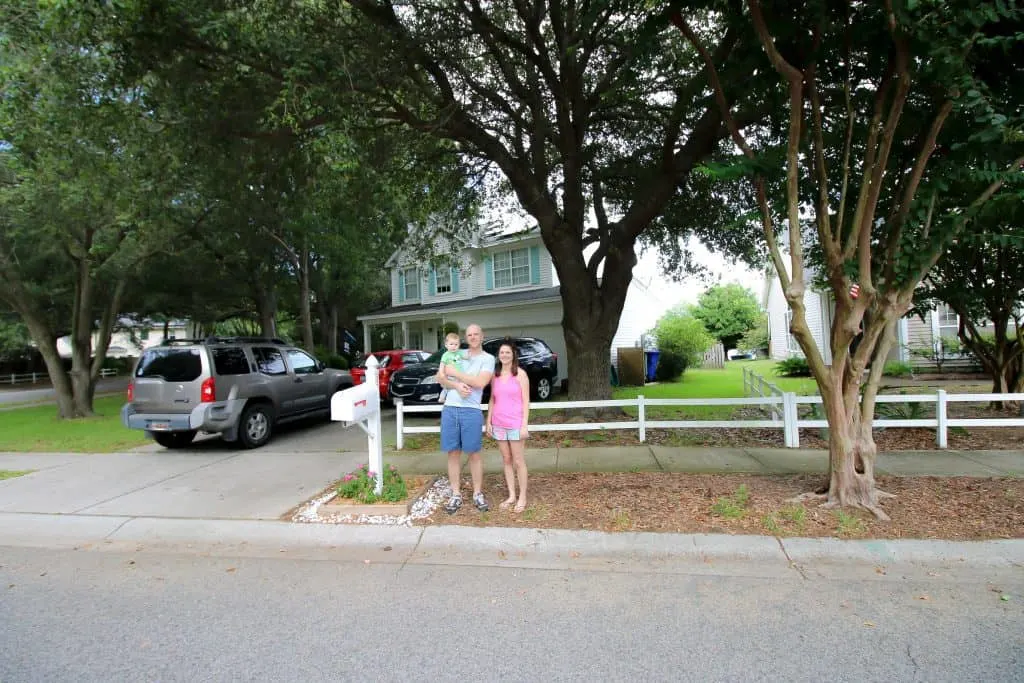 Our final step of practice was to go to our meeting location and make sure we were a safe distance from any potential hazards. We chose to meet at our mailbox to then call 911 because it's an easy location to remember.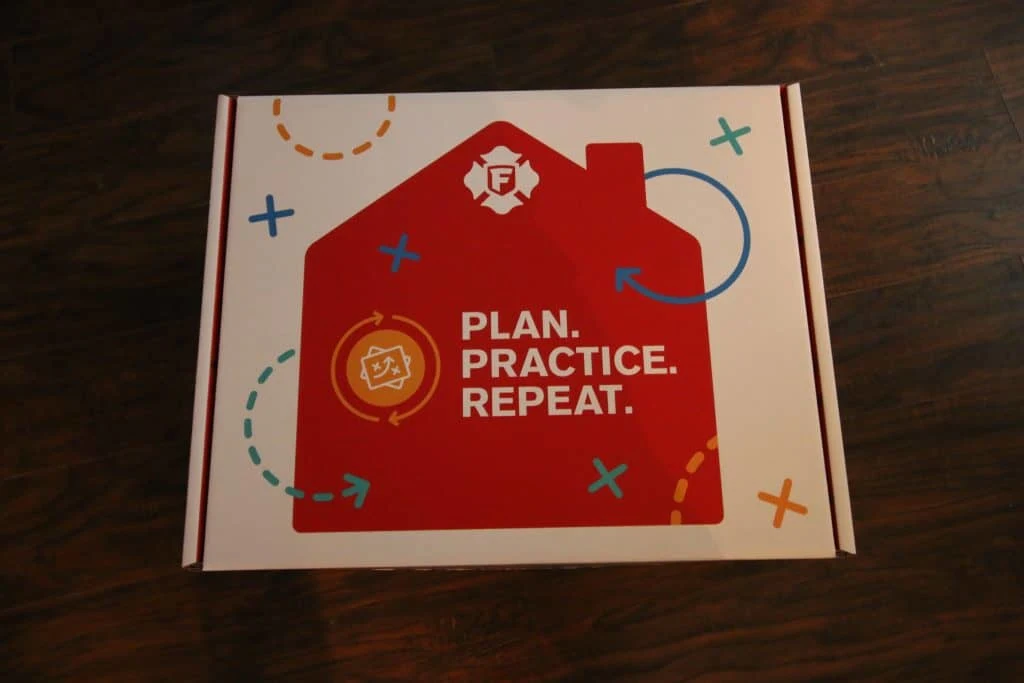 Repeat
We ran through our plan a second time and made sure we knew exactly what to do. We also plan to practice this again twice a year, just to make sure we remember everything. We'll also need to practice more often when our son learns to walk on his own, because then he'll be more capable of helping himself.
We don't want to ever have to think about a fire or emergency, but we're glad we're prepared. First Alert has a great website to help you and your family plan.