Today is the eclipse, y'all! We took the day off of work (work-work and blog-work) to enjoy the fact that we are in the path of totality here in Charleston and will get to see a full eclipse this afternoon. Heck, even schools are off today around here! But, we know that not all of you will get to see the eclipse, and with all this news attention, some of you might be feeling a little eclipse FOMO (that means Fear Of Missing Out, mom). So, we decided to share a few ideas for how you can overcome your eclipse FOMO and still enjoy the day, even if you aren't in the eclipse's path.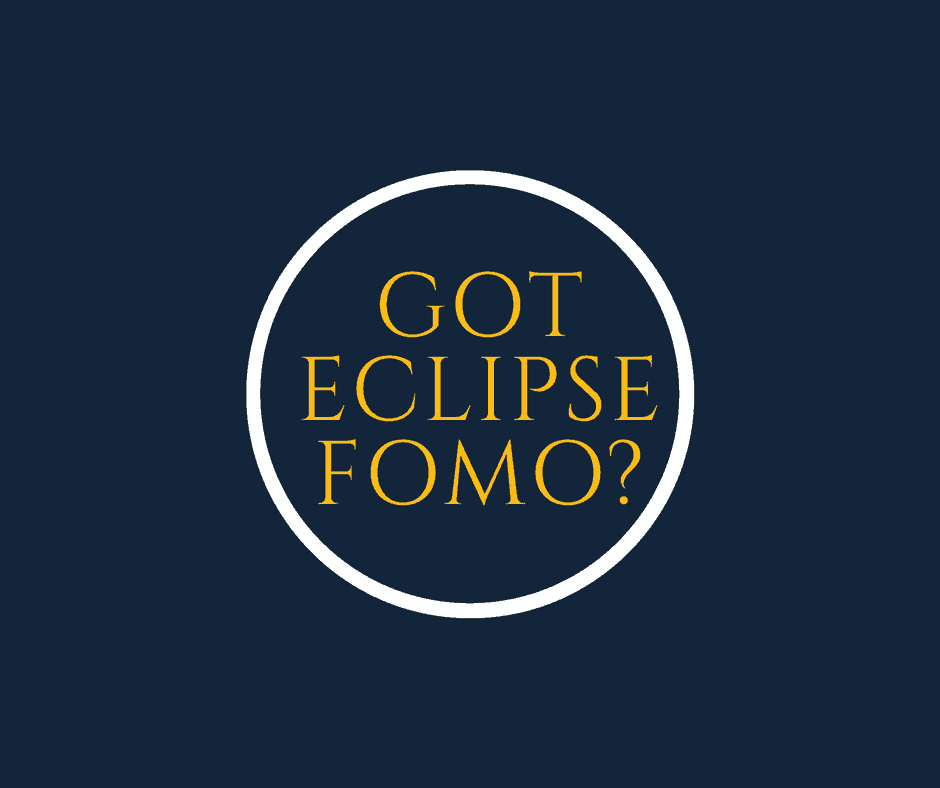 Stand in a dark room for 2.4 minutes (feel the effects!)
Eat a Milky Way (taste the milky way)
Put on an old pair of 3D glasses and pretend they're eclipse certified (but don't stare at the sun)
Eat a moon pie
Drink enough that it all goes black anyways
Watch everyone else have fun on Instagram Stories
Snack on Starburst
Take an instagram story inside a windowless closet and pretend you're in the eclipse
Listen to Total Eclipse of the Heart on repeat
PS – We are running another DIY supply giveaway! Click over and enter now!
Happy eclipse day!