Well y'all can release the collective breath that I'm sure you've been holding since we announced that we were looking for a new living room rug. We found one, and she's a beauty.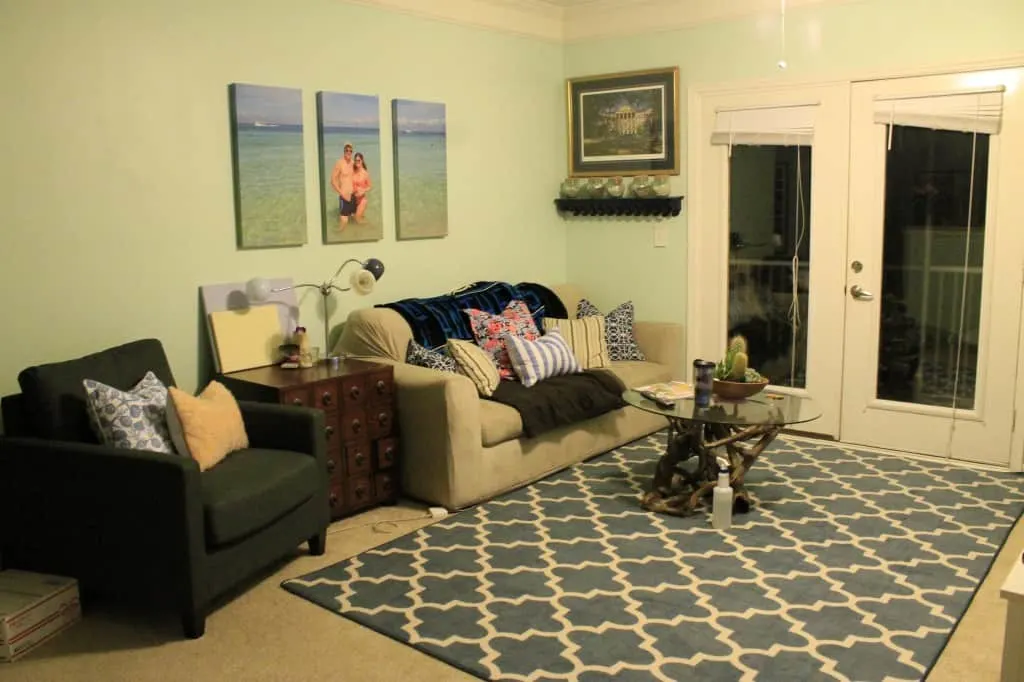 It's the Maples Fretwork Area Rug from Target. The color is blue and the size is 7'x10′.
We actually found a similar rug at our local target, but it was only available in 5'x7′ in blue and 7'x10′ in tan. Luckily, a bigger variety was available online.
But, seeing it in store allowed us to see that we loved it. It's the perfect amount of soft (so soft!) but not shaggy. And I'm obsessed with the denim blue color.
We ordered it online and stacked several coupons – Target was offering free shipping & 20% off select rugs. I also found a coupon code for $5 off $50 or more (I always search for coupon codes on Retail Me Not!) AND I got 2.5% back by using Ebates.
So, my total was $125, plus I'll be getting over $3 cash back from Ebates. Not bad considering the pre-tax and shipping price on the rug was $150. And well under my self imposed budget.
Even better than the price was how it looks in the room. I am so glad that I didn't go navy – the lighter blue really brightens up the room! It's amazing what a difference a rug really can make!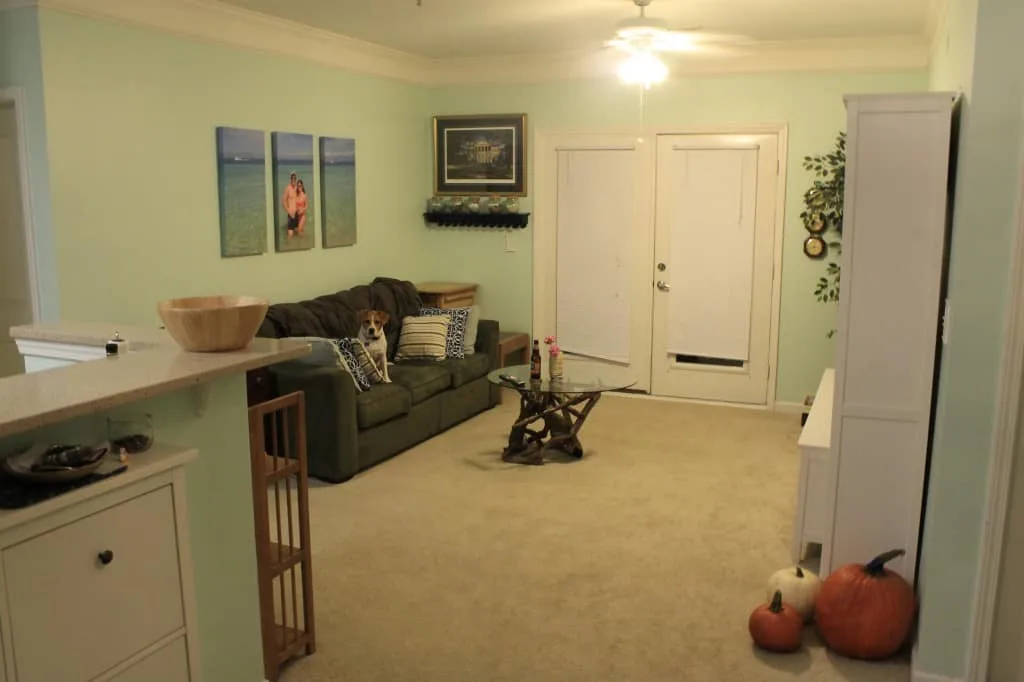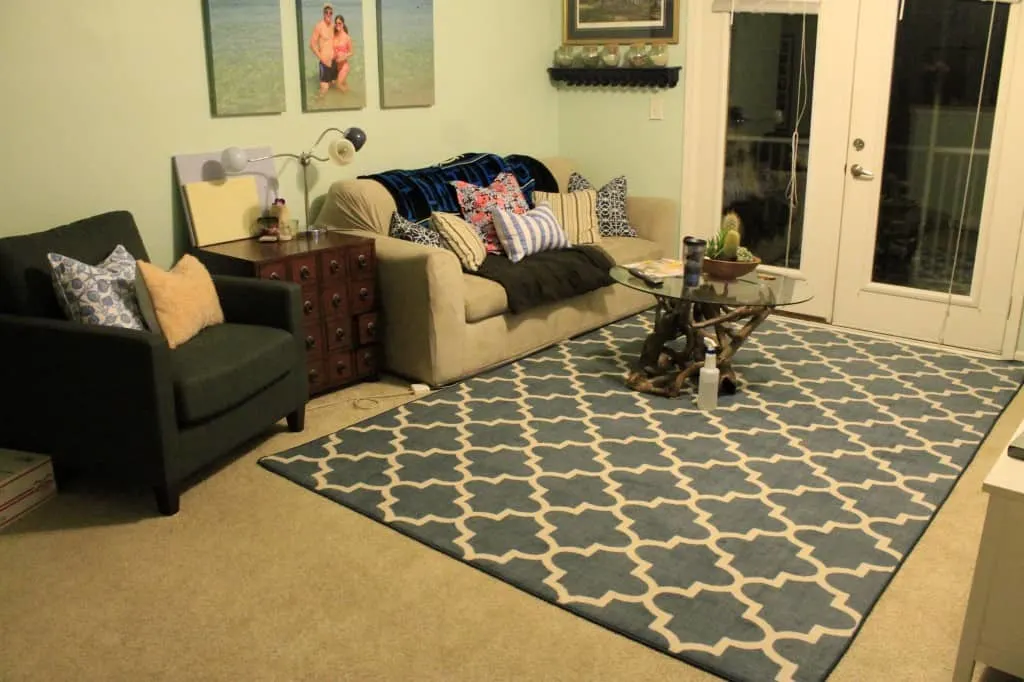 Have you added any rugs to your home lately?!