We are finally starting to feel like the new house is unpacked and we can start working on more projects! A big deadline that we have is that my parents are coming to visit this weekend, so we want to have the guest spaces ready for them. I mean, they're going to be using cardboard boxes as bedside tables, but at least the bed is assembled and the room is otherwise box-free!
One room that really needed some work was the upstairs guest bathroom. The floors are newly tiled (by the seller) but we quickly realized that there was no shower rod! I had to make a few moves to get it guest ready.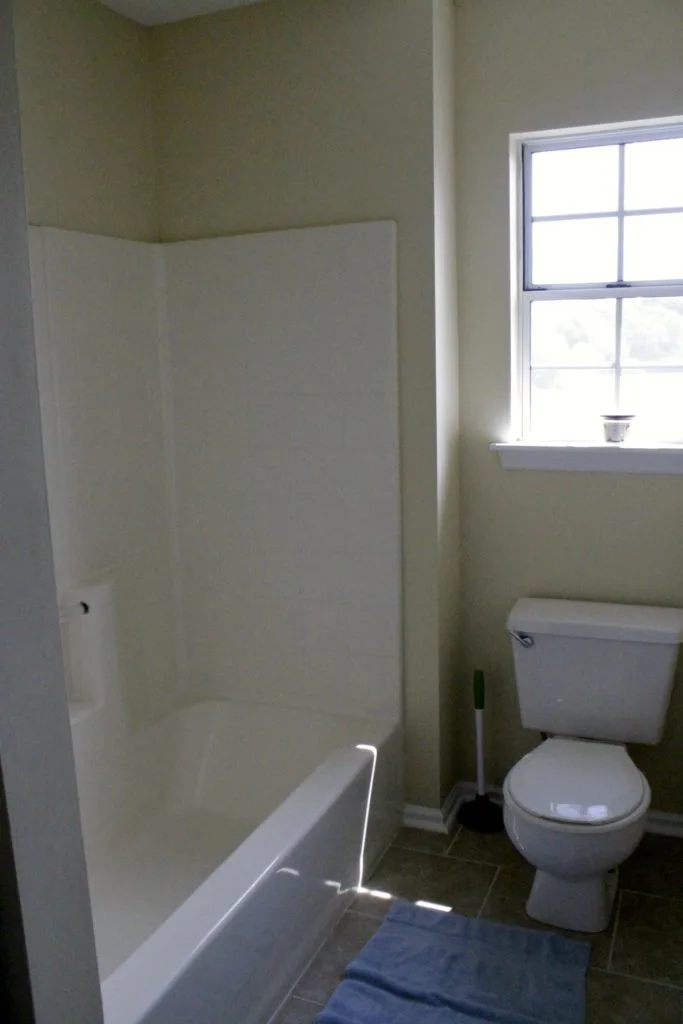 First of all, since I had to order a rod anyways, I decided to get this curved one. My sister has a curved shower rod, and it really gives you a little extra elbow room in a tub-combination-type shower.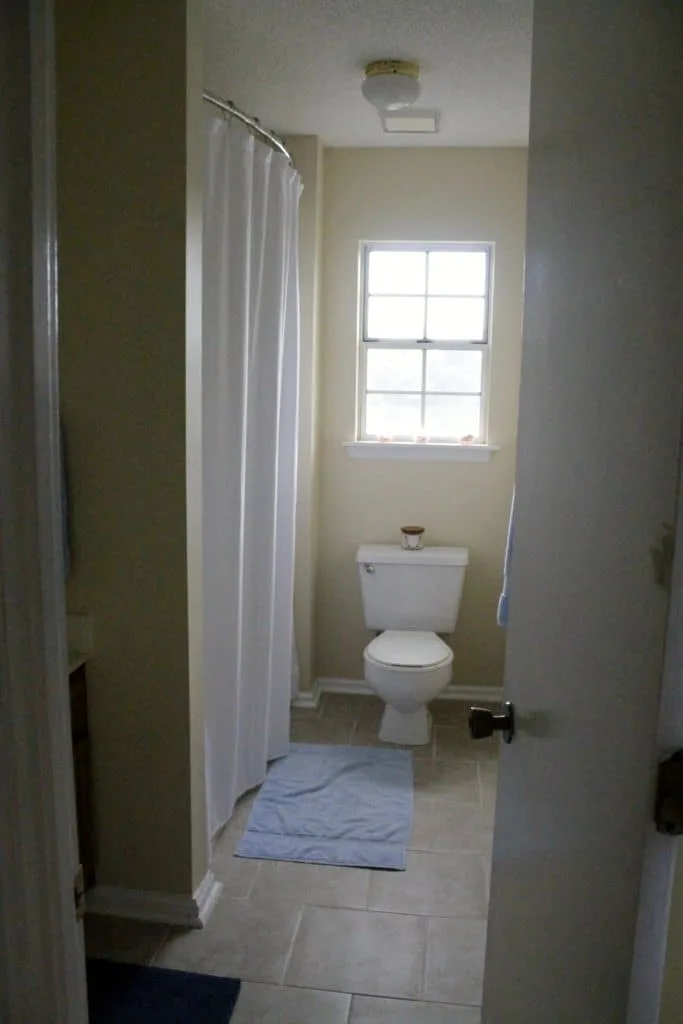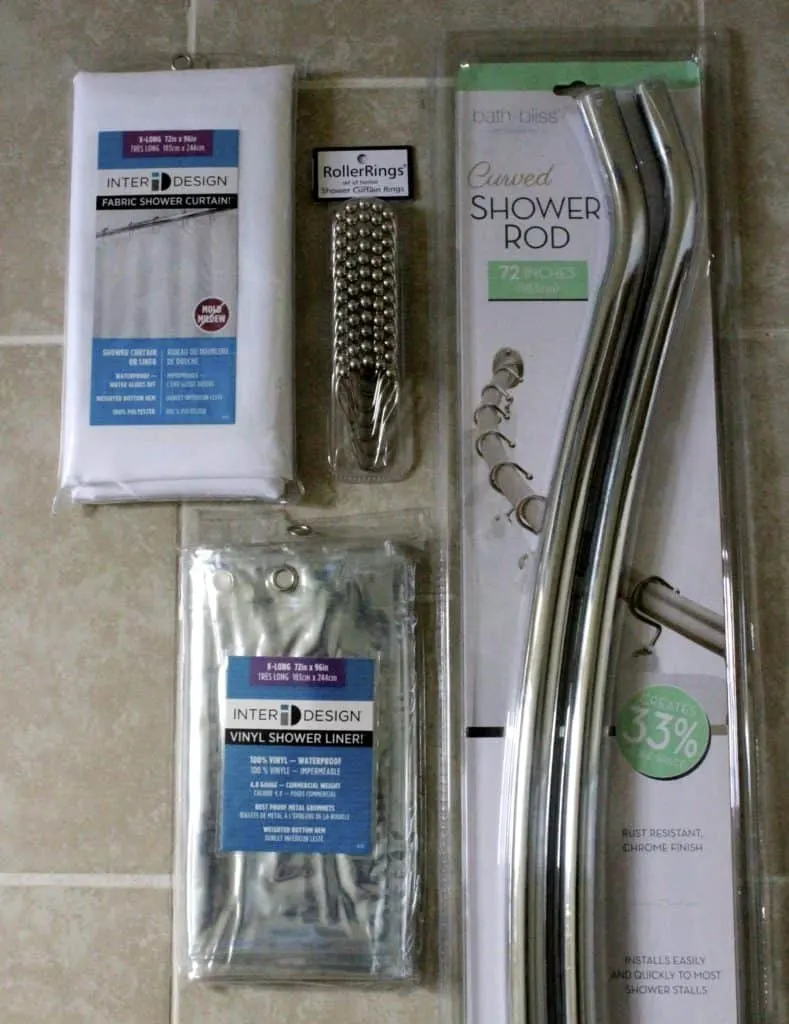 I originally ordered an extra long shower curtain, but I realized that it would pool on the floor even if raised all the way to the ceiling (whoops, measure folks!) Luckily, this long length (not extra long) fit perfectly. The curtain was easy to drill and screw into place. I got these shower curtain hooks because they are just slightly more luxurious than the plastic ones and didn't cost much more.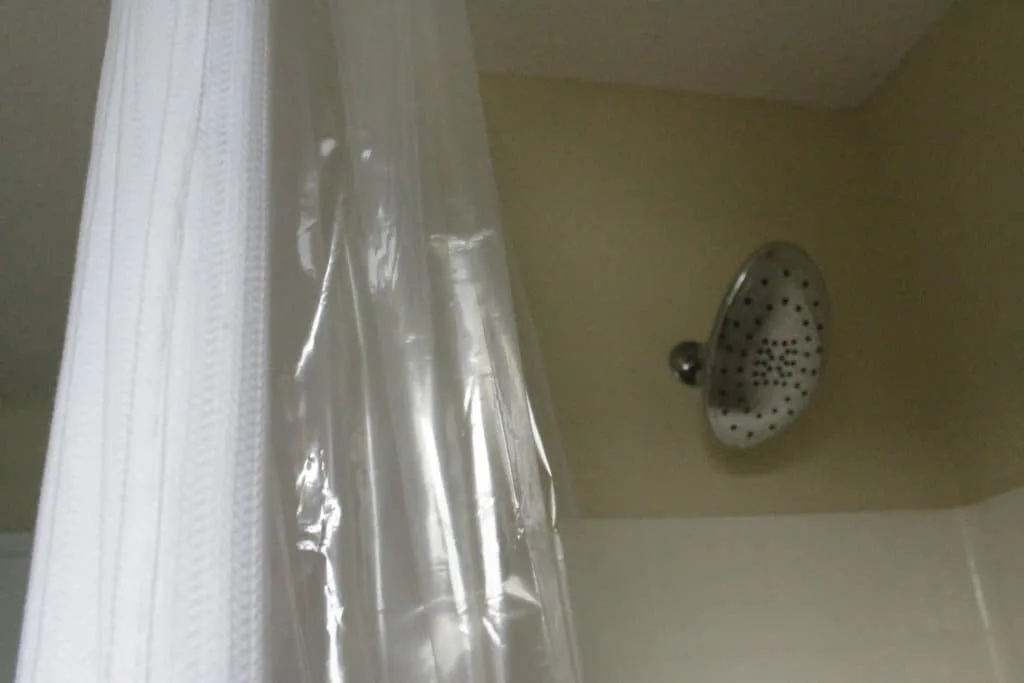 I also swapped out the dinky shower head for this large one, which makes a big difference in the enjoy-ability of the shower! Otherwise, I organized extra toiletries under the sink (they need to be better organized but this will do for now) and set out our light blue guest towels and anchor bath mat (old, from West Elm). Finally, I set out some candles and little dishes of sea shells, just to make it feel slightly decorated. This room will be pretty far down our makeover priority list, so it's good to get it to a point where it can hang for a while!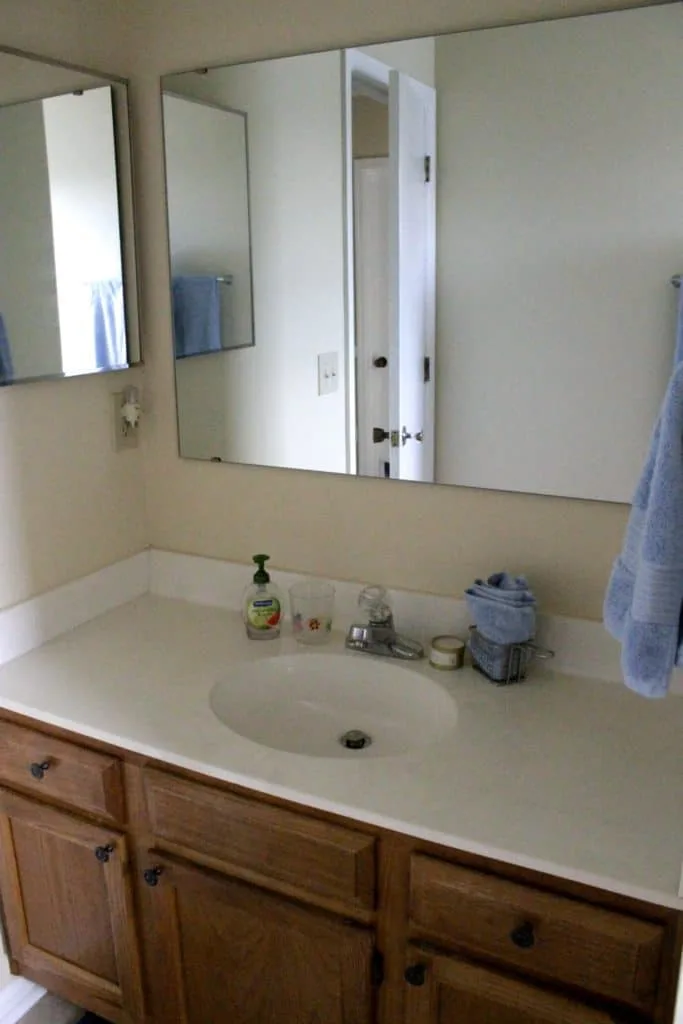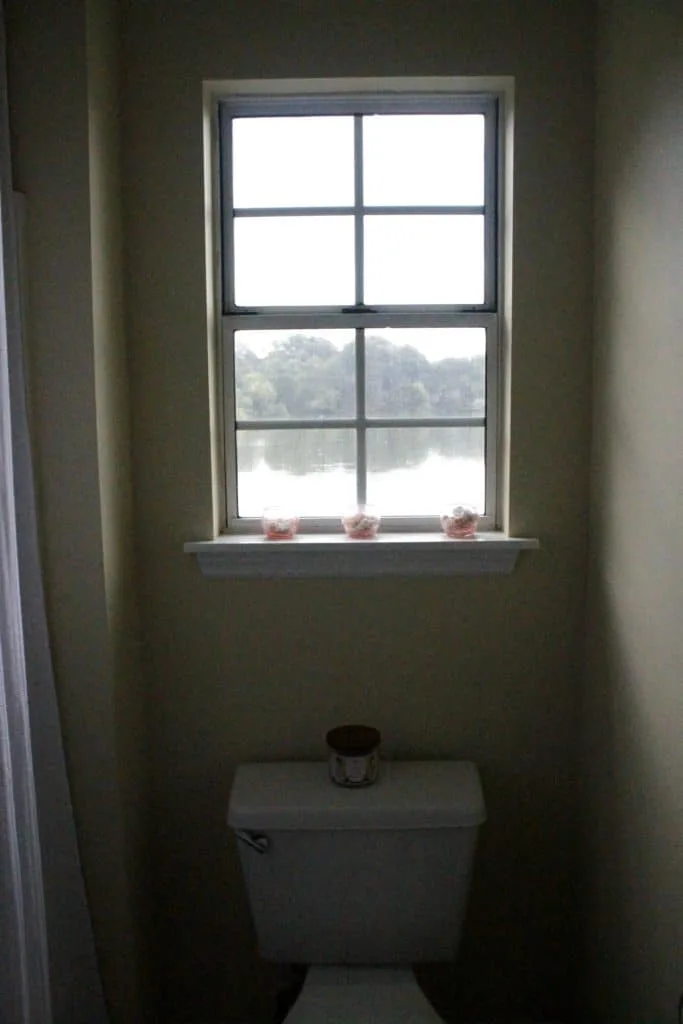 Check out our other favorite bathroom makeovers here!
This post was not sponsored and all opinions are my own. However, some links are affiliate links, meaning that if you click through and make a purchase, we receive a small percentage of the sale. Thanks for supporting the brands that make Charleston Crafted possible!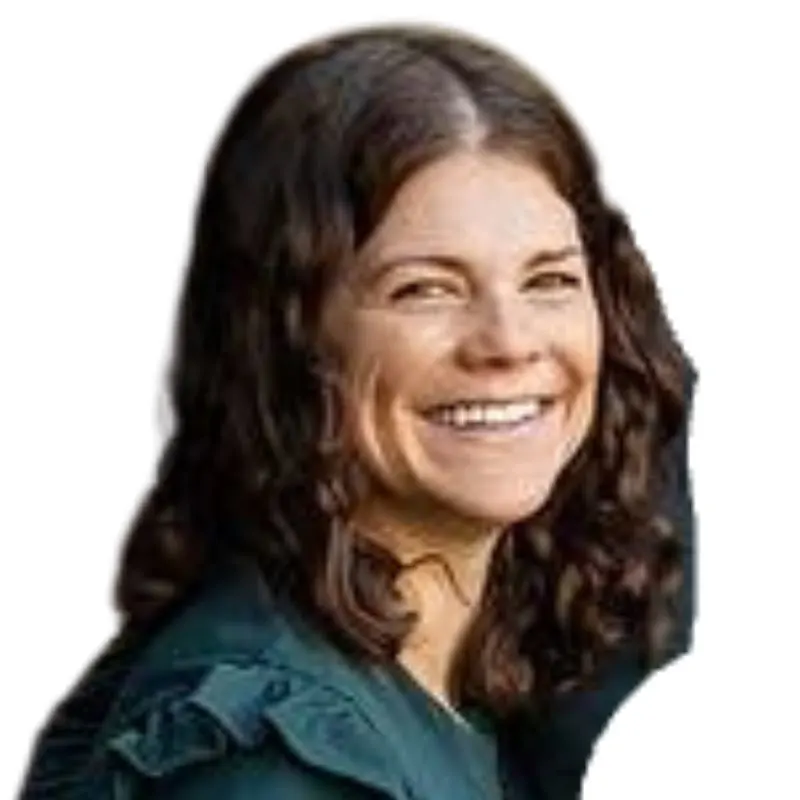 Hello, I'm Morgan, half of the creative force behind CharlestonCrafted.com! With a passion for DIY that dates back to 2012, I've transformed three homes and now I'm dedicated to helping others craft their dream spaces. Let's turn your house into a home together!