Considering a GetSafe home security system? Here is our honest review!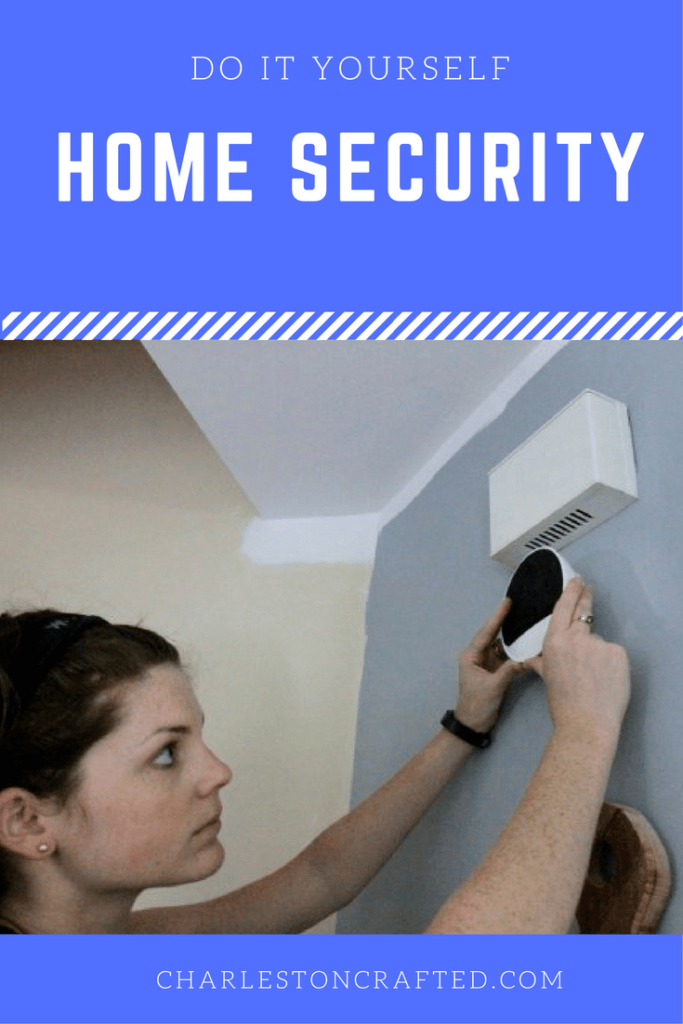 Check the end of this post for an awesome coupon code!
A couple of months ago, we bought a home security system from GetSafe. After moving into our new house, we didn't feel as secure as we did back in our condo. It's not that our neighborhood is unsafe by any means; more just that in the condo we only had one entry point and we were three stories in the air. Now, we have four doors, countless windows and are right on the road. So we decided to invest in a security system.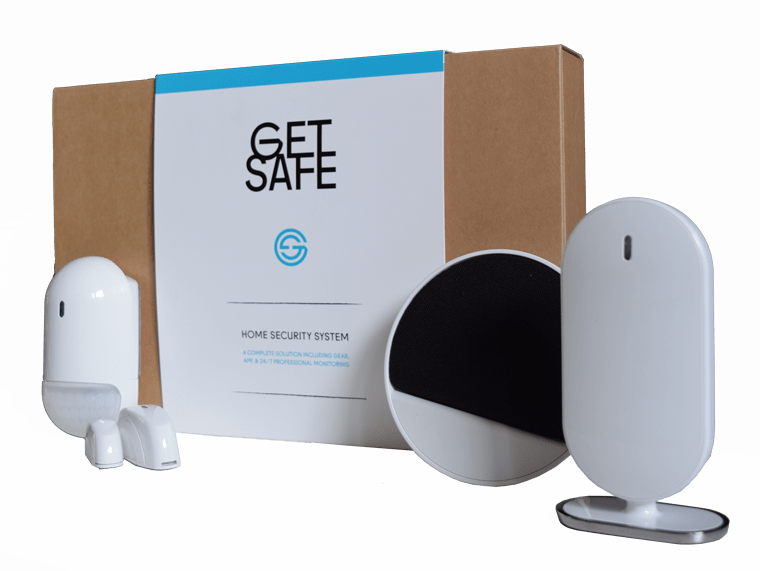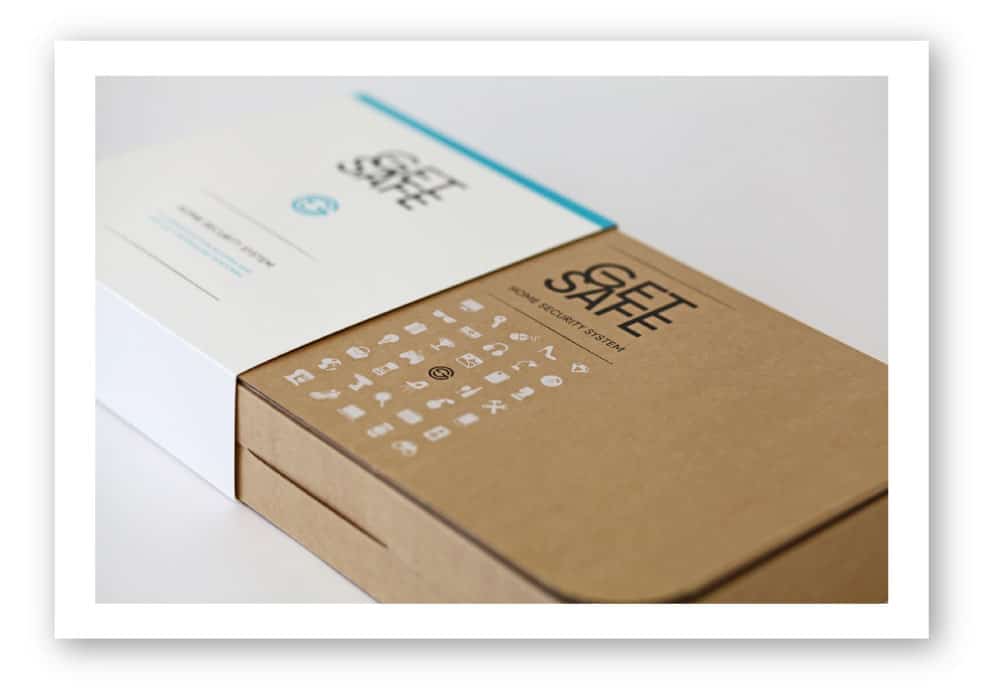 Getsafe Security Review
We shopped around a bit and settled on GetSafe. We chose GetSafe for a number of reasons. First and foremost, it's a simple DIY setup for your whole system. We got the starter box and it came with the Smart Hub, siren, motion detector and one door entry alarm. We figured there wasn't too much risk in that. The system is super easy to set up. The instructions for setting up the Smart Hub are easy to follow and it simply plugs into your wireless router to connect all of your devices, which all come set up and ready to interact.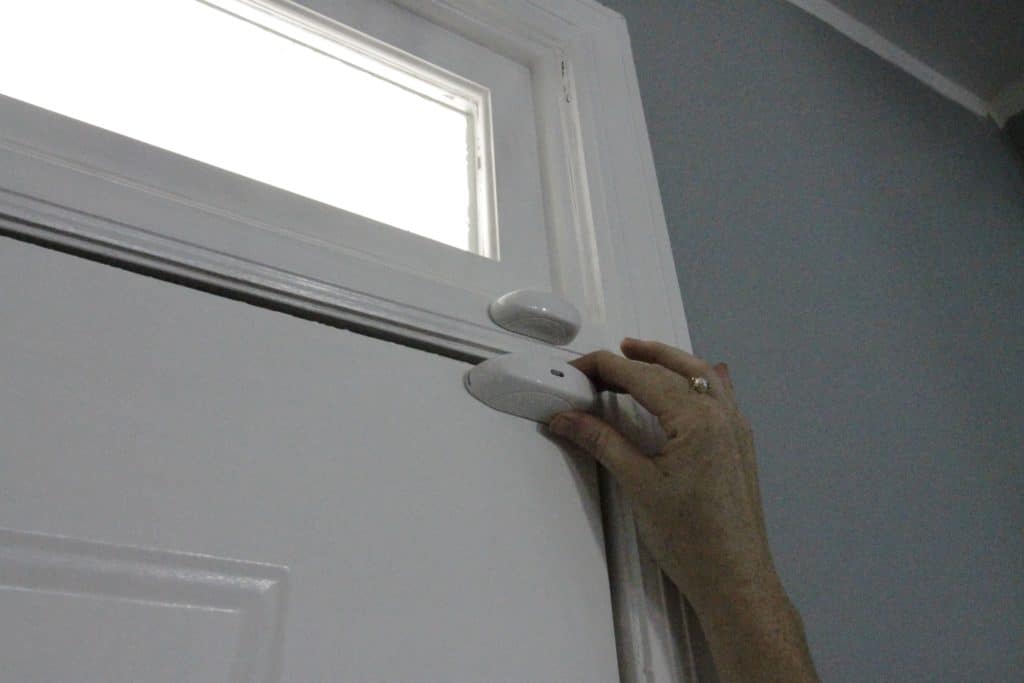 We opted to put the door entry alarm on our front door and the motion sensor in our sun room. There are five windows and a door in that room, so the motion sensor easily picks up all of them. The great and easy thing about these devices, and the siren as well, is that they simply attach to your wall with 3M Command strips that are build into the device. We just pulled off the backing and stuck them up there. As we have started painting those rooms, it's been easy to cleanly remove them from the wall, paint, and then re-hang them with new Command strips.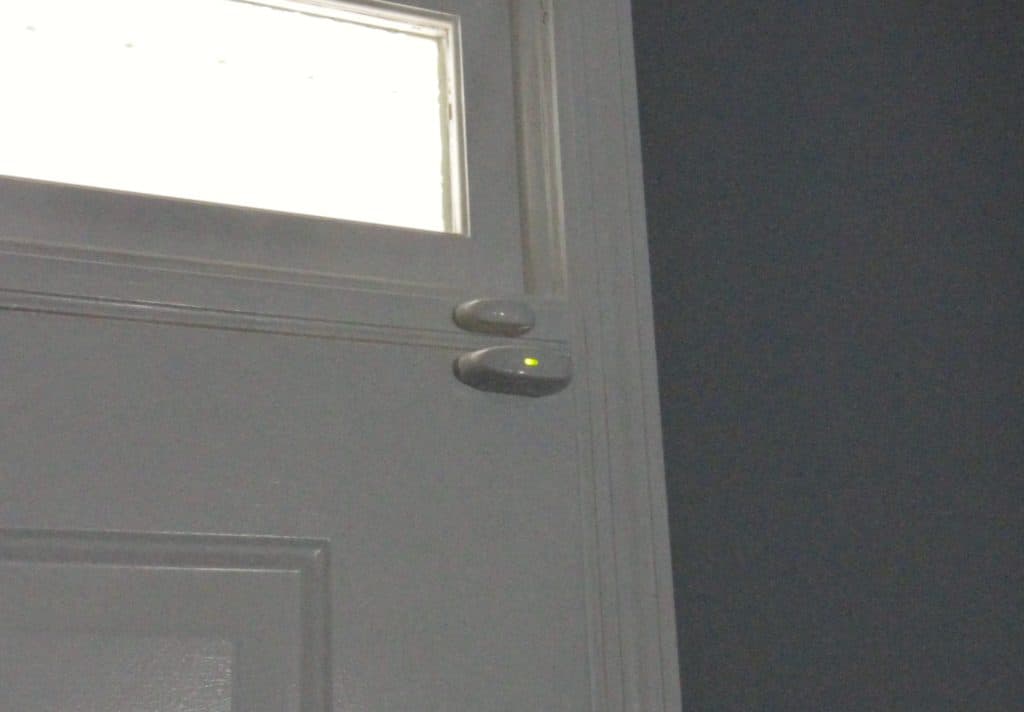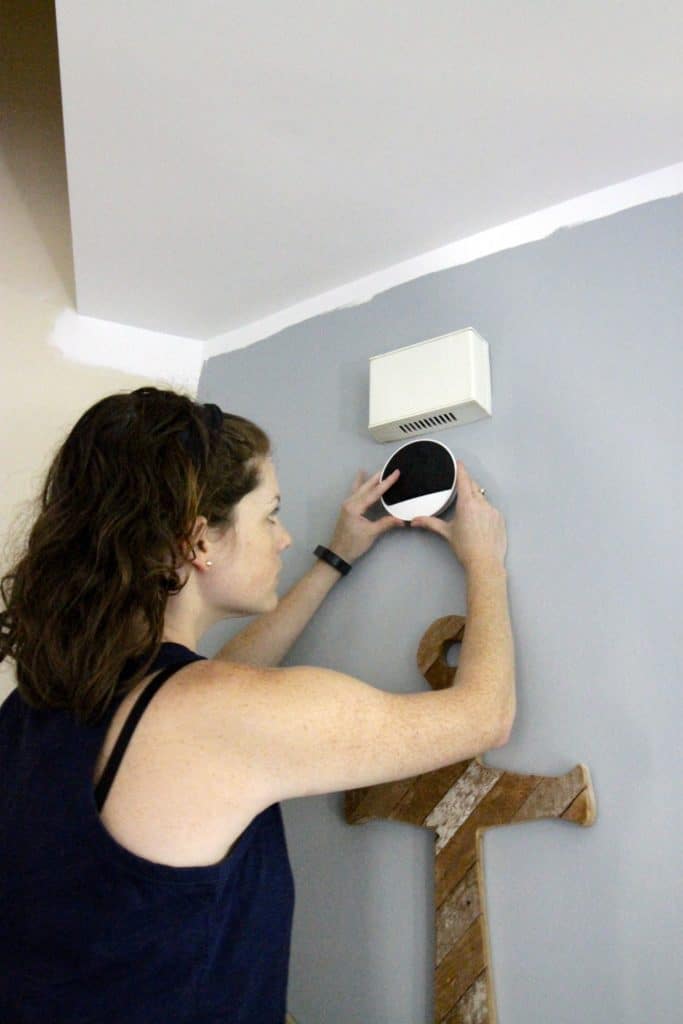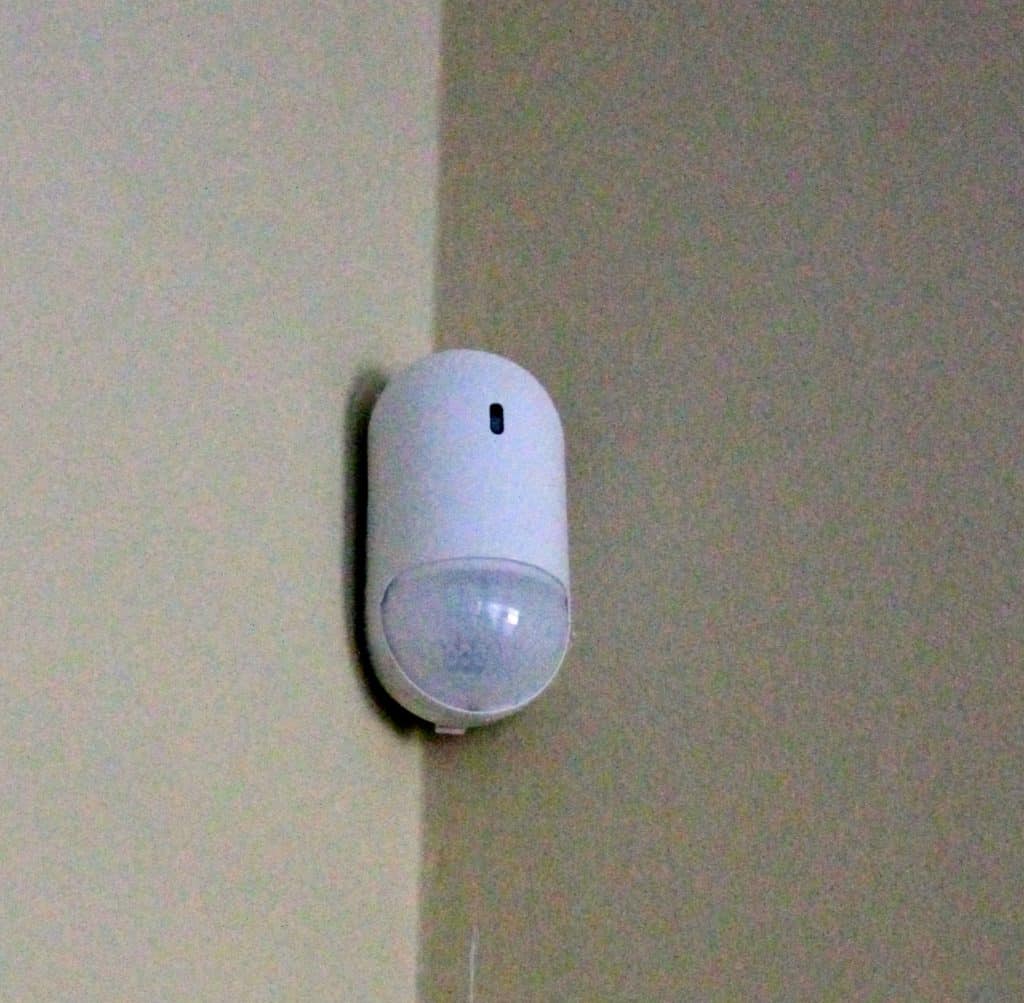 Setup is a breeze, but so is monitoring. There is no panel, so everything is done through an app on your smartphone. Here, you can turn your system on and off, set up automated times for it to cut on and off, determine the appropriate notifications and lots of other options. Morgan and I are both able to have the app on our phones so we can each control the system separately. It also syncs with our Nest thermometer to track the temperature and when we are home and away. #SmartHouse #TheFutureIsNow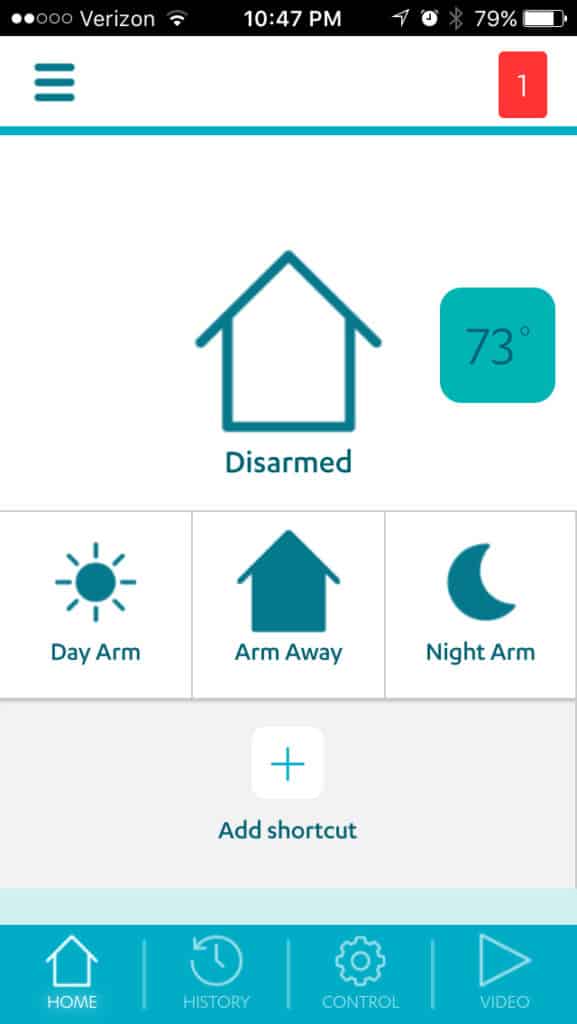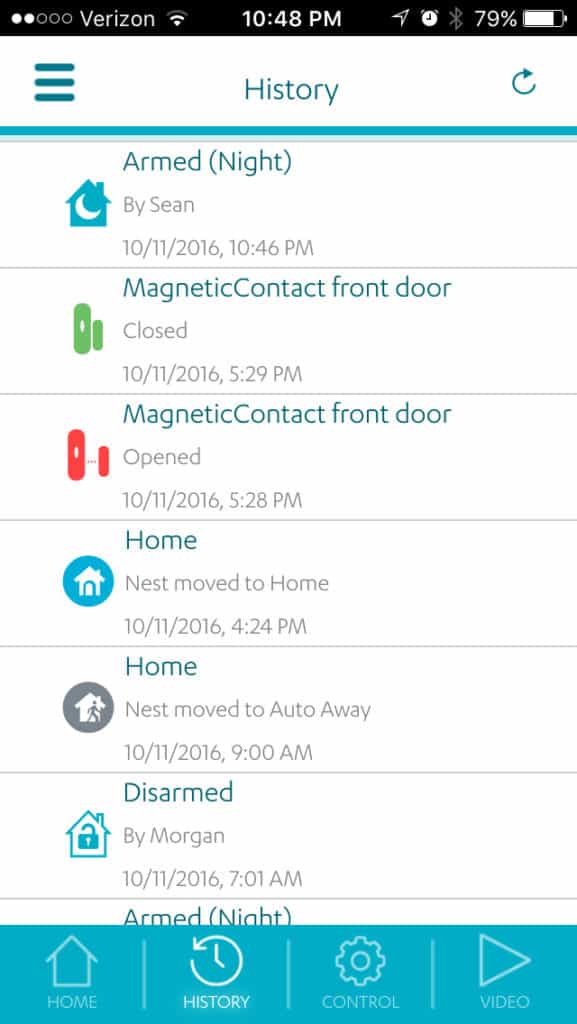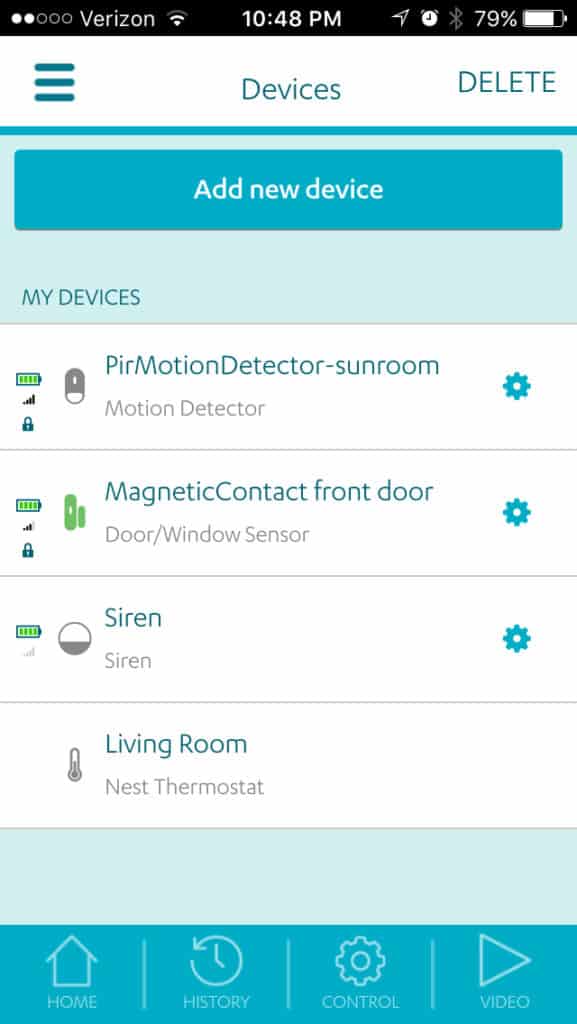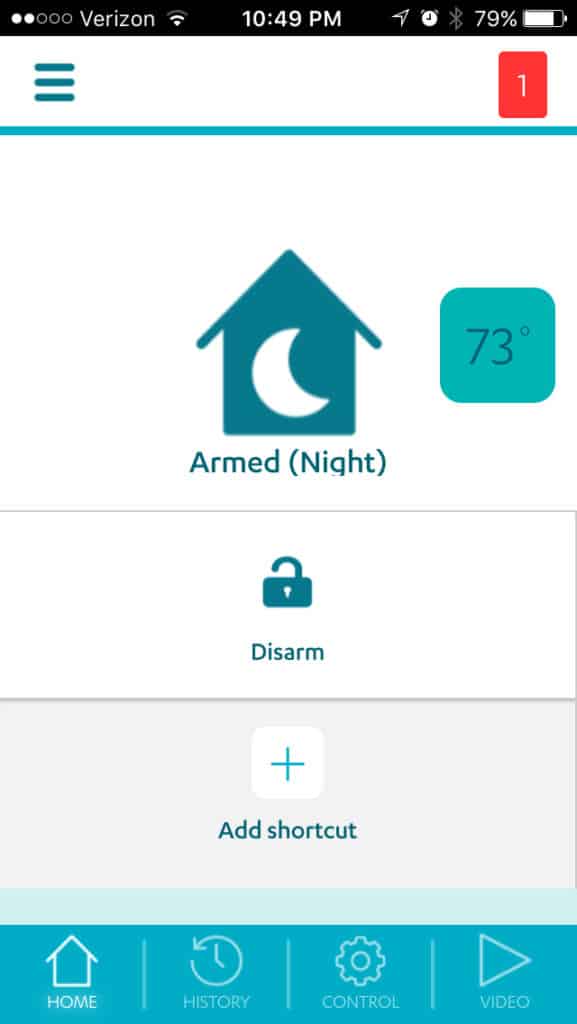 After we had it all hooked up, we decided to give it a test. We didn't want the first time the alarm goes off to be the first time we heard it. Plus, we wanted to make sure it functioned properly. We opted for the professional monitoring package, but there is also a self-monitoring package that doesn't alert the company. So, we armed the system and I opened the front door. Instantly, the alarm went off and it was SO LOUD. Impossible not to hear it through your whole home. Plus, impossible not to scare off and intruder. I got an instant notification on my phone and then my phone started ringing about 10 seconds later. It was the monitoring team from GetSafe calling to see if everything was OK. I gave our safe word so they didn't call the cops, but we got our answer for whether it worked!
And now, you can get safe with GetSafe for a great price. Through us, when you order GetSafe's starter kit, you can also get a free wireless motion camera (normally $129!). Go to GetSafe's website and order their starter kit, just like we did and add the wireless motion camera to your cart. At checkout, enter the promo code "charlestoncrafted" and you'll get the wireless motion camera for free. That's a lot of added security.
We're very happy with GetSafe and feel very secure in our home now. GetSafe is a simple DIY setup security system that provides all the monitoring we could ever want of one of the more well-known brands. We're planning to add several other entry alarms and maybe even a security camera in the future, but we love what it offers. We couldn't be happier.
GetSafe did not sponsor this post – we paid for our own security system and are paying monthly for the monitoring. However, if you use our referral code above, we will receive a small bonus. We really love this product and think that you will too! Thanks for supporting the brands that make Charleston Crafted possible.