So you just stuffed a few things down into your garbage disposal, cut it on, and now nothing is happening. Is it a different noise and now water and gunk is just backing up in your sink? You've probably put too many little things in there that won't get blended up in the disposal, like rice, quinoa, shaved veggies, etc. Fear not. There's no need to call a plumber just to unclog your drain. They will charge you a butt-ton of money for something you can do in five minutes. Here are step-by-step instructions for how to fix a clogged garbage disposal.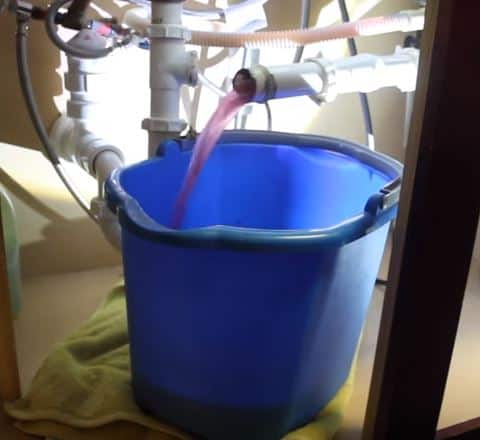 Grab a bucket, towel and flashlight, then go under your sink and take everything out
Locate the pipe coming out from your garbage disposal
Loosen up the plastic nut on the pipe where the pipe meets up with the drainage pipe from the other side of the sink (make sure your bucket is underneath)
Pull the pipes apart and dump into the bucket
Reach into the downward facing pipe and pull out any food that is stuck in there
Reattach the pipe
Run water through your disposal and cut it on to eliminate anything else in there
If you're more of a visual person, check out our quick video that will show you everything you need to know!
It's really simple to fix a clogged garbage disposal. Just follow these simple steps and don't get grossed out by all the nasty junk that has clogged it up. You can do this!
Let us know how it goes in the comments below!