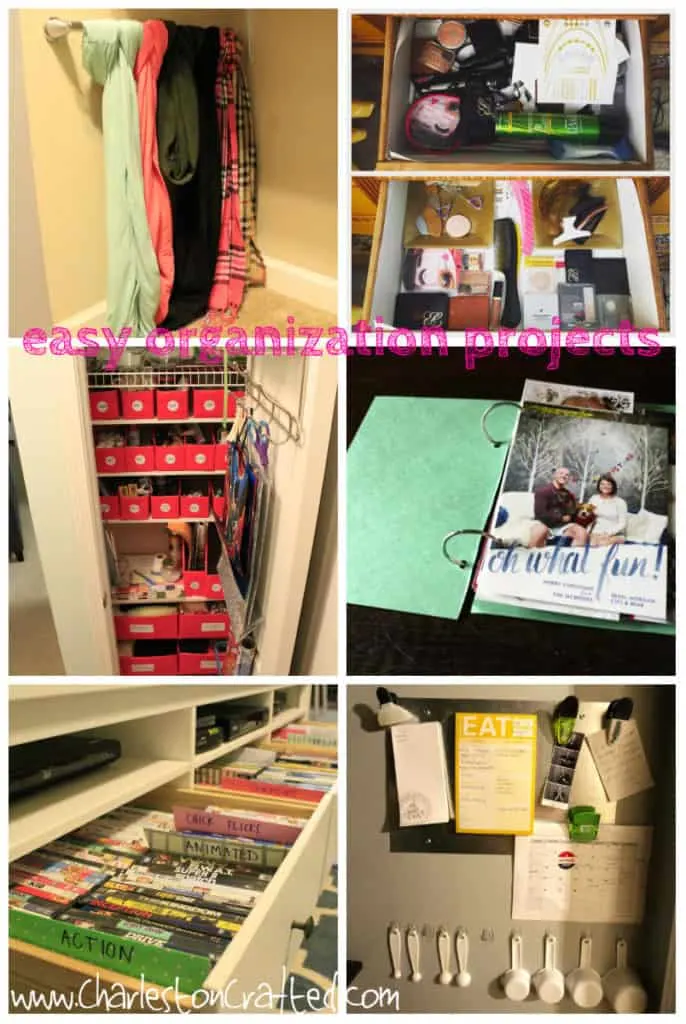 Between our condo and our new house, we have done some cool organizing projects! With the new year, I know a lot of you are trying to get organized as well. My biggest suggestion is to read The Life-Changing Magic of Tidying Up and get purging! Here are some of my favorite projects that we have done: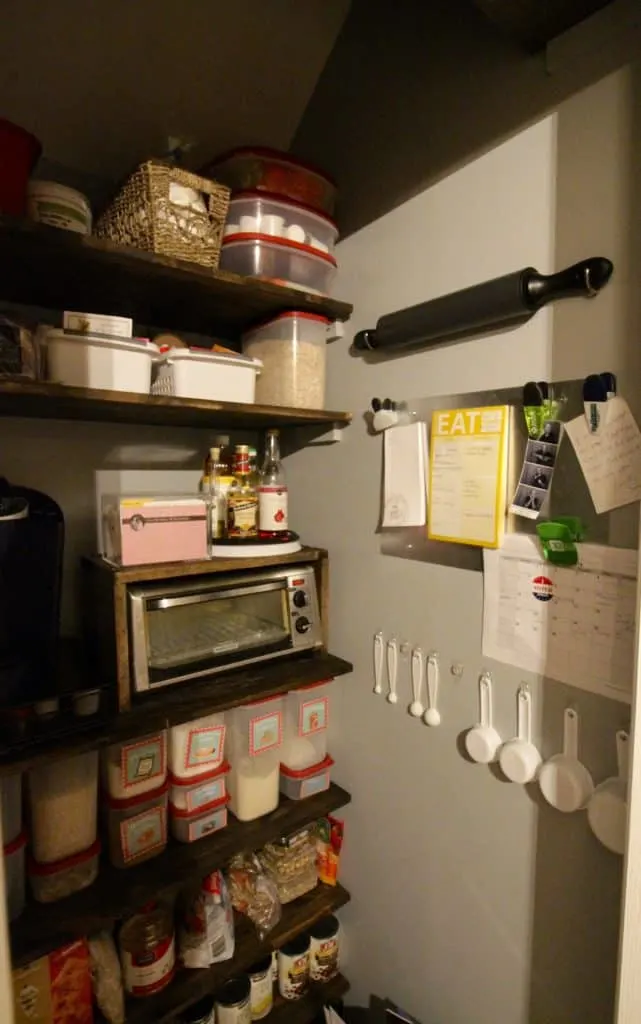 Our latest organizing project is our kitchen pantry. The whole thing is great (the stained wooden shelves are dreamy!) but you might be inspired to organize by the wall organizer including a DIY metal magnetic board (since our stainless fridge isn't magnetic), hanging measuring cups, and the hanging rolling pin. Vertical wall space is your friend in tight spaces!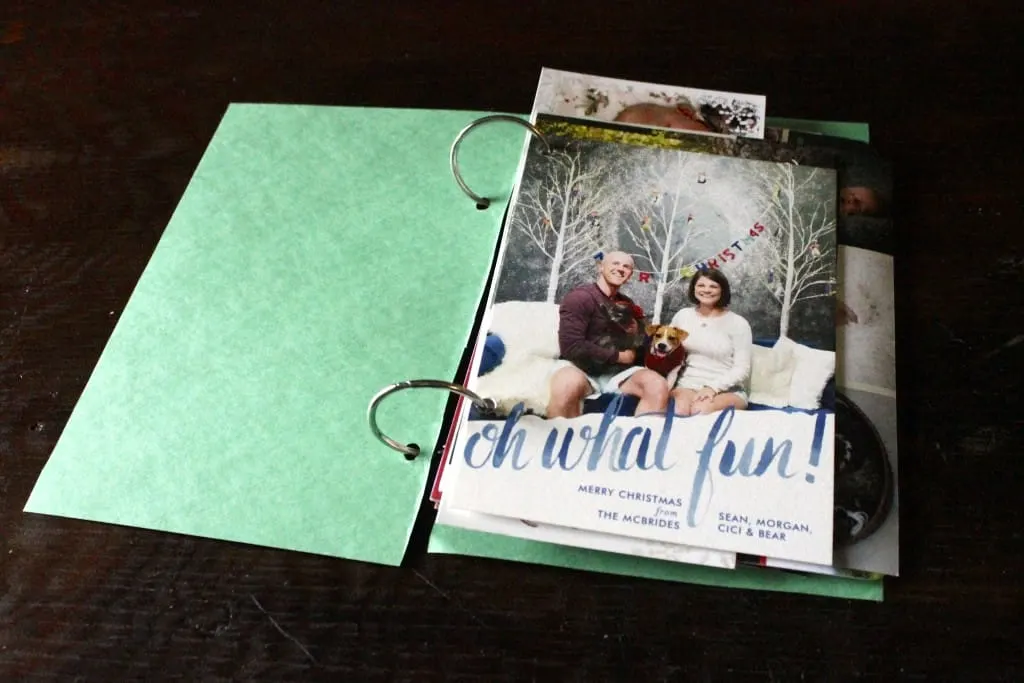 Organizing our Christmas cards with a hole punch and a couple of metal rings is super simple but really effective. This could be a great project for any kind of paper clutter including birthday cards or kid's artwork!
4 Drawers 4 Days was a fun organizing challenge that I took place in last year! Challenges are a fun way to get you to set aside just a few minutes each night to get organized. This was zero cost organizing and heavy on the purge, but wow it made a big difference!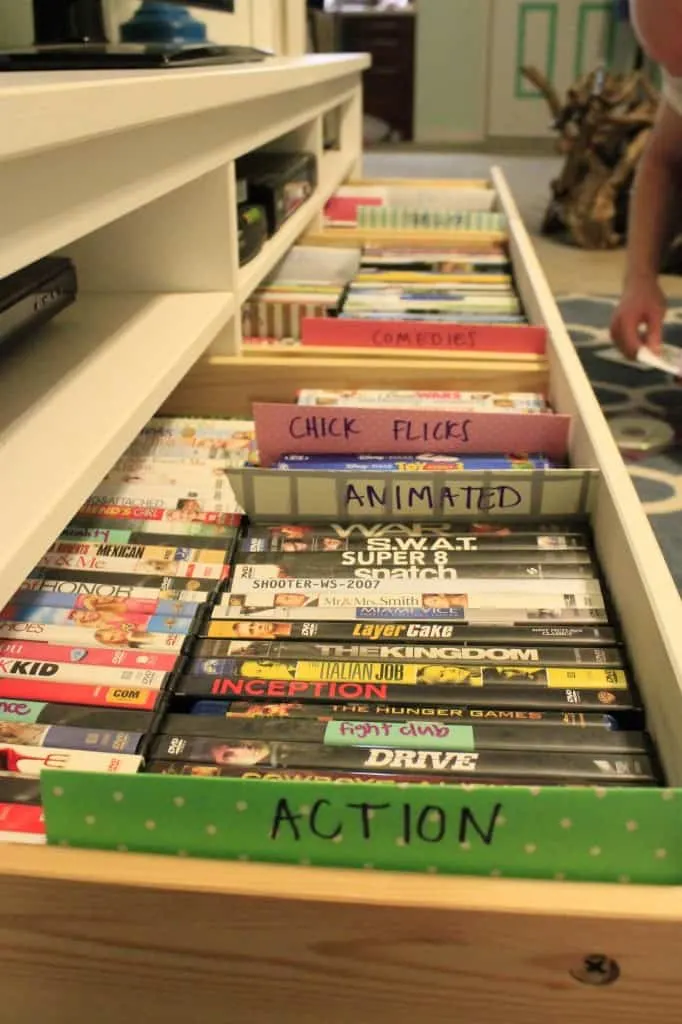 If you have a lot of DVDs (why don't I get rid of them?!) this is the way that I organize in the drawers of my entertainment center.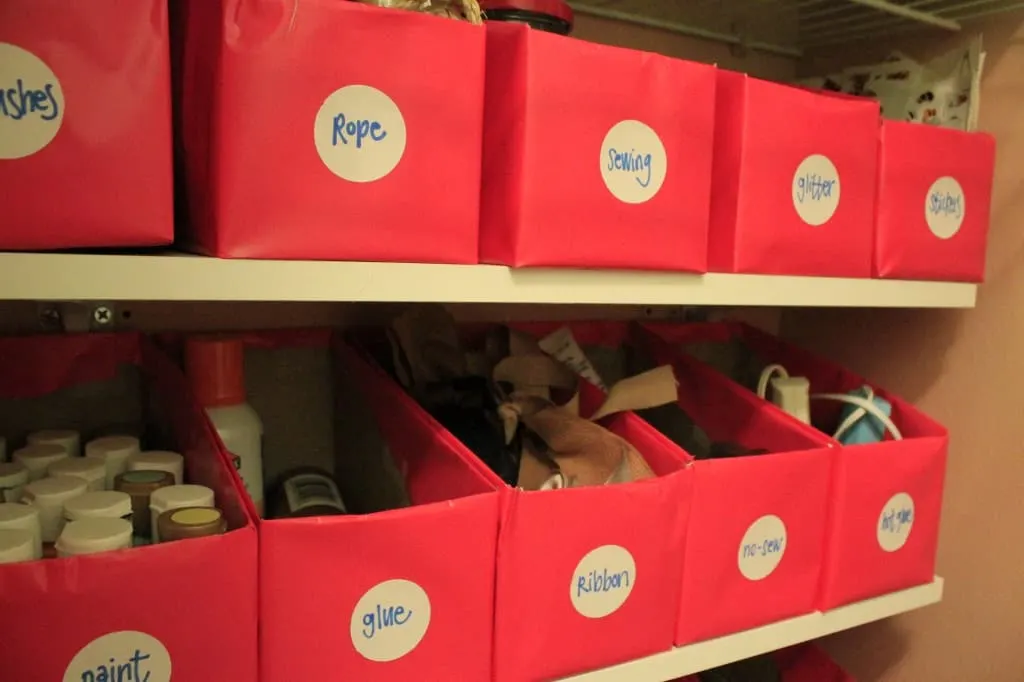 Organizing my craft supplies in the previously unused linen closet made a major difference in the condo! It's so important to evaluate spaces. Just because they were designed to hold one thing doesn't mean that you couldn't use them to hold something else!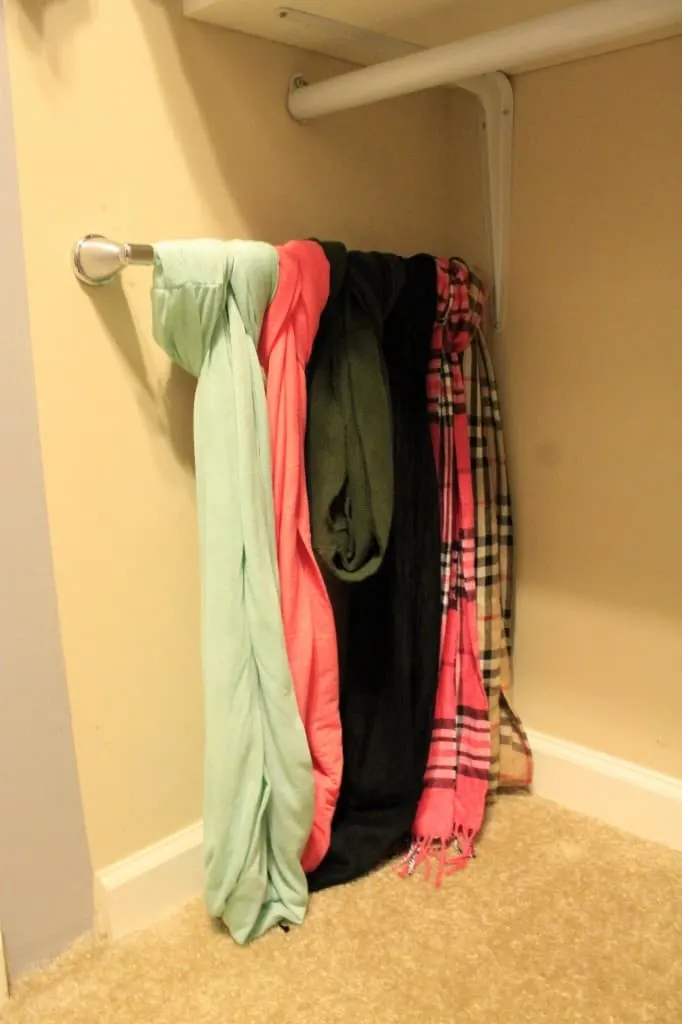 Organizing my scarves on a towel rack was one of my smartest moves. I've upgraded to have them hanging on clear shower curtain rings – I need to update this post!
What are you organizing? Be sure to follow my Instagram Story as I over-share our January organizing & purging!