We are moving this weekend (in case ya haven't heard!) and are starting to feel a sappy level of sentimental towards this ole condo of ours. As excited as we are to move, it has been really good to us. It's been a great place to try our hand at some small, cosmetic DIY and really gear us up for more of a project home in the future.
And so, without further ado, here are our five favorite DIY projects that we have done in this condo!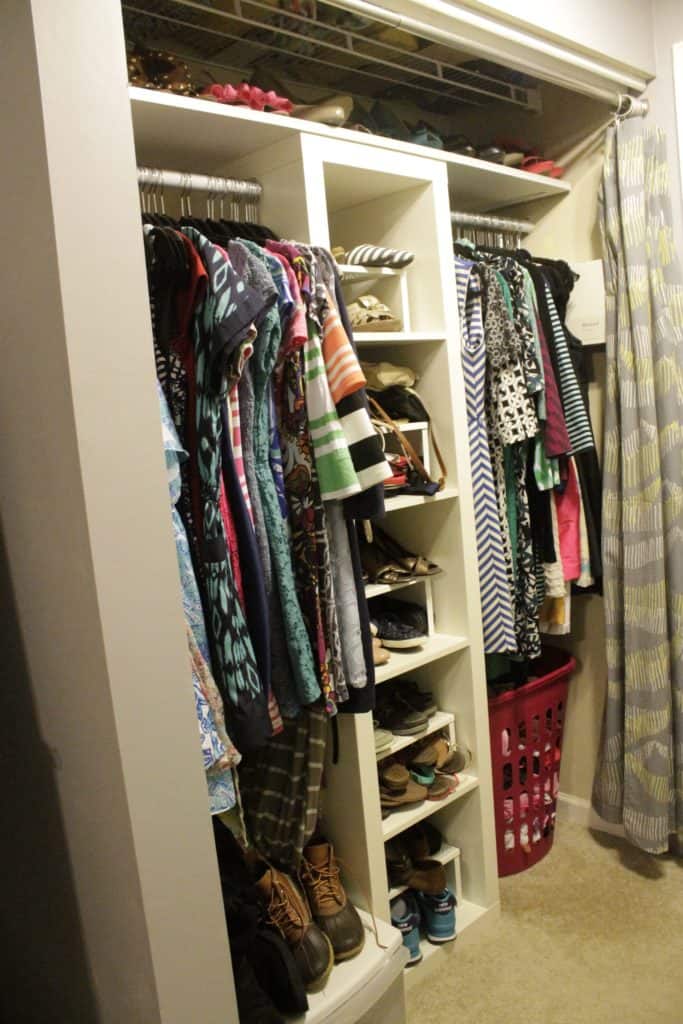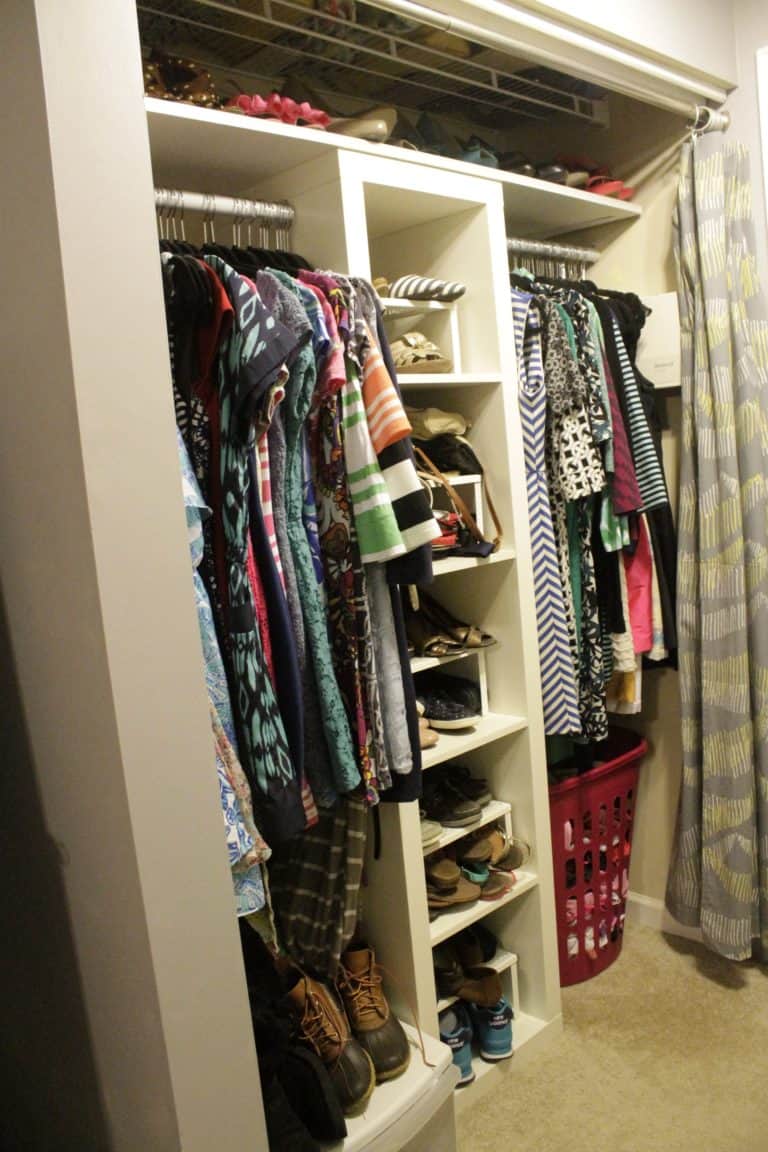 The Master Bedroom Closet – This was one of the first big projects that we did in the condo, and it actually turned out to be a huge selling feature to our buyer! Sean did the whole thing quickly and on the cheap, but it really feels luxurious.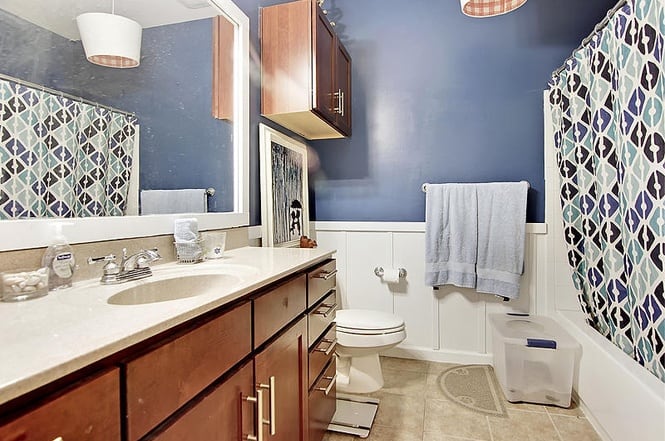 Board and Batten – This was another simple project but it really elevated our guest bathroom. The before and after is killer! Board and batten is trendy right now, so I hope it doesn't feel dated in a few years. But, this is a seriously low cost high impact project to try out in any room.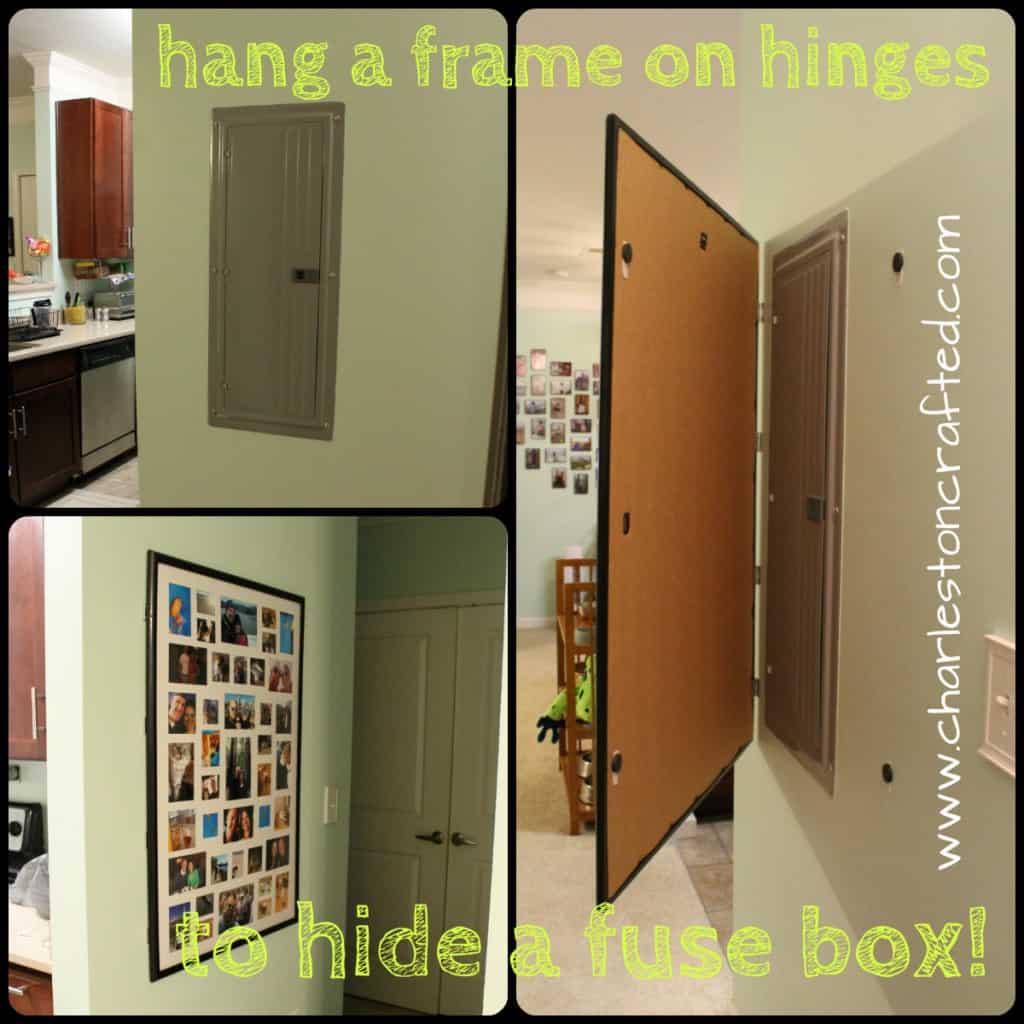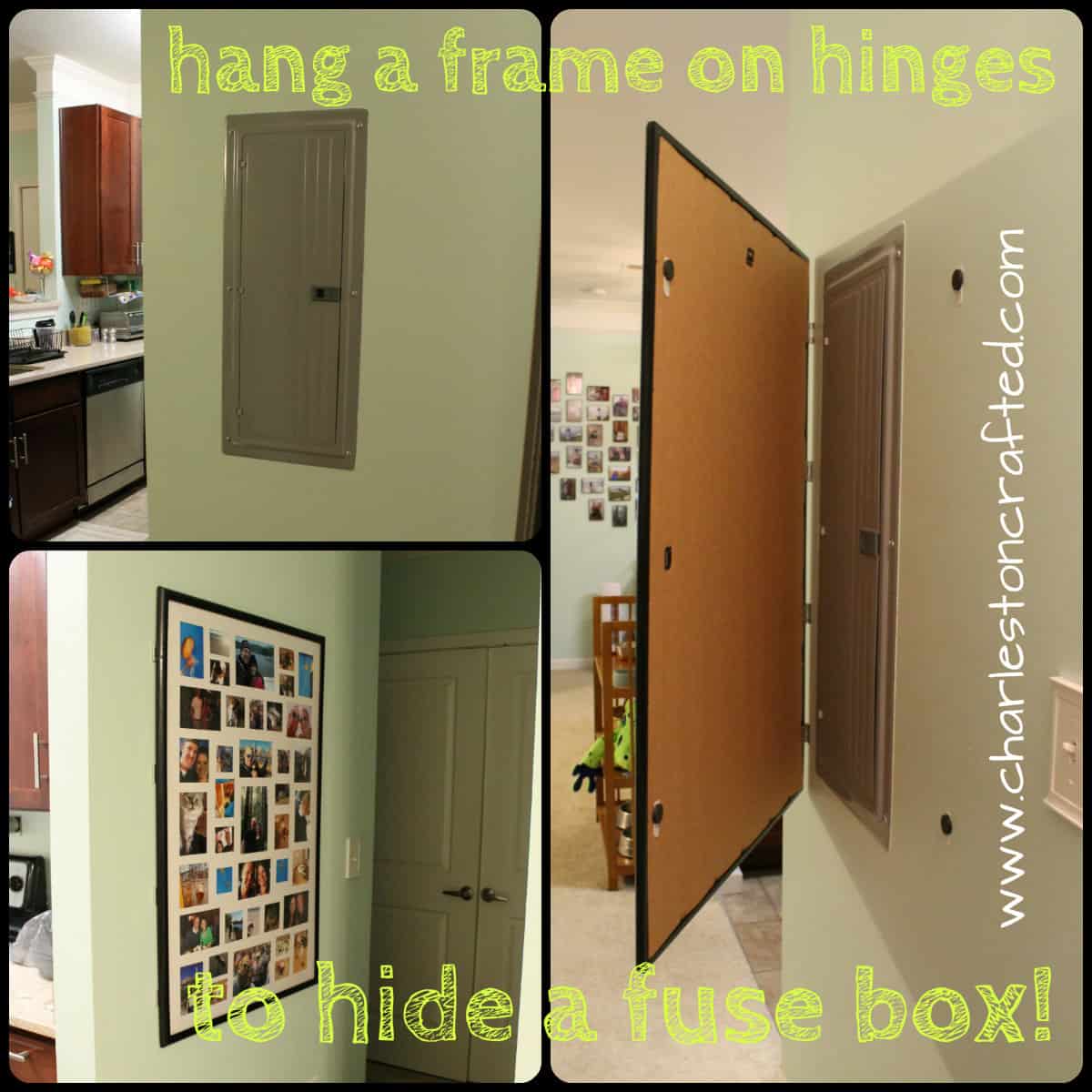 Hidden Electrical Box – We were unlucky enough to have a huge electrical box on display on a main wall of the living room, but this clever trick concealed it at practically no cost. This is still one of our biggest posts on Pinterest!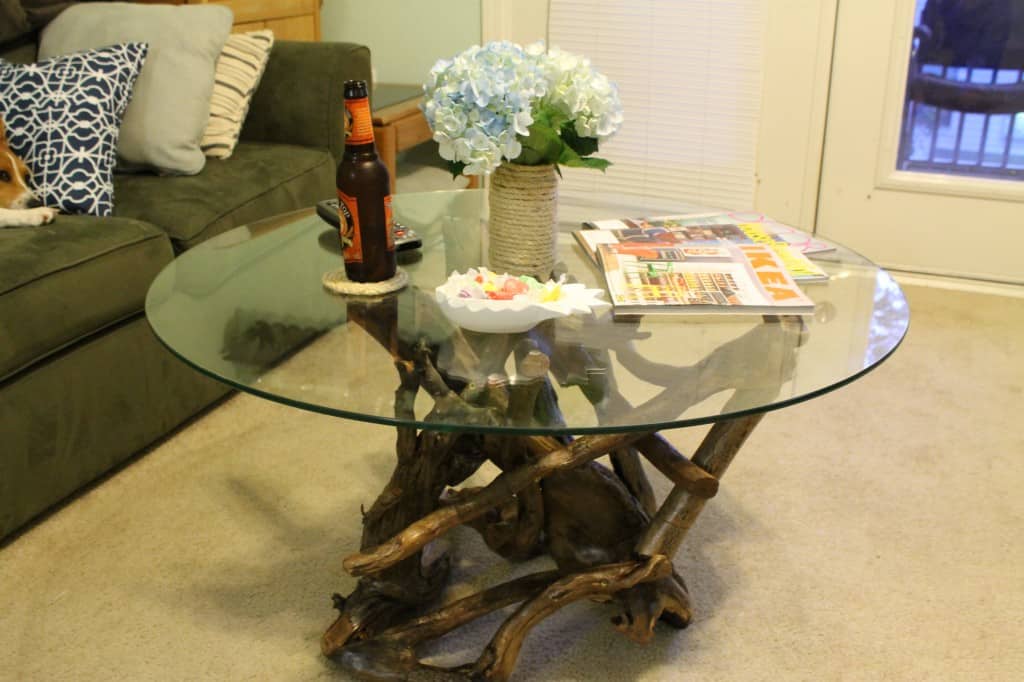 Driftwood Table – Our driftwood table is definitely our most beautiful project, and it gets compliments every time we have guests over. We will absolutely display this at our new home, though I'm dreaming of a driftwood breakfast table!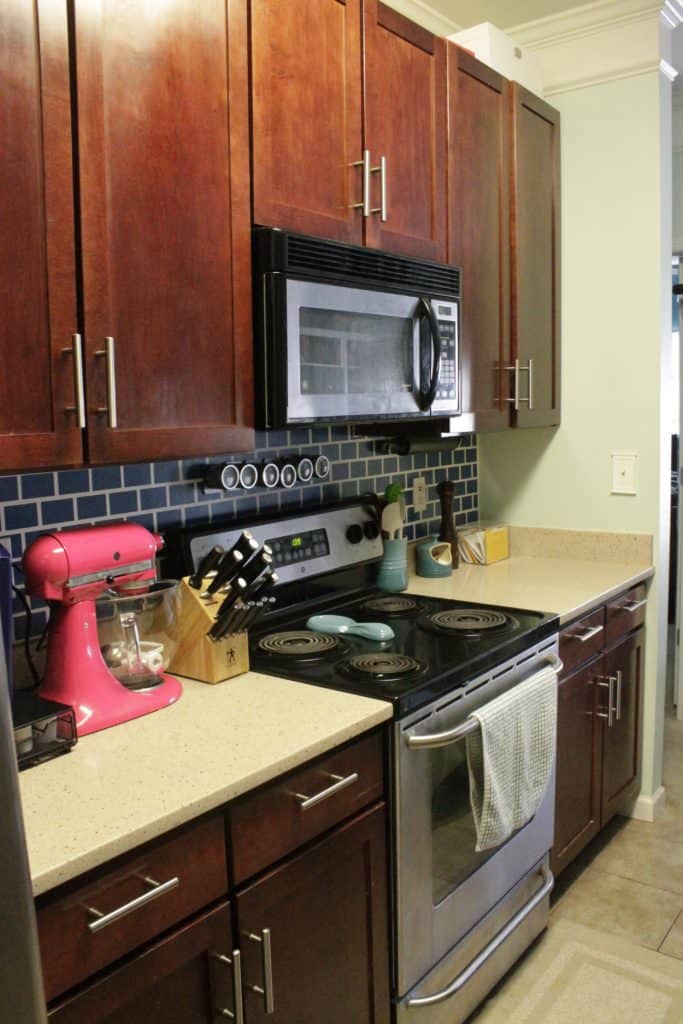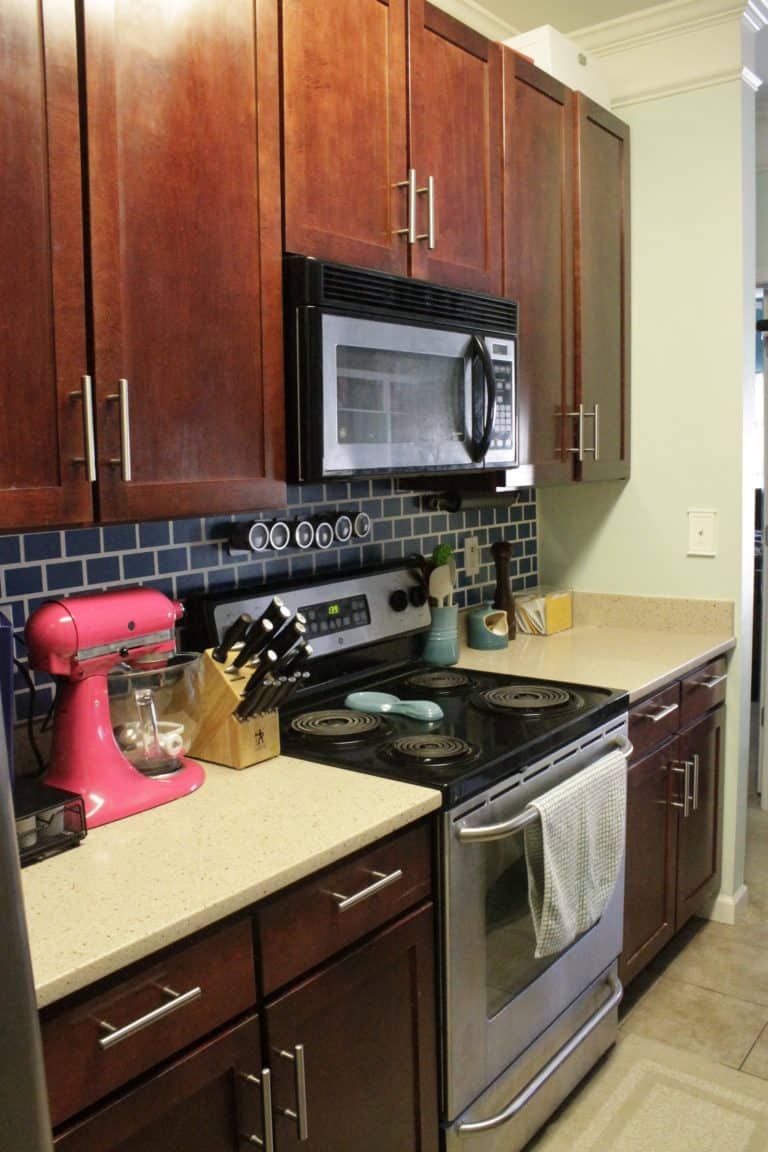 Painted Backsplash – Our backsplash is another thing that gets loads of compliments – guests often can't believe that it's painted it until they get up close! This was one of those don't know if we'd do it again type projects (it took forever to do all the tiny details!) but it sure is purdy.
We love our condo but are so excited for new projects in the new place!